A Little Italy-ian Feast To Remember
Taking a long drive to ECR on a weekday is usually something not on the agenda, especially when long hours of traffic await you down the stretch as you drive on to ECR. But what really motivated us to make this drive early last week, was the short and sweet experience at Little Italy that awaited. Italian food is worth going miles for, especially when it's at Little Italy – and thanks to this experience, we know where to go when a craving for gourmet Italian food comes calling.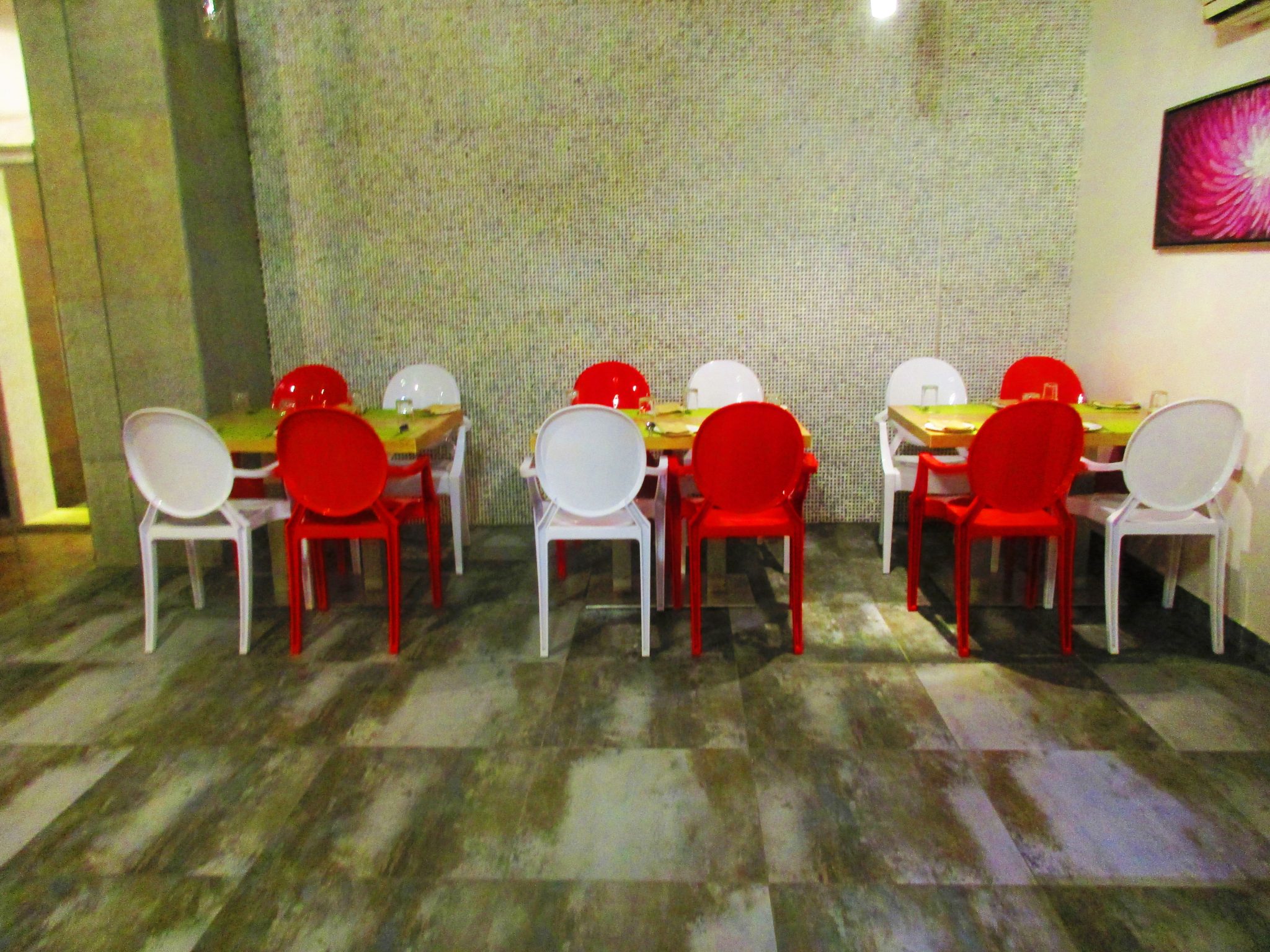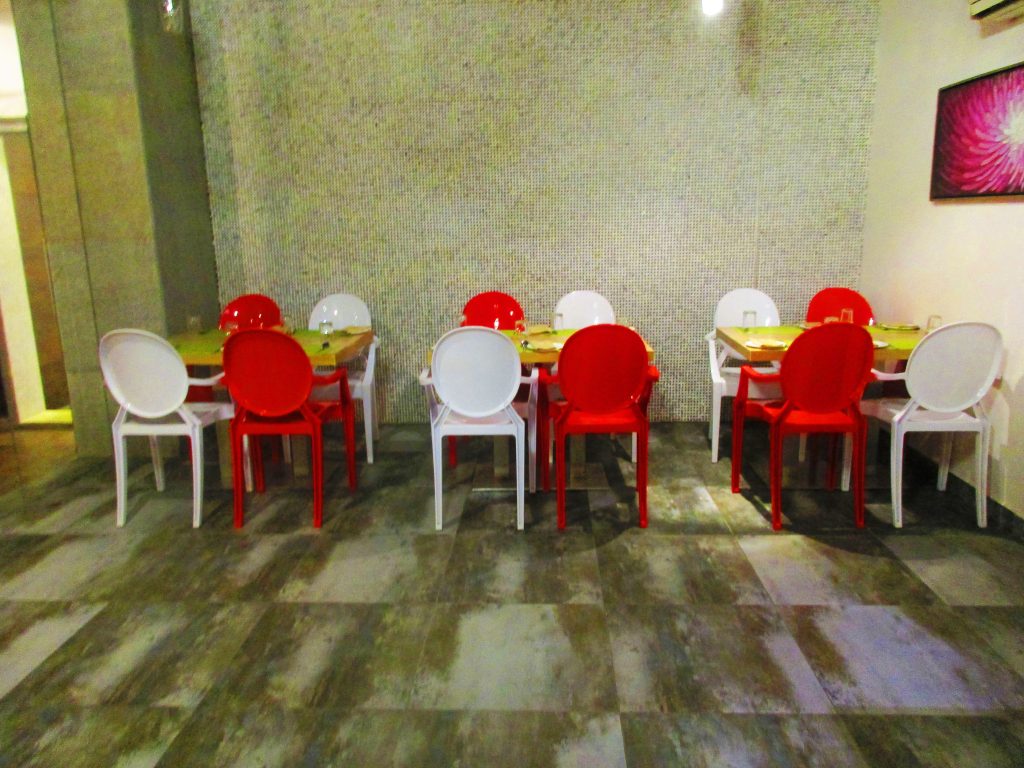 Little Italy is a vegetarian restaurant that boasts of a well prepared menu of many pizzas and pastas. We were delighted to be hosted by Chef Pradeep Shetty, who also manages the restaurant, who introduced us to some of the best items on the menu. The ambiance gives you a warm cozy feeling with tables by the walls and also quiet seating by a large glass wall that overlooks the main road. The restaurant also has a beautiful rooftop seating area that works well for quiet nights, being dimly but perfectly lit, and also available as space for booking for private parties and so on.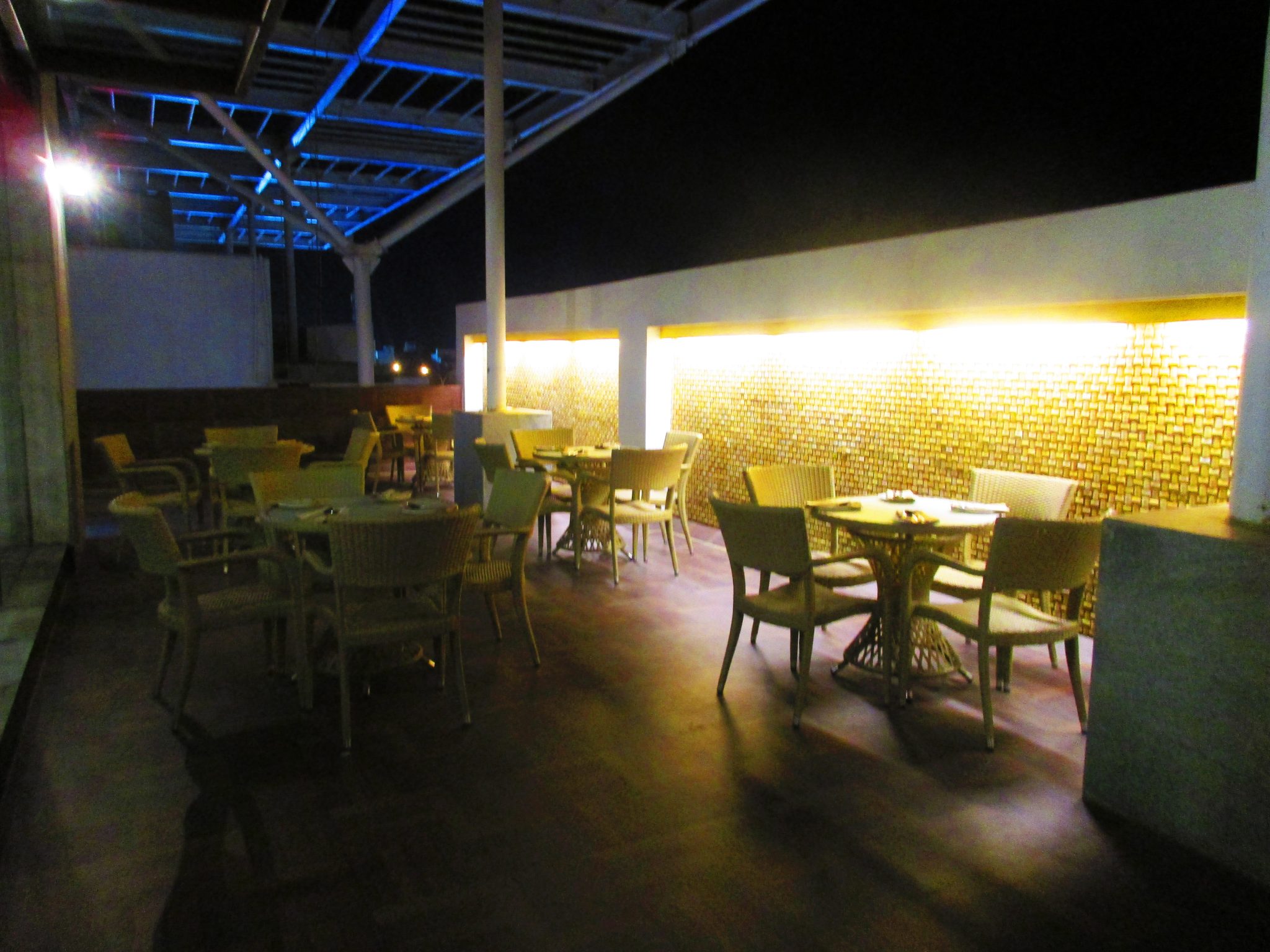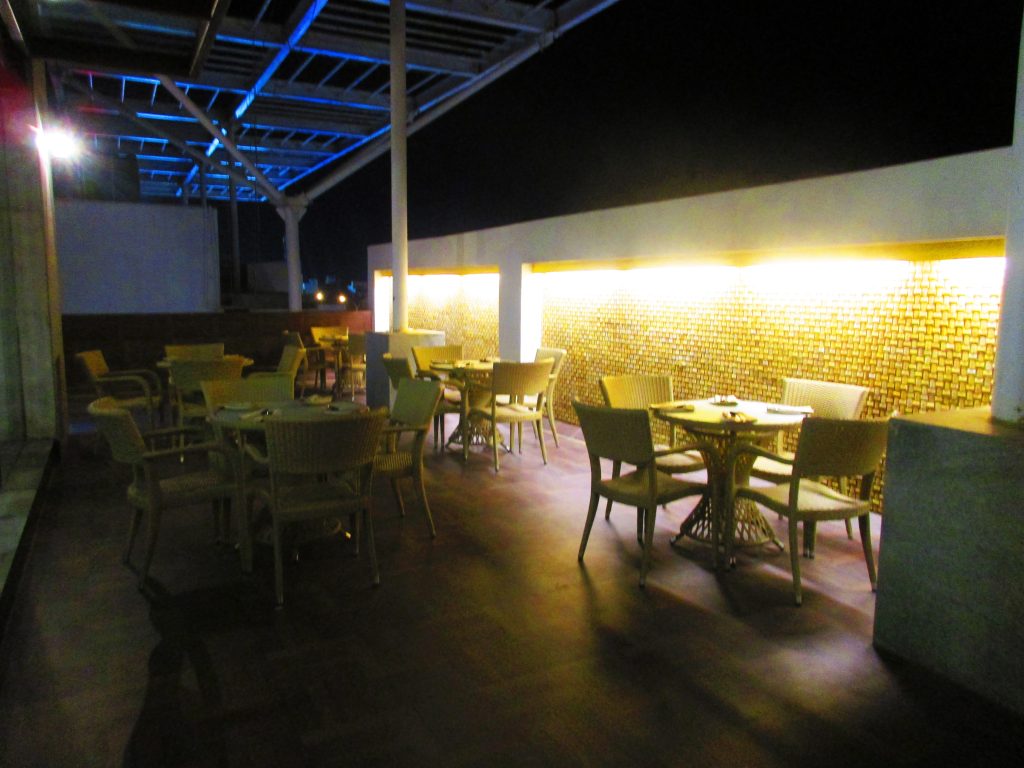 Coming to the food, this place really showed us what Italian food is all about. It was a feast, to put it in one word. We had delicious dishes that kept coming to our table and we can safely say we were swirling from a little food overdose – in a good way!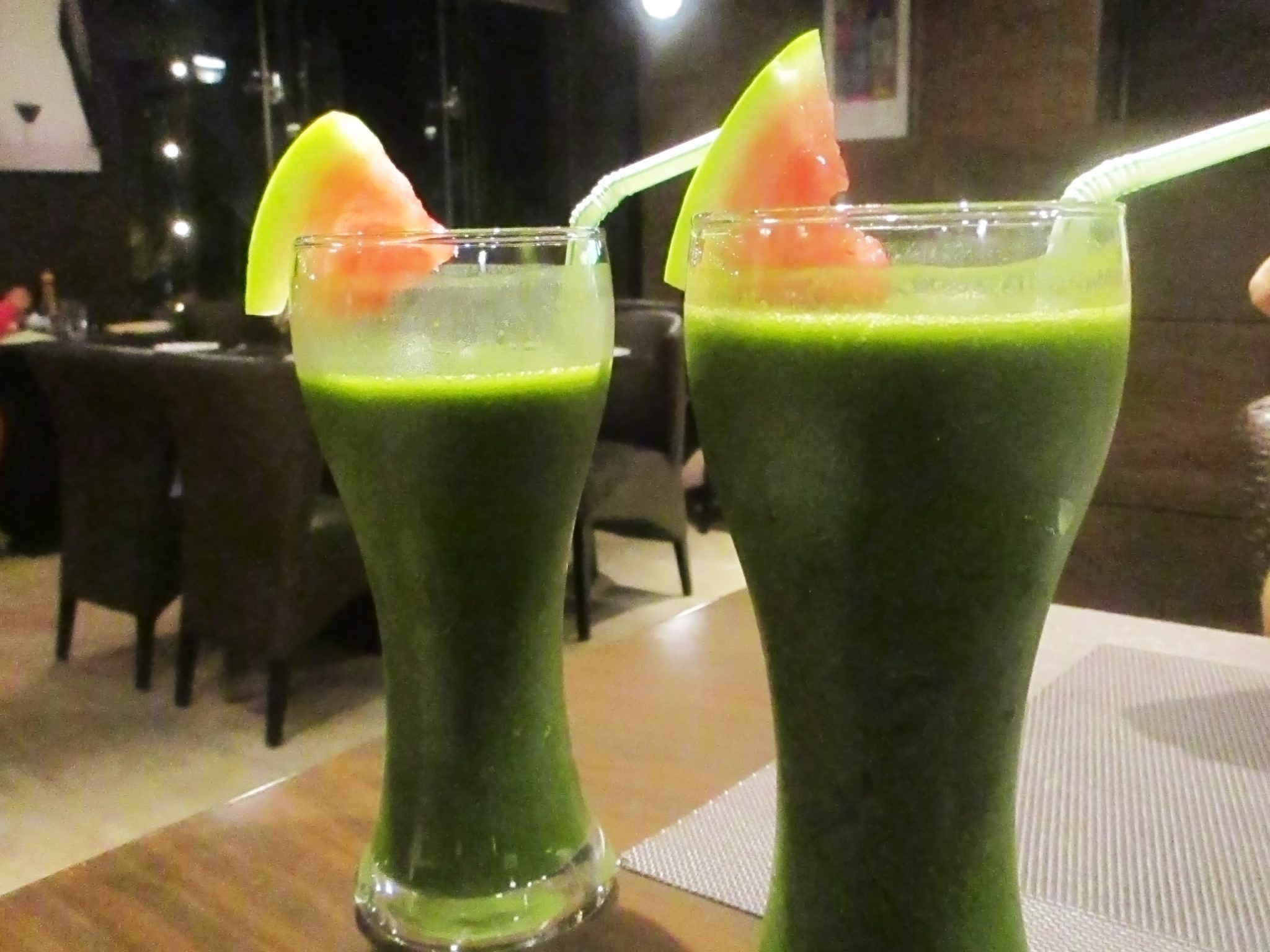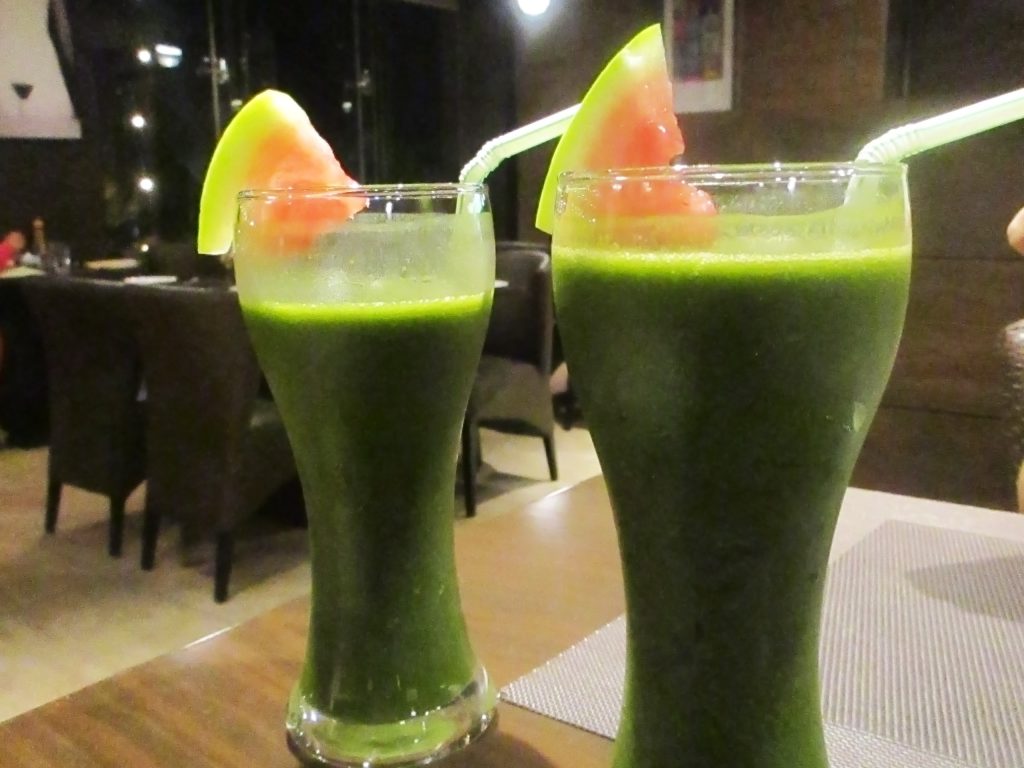 We started with some drinks – an out of the ordinary green drink was placed on our table. And we call it out of the ordinary simply because not all green drinks are necessarily enjoyable. But this was amazing. So amazing, we wished we knew how it was made and what goes in it, but from what we could tell, this drink had a fruity flavour that made it so light and refreshing, with it's prime ingredient being spinach – something we couldn't tell! It's off the menu so it's ingredients will remain a secret but we won't forget this drink ever.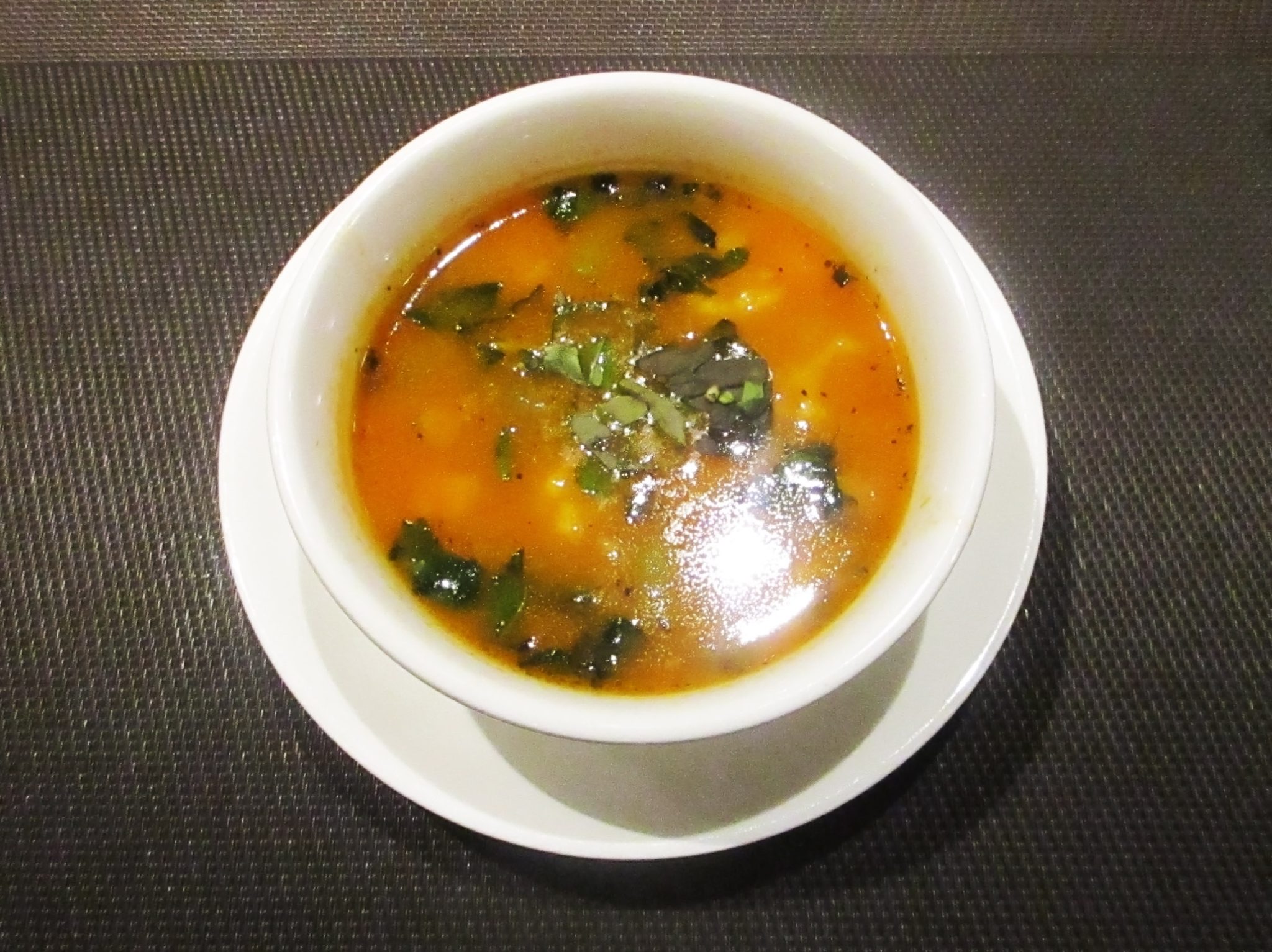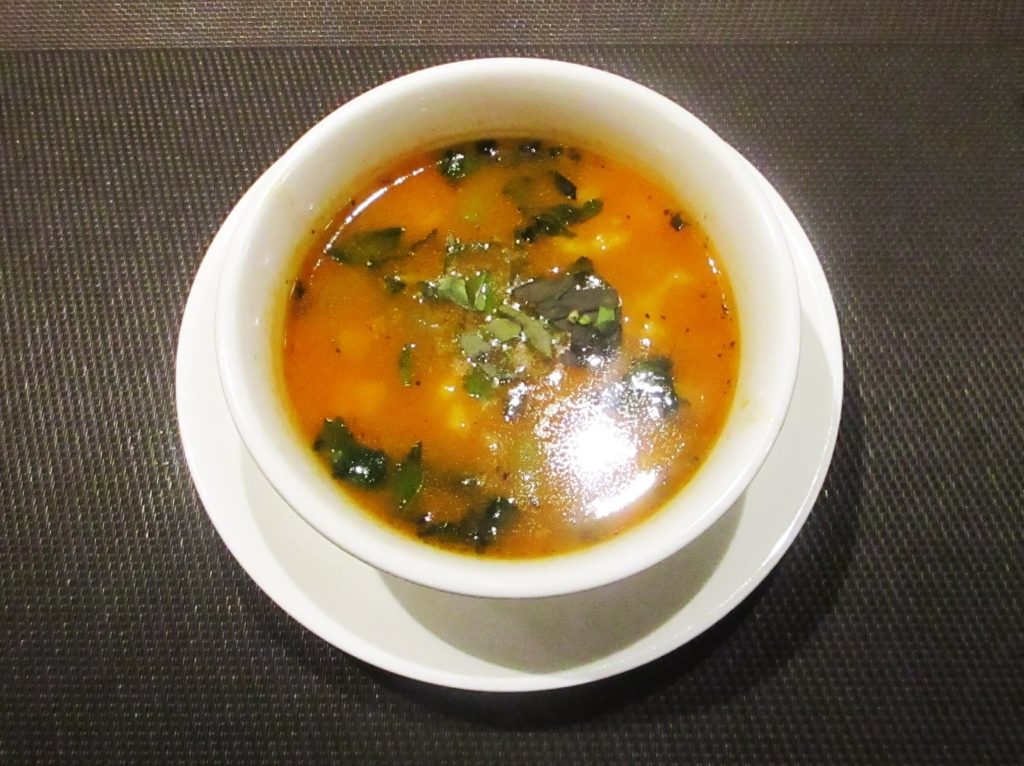 A soup to work up the appetite, this warm bowl kept us happy until the mains arrived. A well flavoured, light soup with a good dose of vegetables – just what we needed!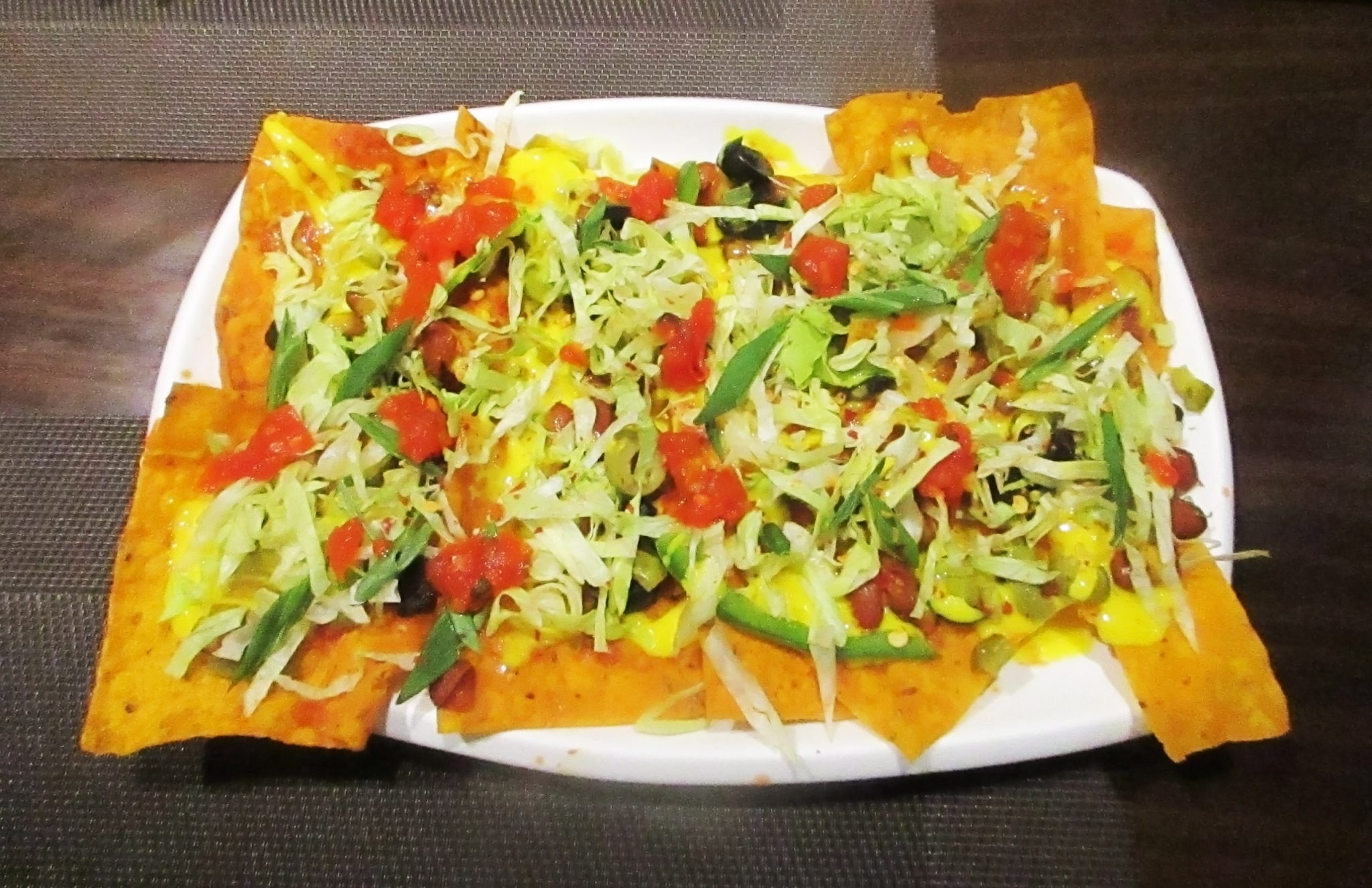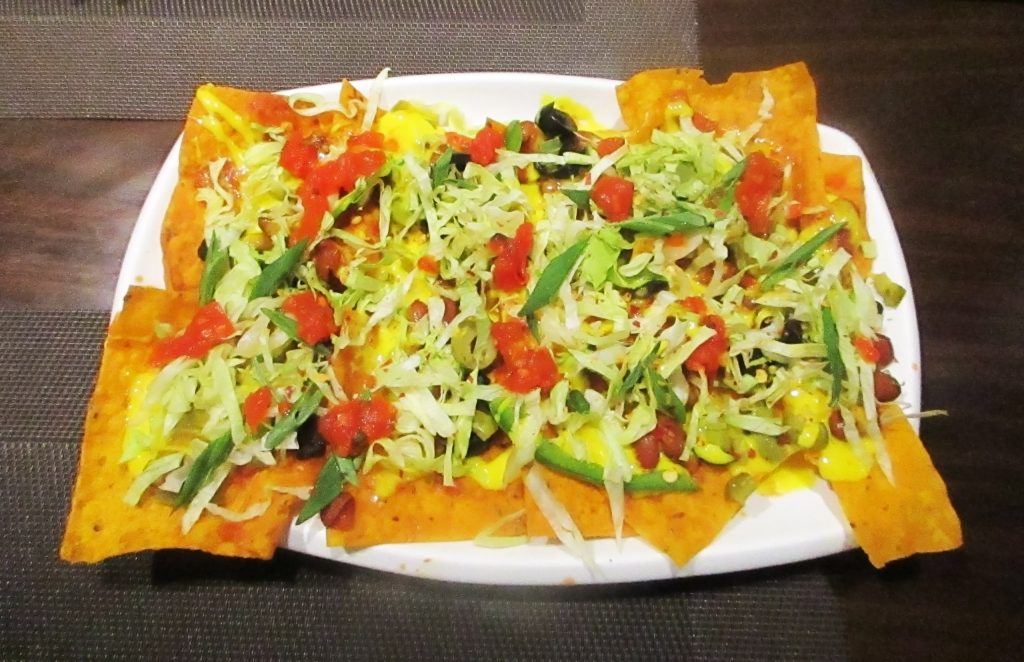 The nachos followed – a great platter of tortilla chips and cheese, with fresh lettuce and more vegetables layered on top. Not entirely drenched in cheese, this was a perfect platter as we got to enjoy a little bit of everything – even the delicious beans. It had great flavour, the kind that would keep you asking for more.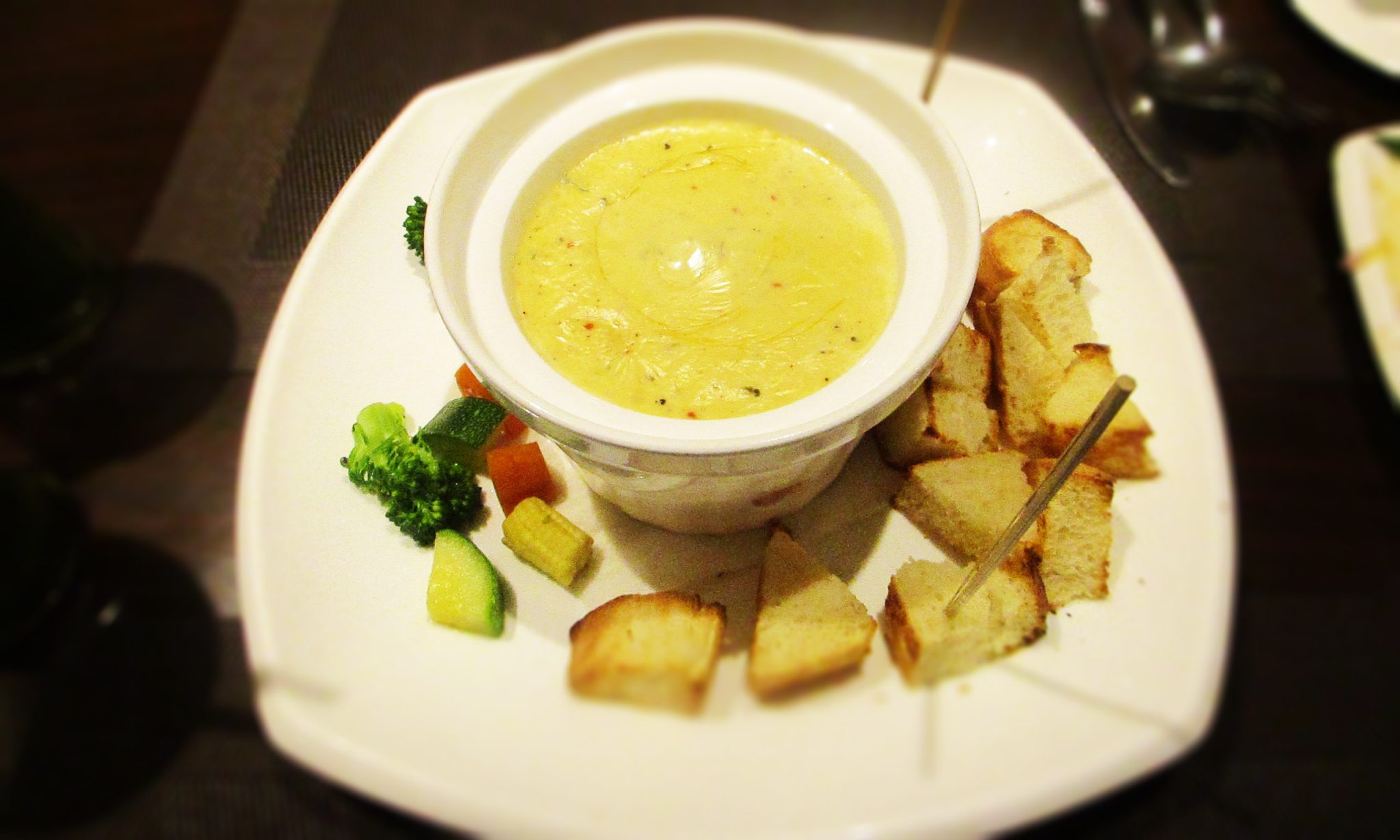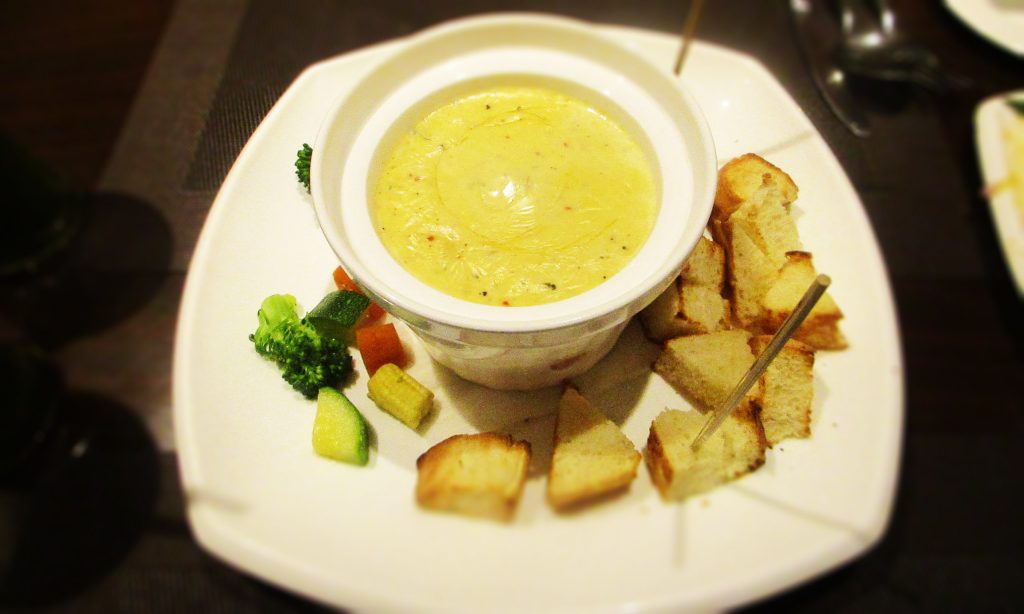 The fondue came next. A humble serving of freshly made bread, baked in house, and steamed vegetables came along with a bubbling pot of fondue. The dip was seasoned well and was so addictive. The portion was just perfect for two, and if one was looking to have a meal of just fondue, this would be perfect.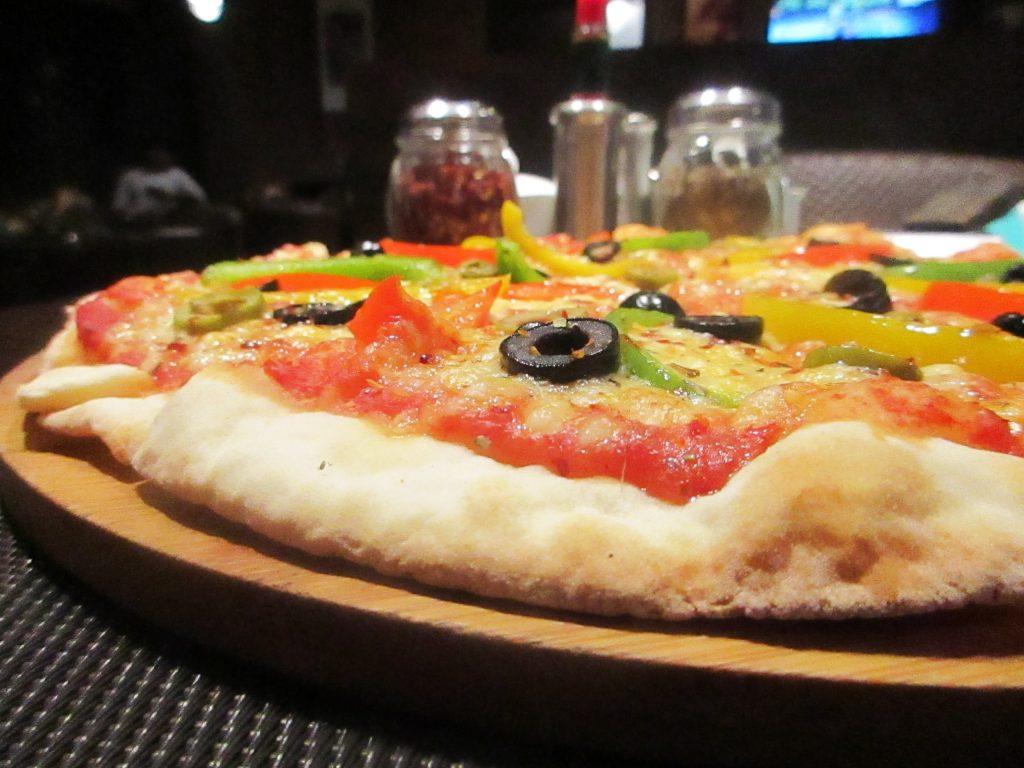 When you're at an Italian restaurant, you simply have to have pizza. Especially when you're at Little Italy, because the pizzas are bound to surprise you! Although they may be vegetarian, meat lovers won't be disappointed as they have everything you need from cheese to vegetable choices to getting that perfect tomato sauce flavour right.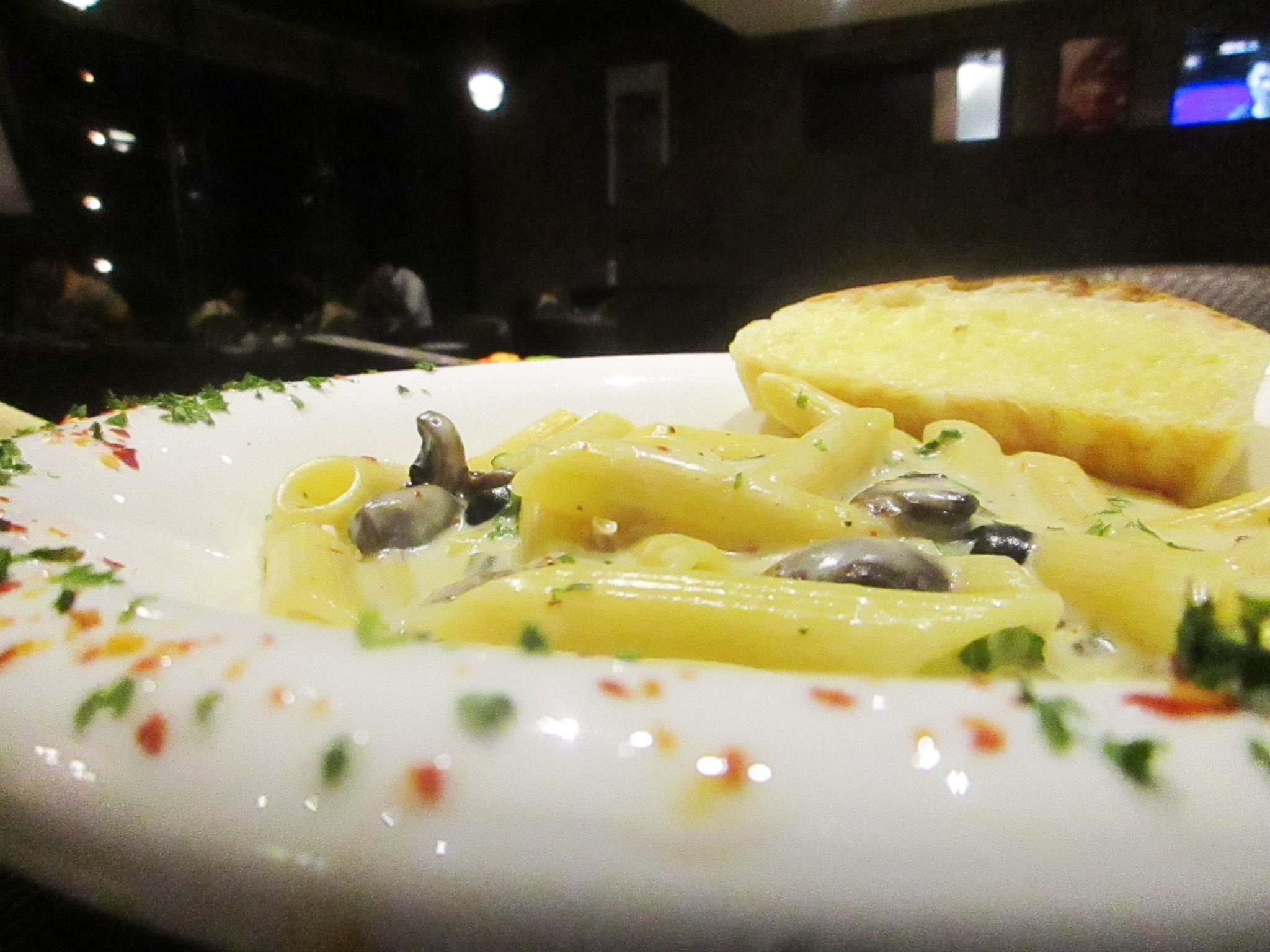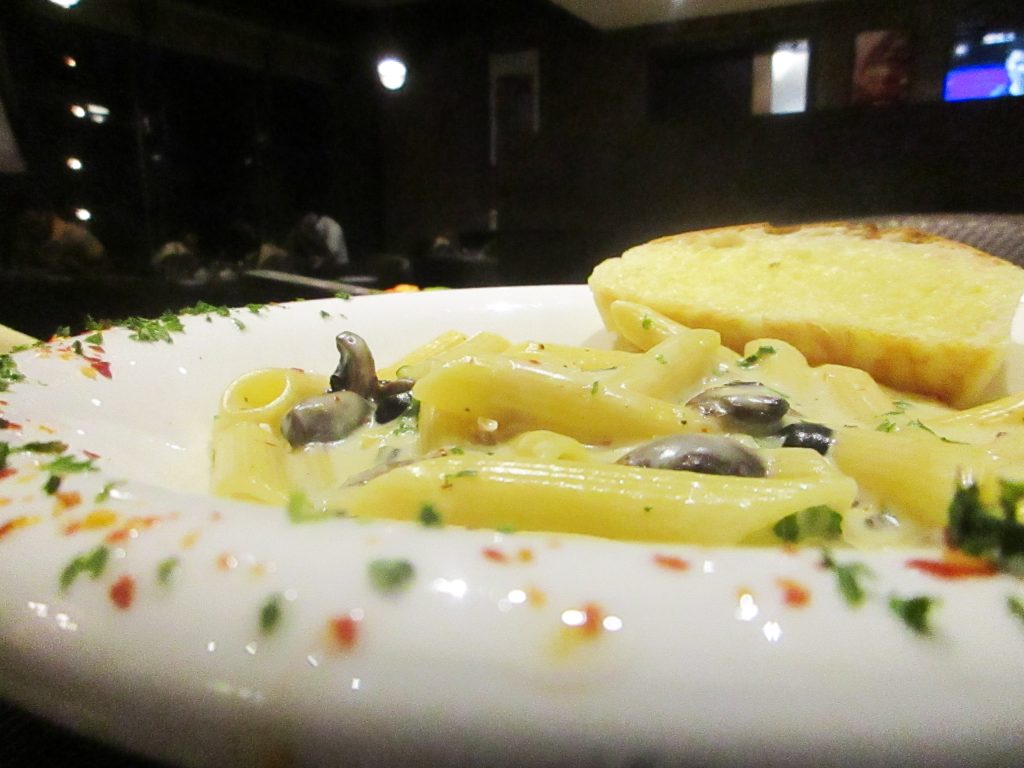 Another thing you simply can't refuse here is the pasta. We had a white sauce pasta with mushrooms – the kind that's so angelic, it would lift you to cheese heaven. The pasta was not too heavy, which is great, thanks to the consistency of the white sauce. The dish came with a fresh cut of bread, which as we mentioned before, is baked in house and has a great feel to it when you bite in.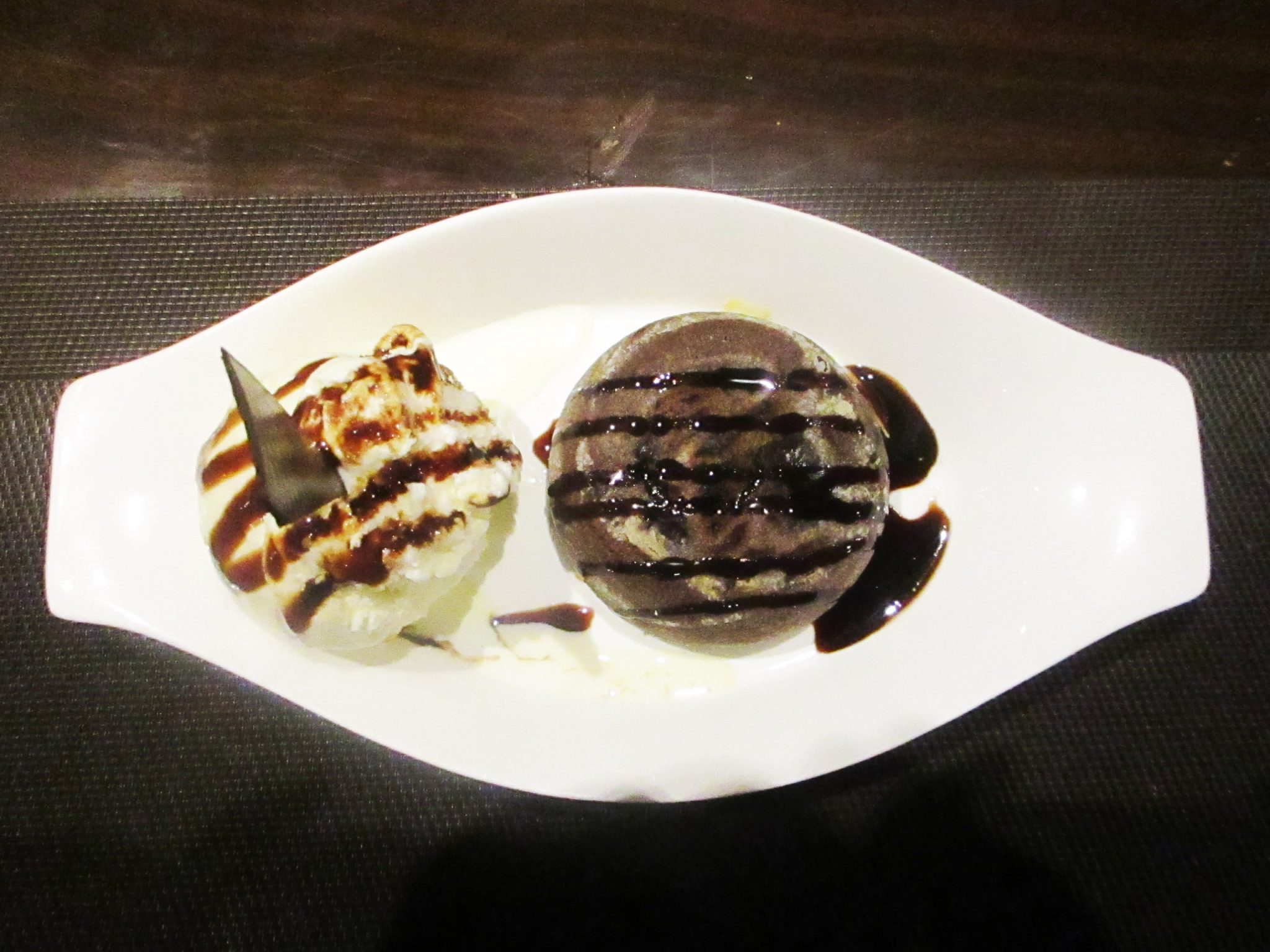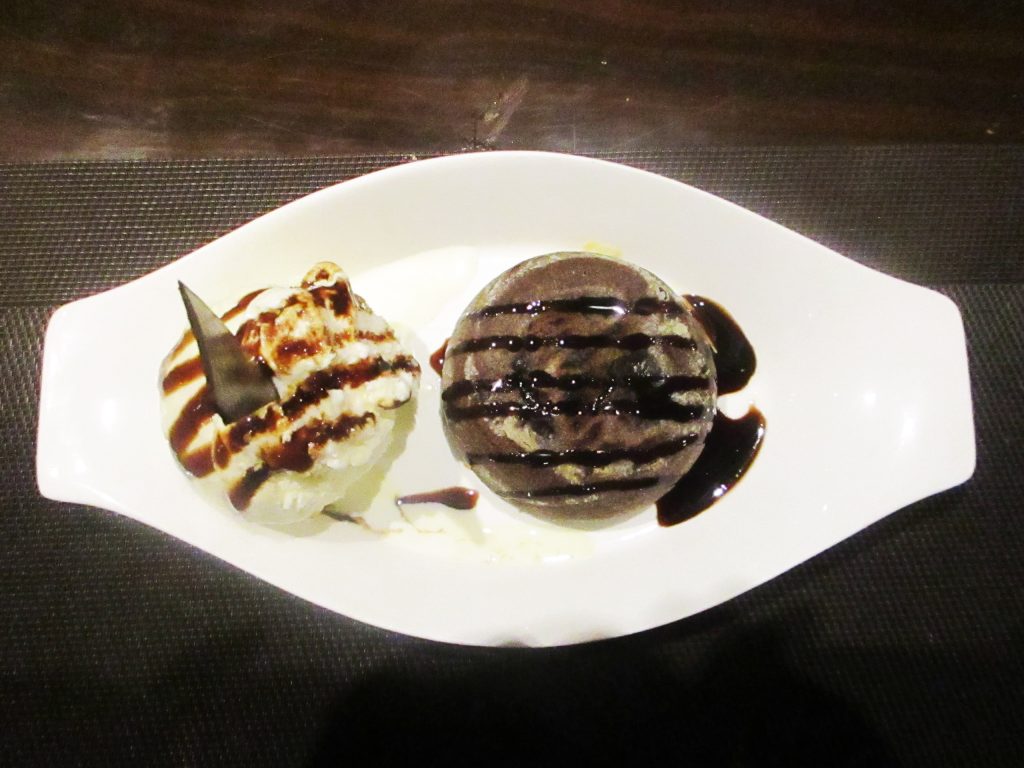 Finally, getting to dessert. We almost said no becuase we were so full. But how can you refuse dessert? That's impossible. We had the chef recommend us a delicious dessert on the menu – a soft, dreamy lava cake with a large scoop of vanilla ice cream. The baked chocolate cake oozed out a delectable layer of underbaked chocolate that felt as smooth as silk and tasted like a dream. When you visit Little Italy, this is a dessert that you just cannot miss!
[schema type="organization" orgtype="LocalBusiness" url="www.littleitaly.in" name="Little Italy" description="From the alpine heights of northern Italy to the sun-drenched island of Sicily, take a tantalizing culinary tour around Europe's most famous boot-shaped country, Little Italy." street="Amaraananta, 3/620, East Coast Road, Palavakkam" city="Chennai" state="Tamil Nadu" postalcode="600041″ country="IN" email="[email protected]" phone="+91 9176395000″ ]