Actress Disha Patani Teams Up With Nescafé Ready-To-Drink Beverages
Nestlé India Ltd., an extension of Swiss packaged consumer goods maker Nestlé, is stepping up the marketing game for the dairy-based ready-to-drink branch of its iconic coffee brand, Nescafé. In light of this, the food and beverage manufacturer has got on board actress Disha Patani as the label's brand ambassador.
Speaking on the association the Baaghi 2 actress said, "I'm incredibly excited & proud about this association. I feel NESCAFÉ Ready-to-Drink beverage is a great way to re-boot yourself in this fast-paced life, and you get to indulge and recharge at the same time! I can already see myself chilling out with these trendy new NESCAFÉ Ready-To-Drink cans often, be it my hectic shoots or the laid-back weekends."
Notably, Patani is the first celebrity figure to be appointed the brand ambassador for the beverage line, which made its debut in October 2016 and has now become one of the most-loved readymade coffee drinks in the country.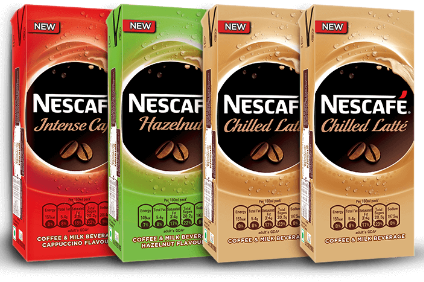 Image Source
Brand Talk
According to Arvind Bhandari, general manager, Dairy, Nestlé India, "NESCAFÉ Ready-to-Drink is an ideal dairy-based beverage that offers refreshment and indulgence on the go. We are delighted to associate with Disha Patani. She is a contemporary youth icon, her energy and dynamism embodies the values that we want to epitomize in NESCAFÉ Ready-to-Drink."
Nescafé's ready-to-drink offering is available in three flavours – chilled latté, hazelnut, and intense café. The drinks are available in 180 ml tetra packs as well as 240 ml aluminum cans.