Afternoons Get Better With Neat Lunch Combos At Small World
When your cravings come calling in the afternoon, lunch combos are the first things you'd think of to satisfy. It's also a reasonable idea when you're debating a group lunch out of the office. Or maybe you'd just like a drink to go with your afternoon meal. With the reason being reasonability, combo offers promise to give you a little bit of everything from drinks, appetizers, mains, to dessert.
Small World, one of the city's favourite little hot spots, also known as the "neighbourhood bar", is, as it's name suggests, small, but as their tagline suggests, the perfect place to catch up. This is the kind of bar you'd want to choose when you make lunch plans to catch up with someone, also because the afternoons provide you all the space you need to have a decent conversation over a good meal. Small World has it's own take on the lunch combos with a multi-cuisine menu – a quick grab of different flavours from around the world, we think, put together in a simple menu that offers about four to five items in each category of starters and mains, in both vegetarian and non-vegetarian options, and all for Rs. 299 only. For soups and desserts, you get the 'pick of the day', probably something the chef is in the mood for, but nonetheless, you can be sure to expect something sumptuous coming out of the kitchen and straight to your table.
What we had:
Watermelon Basil Martini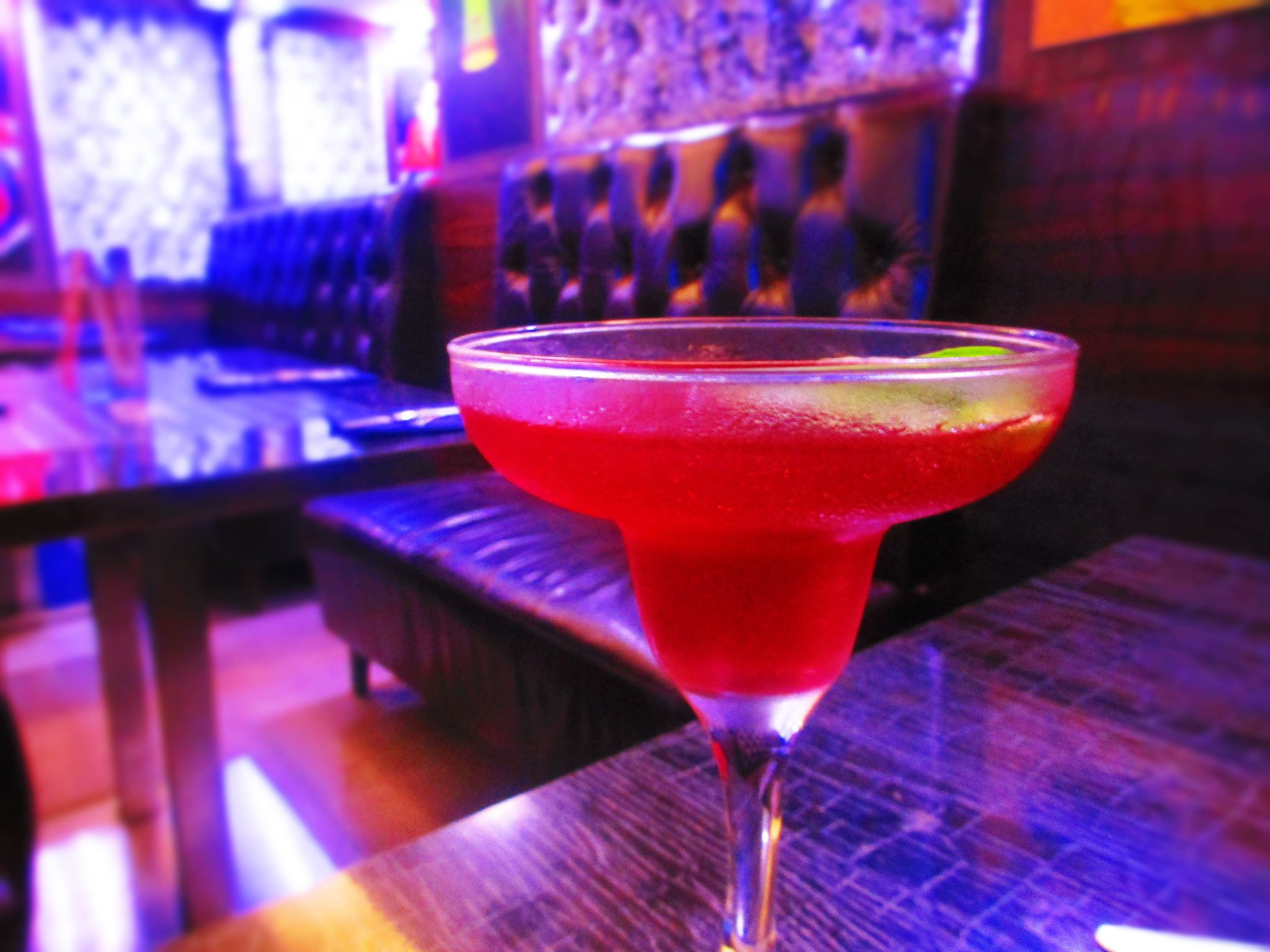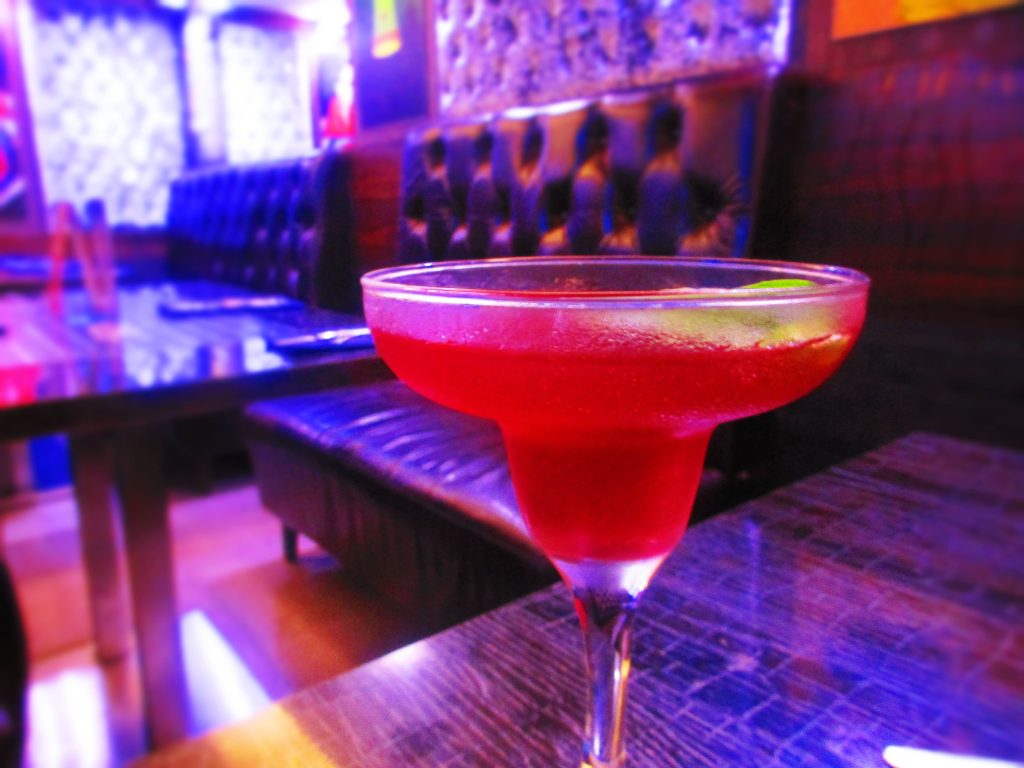 Kicking things off with drinks, we ordered this gin based cocktail with a sweet watermelon puree and a touch of basil to keep things exotic.
Deep Blue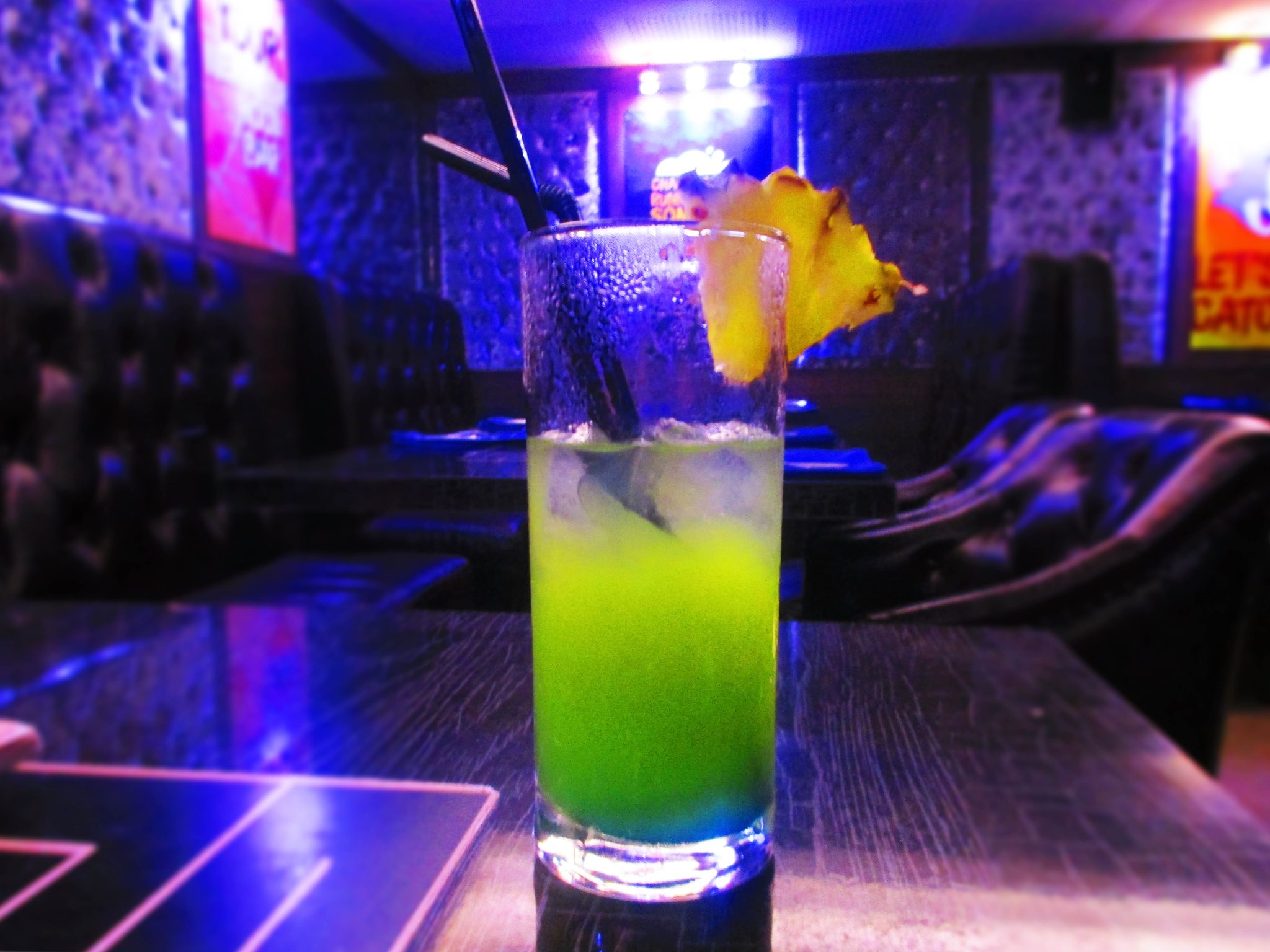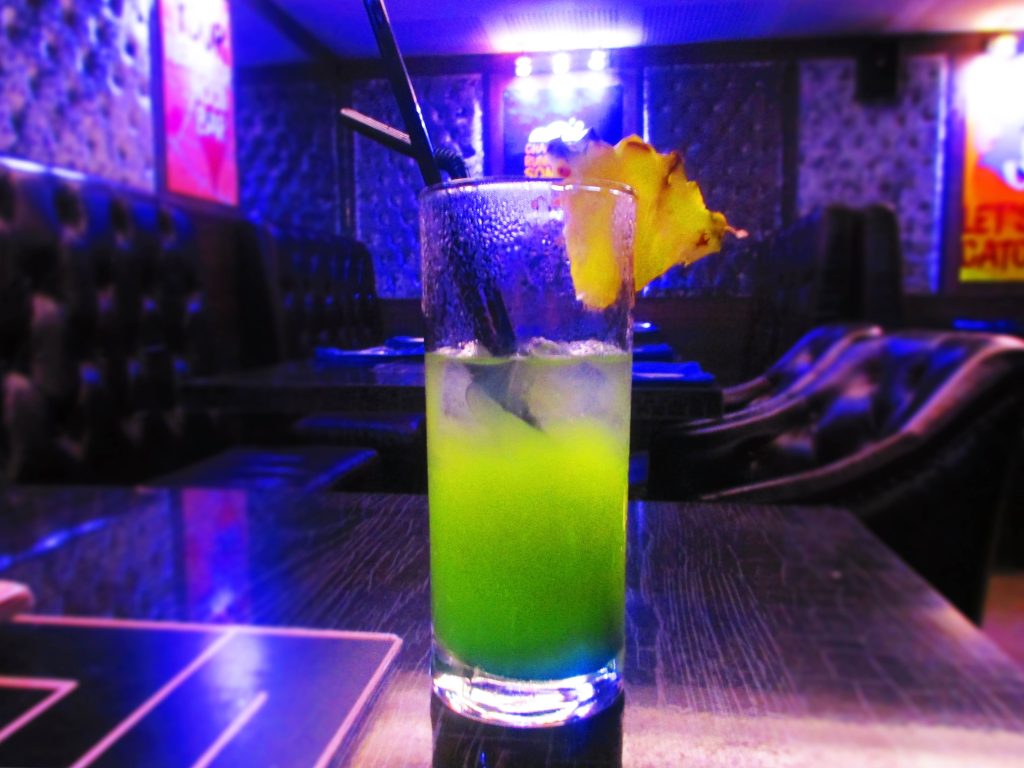 This stong vodka drink comes with a light spray of sweet mix and colours that take you back to when you were on a vacation, having you feel that ocean breeze.
Chilli Mushroom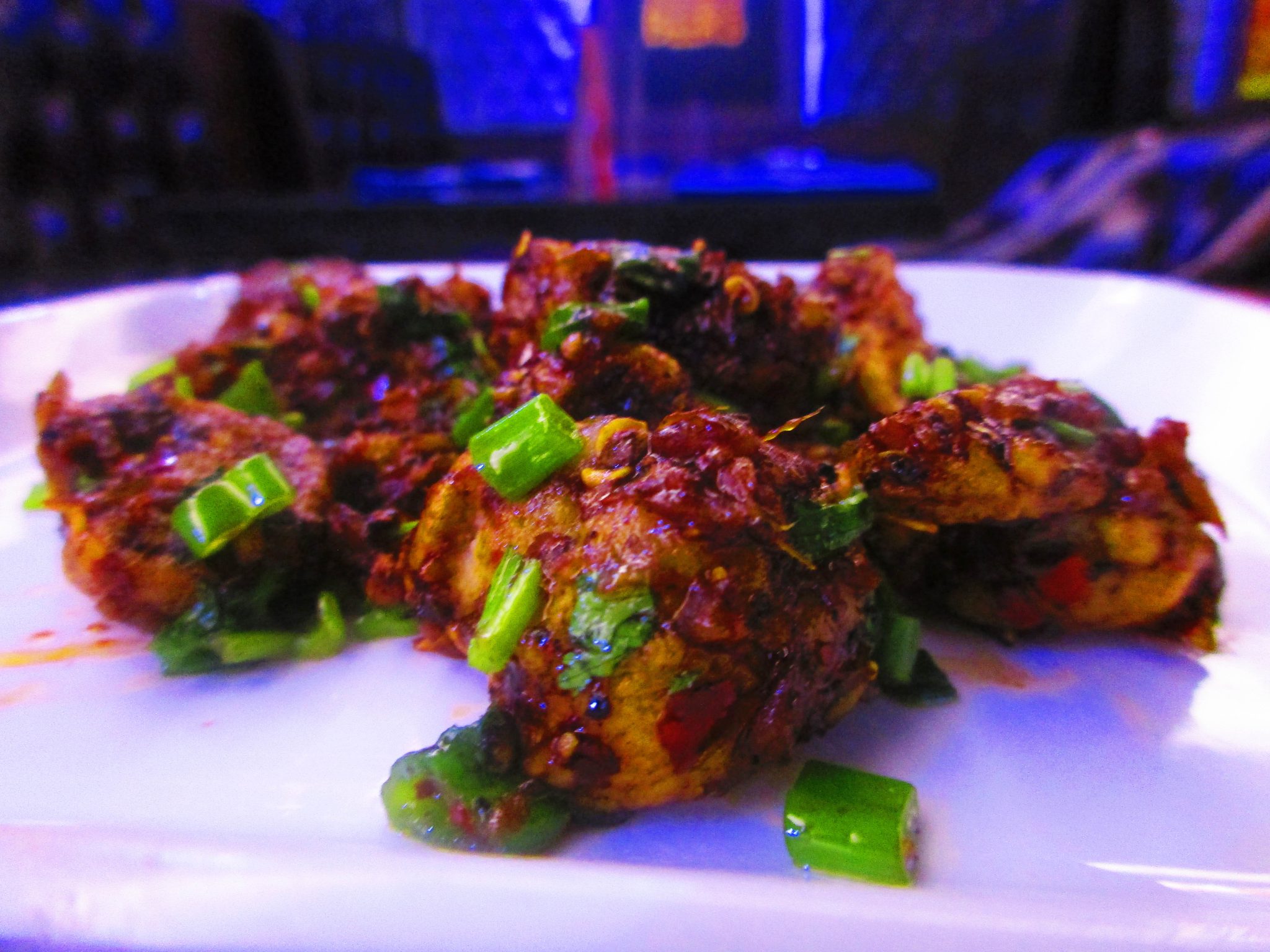 We began our meal with a round of flavourful vegetable clear soup before we began digging on these mushrooms that were as addictive as drugs. There's a lot of chilli in there along with it's sweet, stir-fried flavour, perfect for a round of bites to go with your round of drinks.
Herb Crusted Chicken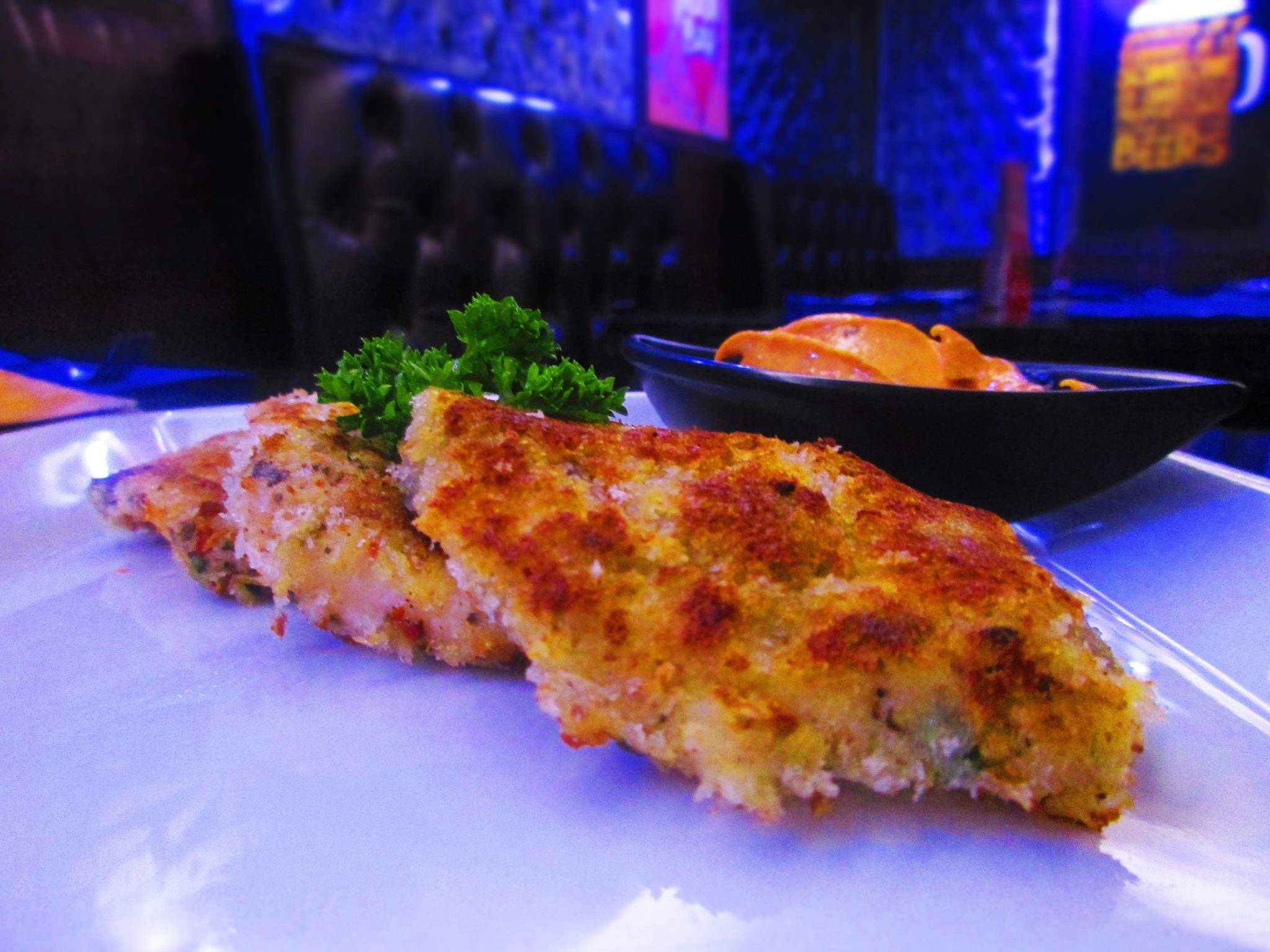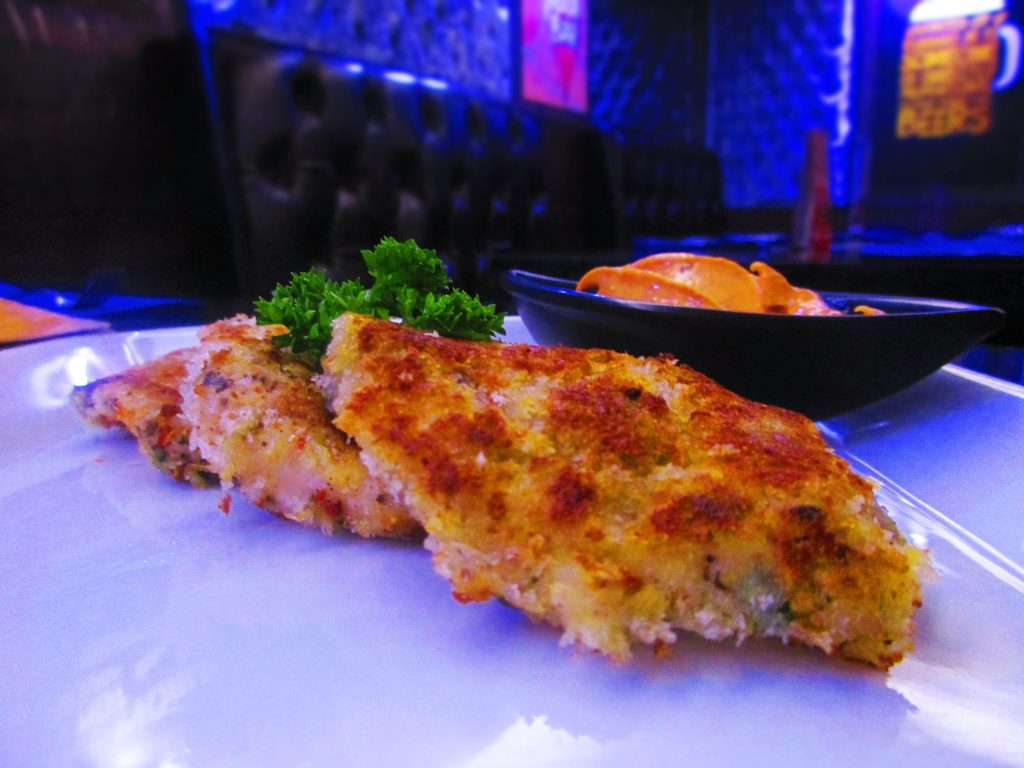 Sometimes, less really is more and this dish is proof of that fact. Soft boneless chicken coated in a lightly flavoured mix of crumbs make a delicious crust around the chicken when cooked, and to complement this is the savoury cocktail sauce garnished with parsley.
Methi Murgh Masala & Rotis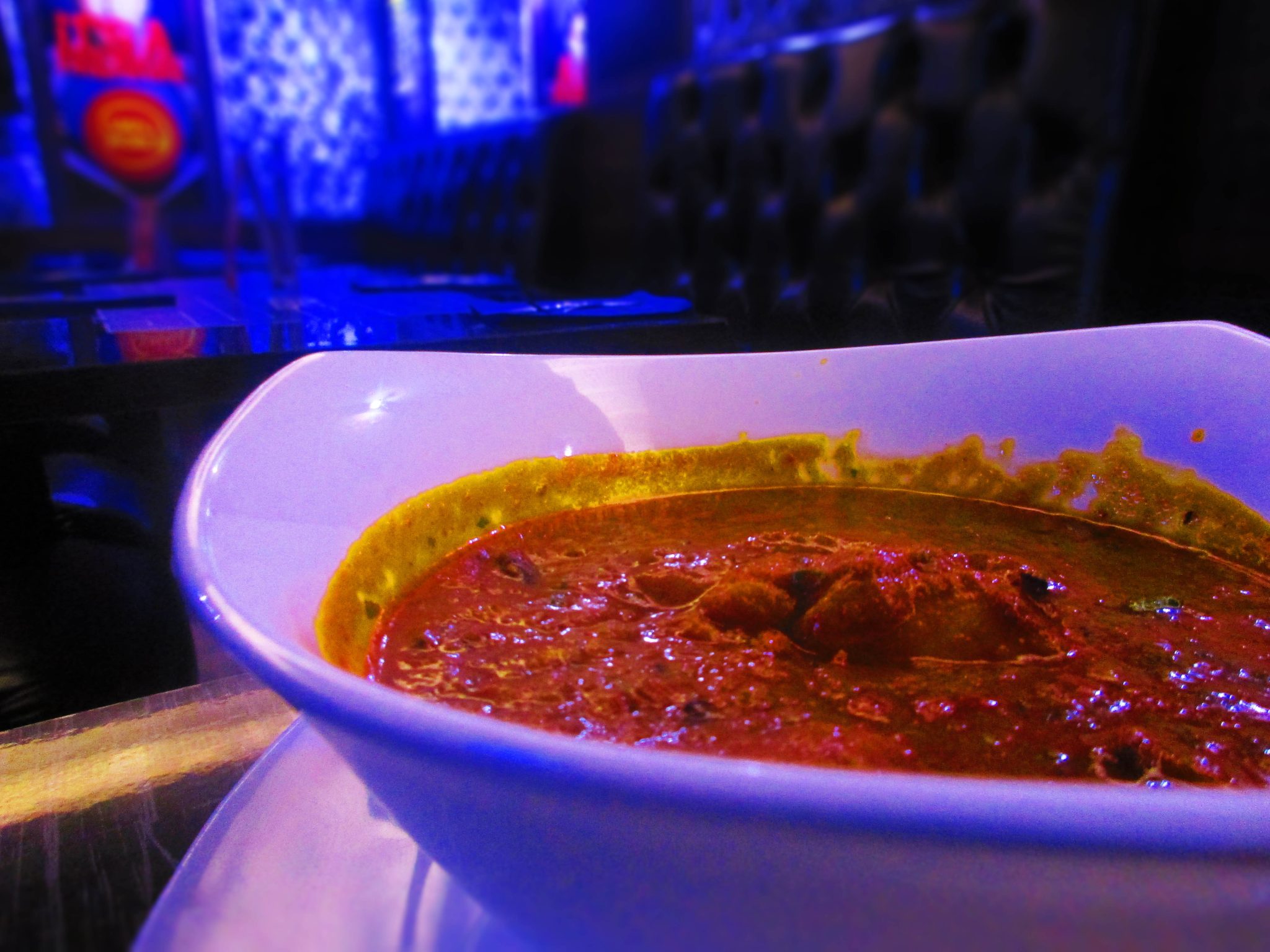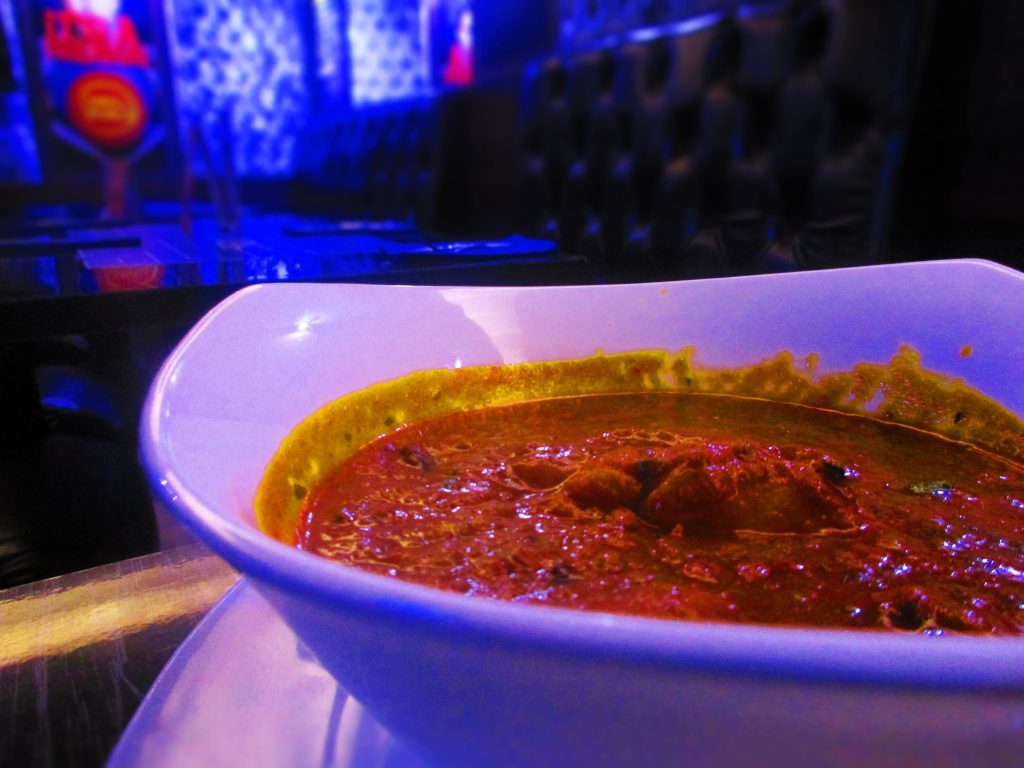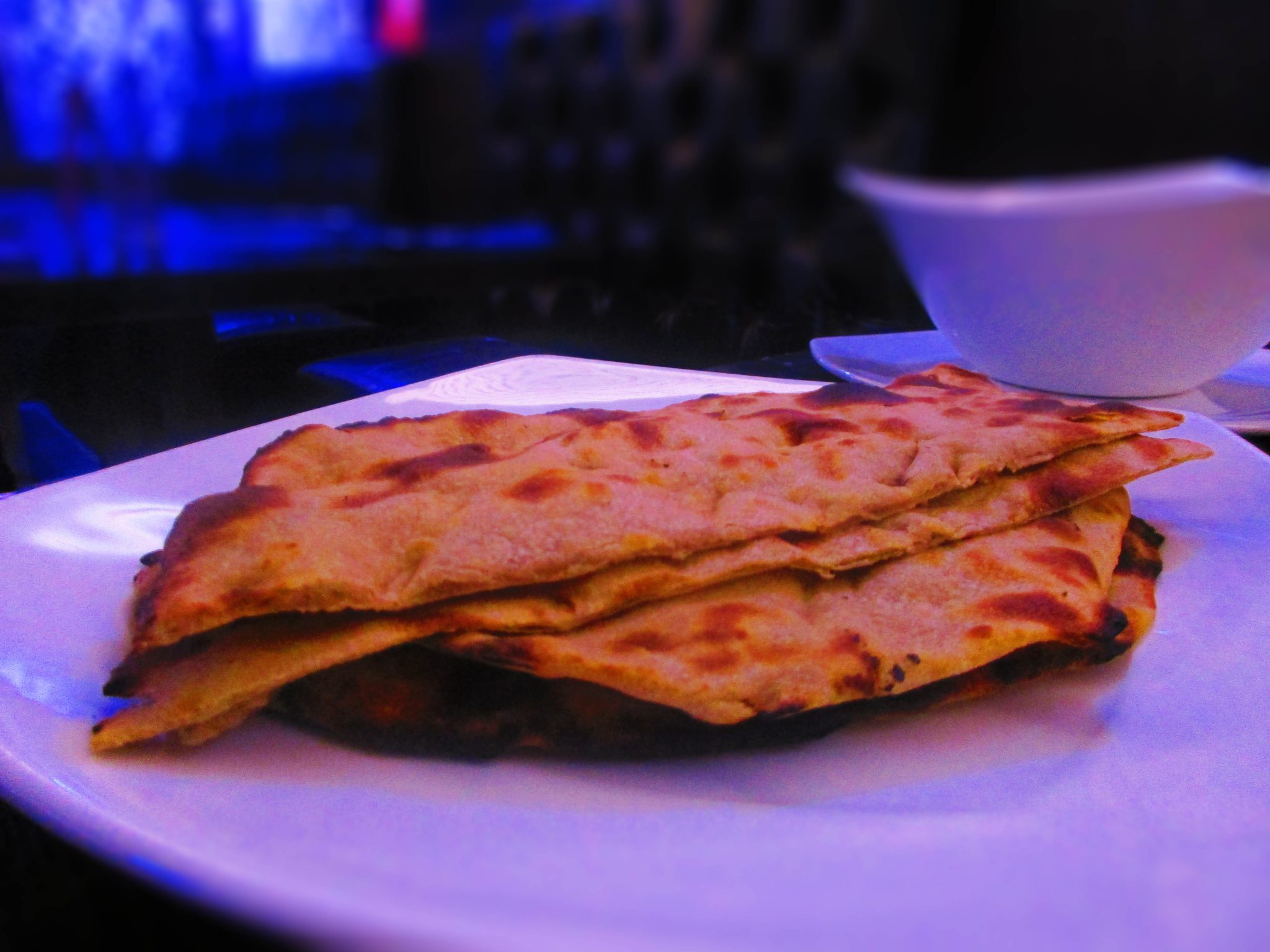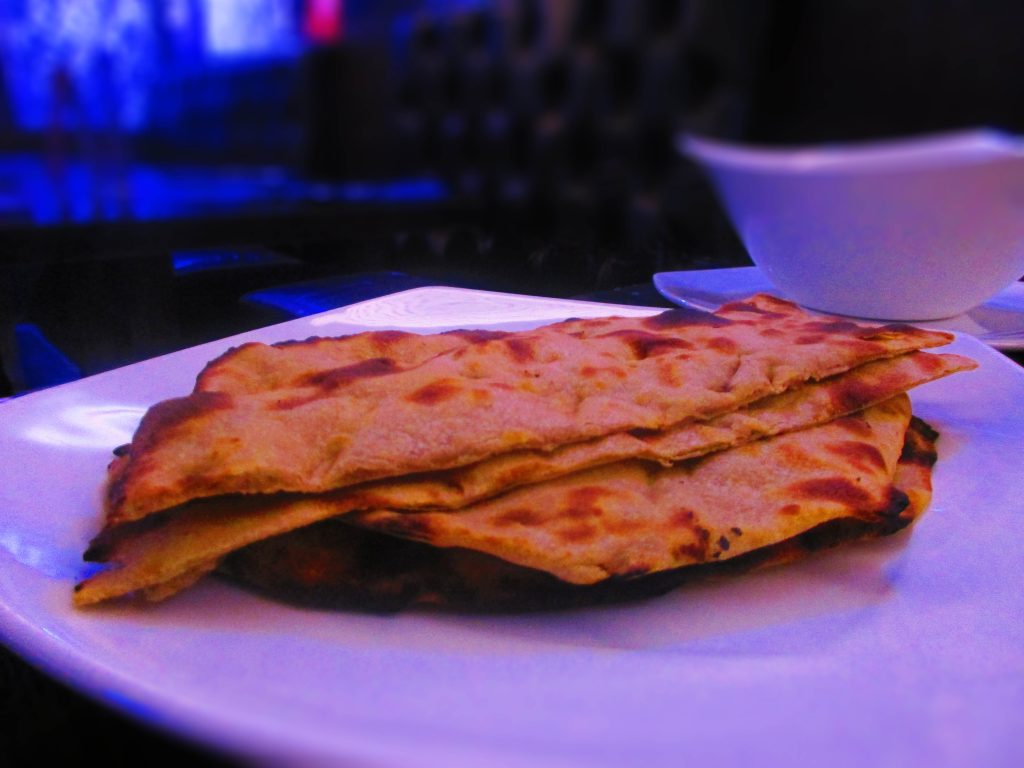 Why have Indian food at a bar? Well, why not? A little variety never hurt anyone, and if you're looking to get your money's worth and fill yourself up with a hearty meal, this hot bowl of delicious chicken gravy and rotis will do just that.
Vegetable Quesadillas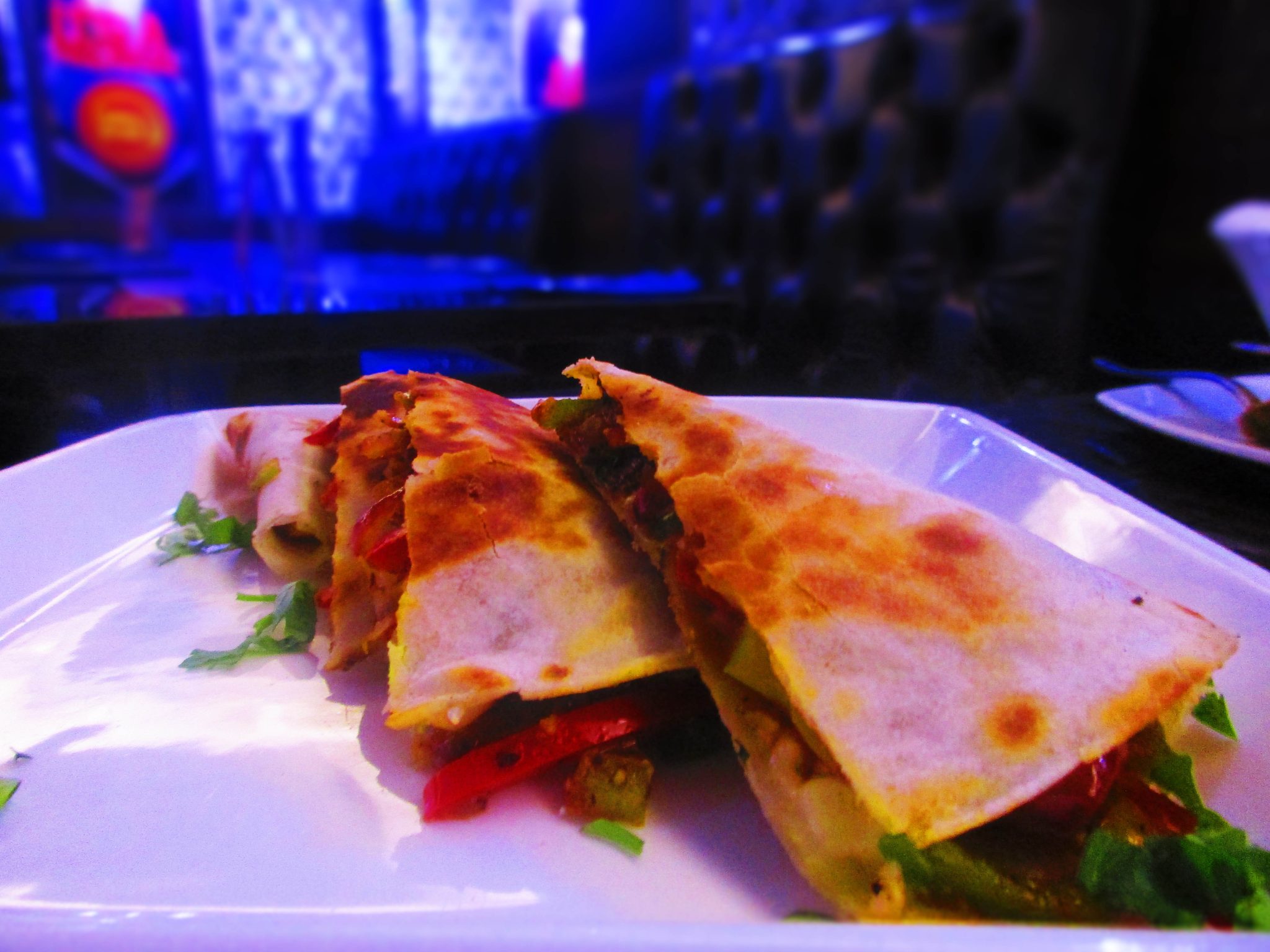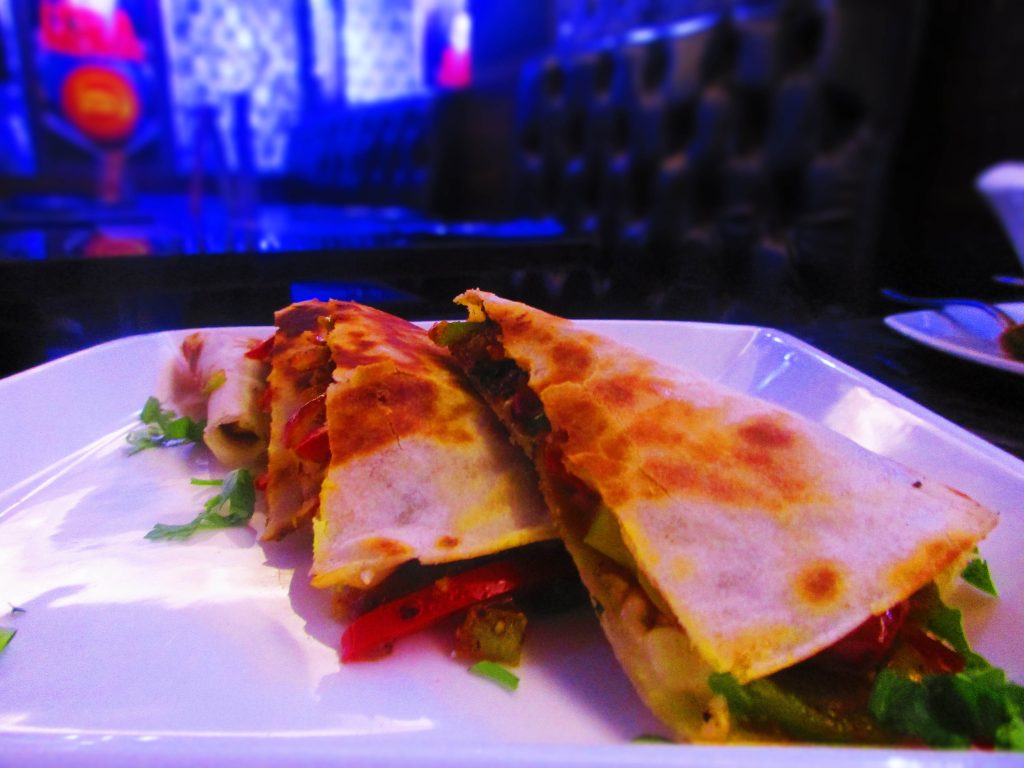 From Indian to Mexican, hopping off one part of the world to the next (because it's a small world after all), we landed on this neatly presented dish of quesadillas with grilled vegetables for the filling and some cheese. This is something we would definitely have again, perfect for a light meal to go with your drinks.
Brownie and Ice Cream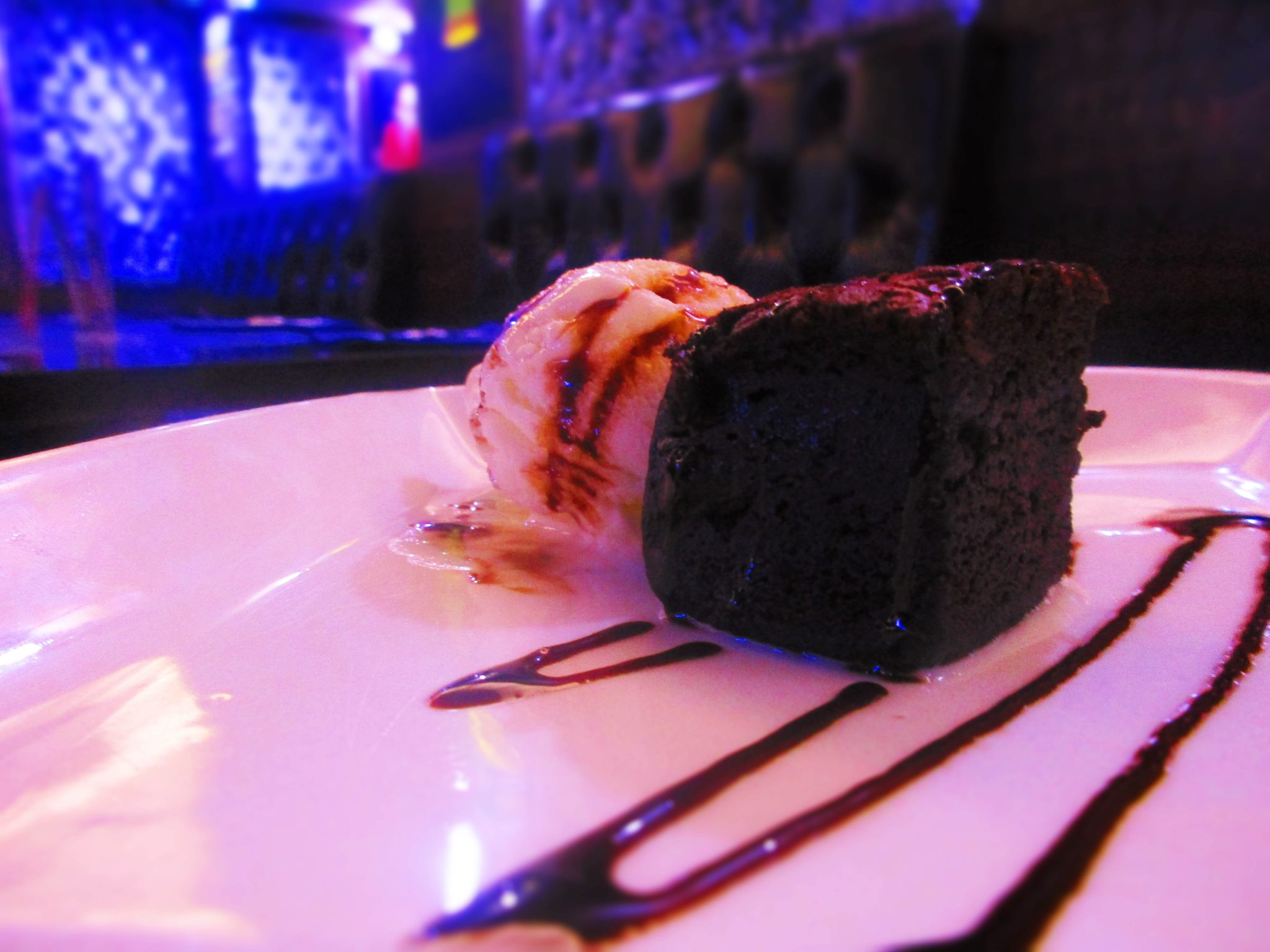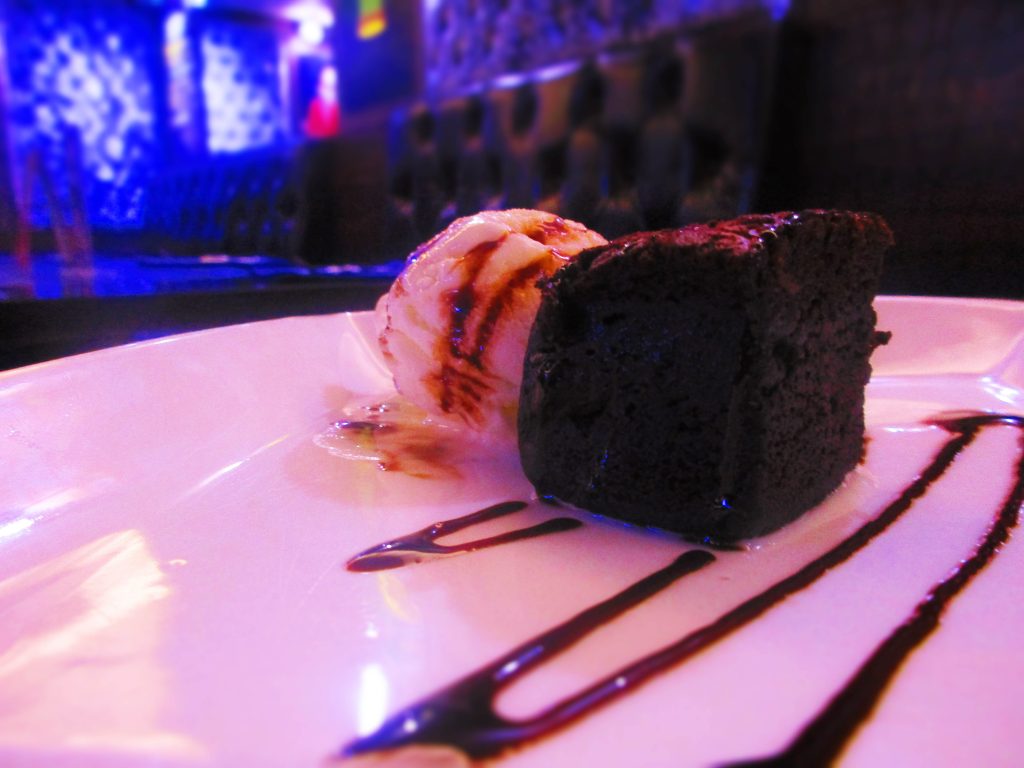 The universal favourite – brownie and ice cream – was the pick of the day for dessert at Small World that Thursday. A sweet and moist brownie served with a scoop of vanilla ice cream is just what you need to satisfy your sweet tooth after a good combo meal, because a meal isn't really complete unless you've had your dessert.
[schema type="organization" orgtype="LocalBusiness" url="https://www.facebook.com/smallworldatjs5″ name="Small World" description="Your very own Neighbourhood Bar" street="New No.80, Old.No.29, 2nd Main Road, R.A. Puram" city="Chennai" state="Tamil Nadu" country="IN" phone="9841157869″ ]