Amazon May Be Delivering Groceries To You Soon
Amazon wants to invest $500 million in retailing food products in India. And it looks like it might get its approval very soon, according to PTI report.
New Delhi is set to give the online retail giant the green light and over the next five years to build a nationwide network to stock and deliver groceries, a Trade Ministry official said.
The proposal was initially pending before the Foreign Investment Promotion Board (FIPB) board. But with the FIPB being abolished, the Department of Industrial Policy and Promotion (DIPP) is looking at it and an official has told ET that it will soon give a green signal to Amazon's investment plan.
The DIPP under the commerce and industry ministry had earlier cleared the investment and sent the proposal to FIPB for the final nod.
"With the abolition of Foreign Investment Promotion Board, the DIPP would soon announce the approval of this proposal," a senior official in the commerce and industry ministry told Economic Times.
"We are excited by the government's continued efforts to encourage FDI in India for a stronger food-supply chain," said an Amazon spokeswoman to Fox Business. "We have sought an approval to invest and partner with the government in achieving this vision."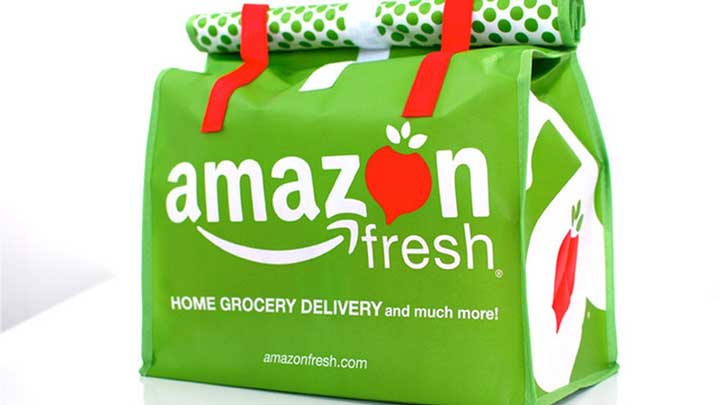 The push to sell food directly to consumers in India could resemble the firm's AmazonFresh, a subscription service in the U.S. and the U.K. that provides quick food delivery for online orders.
Competition Rises
ET reports that the government had received investment proposals from three companies – Amazon, Grofers and Big Basket – worth $695 million for retail of food products.
Grofers and Big Basket are homegrown online grocery players, and will face stiff competition if this deal goes through. Amazon is the largest e-commerce store in India as of now and we are sure that they will bring their brand of perfection to the grocery delivery system. A bit of healthy competition is good, if it allows the Indian companies to learn from international giants and offer services that will make us spoilt for choice.
What should not happen is the complete wipe out of Indian delivery companies.
Last year, the government allowed 100% foreign direct investment (FDI) through approval route for trading, including through e-commerce, for food products manufactured and produced in India.
Post this, the food processing sector between April 2016 and December 2016 received FDI of $663.23 million.
Food Minister has earlier said that FDI inflows will help bring new technologies, products, processes and market into the country, reports ET.
Featured image : Poorer than you