The Angier The Internet, The Cheaper A Snickers Bar In Australia: Here's Why
The internet can be a mean, angry place. Some users shed all social niceties and complain, vent, moan, mock and generally create an aura of anger and gloom. But, there's a silver lining. In a completely genius move, Mars, the company that produces Snickers, those delicious peanut nougat chocolate bars has launched a campaign in Australia that allows customers to buy discounted candy based on the mood of the internet.
The Hungerithm
The company is operating on the logic that 'hangry' – a state of extreme anger caused by hunger – is actually a thing. So, they announced that they will be monitoring the mood on the internet (chiefly Twitter) using a 'Hungerithm'. The angrier the internet gets, the lower the prices of a bar of Snickers across 7-Eleven outlets across Australia.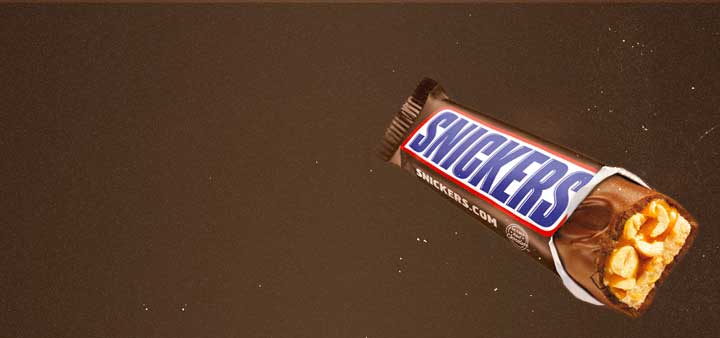 Typically a Snickers bar in Australia is 1.09 Australian dollars. However, as a part of the campaign, the prices have been fluctuating, as seen on a Hungerithm website, specially set up for the campaign. At 3:20 pm today, for instance, the internet was 'furious' and Snickers prices were at 0.67 dollars. At 3:10 pm it was "kinda meh", so prices were up at 1.15 dollars. Accompanying each mood, the website lets you look at a few online posts justifying the specified mood: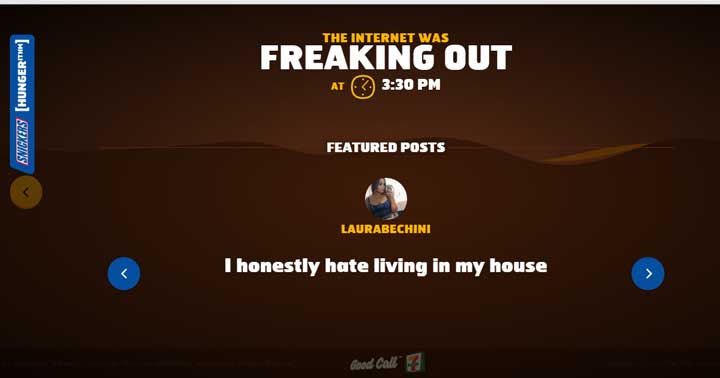 Get Yours?
If you're lucky enough to be in Australia, we suggest you get aboard the campaign. Monitor the website on your phone for a cheap price timeframe. Then, click on the 'Get a Snickers' button, after which you'll be given a barcode. Hand this barcode on your phone over to a 7-Eleven store within an hour of getting it and voila! Your reduced price Snickers are yours to enjoy!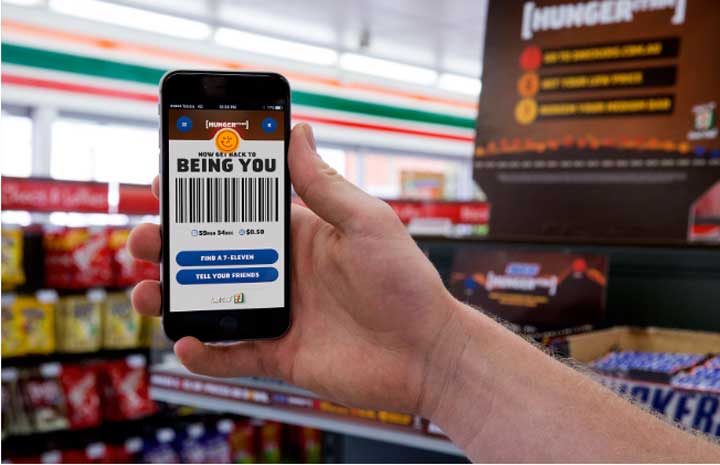 Naturally, there are some conditions to make sure customers don't go overboard. Consumers are limited to one barcode an hour, and the offer is available only if you're above 13. The campaign will end on June 28th, or until stocks or barcodes are exhausted. Better get on it, people.