Bangalore Based Bartender Rohan Matmary To Represent India At Glenfiddich's World's Most Experimental Bartender
Last week the third season of Glenfiddich's World's Most Experimental Bartender, the India edition, came to a riveting end in Delhi! Out of 6 collaborating participants from around the country, Bangalore-based bartender Rohan Matmary, and collaborating partner, musician Sonam Kalra pipped the competition to become the India winners of Glenfiddich's World's Most Experimental Bartender.
The World's Most Experimental Bartender is an effort to bring together a creative collaboration that births an innovation interpretation of Glenfiddich's 12-year expression. Shortlisted bartenders were paired with collaborators from creative fields such as music, art, design, magic and hospitality to co-create their unique Glenfiddich serve.
A panel of judges, comprising of Mandira Bedi, Zorawar Kalra, Gaurav Gupta, Thukral and Tagra, Nikhil Arora, James Pennefather and Vikram Aditya announced that the winning cocktail was 'Zarra' the fruit of a collaboration between Rohan Matmary and Sonam Kalra.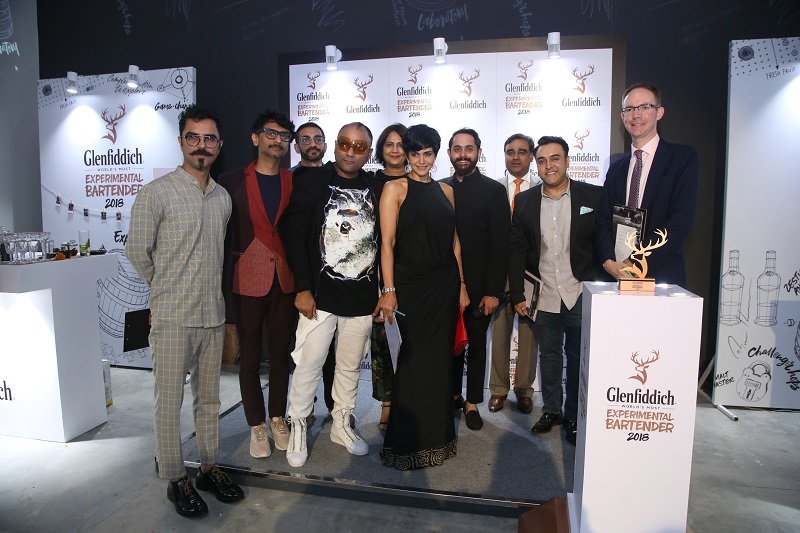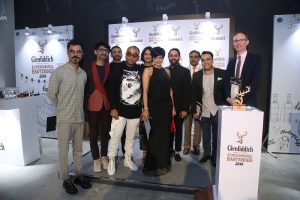 Equality & Equilibrium A Winning Theme
Zarra starts with the award-winning Glenfiddich 12-year-old, infused with cranberry, tiny tangerines, egg white and sage infusion, hibiscus, and rhubarb which resonated well with the fruity and floral notes of the Glenfiddich 12-year-old single malt whisky. The red hue of the cocktail is significant of the colours of love and life.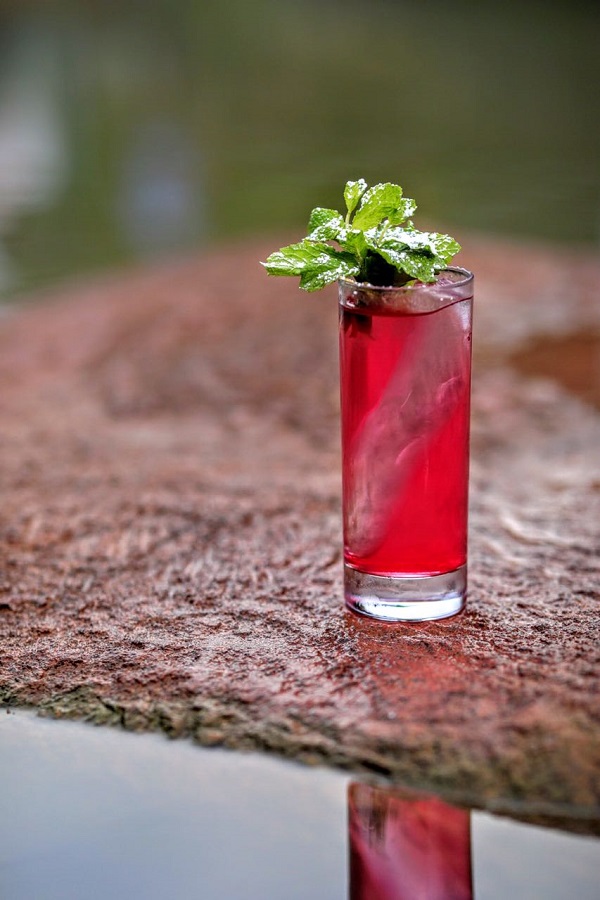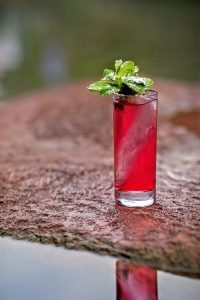 Speaking to Rohan about the inspiration for the cocktail he said, "I took the message of equality from Sonam's music. The Urdu word for 'Zarra' translates into particle and [the cocktail] seeks to perpetuate the ideal that no matter what social strata we come from, we're all particles of the same atom. Much like a well-rounded cocktail requires different ingredients, regardless of the proportion in the recipe each ingredient is equally important and contributes towards creating the right balance. It is only when these disparate elements come together that we have perfect equilibrium – and equality."
Angad Singh Gandhi, Brand Ambassador, Glenfiddich India commented, "Glenfiddich has always been at the forefront of innovation, and through this unique pairing of bartenders and collaborators, we once again establish ourselves as an ignition platform for creative expression. The experience created by Rohan Matmary and Sonam Kalra was truly experimental as it perfectly brought out the best of both the creative individuals. We wish them all the very best as they set out to compete for the global title."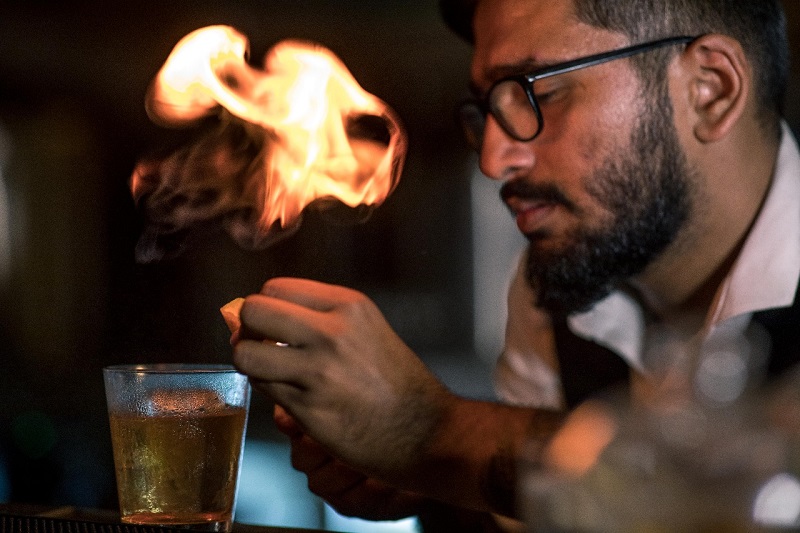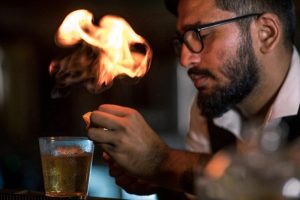 The duo will now head to Scotland where they'll compete against other market winners on a trip to the Glenfiddich Experimental Bartender Academy in Scotland. The winner will be awarded the title of 'The World's Most Experimental Bartender' and Glenfiddich will, henceforth work with the winning duo throughout 2018.
"I would like to thank Glenfiddich for giving me the opportunity to challenge myself and push the boundaries of experimentation and creativity," Rohan added. "Working with Sonam Kalra has been an extremely unique experience and our cocktail 'Zarra' is a perfect representation of our innovative collaboration. I am looking forward to the next leg of the competition in Scotland wherein we will be competing with bartenders and collaborators from different countries and with unique experiences."