Ben & Jerry's Rolls Out Pint Slices Making Ice Cream Lovers Incredibly Happy
Ben & Jerry's is a brand name that is well known and loved all over the world and they've just introduced something even more brilliant than we could possibly imagine – Pint Slices.
For those of us who feel guilty about eating an entire pint in one sitting or having just one flavour at one time, this is even better. The Pint Slices are a circular section of ice cream that is then coated in decadent chocolate, making it easy for ice cream lovers to eat just one at a time and also enjoy different flavours since you can get four flavours in one box!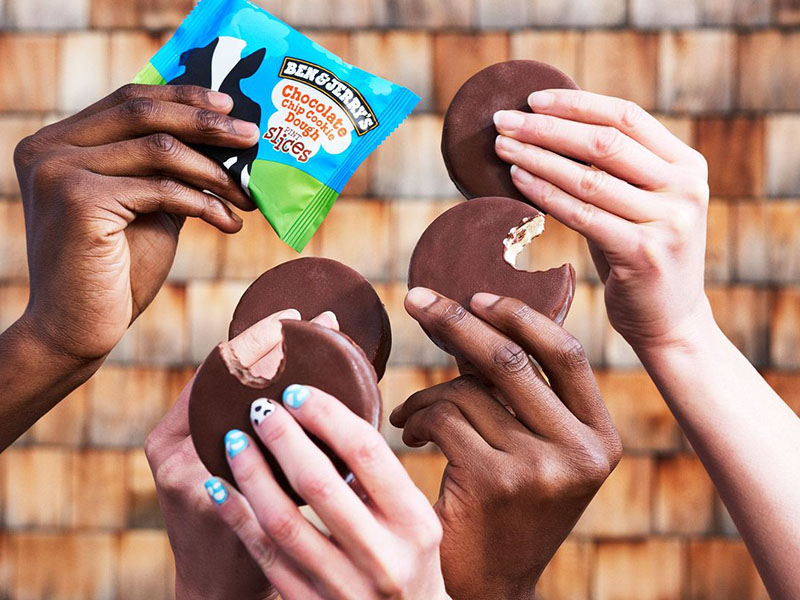 A few days ago, Ben & Jerry's released a video introducing the Pint Slices as well as the flavours they will be available in – Chocolate Chip Cookie Dough, Americone Dream, Chocolate Fudge Brownie and Vanilla Peanut Butter Cup.
While three of them are just coated in dark chocolate shells, the Americone Dream has waffle cone pieces in the chocolate that covers the ice cream, making it the perfect combination of everything we could ever want in an ice cream.
Currently available in Ben & Jerry's shops around America, these Pint Slices will also be sold in grocery stores all over the country. To get a better idea of what we're talking about, here's what the Pint Slices look like!