The BJP In Mumbai Wants To Set Up NaMo Tea And Food Stalls Across The City
Ever wondered how politics could meet food? Here's your answer; the BJP in Mumbai has proposed that they would like to set up NaMo Tea Stalls and NaMo Food stalls across the city. This is being seen as a response to the Shiv Sena's Shiv Vada Pav stalls which were launched in 2011.
NaMo Stalls
NaMo is, of course, short form for Narendra Modi, India's current Prime Minister. The BJP proposes to set up NaMo tea stalls as well as food stalls, stating that it will generate employment opportunities for the youth in the city, especially those that have moved to Mumbai to escape drought in the rest of Maharashtra.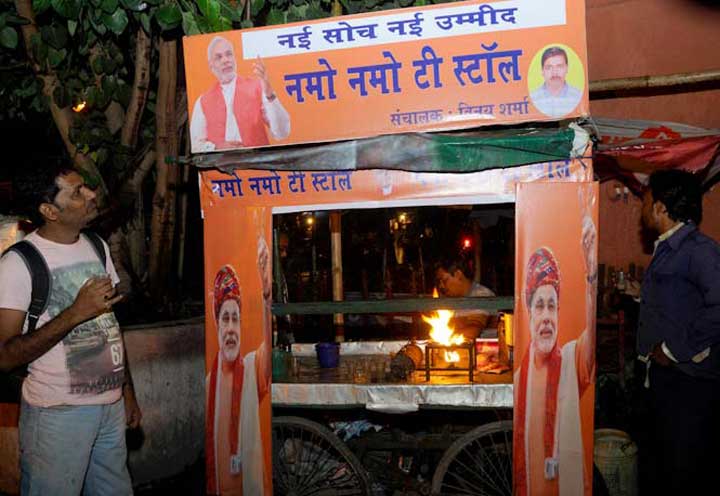 Interestingly, Prime Minister Modi was a tea seller in his youth.
The proposal was brought up in a BJP group leader's meeting on Friday.
Licensing Hurdles
The BJP hopes to avoid licensing problems associated with street food sellers; the BJP group leader in the Municipal Corporation of Greater Mumbai, Manoj Kotak commented that "The proposal has been forwarded to the MCGM commissioner. MCGM is finalising the list and details of the illegal hawkers in the city at present. So I suggested a slight modification (to the concept) that there should be no illegality while allotting these NaMo tea stalls."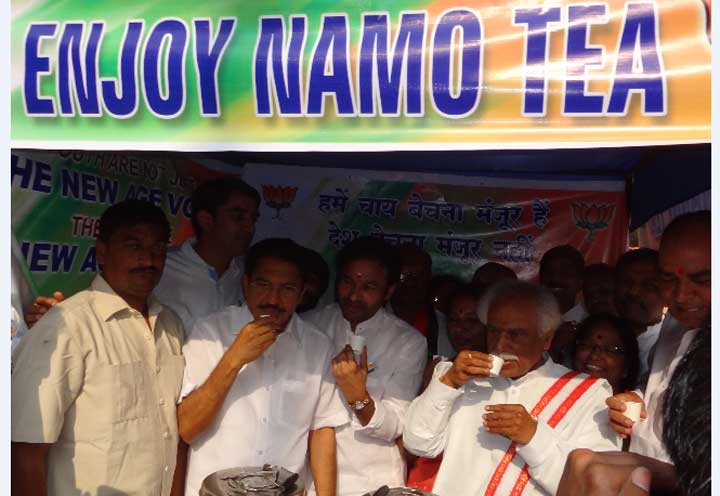 However, opposition parties are in uproar about the idea that the eateries will promote a personality – Pravin Chheda, the Congress leader of the opposition said "This move is another 'joomla'….There is not a single rule in the BMC Act (Corporation Act) which can allow the civic body to permit eateries promoting a personality cult."
It remains to be seen how the MCGM will respond to the proposal.