BMC Announces Ban On Meat In Mumbai During Jain Festival
The BMC has announced that there will be a ban on both the slaughter and sale on meat for four days in Mumbai during Paryushan Parva, a Jain festival.
Four Meatless Days
Normally, during Paryushan, the slaughter and sale of meat is prohibited for two days. This year, however, in response to several demands by BJP officials and Jain organisations, the BMC announced that it will be now imposing the ban for four days. The announcement may also have been made due to pressure after the Mira-Bhayander Municipal Corporation announced an eight day (from September 11th to September 18th) prohibition on the sale of meat.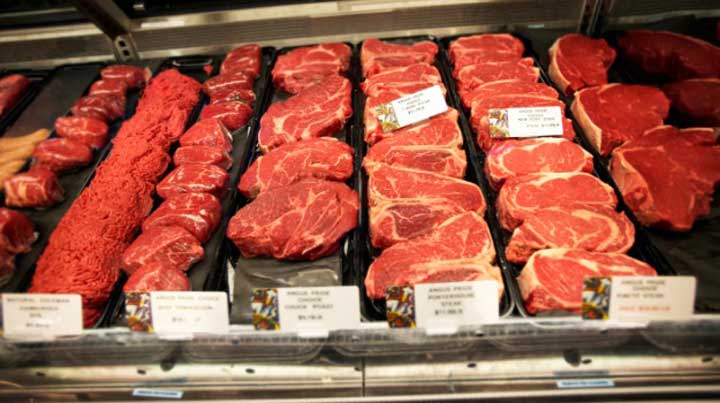 Therefore, on September 10th, 13th, 17th and 18th, the sale of meat will be banned within Mumbai limits. Some are pushing for the ban to be extended for all eight days of the festival. "It should take a decision on enforcing the ban on all the eight days instead of just four days. Jains are a minority and hence their feelings should be considered," said BJP corporater Dilip Patel. However, the Shiv Sena said that they would oppose an eight day ban, stating that many Hindus consume meat, and such a ban would be detrimental to them.
Official Talk
As expected, there are already several voices from different camps with differing opinions on the ruling.
"We stay in a land of Lord Ram, Krishna and Buddha and therefore keeping in mind the religious feelings of the Jain community both legal and illegal slaughter houses should be shut completely on those days. While eating meat is one's right but killing an animal is definitely not a person's right," said Raj Purhoit, the BJP MLA in Colaba.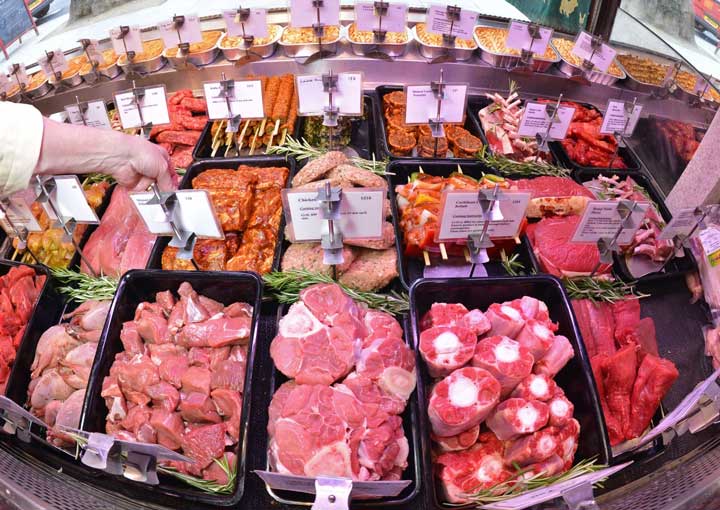 Atul Bhatkhalkar, the BJP MLA for Kandivili (East) similarly commented, "Paryushan Parva is a pious period for people of the Jain religion. If no harm is done then definitely a ban on meat should be enforced. We therefore met the BMC commissioner with the request along with the Jain trust."
Meanwhile, the Congress has slammed the decision. "The ban is anti-democratic. The BMC has buckled under pressure from the BJP. The government should not take any decision to please a particular religious community and should function as per constitution," said Sanjay Nirupam, the president of Mumbai Congress unit.
How is the general public reaction to yet another ban in Mumbai? A quick search on Twitter shows us.
This is not important to @Dev_Fadnavis 's Govt. The #meatban is top priority instead @narendramodi pic.twitter.com/ib9x5I2mAc

— Ranjj (@ranjjatwork) September 8, 2015
https://twitter.com/MissSonalChadha/status/641149375285080068
Wait, if this #meatban is a yearly thing, how come this is the first time anyone is talking about it? No one minded it in 2014 or before?

— mrdl (@Psilosophy) September 8, 2015
An important tenet of Jainism- "Enforcing your will on another, by quashing the other's will by force, is a grave act of violence." #MeatBan

— Madhurika Sona Jain (@sonajain) September 8, 2015
If vegetarians want #meatban during their festivals, it is only fair to force feed them with meat food during our festivals.

— Tinu Cherian Abraham (@tinucherian) September 8, 2015
In summary, there seems to be a fair amount of outrage circulating social media. Mumbai is now being wryly referred to as 'Ban-istan.' Despite these voices of dissent, the BMC has assured the public that it will be depending on assistant commissioners to enforce and uphold the ban. In a small relief, chicken, seafood and eggs are not included in the ban.