Brad Pitt Will Now Star In A Fan-Made Cookbook
Celebrity cookbooks are the 'it' things in the cookery sphere. What's better than a manuscript where an A-list celeb teaches you how to cook? A number of celebrities have till now been cruising on the cookbook bandwagon, and joining the party is actor Brad Pitt. Well, almost.
Yes, the day has come when the Ocean's Eleven actor will feature in a cookbook. Only it's not his own and he isn't technically a part of this project. Instead, a bunch of super-loving fans have taken it upon themselves to put together a cookbook called 'Fat Brad' "dedicated to the actor's eating habits on film," Allure reports. No, it will not hold any actual recipes from the Pitt-Jolie kitchen. The idea is till brilliant, though!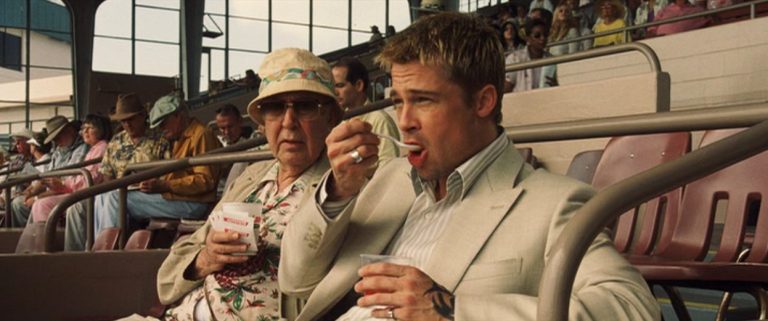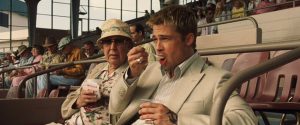 Okay hold up, we'll explain. So basically, this fan-made tribute to Pitt will feature recipes of food items the actor has eaten on screen. For example, you can expect to see dishes like the Bellagio Shrimp Cocktail (Ocean's Eleven), Game Bird With Taters and Guinness Gravy (inspired by Snatch) and seafood bisque, which Brad Pitt "tampered" with in Fight Club.
The cookbook is scheduled to release this October. But you can pre-order your copies here from Long Prawn Cookbooks. The news comes after a number of A-listers like Lady Gaga, Oprah, Tom Brady, and many more announced/released cookbooks this year.