"Build A Business To Last, Not To Blast", Entrepreneur Rohan Arora On Buéno & Business
After much chasing and pursuing, we finally got talking to Rohan Arora, Founder & CEO of Buéno. And boy, are we glad! With laudable accolades, which include 12 years of experience in PepsiCo, HUL, Olam International and the Times group, the FMS (Faculty of Management Studies) alumnus has an inspiring success story to tell and tons of good food to offer.
Buéno & Beyond
In 2013, Buéno started just with a store and has over time become synonymous with quality global food, a delivery service that never fails to the delight the consumer with fresh and nutritious gourmet meals right at their doorstep.
"The idea to dismantle completely the way we eat has been there for 20 years. I wanted to be a chef but parental pressure pushed me into engineering", confesses Arora.
Buéno literally means 'good' and that is exactly what the business thrives to provide – good food with unmatched quality. Apart from reflecting their purpose, the name walks in line with the team's dram to become a global brand and to feed hungry palate world over.
"I believe there is a huge opportunity of integrating the value chain of food wherein half of the world doesn't get to eat, while the other half eats substantial food. The idea is to standardize the eating experience", he describes.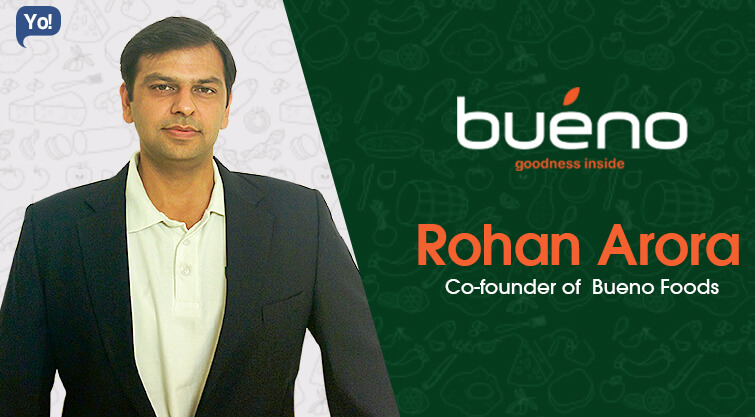 From In Store To Online
The business first made its mark as a multi-cuisine store inside the now widely famous hotspot in Gurgaon.
"The place was largely a test for a spot that serves good food spanning over various cuisines, inside an already populous area – DLF Cyber City.
"For 6 months, the venture ran extremely well. We made money; broke even and then eventually Cyber City took our thunder away. We had to close down because sales went from INR 25,000-30,000 a day to a meager INR 500 a day", explains Rohan.
This massive blow that came with the store shutting down, brought along the realization that what the business really needed was a place independent of any other variable or business. And so the Cyber City debacle was the onset of Buéno's own kitchen workspace and full-fledged online presence.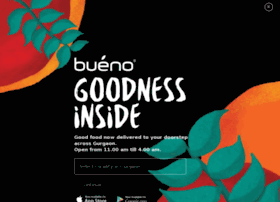 Good Food Promised
One look at Buéno's dish list and you know you're in for some great food and a lip-smacking good meal.
Chef Vipul Arora, with 7 years of experience with Olive Bar and Kitchen & Hotel Intercontinental, Delhi and Chef Puneet Jain who has a 10-year working experience with the Oberoi, Trident Hilton & McDonalds, are largely to be lauded for the menu.
Additionally, the menu, which boasts itself with handpicked chows from global cuisines like Italian, Lebanese, Mexican, Indian and many more, has been worked upon by a team of expert chefs from stellar 5-star kitchens.
"We're all about good food. We don't stand for a cuisine, a place or a time of eating", the CEO adds.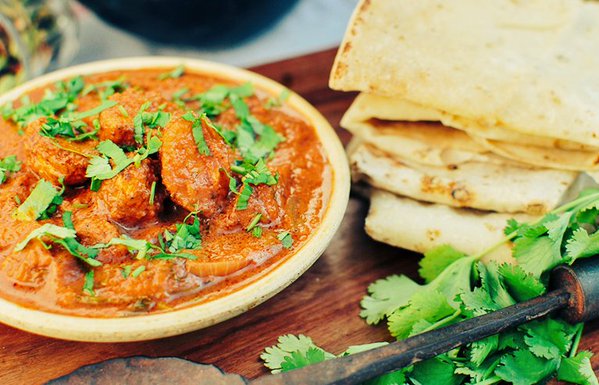 Marketing Mantra
Buéno targets and caters to a demographic, which is actively present on social media, making marketing and reaching out easier and widespread.
The consumers are 100 percent smartphone users, which make the major modes of communication and advertising the Buéno app (available on iOS and Android), radio and Internet.
Speaking of competition, Arora doesn't see much of it. Considering the fact that a robust Internet-based B2C model like Buéno's is atypical, there is little room for it anyway.
"We're a food company with tech enablement", he says, "we work on a supply chain model where everything starting from the raw material, to the space to the logistics is ours", he adds.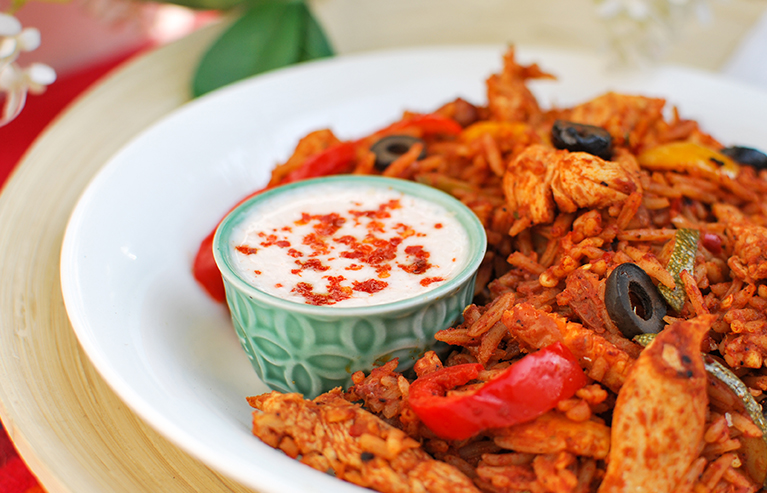 The Hurdle Race
Building a business that scores high on stability, popularity and growth is no cakewalk. There are bound to be challenges and hurdles one faces along the way. Rohan Arora opens up about days that weren't so 'hey' for his venture.
Starting with downing the shutter on their store, Buéno has seen some titanic icebergs on the way. "We've been on the verge of bankruptcy six times", Arora who himself did not take any salary for months, says. He praises his team that stuck together even when the business was on the brink of lapsing.
So what kept them going? The entrepreneur explains that they had a kitchen and a team of their own, which worked marvelously in their favor. "We never stopped, come what may; did the smallest of orders and even corporate catering".
And today, after a recent $600k funding, it is safe to say that Buéno has indeed bounced back, for which our tummy couldn't be happier!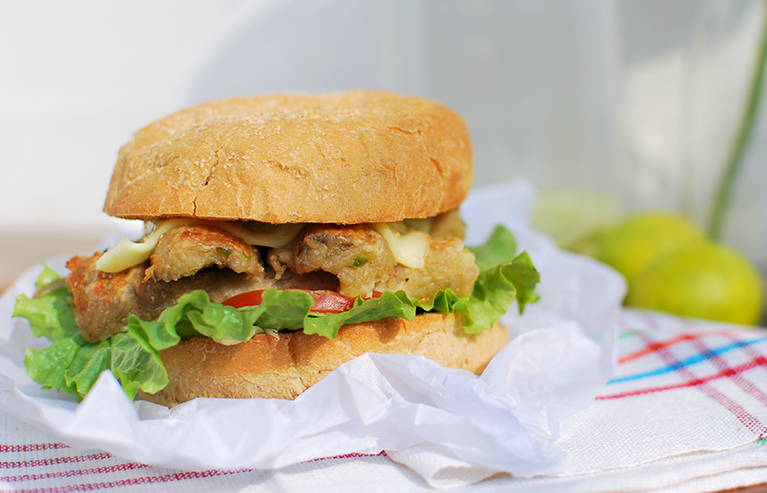 Future Planning
Currently, Buéno's service covers Gurgaon and parts of Delhi. "Unless we consolidate our services in Gurgaon, stepping foot in a whole other city is not a stable move", Rohan justifies.
Staying true to this, Buéno and team have fostered yet another kitchen in Gurgaon's Sector-30, further strengthening and seeding their growth.
Adding more feathers to its hat, Buéno will soon offer a wider range of food selections on its menu; a special section for the little ones; a dedicated catering menu and 24*7 deliveries across Gurgaon.
Arora aims at building a business that lasts, and is a clear long-term planner. With a 'never say never' motto, he aims at making his presence felt internationally as the one stop shop for quality cooking ranging across many cuisines.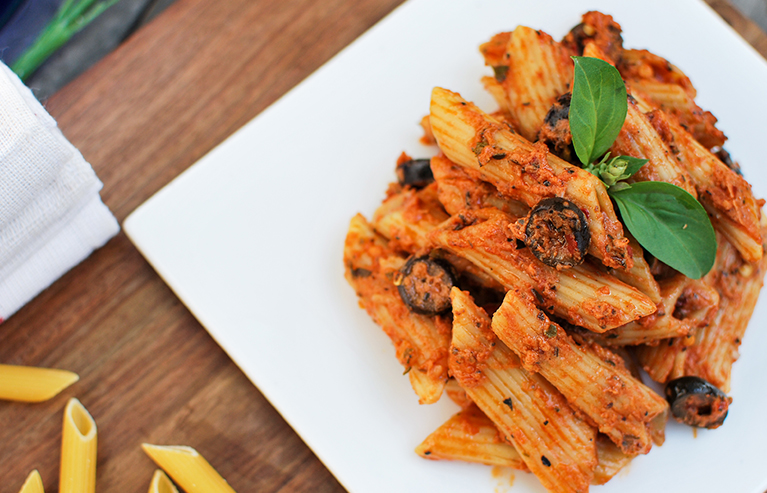 Entrepreneur Tip
Heading one of the most successful businesses in North India's F&B space, Rohan Arora is nothing short of fruitful advices for budding businessmen.
"Keep your story simple, it's a simple world and no one likes to complicate", he says. "Choose a field you want to excel in, not a field that the market is gushing about and set a standard. Lastly, focus on the bottom line", he signs off.