"I can eat Nutella out of a bottle", Ranveer Singh & The Foodie Within
The man may have been out of sight for a while but sure isn't out of mind! (Though that may have something to do with his steamy Befikre posters.) Be it the promising on-screen appearances or his fun-filled short stint in TV commercials, Ranveer Singh has made quite a mark for himself. But did you know that the Ram-Leela actor gives his food equal – if not more – importance?
The actor opened up about his favorites and preferences in a recent interview and lets just say our crush on him has swelled up like a bomb! Read on to find out why.
One True Love
Ranveer Singh is big on mutton and likes to turn up the heat. The actor claims that he can eat mutton basically everyday. "I can eat anything made with mutton. Some of the Hyderabadi and Lucknowi mutton dishes are excellent. I like my food spicy, so mutton curry, cooked with lots of masala, and served with rotis, is always welcome", he says.
Also it doesn't come as a surprise that the Bajirao of B-town likes his Chinese desi. Indian Chinese is the one cuisine he can totes binge on. "A lot of people now eat authentic Chinese, but I am not such a great fan. Indian Chinese, on the other hand, has the right amount of spice with the right kind of ingredients, one of them being noodles, which I am particularly fond of." *hums 'Ranveer Ching' jingle*
The Kill/Dil actor is very specific about some of his local favorites. "There is a stall outside Mithibai College that serves very good kathi rolls, which is skewer-roasted and wrapped in an oily paratha. My other recommendation is the delicious Chocolate and Peanut Butter Milkshake from Amici Café, in Mumbai", he adds.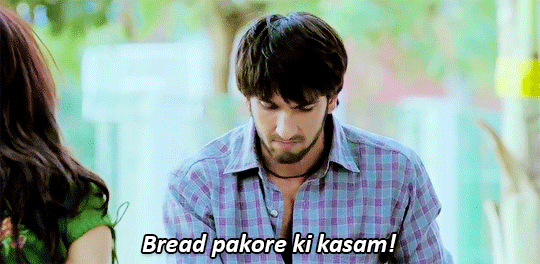 The Sweet Tooth
Singh likes his teeth sweet and is all for chocolate. He likes it as a cake (with vanilla ice-cream BTW); filled inside a macaron or simply as is. The actor also holds a special place for the chocolate fudge available on way to Lonavala.
"I buy a lot of chocolates and cheese. I think I ate some of the best chocolates and chocolate cakes at patisseries in Italy, when we were shooting for Dil Dhadakne Do."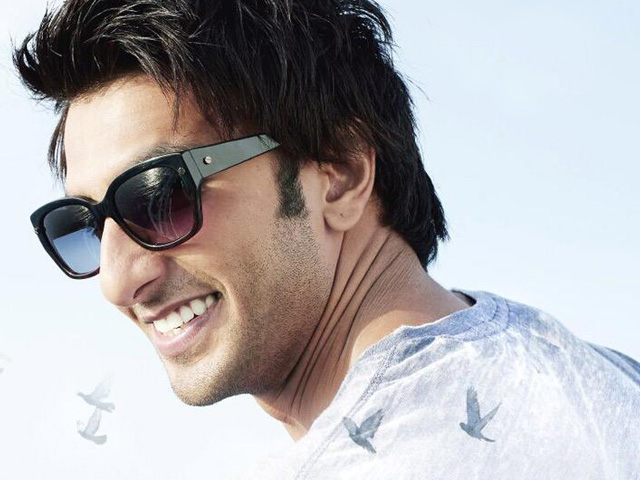 Source: NDTV
Back To Basics
Though the Ram-Leela stud likes his food rich, spicy and desi, his everyday meals are a little less "crazy". Lunch, dinner and breakfast are all healthy bites that are high on proteins.
"I eat a huge breakfast: eggs, cereals, sometimes an Indian breakfast items such as idlis. During the day, if I am shooting, I snack on almonds and walnuts and drink protein shakes every few hours; it helps in repairing worn out muscles if you are working out. I include a lot of fruits in my diet, and oats and sprouts."
That said, he admits to being an ardent Nutella and junk food addict. "I can eat Nutella out of a bottle. I am also fond of good juicy burgers, steaks, and French fries. These are what holiday meals should be made of, when you aren't obsessing with putting on weight."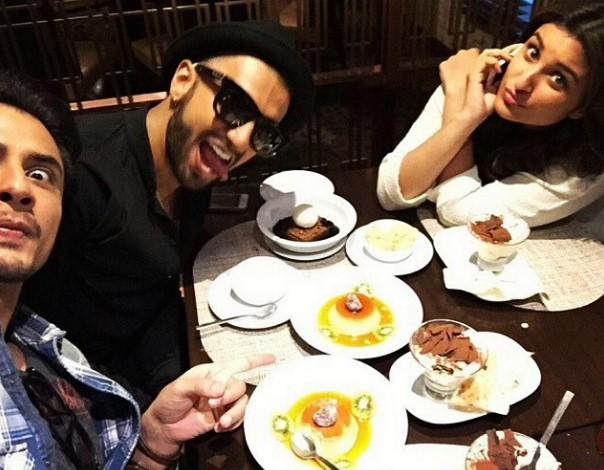 Source: MTV India
And He Cooks!
And dreams of a retirement plan that has Goa in the picture. "(I cook) for my family and friends. They all love my butter chicken. Someday, I plan to buy a house in Goa, do only one movie a year, and spend the rest of time painting, learning how to cook, cooking for friends, and doing yoga."
So he likes Nutella, chocolate, Goa, cooking and looks like the way he does. What is this man? A manifestation of all our dreams?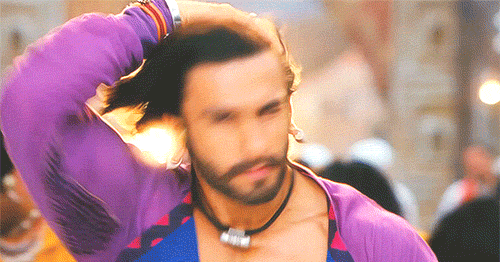 Source: ScoopWhoop
Source: The Indian Express