Our trip to the Artisan and Farmer's Market
Creamy Mayos, Spicy Edible Spoons, Bubblegum Cotton Candy and Mango Pickles. Our trip to the Market was an exciting one.
We'll go through this stall by stall.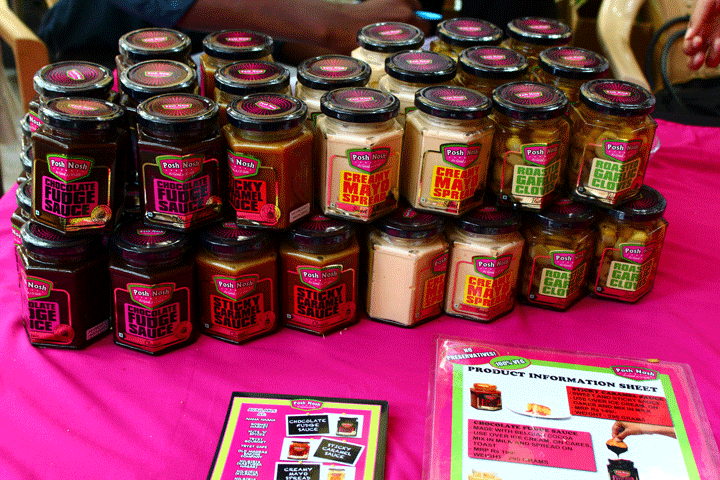 Posh Nosh
Posh Nosh, by Aditi, with jars stacked so high, we had trouble finding her. She had Creamy Mayo, Sticky Caramel, Chocolate Sauce and Garlic Cloves. We recommend the Sticky Caramel, hands down.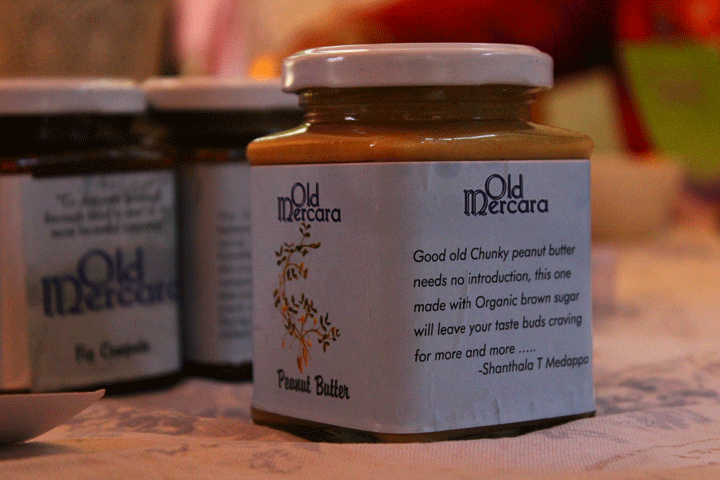 Shanthla's Old Mercara is a stall you can't pass by without licking a spoon of homemade peanut butter clean. peanut Butter, Bitter Lime Squash, Fig Compote and Honey are her offerings- apart from de-lish homemade ice cream.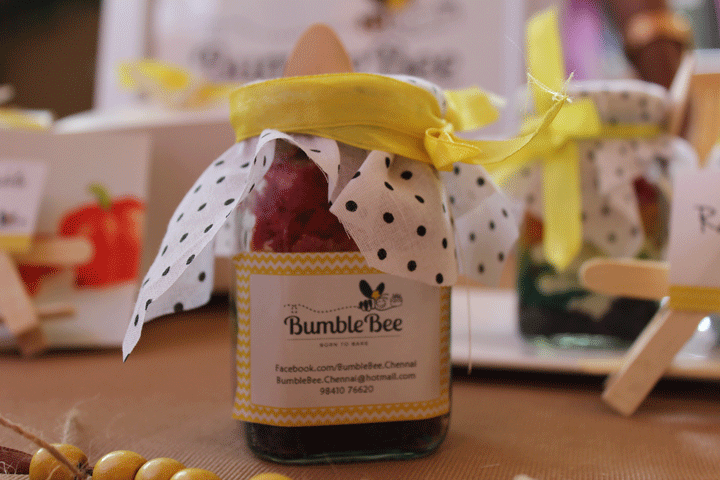 First off, you'll fall in love with the branding. Cute little bees flying around on tiny jars with strings and jute- even if she were selling a plain jar, I might just buy it. Rainbow jar cakes, Choco- Fudge, Mixed Fruit preserves and her famous Hazelnut sugar. Buy a kilo of the sugar to eat there and take several home, is our thought for the day.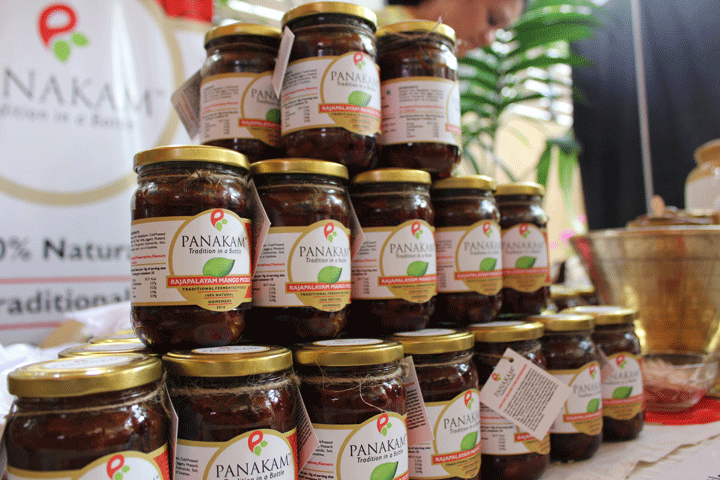 Panakam
Panakam, the pickle experts were there with pickles and vadams. Their tagline "Homemade and Family-made" will have you feeling all "aw". Their tangy, sweet-spicy pickles are your new friends. Jars were priced at Rs 175 for 350 gms. They're looking at launching in stores soon.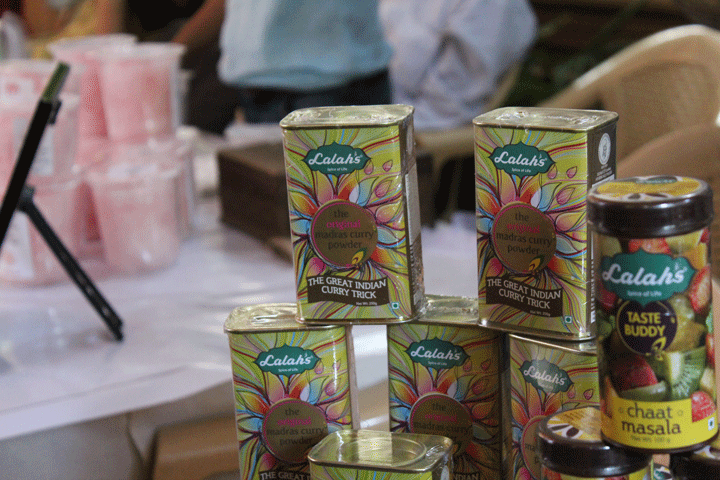 Lalah's, since 1920, famous for their Original Madras Curry Powder were there too. They had a range of powders and ready-to-cook masterpieces- Madras Omelette Curry, Sambar Special, were a few. The best thing about Lalah's is that their powders are individually packed, so the freshness holds good. Try their Original Madras Curry Powder and if you've missed the show, their available in Wait Rose, Amma Naana and Nuts N Spices.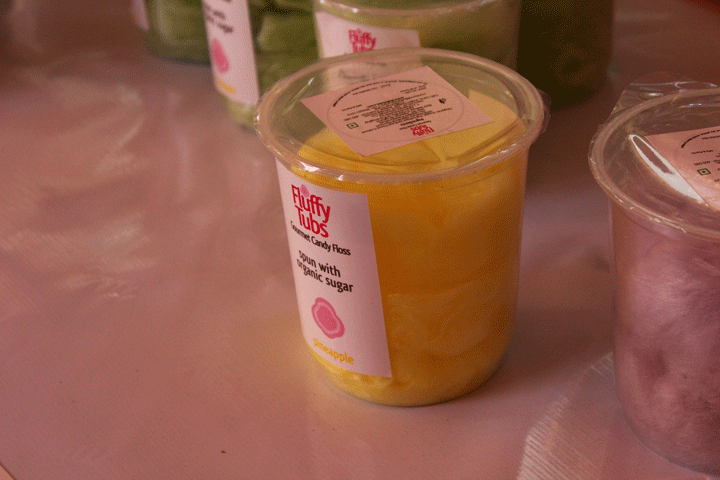 Fluffy Tubs, by Tharun Dharam, offered something off the beaten track. Yes, cotton candy, but the twist lies in the Organic Sugar and Natural Colour that goes into it. Blueberry, Pineapple and Bubblegum flavoured fluff in a tub. Go with the Bubblegum!
Namma Bhoomi
Namma Bhoomi is a movement that seeks to recycle and give back to the environment. In the food department they had healthy sweet and spicy spoons, that were, yes, edible- and tasty in that too.