You Can Now Spread Your Beer On Your Morning Toast
We've always heard that breakfast is the most important meal of the day. Well, that meal just got a lot more fun. What are we talking about? Innis & Gunn have made the impossible possible.
In honour of the grand opening of its second Scottish Beer Kitchen in Dundee, Scotland, the craft brewer launched Marm & Ale. They call it the world's first beer marmalade. Yes, you read that right. It's a beer spread for your toast. The hoppy-sweet spread combines oak-aged India Pale Ale with a traditional fruit preserve. If you'd rather drink your beer, the brewery has also crafted a marmalade-infused IPA to mark the occasion.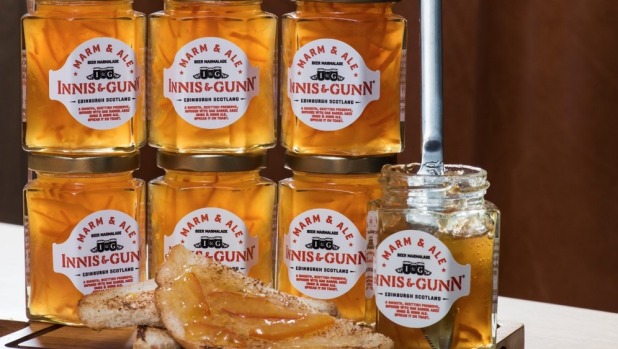 "We're proud to be setting up shop in such an innovative and vibrant city; we can't wait to share our passion for great beer with Dundonians," Dougal Sharp, the founder of Innis & Gunn, told Herald Scotland. "With a focus on pairing food and beer, we are educating diners about the nuances and complexities in beer that they otherwise might be unaware of."
Find yourself in Scotland? Make sure to visit the Beer Kitchen in Dundee where you can also enjoy a complete beer-inspired menu. The beer-lover in you is sure to fall head over heels.