Can't Decide Between A Shawarma And A Pizza, This Hidden Gem In Mumbai Has A Mouth-watering Solution
Mumbai is famous for its shawarmas and its pizzas too but bringing them together and creating a mouth-watering dish is a lesser known eateries in Mumbai – Shalimar. Set in Bhindi Bazaar locality, Shalimar Restaurant is right next to the famous Noor Mohammedi. Shalimar also has a separate snacks section which makes drool worthy pizzas and what not!
The Shawarma Pizza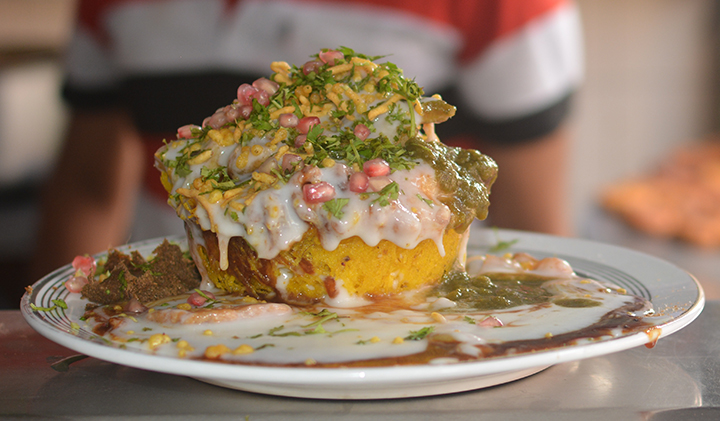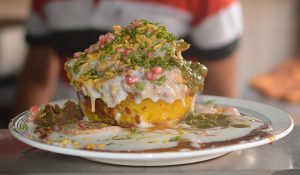 Shalimar is a place which is apt for people who have an appetite to chow down a feast. Start off with their basket chaat while you ask them to prepare your shawarma pizza. Basket Chaat is perfect to start off with as it's sweet, tangy, spicy all at the same time along with being a palette cleanser. An India amuse bouche if you will.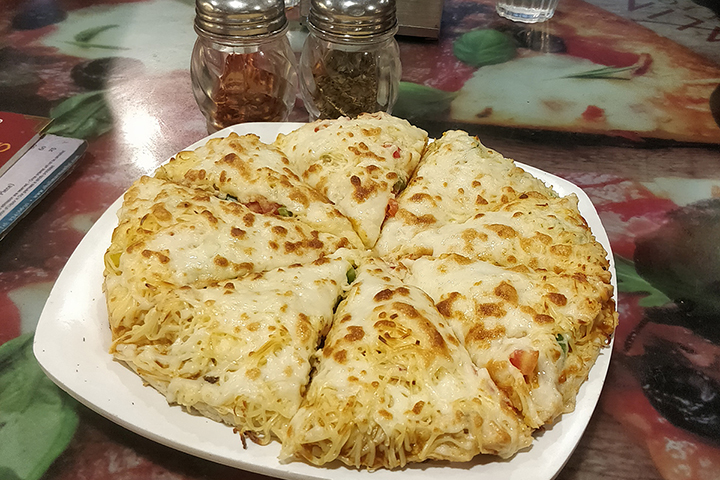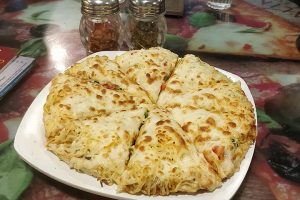 Now, once the shawarma pizza is on the table, don't wait, dive right in because we assure you, you won't be able to stop yourselves anyway. Made with succulent, creamy chunks of chicken that covers the whole pizza and topped with a generous helping of mozzarella, this is one delicacy you'll surely keep coming back for.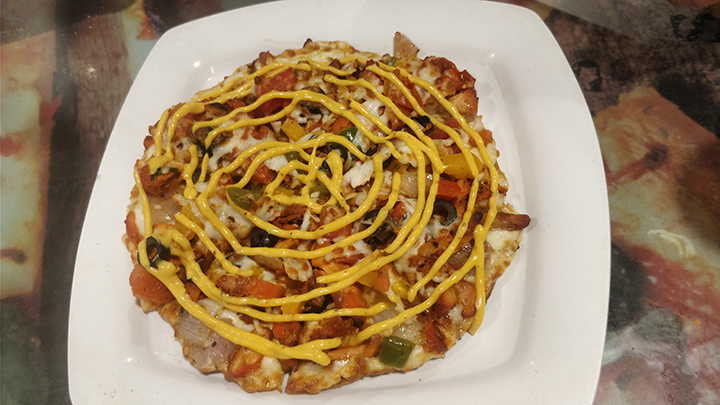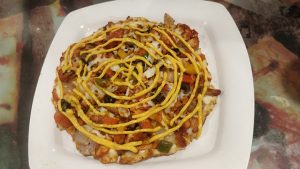 Even though satiated with the shawarma pizza, we dared our appetite to go for more and we tried their thin crust, Mozzarella Chicken Tikka Pizza. The tikka pieces were again quite generous and the pizza was doused with a helping of a flavourful mayonnaise. We loved the use of bell peppers, olives and jalapenos too that lent its own juiciness and flavours to the pizza.
No matter how full you are, never, ever leave Shalimar without sipping on their special Falooda. It feels absolutely heavenly especially on a hot and humid evening in Mumbai. Filled with their special sherbet, chunks of silken kulfi and sabza, it's the ultimate finish to a delightful feast.
Location: Vazir Building, Shalimar Corner, Bhendi Bazaar, Near Mandvi PO, Mumbai