Catch Up With your Friends At This New South East Asian Canteen In Chennai
Drive along Khader Nawaz Khan Road and you can't miss the bright lights that direct you to the newest restaurant along the street. Go up a flight of stairs and you're faced with a familiar space, but with a touch of something different. This is Nasi And Mee, Chennai's newest Pan-Asian restaurant. The decor isn't overly Pan-Asian and honestly speaking, other than for the mural of a man eating noodles on one wall, it is a regular restaurant with a twist. There are some tables with chairs and other with benches, giving you the chance to sit and enjoy your meal how you please. It's a combination of elements that makes Nasi And Mee a restaurant you want to spend time in.
"We opened Nasi and Mee in Bangalore about 18 months ago," Ravindran Nahappan, owner of the restaurant told us, "I decided to try what we call our 'comfort food' and bring it here." Ravi lives in Singapore and wanted to give India a chance to enjoy food that he does. And this past weekend, the Bangalore outlet won an EazyDiner Food Award for Best Pan-Asian Restaurant, which is a sign of good things to come. Based out of Singapore, Ravi has been in the food business for about seven years now and caters to the Horeca markets – hotels, restaurants and cafes.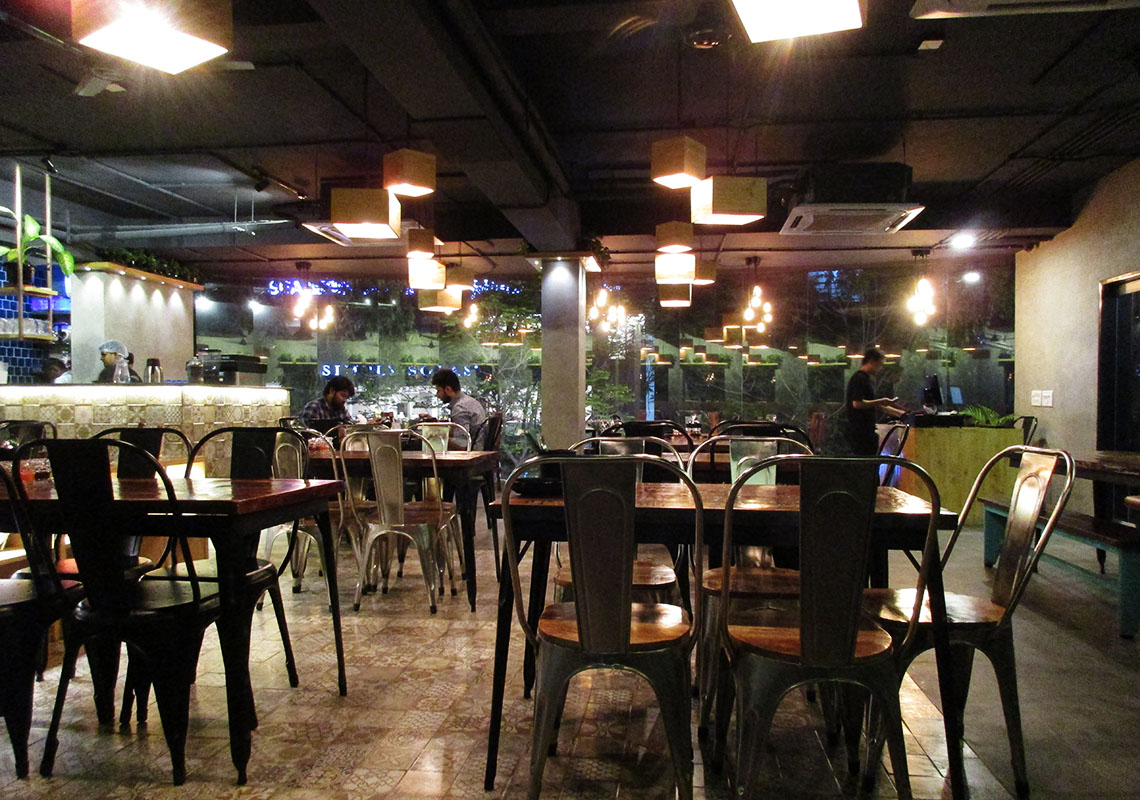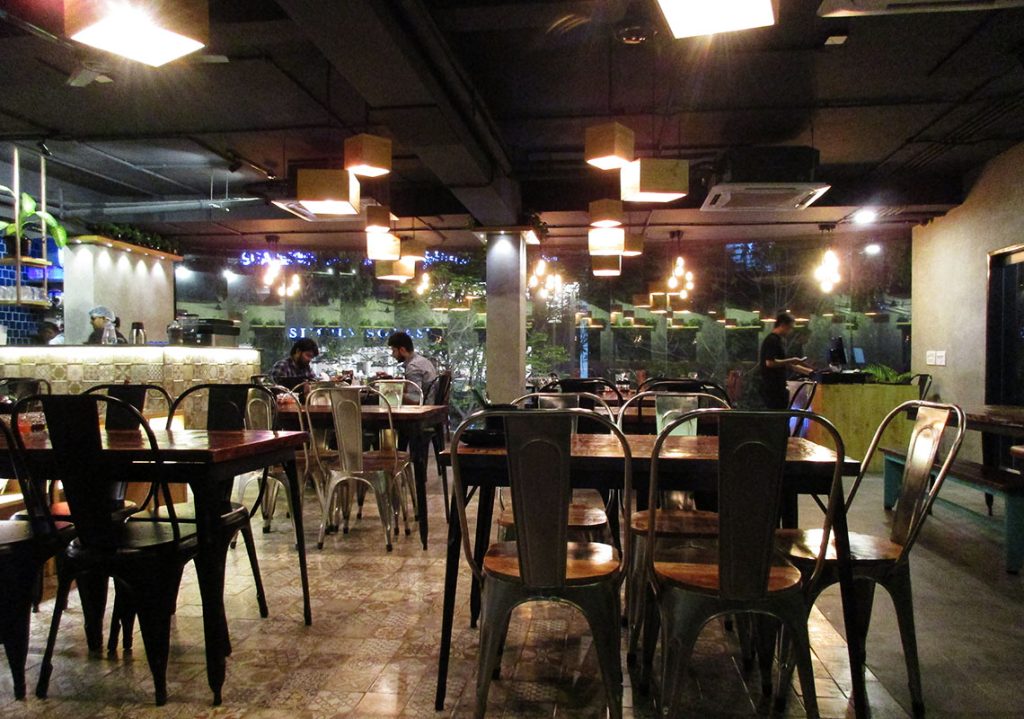 The menu if eclectic, with a combination of Singaporean, Malaysian, Thai and Indonesian food. As the menu will tell you, the name "Nasi And Mee" translates to "rice and noodles" in Bahasa (spoken in Indonesia). They have a regular menu and a chef's special that is filled with delicious creations that are both familiar and popular. And of course, an important question we had was about the infamous Chicken Rice from Singapore.
While it's not on the menu, Ravi explained to us why. "We know we can do it, but our biggest challenge is actually plating. The guys have been giving a lot of feedback saying that they're finding it very difficult with certain dishes that have so many sections. it's something we take for granted in Singapore and Malaysia because the chicken rice guy, he sells one thing. Whereas here we've got laksa and we've got grills and everything together," he said, "but we're trying to debate how to do it. Whether as a special only on Sundays and we don't know whether to serve it steamed or roasted, no skin, no bone, etc. It's a much more complex dish than you think and to get a good chicken rice is hard."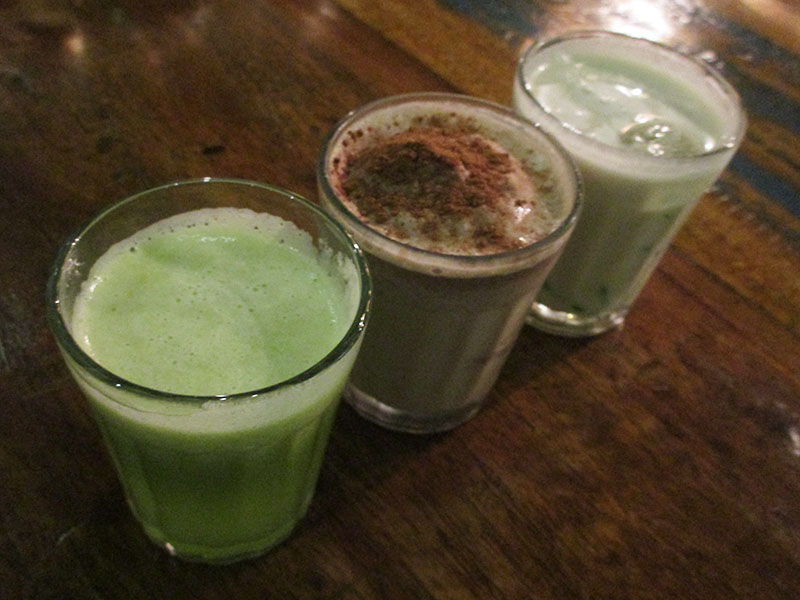 We started off with small taster glasses of Green Juice (Apple, Cucumber, Celery, Broccoli and Ginger), Ice Blended Milo (which is Malay treat) and a Chendol drink. As well as a Chicken Winter Melon Soup.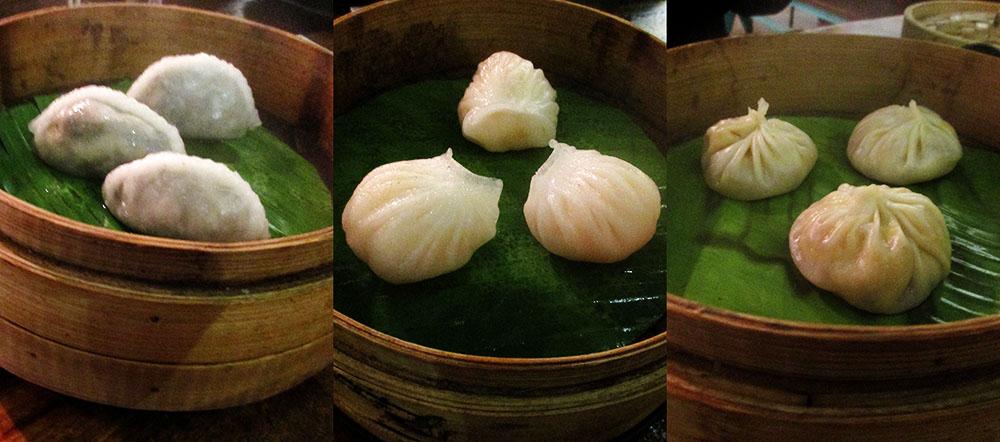 Then, of course we had the Dim Sum, three different kinds. There was the Mushroom and Waterchestnut (perfect for vegetarians) made with button mushrooms and crunchy water chestnuts and steamed. Also the Prawn Har Gow which is a traditional shrimp dumpling that is made by all of the best dim sum chefs. And finally the Xiao Long Bao, made with crab, is a soup dumpling.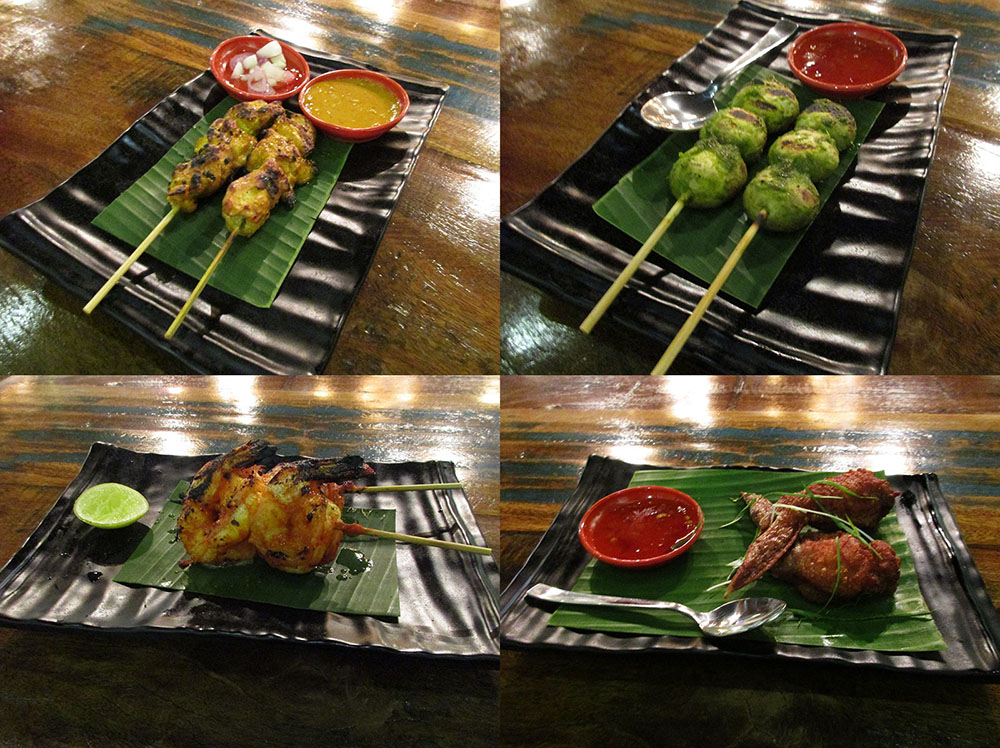 Onto the Asian Grills section of the menu, there was the traditional Malaysian Chicken Satay with Peanut Sauce. We also had the Cilantro Hoisin Mushroom, made with button mushrooms and skewered. If you've eaten Indonesian food, then you know of the Sambal Prawns, which is marinated in a fiery lemon grass and spicy chilli pepper sauce. And an absolute must try is the Chatuchak Chicken Wings, which believe it or not is a Thai-styled stuffed chicken wings!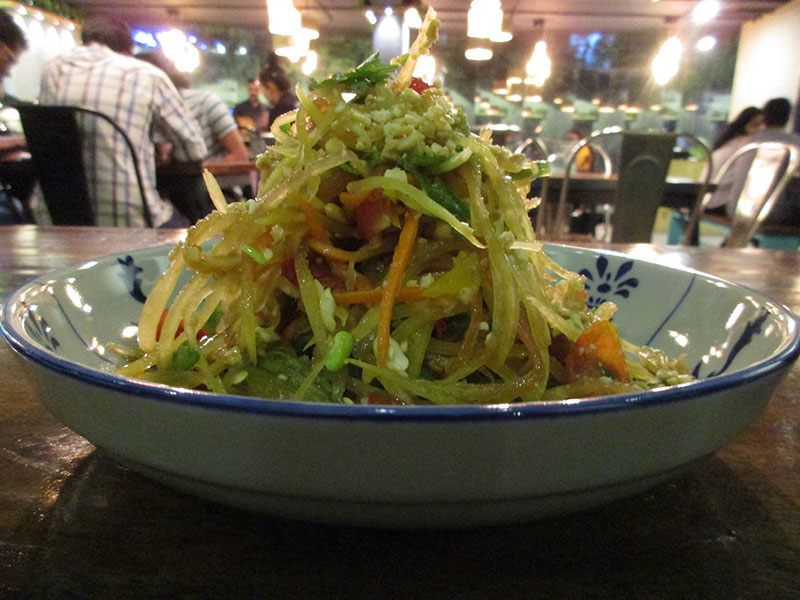 There was also a delicious Papaya Salad, which tastes as good as it looks.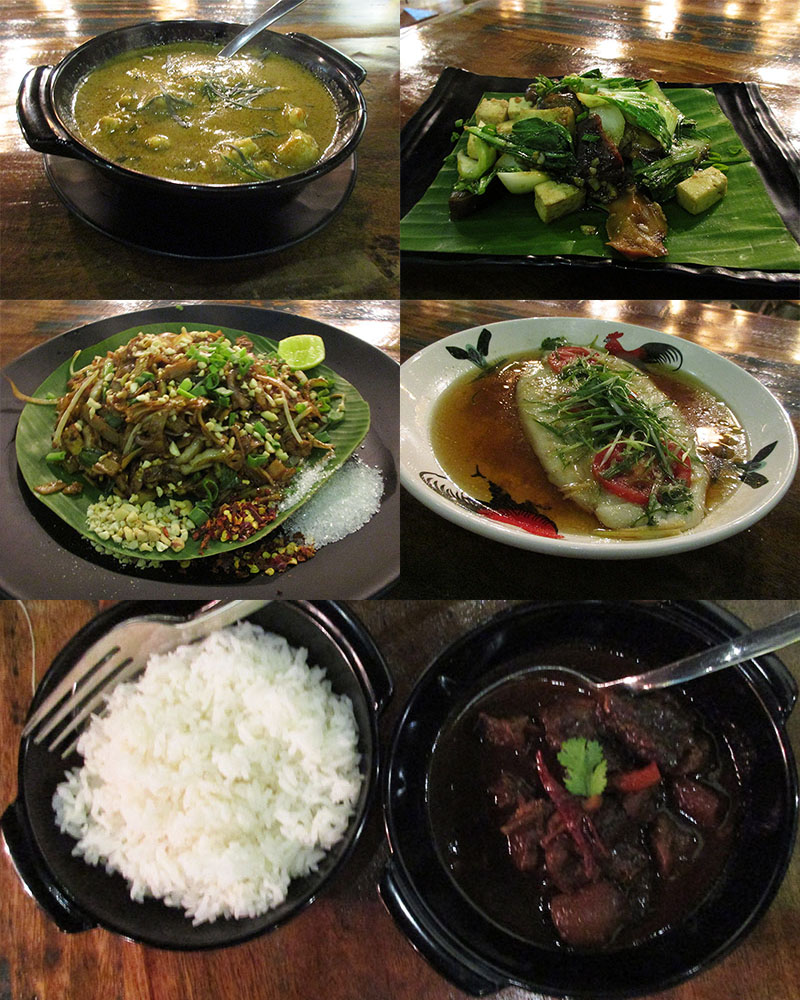 Then came the main course. We had the Prawn Laksa Curry, which can be eaten just like that or with rice if you prefer. We also had the Bak Choy, Tofu and Shiitake Stir Fry, which is again, a dish that can be eaten alone or with Jasmine rice. Of course, there was a Pad Thai, but a vegetarian version to try something new and different. Then the Steamed Fish, Cantonese Style which is made with a Sea Bass that was sourced from the Andhra waters. And of course, we also had a Chicken Rendang with a side of Jasmine Rice.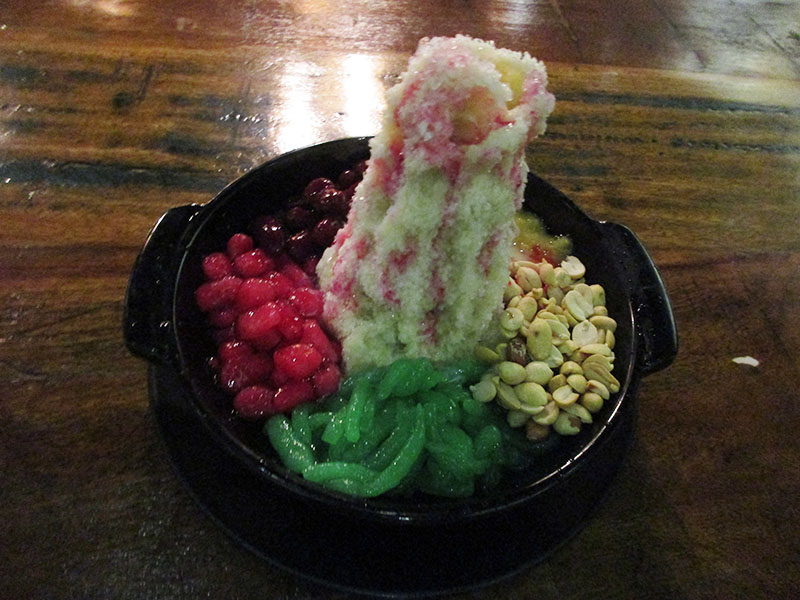 Ending the meal with a serving of Ais Kacang is the way to do it. Created out of shaved ice and served in a bowl with red beans, cream corn, water chestnuts and sweet syrup with delicious toppings. It really doesn't get better than this.
Nasi And Mee is located on Khader Nawaz Khan Road at 18/24, Yafa Tower, 1st Floor, Below Belgium Consulate. And you can contact them at 044 48548222 to make a reservation.