Monkeying Around Gets A Stamp Of Approval At Mumbai's Monkey Bar
Last weekend we paid tribute to our primate ancestors and went to hang at Bandra's newest pub, Monkey Bar. While this gastro pub, nestled in a quiet lane off Linking road in Bandra, did not have monkey bars from us to hang from (although there is a ladder), its foosball table, music selection and quirky interiors made it the perfect place to hang out.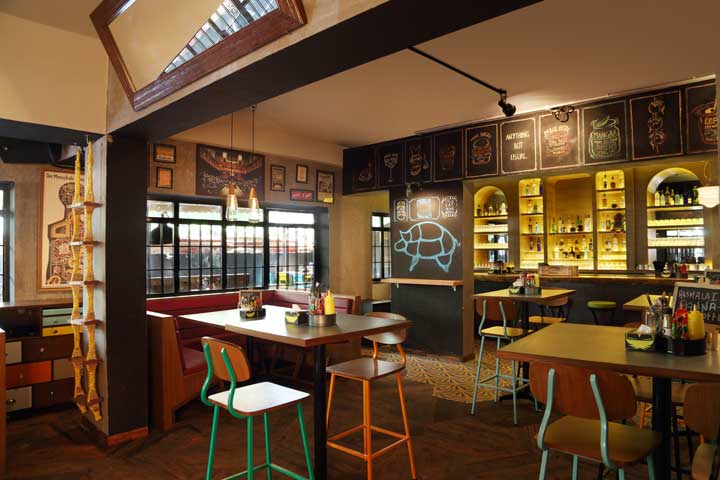 Reasons To Drink
We settled ourselves into a booth and studied that monkey mural one on wall. It appeared to be deep in thought. We then turned our attention to our table, which was furnished with coasters that gave us reasons to drink; "Reason to drink #37: You suck at everything, but you drink good." Taking its advice, we picked up the drinks menu and focused on what Monkey Bar is arguably most loved for; its Mobar specials that use Indian spices that you'd think would seem more at home in a biryani, but work brilliantly in these concoctions as well. Among these is the Mangaa, a mix of vodka, aam panna, mint, jeera and sweet lime, the Monkey Mule with vodka, all spice and coriander seeds and the cheekily named Shazia Imli with rum tamarind, chilli paste and salt.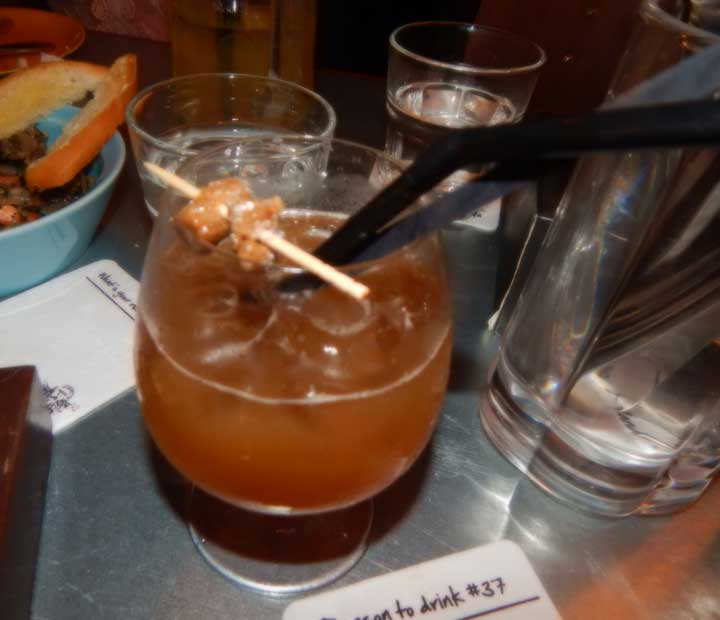 We called for the Mangaa, the Monkey Masala Soda (a blend of vodka, kafir lime and house masala), the Shazia Imli and a drink which we firmly believe was concocted by the devil; the Saat Raasta. This massive drink had jagermeister, absinthe, vodka, rum, gin – pause for a breath – tequila, beer, triple sec, ginger juice and coriander. While the Saat Raasta was a heady combination, our favourite was the Maanga which, quite simply, tasted like Mumbai in a glass. A close second was the Shazia Imli which was sweet with a dash of spice from the chili paste. Coming in third was the Monkey Masala soda which tasted like a grown up version of Mumbai's beloved nimbu pani.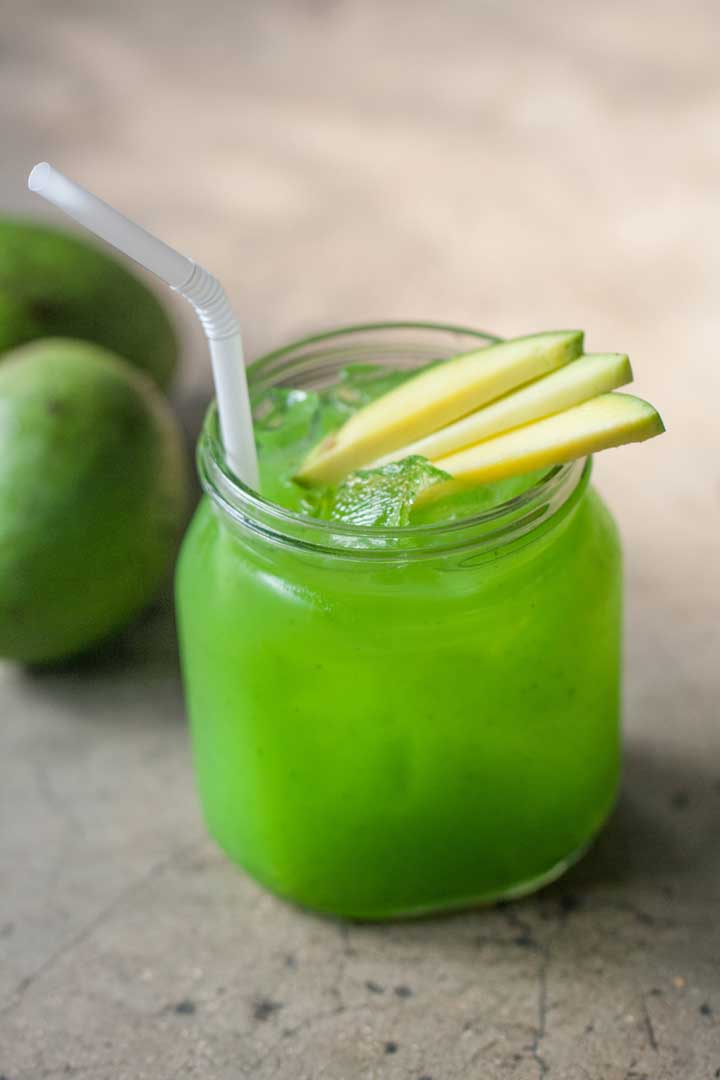 As we happily sipped on our drinks, and listened to Coldplay classics, we realised the room around us was starting to get little bit furry – no sorry, fuzzy. Perhaps it was time to put down the drinks menu and pick up the food one. In Bangalore and Delhi, Monkey bar was lauded for a menu created by Chef Manu Chandra that had an innovate spin on Indian classics, and this menu was no different. We worked our way through Indian inspired dishes, as well as some of Monkey Bar's signature dishes. Allow us to take you on a journey though some of our favourite parts of the meal:
Adhunik Pani Puri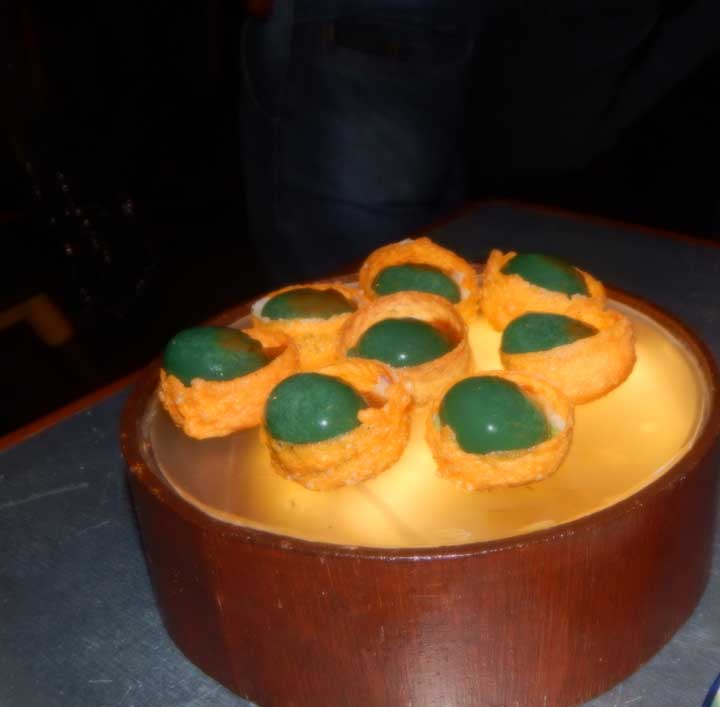 This beatifully plated pani puri is a sophisticated spin off from what you're likely to find on Juhu beach stalls – potatoes and chutney are stuffed in a crisp puri that will have you reminiscing the days when you'd eat pani puri at a roadside vendor without a care in the world.
Goan Chorizo Pao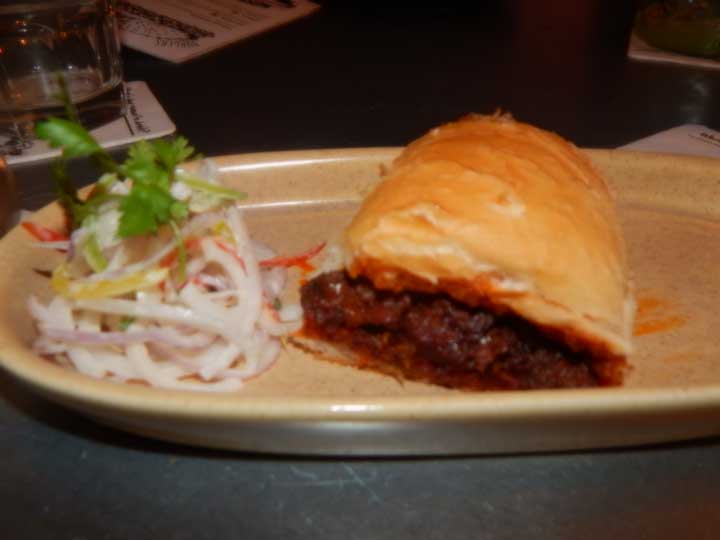 Here's another inspired dish from street stalls; carnivores will delight in the fact that the vada from the vada pav has been replaced with a delicious, spicy Goan sausage filling.
Butterfly Chicken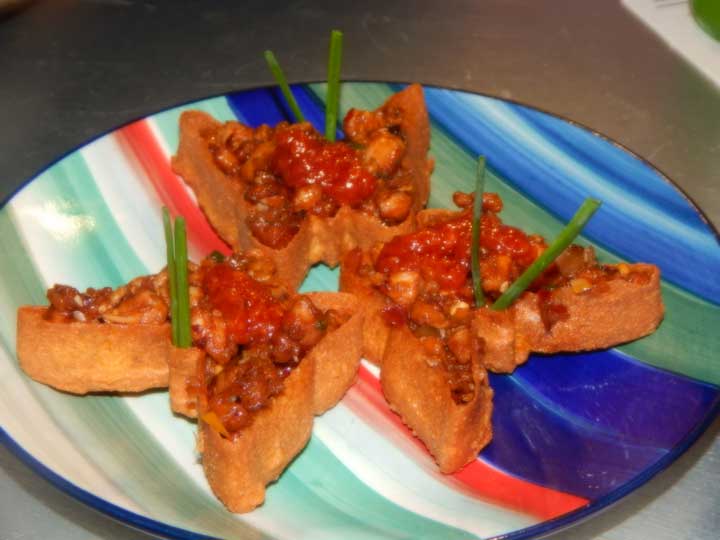 This dish is one of Monkey Bar's signatures, and looking at this oh so prettily plated dish you'd understand why. Did it taste as good as it looks? You bet – because with saucy honey chicken stuffed in crispy shells, there's nothing not to like!
Lamb Burger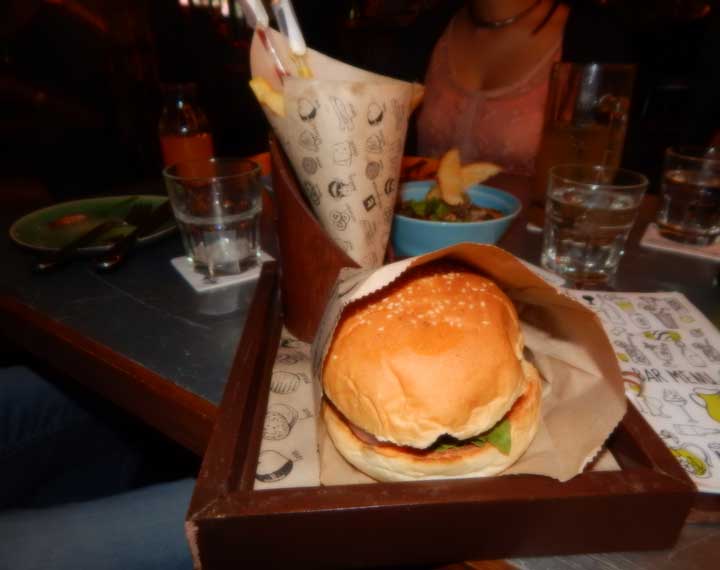 This is the answer to all your cheesy fantasies; blue cheese and grilled apples envelope a moist lamb patty to give your taste buds the ultimate cheesy treat!
Rasmalai Panna Cotta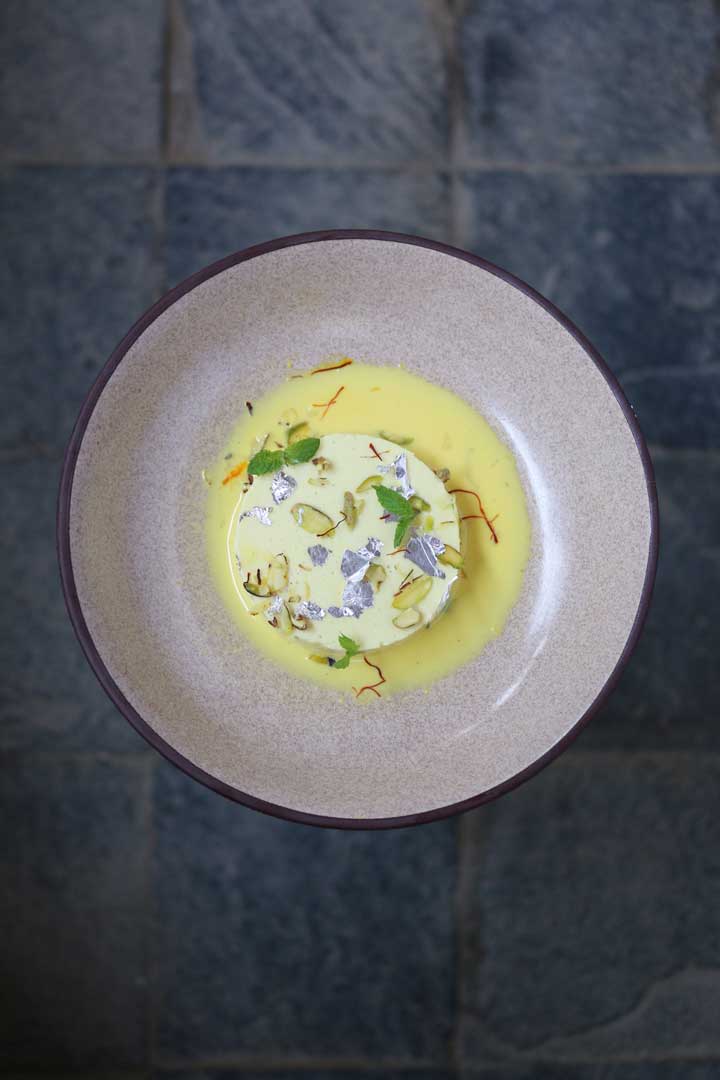 One of India's favourite desserts met the panna cotta, and they decided to get hitched. We thought it was the perfect union; the indulgent creamy rasmalai melded beautifully with the melt in the mouth texture of the panna cotta. The fact that the dish was sprinkled with slivers of silver was an added bonus.
Chocolate Pot De Crème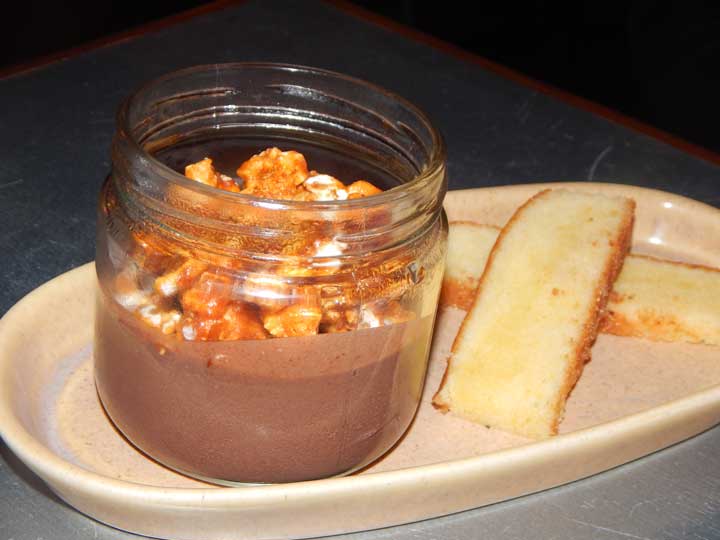 Maybe we're bias because we have an intense relationship with chocolate, but this dish was the crown jewel of our meal. Crunchy caramel popcorn topped a pot of silky, indulgent chocolate, which was accompanied with a slice of lemon cake that perfectly balanced out the sweetness. We were transported to a sweet tooth's nirvana.
If our rhapsodising has convinced you that you need to pay a visit to Bandra then grab your wallets and go. Be warned though; Monkey Bar has already become immensely popular with Mumbai's pubbing crowd, so be prepared to take a page out of your ancestors' books and get into a monkey fight about space. Or, share a booth and a Saat Raasta with some strangers and walk away with new friends. We have evolved, after all.
What we Had:
Mangaa
Monkey Masala Soda
Saat Raasta
Shazia Imli
Adhunik Pan Puri
Goan Chorizo Pao
Butterfly Chicken
Lamb Burger
Rasmalai Panna Cotta
Chocolate Pot De Crème