Celebrate HallOktoberfest At Arbor With An Awesome Unlimited Deal
Bangalore, throw out your weekend plan, because Saturday night just opened up! Just in case you were wondering, HallOktoberfest combines two of our favorite events, Halloween and Oktoberfest! Hosted at Arbor Brewing Company (home to Bangalore's sporting pride BFC, not RCB) and organised by KAOS Entertainment, this HallOktoberfest looks to be a smashing affair!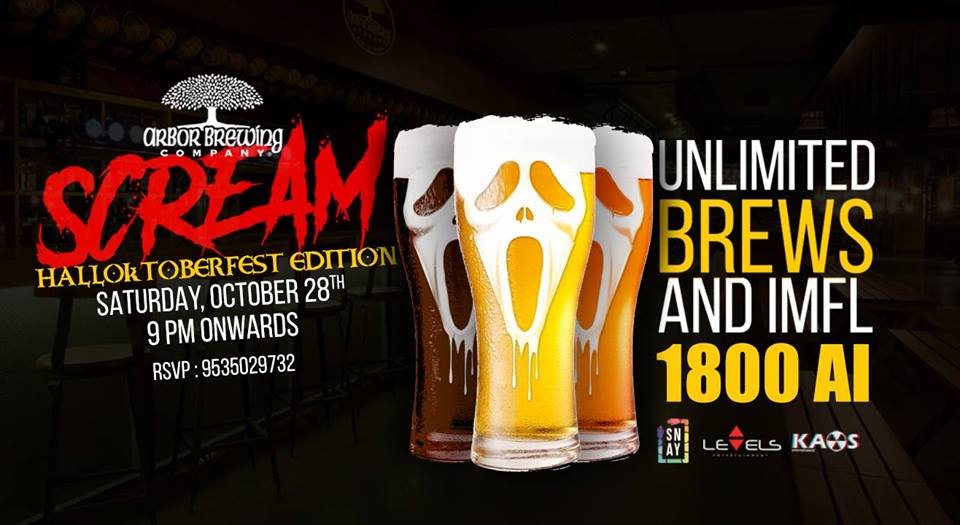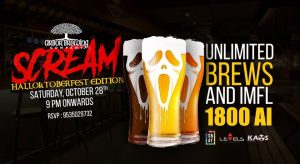 So dress up and impress with your costumes while guzzling down unlimited brewed beer, gin, whiskey, vodka, rum and cocktails for only Rs. 1,800 all inclusive! The only catch? You've got to RVSP to this event, pay at the door, and enjoy a night of festivities.
Not to forget, ABC has a brilliant Oktoberfest menu that would be foolhardy to miss. Pair your drinks with pretzels, bratwurst, and potato pancakes to ensure that you get the whole German experience! This Saturday, ABC is the place you want to be!
Date: 28th October 2017
Time: 9 pm onwards
Place: Arbor Brewing Company
To RVSP: click here