Celebrate New Years' with a 5 course meal from Basil
Basil is singing a merry tune this New Year!
They've laid out the perfect five course meal for you to ring in the New Year with a happy belly at Basil!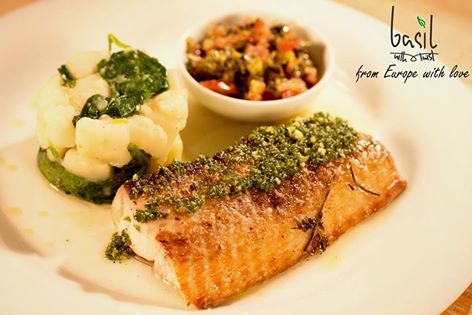 Their 5 courses include Non alcoholic beer/Ice tea/Other drink, choice of Veg potage or Russian chicken soup, choice of Melting sensation/Fish fingers with sauces, main course (2 options for both – veg & non veg) and Divine brownie fudge to top it off! Now that's what we call Merry!
The Veg option will cost you Rs 699 and Non-veg Rs 849 (plus taxes). Book your table now by calling 4261 3613. This menu is available till 2nd Jan 2015!
Head here to find our review of Basil with a twist.