These Celebrity Portraits Made With Pie Are As Appetizing As They Are Flawless
Food art is always a delight to look at. For the eyes as well as for the palate. The beauty of one form of art being used to create another form of art is uber appealing. Especially if the results are as gorgeous as Jessica Clark-Bojin's pie portraits.
The food and art enthusiast translated her love for both into creating edible pieces of art, that is, portraits of popular people made using pie, which she calls "pietraits". Jessica shares her food creations on her Instagram account @ThePieous. Last month she created a whole range of decorated pies under the banner of "12 Days of Crustmas".

This year, the artist is starting off by commemorating National Pie Day. Bojin is all set to create portraits of celebrities. They are the first in a 12-month mission for the baking artist "to take 'pie art' to places its never been before", reports Food & Wine.
What's Next?
The upcoming series will feature edible portraits of people like David Bowie, Eleven from Stranger Things, and Oprah among many others. "I wanted to start the year off with something really fun and interactive that would put a smile on peoples faces," she said, adding "celeb pies are always my top request so I figured that would be a good place to start."
So how does she do it? While the pie creations look super intricate (and they are), apparently they can easily be created at home. The key is speed. Bojin makes sure the process is smooth and sans any bumps. Before setting out to create the pieces, she draws everything out on a computer; and then prints and cuts out all of her stenciled pieces using cardstock and acetate.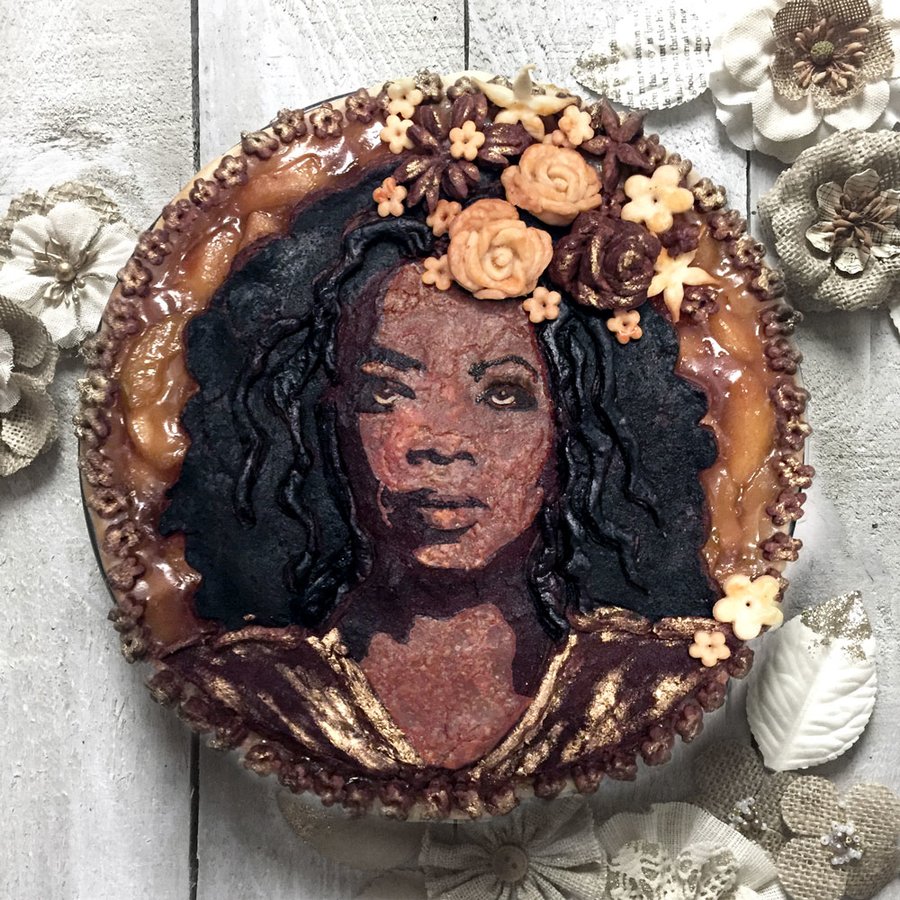 Image Source
"I would say to anyone who wants to try their hand at pie portraits to make sure they have all their tools ready to go and their dough pre-rolled out and chilling in the fridge," Bojin told Food & Wine. "Then you can work quickly and keep your pastry nice and light tasting out the other side."