Chef Ranveer Brar Collaborates With FunFoods To Come Up With 50 Recipes Using FunFoods Mayonnaise
Celebrity chef Ranveer Brar has collaborated with FunFoods Mayonnaise to create a range of recipes using the mayonnaise that home chefs can try. These recipes will be released on the FunFoods by Dr Oetker YouTube channel as well as on television.
About FunFoods by Dr Oetker
Dr Oetker is a German brand that deals in food, beer, wines shipping and banking. In 2007, Dr Oetker entered India and acquired the Delhi based FunFoods in 2008. FunFoods has been in the Indian market since 1983, with products like mayonnaise, Italian sauces, sandwiches, spreads and peanut butter.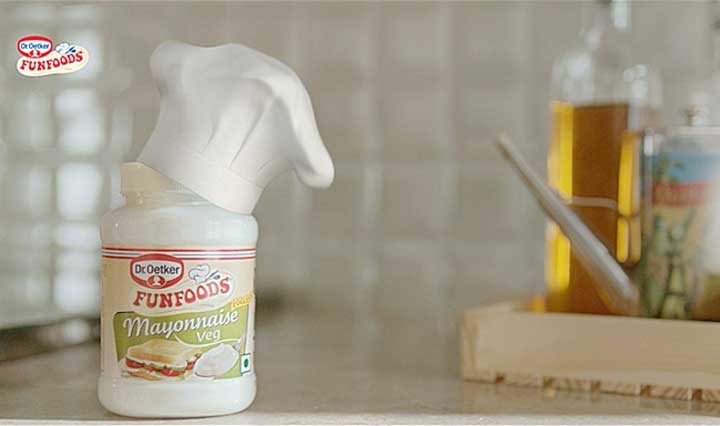 FunFoods by Dr Oetker products are used by brands like Pizza Hut, KFC, Dunkin Donuts, Krispy Kreme and Costa Coffee in India.
Magic Recipes From Ranveer Brar
Chef Ranveer Brar, working with the brand's Food Mein Daalo Magic' philosophy has created 50 recipes using FunFoods Mayonnaise to make home cooking quicker, easier and more exiting. Each recipe falls under a specific category; there's 'Desi Fun', in which Chef Brar creates fusion dishes using European mayonnaise and Indian flavours, 'Quick Fix', which features quick recipes, 'Kids Special', for children who are always asking for new treats, 'Chef's Special', in which Brar discusses his personal favourite mayonnaise based recipes and 'Exotic' that brings global dishes to your home kitchen.
Speaking on the release of FunFoods Magic Recipes, Mr. Oliver Mirza, Managing Director & CEO, Dr. Oetker India, said, "Our brand is the pioneer in bringing western sauces to the Indian food table and by virtue of its innovative lineage offers western flavours to consumers. As the market leader in western sauces & spreads, we have taken it as a responsibility to educate consumers about mayonnaise and its versatility. We are excited to associate with Masterchef Ranveer Brar, who has come on board on this exciting journey and created Magic Recipes using FunFoods Mayonnaise. With his distinctive culinary style complimented by the expertise of FunFoods, we are confident of adding magic to every day menu."
Meanwhile, Chef Brar commented "I am very excited to partner with FunFoods by Dr. Oetker, the experts in western Sauces & Spreads in India. The brand truly understands the Indian consumers' palate which clearly reflects in the large variety of western sauces and spreads they offer. With my experience of working in western world with mayonnaise, I found that there is much more scope of use of mayonnaise in day to day life. In an effort to impart my learnings to the Indian consumers, I have curated fifty exclusive Magic Recipes using FunFoods Mayonnaise range. These recipes will introduce consumers to the versatility of mayo and how it can add magic to daily menu and make it exciting."
Want some more recipes? Follow the brand's YouTube channel and Facebook page.