Chennai-Based Wangs Kitchen Introduces 'My Box' With Delicious Combos
Just when you thought you couldn't enjoy Chinese food in a totally new and fun way, Wangs Kitchen goes and introduces something exciting. The Chennai-based Chinese restaurant has introduced "My Box", which is designed like a take-out box with Chinese food filled to the brim.
Whether you're choosing vegetarian or non-vegetarian combos, you can get it in the My Box all through the week. Plus, the combos change each day and it will be different from the day before. Customers also can choose between rice or noodles dishes paired with delicious sides.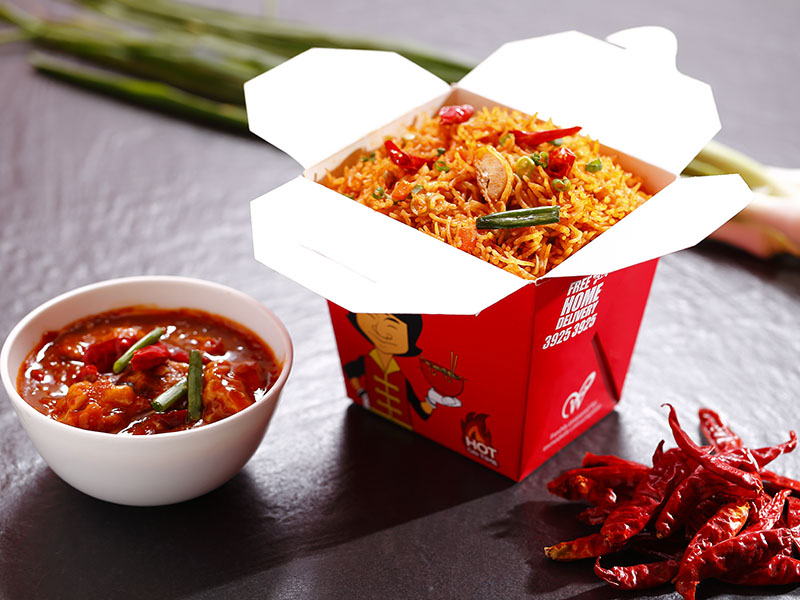 The menu features various combinations of Chinese food from Monday to Friday. On the vegetarian combos include Szechwan Rice with Singapore Chilly Gobi, Chilly Garlic Noodles with Potato Chilly Sauce. Non-vegetarian lovers can get the combos like Wangs Special Fried Rice with Chicken Peking style or Singapore Noodles with Chicken Manchurian Sauce and so many more.
The price of the vegetarian combo is Rs. 159 and the non-vegetarian combo is Rs. 179. You can also order beverages and starters along with these combos.