Chennai, Head Over to Mother Cluckers Cafe In Nungambakkam For A Clucking Good Time
Folks in Bangalore are familiar with Holy Cow Hospitality and their three main brands – Plan B, Mother Cluckers Bar and Siam Trading Co. Thai Bar + Kitchen. But in the last three years, Chennai has come to know of the magic that Holy Cow delivers. When Plan B was opened in the city back in 2015, it became the hottest spot in the city. Even with the restrictions that stags weren't allowed into the bar, it still became a popular place to hang out. Plan B has made a name for itself in the city (and is a personal favourite of the writer), but Holy Cow isn't done. They've just brought to the city of Chennai the infamous Mother Cluckers. Except, as with Chennai, it's a cafe no a bar.
Thashvin Muckatira and Sundeep Nayak are just getting started in Chennai, so you can be sure to find a lot more exciting things from them. Forgoing the bar with great drinks and cocktails, the Mother Cluckers Cafe in Chennai has milkshakes and mocktails that are perfect to battle the summer that we're about to experience. Located on Khader Nawaz Khan Road, which is one of the most popular areas in the city, Mother Cluckers Cafe is perfect for just about anyone and everyone. The food ranges from burgers to pizzas and delicious seafood offerings and like we mentioned, milkshakes and mocktails, which is automatically a combination that you can't go wrong with.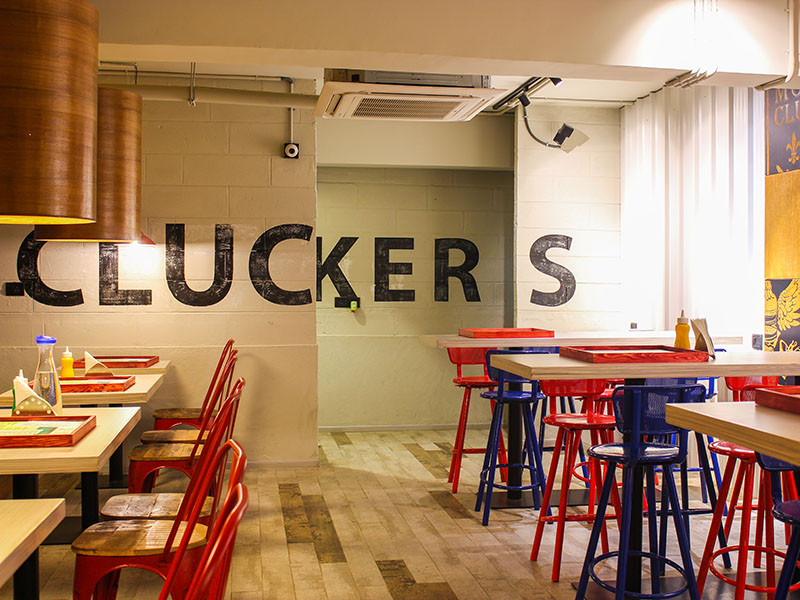 We stopped by last week, once the menu had been revamped to meet with Thashvin Muckatira and Tina Chengappa to take a look at the cafe and try the food that Bengaluru is raving about. But it's not just the food that caught our eye, the decor, the furniture and the ambience give you the feeling of being in a very relaxed environment with your friends as you knock back milkshakes and chow down on well cooked and prepared burgers. It's the kind of hang out place that Chennai needed, a hang out spot that isn't exclusively a coffee shop or a bar. Beyond that, the menu encourages you to explore beyond what you're comfortable with.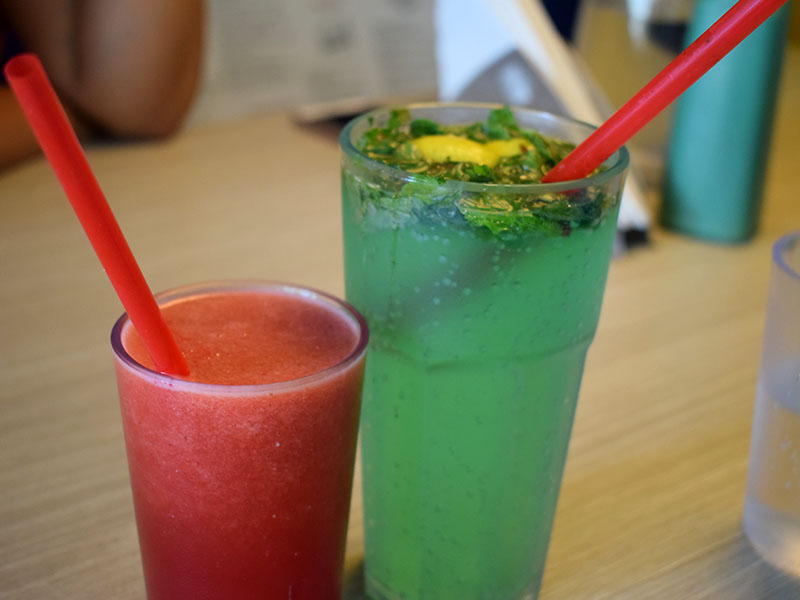 We started off with a Fresh Watermelon Juice and a Virgin Mojito, both present the perfect balance of cold and refreshing elements that everyone in Chennai could do with right now. The green of the mojito just adds to the feeling of drinking something exotic, but it tastes just as good as it would if there was alcohol involved.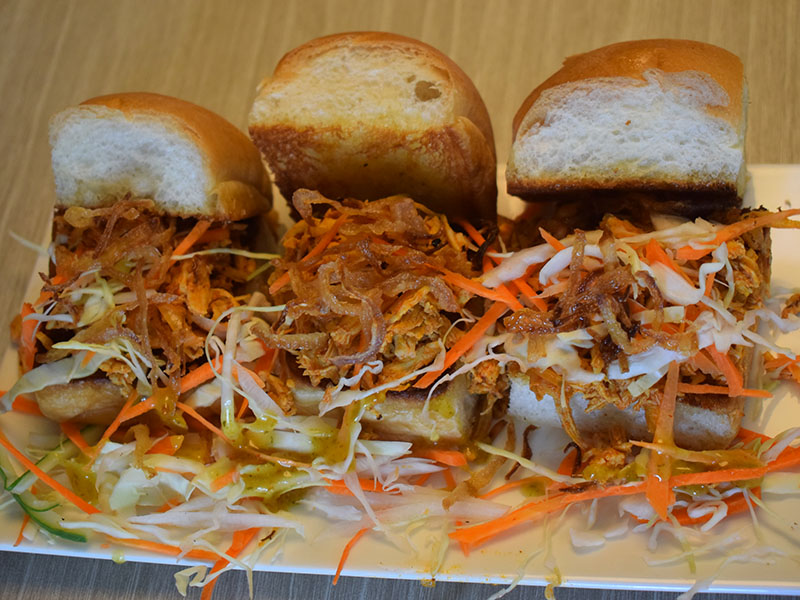 Then came the Pulled Chicken Tikka On Pav, which is a treat to just look at. Thashvin told us that he doesn't like the concept of fusion food, and that's precisely what this is not. In fact, it's like a chicken slider isn't of it being a Western-American fusion of food. Stuffed with pulled chicken, it's loaded with caramelised onion and served three per plate. If you're hungry enough, you could really eat it all.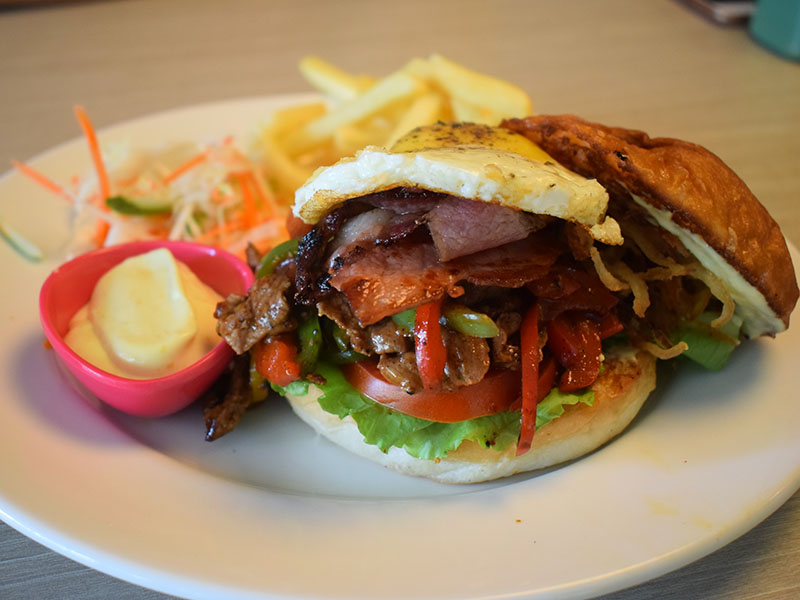 You can't go to a cafe that serves burgers and not try something that sounds as delicious as the Philly Cheese Burger! It's a grilled beef burger, with onions, peppers and topped with cheese. Of course, we got our burger with loads of bacon and a fried egg on top, because how can you have a burger without all these elements? One word: delicious.
We also decided to try a Hot Lamb pizza, which as you can expect is not something that is made in every pizza place you'd visit. It's the perfect size to share with another friend and topped with minced spicy lamb, with onions and garlic. Talk about a different kind of yum!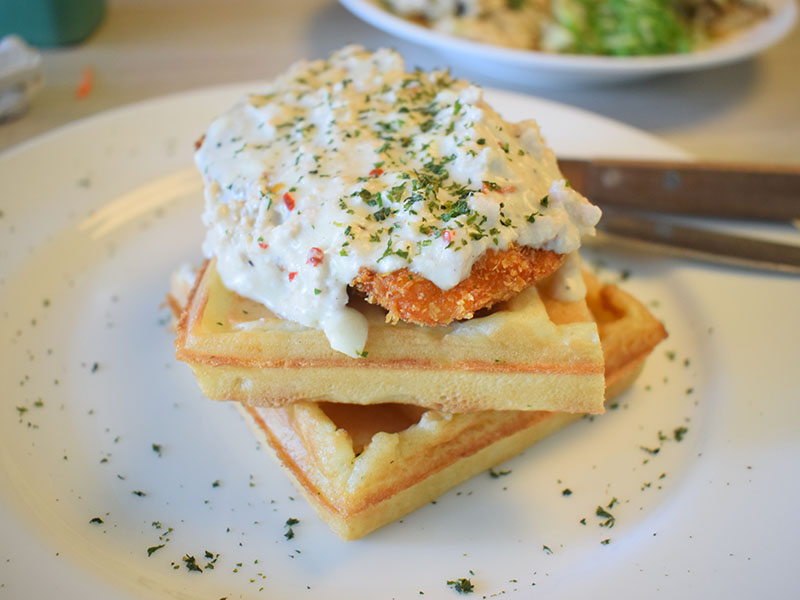 Forget the fusion food, Thashvin has added a whole lot of dishes to the menu that you probably wouldn't even think of in any other situation. Waffles and Ramen! They serve all-day breakfast, which sounds delicious and something that everybody needs to try at least once in their lives. But instead of loading ourselves with more food, we settled for the Fried Chicken Waffles and our dreams were complete. You get two waffles, topped with a nicely fried piece of chicken and then covered in the most amazing sauce. So amazing that we might keep going back just for that sauce. But they also have other options like Mushroom and Spinach as well as Pulled Pork for toppings in the savoury section.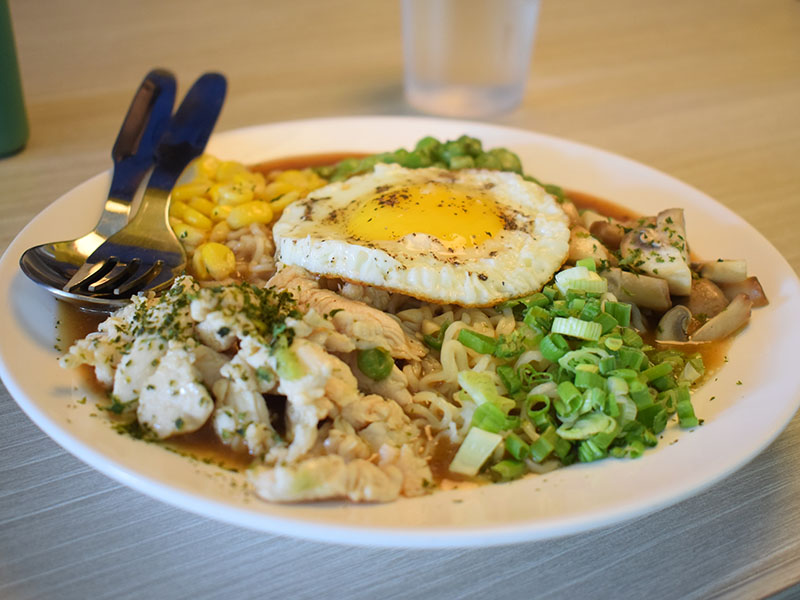 Now for the Ramen. If you haven't eaten Ramen the right away (like this food loving writer), then you're going to be stunned by just how beautiful the helping looks and not want to disturb it even a little. But you have to, because that is the whole point of this experience! We had the Spicy Chicken Ramen, which is one of three options on the menu. And let me tell you, we did not do it justice. That bowl of Ramen is still in our dreams.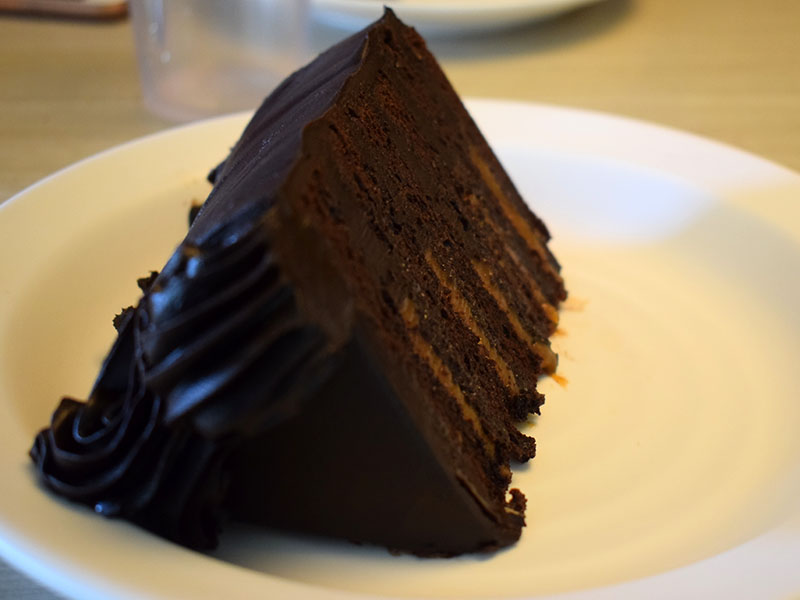 And finally, to end the delicious meal, there was cake. Mother Cluckers Cafe does not make their own desserts, however, in Chennai they serve you great desserts made by Fresh Baked Goodness. In the coming weeks, there will be a lot on display that you might not know what to choose, but after lunch, we enjoyed the six layered Chocolate Salted Caramel Cake, where each layer of the cake is separated by a layer of salted caramel. Need we say more?
Mother Cluckers Cafe is open every day from 12pm onwards at No 11, Khader Nawaz Khan Road, Nungambakkam.