#ChennaiRoundUp: Great Food Events You Can't Miss Out On In The City This Weekend
The great thing about food events is that it's all you can eat extravaganza. Whether it's a workshop where you get to learn how to make something specific or a food festival, there's a different kind of experience for everyone involved. It's about spending those few hours with your friends or meeting new people and enjoying something new. On a regular basis, there's a lot to do in Chennai in a week, but this weekend is filled with a variety of events that you can participate in.
Baking workshops, a workshop to help you understand the best way to make delicious desserts in five minutes or less, a farmer's market that is in their 6th edition, and of course food festivals from India and beyond. It is, simply put, a culinary journey for your senses. And this is where it begins.
The Five Minute Affair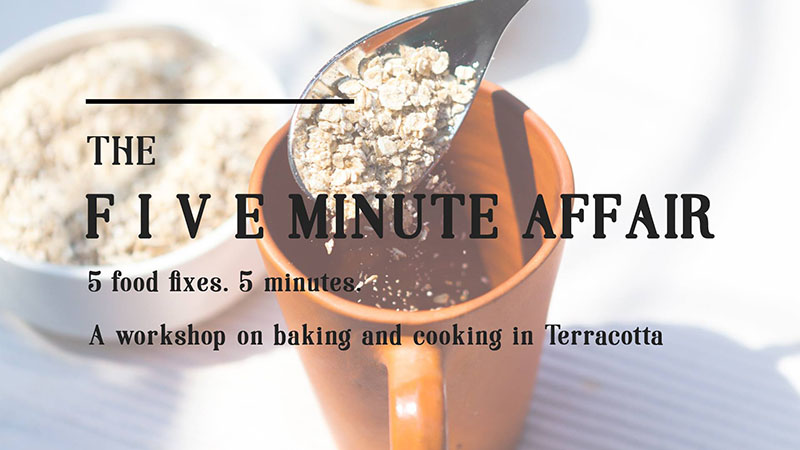 The Brew Room & The Postbox are back for another collaboration, this time they're bringing to Chennai a workshop on baking and cooking in terracotta. Easy and delicious treats can be made at the snap of your fingers and you can enjoy this at the workshop.
Date: Sunday, March 19th | Cost: Rs. 850 | Venue: The Brew Room
Bread Making Workshop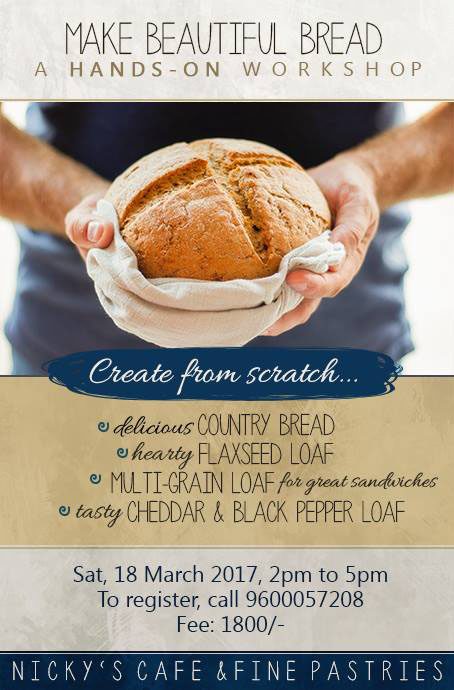 Every week, Nicky's Cafe & Fine Pastries hosts a workshop where you can learn how to make bread, desserts, and other exciting treats This Saturday learn how to make Flaxseed Loaf, Multi-grain Sandwich Bread and more.
Date: Saturday, March 18th | Cost: Rs. 1,800 | Venue: Nicky's Cafe & Fine Pastries
Fresh Bakes & Cakes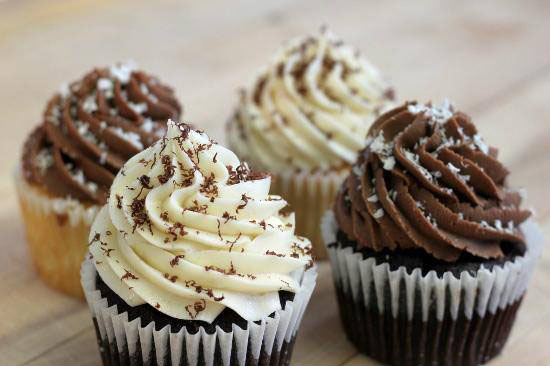 Baking is the greatest thing happening right now and Foodology is doing a baking workshop as well, where you can learn to make Focaccia Bread, Banana Cupcakes, Molten Lava Cake and so much more.
Date: Friday, March 17th | Cost: Rs. 2,200 | Venue: Foodology
Roppongi Hills Food Festival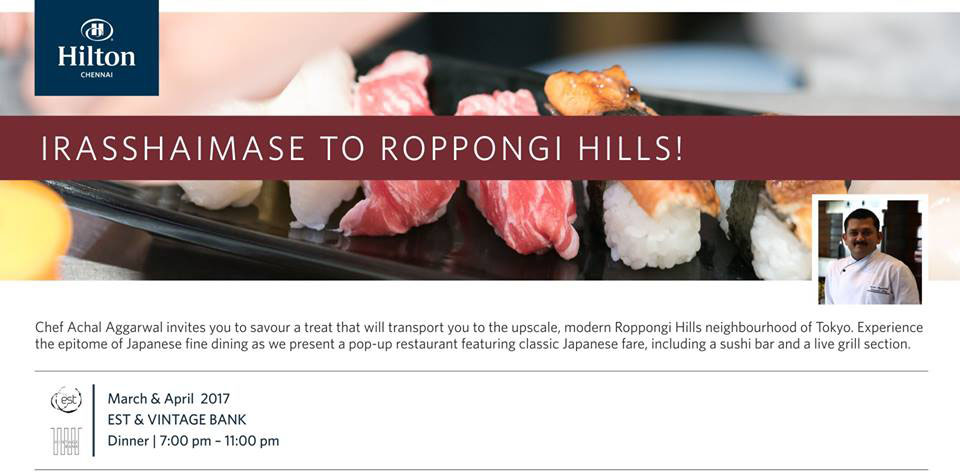 Savour a delicious Japanese treat straight from the Roppongi Hills neighbourhood of Tokyo with Chef Aggarwal and his kitchen at the Hilton Chennai. There will be sushi and a grill, along with other popular and great Japanese fare to choose from.
Date: March & April 2017 | Venue: EST & Vintage Bank, Hilton Chennai
Woodside Farmer's Market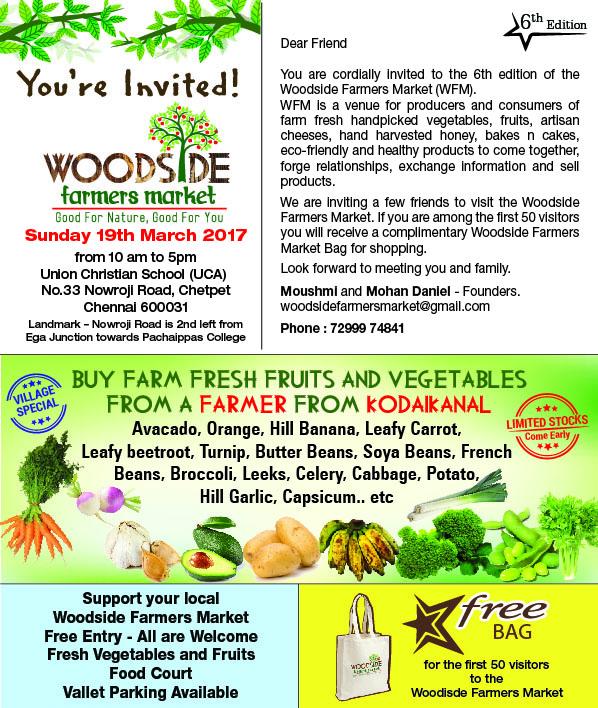 The 6th edition of the Woodside Farmer's Market is back in Chetpet this weekend. With a long list of brands coming on board. Cheese from Caroselle Cheese, Veggy Table, Gulabs, Awesome Chef and so much more.
Date: Sunday, March 19th | Venue: Union Christian School
Toddy Curry Festival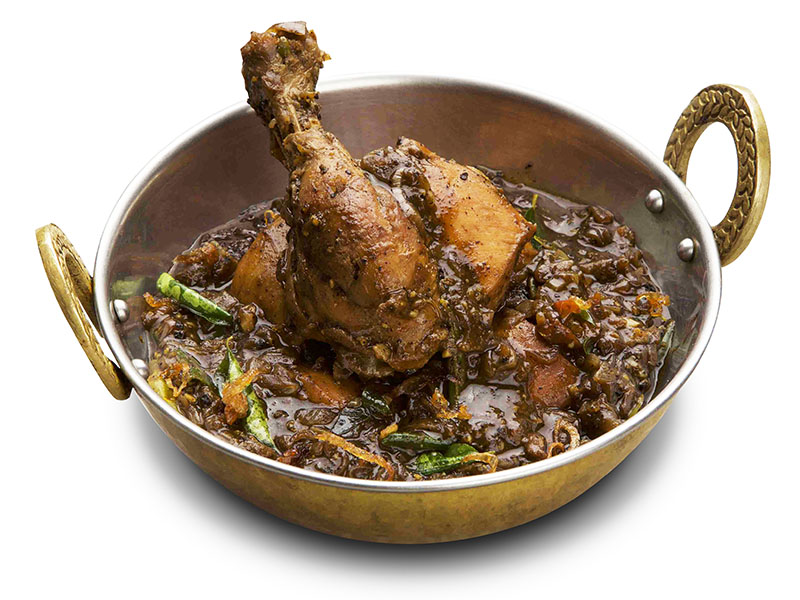 Malayalee food is one of the many things in the country that lots of people enjoy and Ente Keralam is hosting a special kind of food festival. Indulge in delicacies and spicy dishes from the famous toddy shops of Kerala.
Date: March 10th to 26th | Cost: Rs. 800 – Rs. 1,000 | Venue: Ente Keralam – Anna Nagar and Poes Garden
Tunday Kababi Festival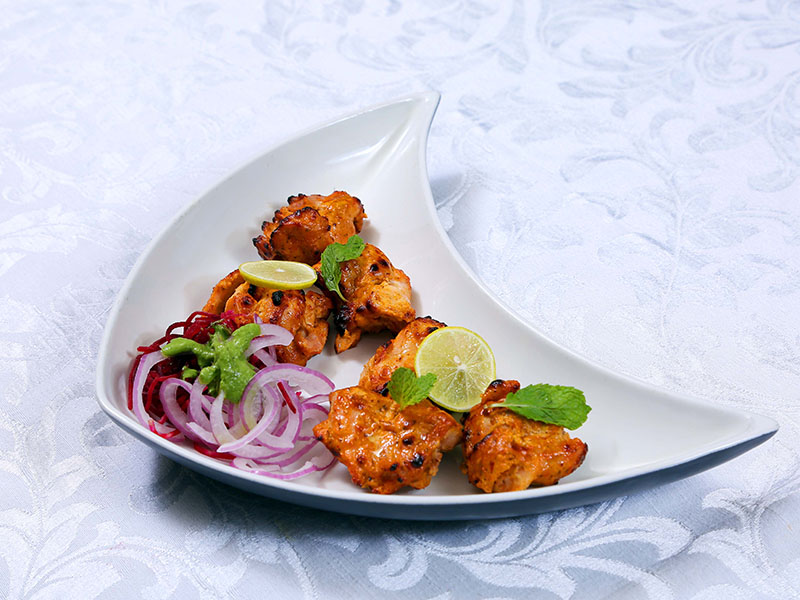 Give yourself the weekend off to try something absolutely delicious with the Lucknowi cuisine from Awadhi. Chef Azhar Hussair from Tunday Kababi in Lucknow will be anchoring the festival at Up North, featuring stellar dishes like tunday galawati mutton kebab, nawabi murgh tikka, awadhi machli fry and so much more!
Dates: March 17th – 26th | Venue: Up North, Raintree Anna Salai