Evoke Bistro Presents Food And Drink That Will Awaken You
Evoke Bistro is a fairly new establishment – a bar and grill located on the OMR stretch, sharing building space with Mainland China and Sigree Global Grill. An establishment that differs in cuisine, Evoke also has different things to offer as compared to the eateries around it's area. This is a resto bar that serves fine dining food, head banging cocktails, and an open dance floor for all those who like to party on a Saturday night.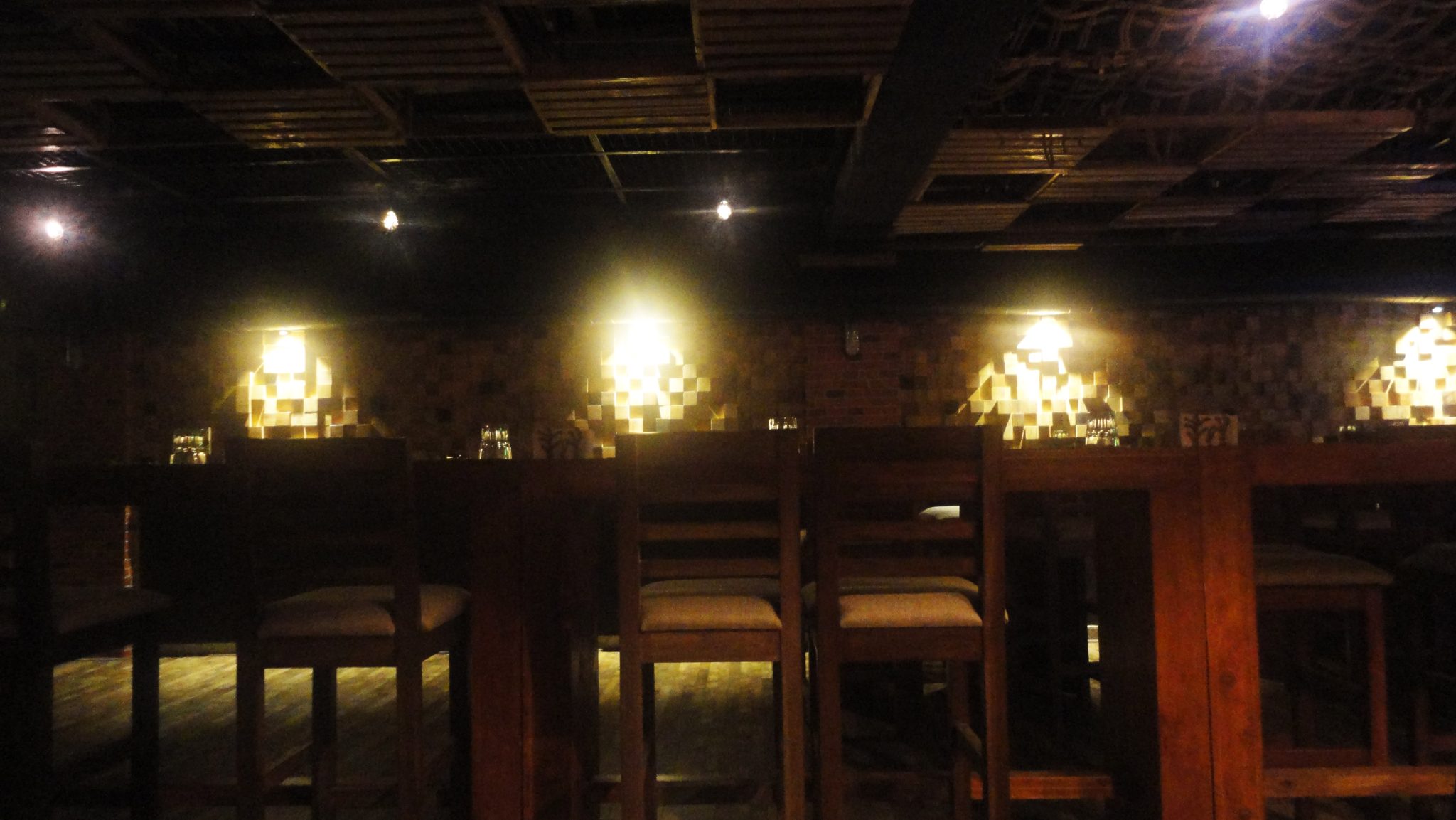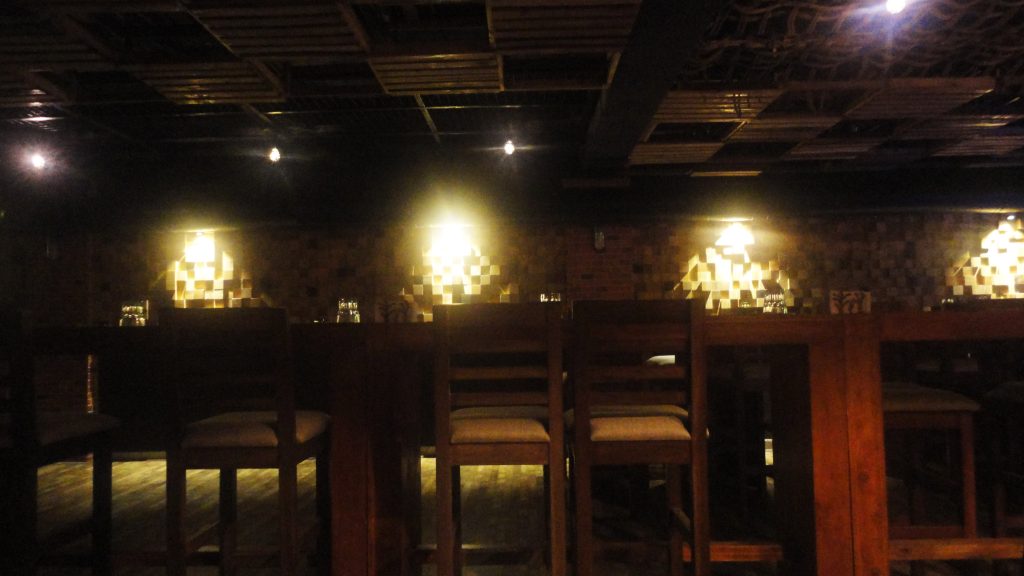 Thanks to it's location, the bar mostly sees a large corporate crowd, and people of all ages. Evoke has an ambiance that will have you feeling like you just walked into a Western film. With a stairway of black walls and graffiti done with glow in the dark paint, the way opens up to a floor with a large, round door – something like the lid of a barrel – having you feeling like this is a little adventure you're about to step into. The walls, when you've walked in, are all wooden, almost designed like shipping crates, with rope on the ceiling, and dim lighting. You would think this is where the cool folk hung out, playing cards, drinking beer, and what not. We loved this ambiance and this is probably one of the things that makes the bar so different, and will have people constantly coming back.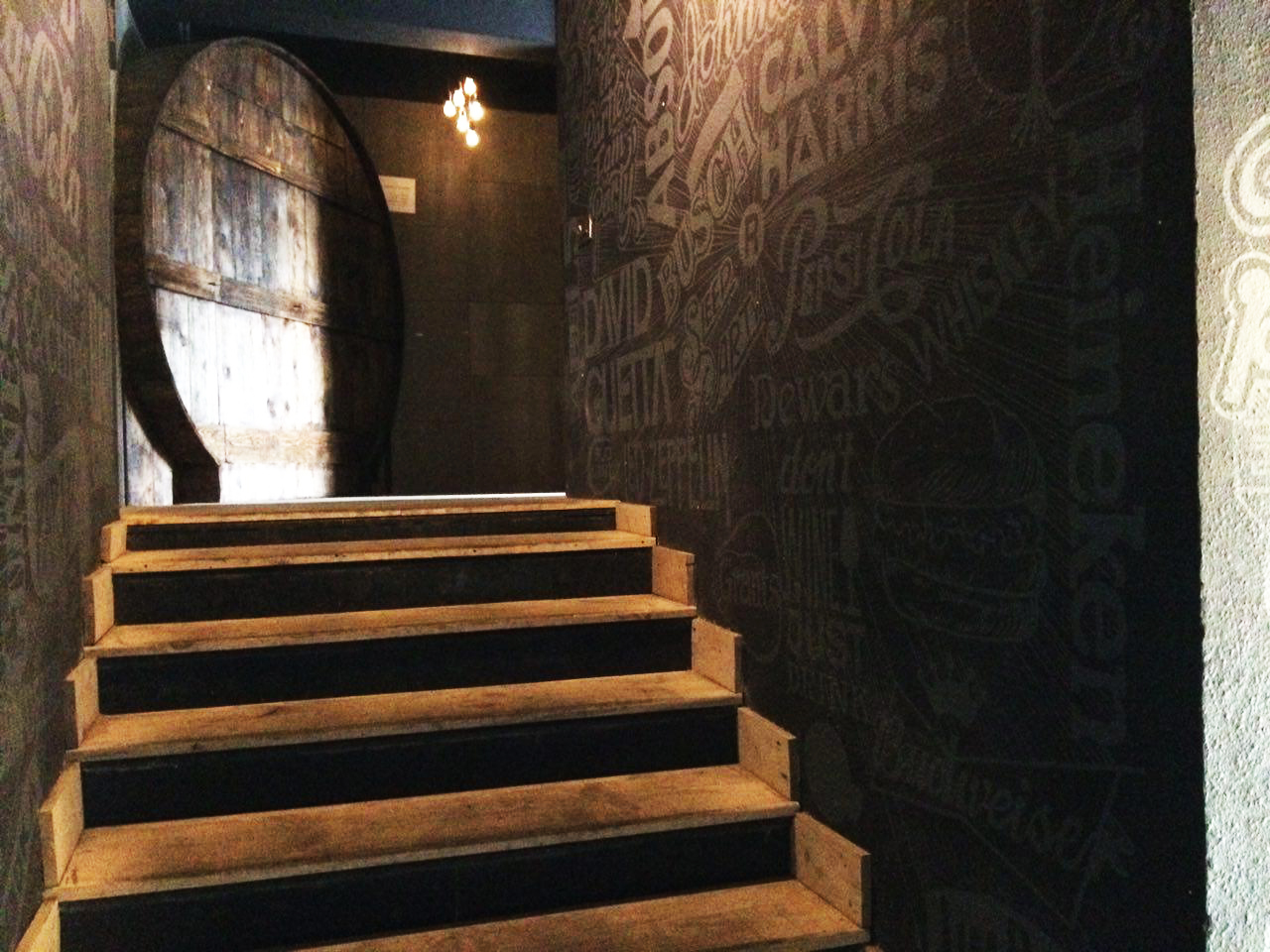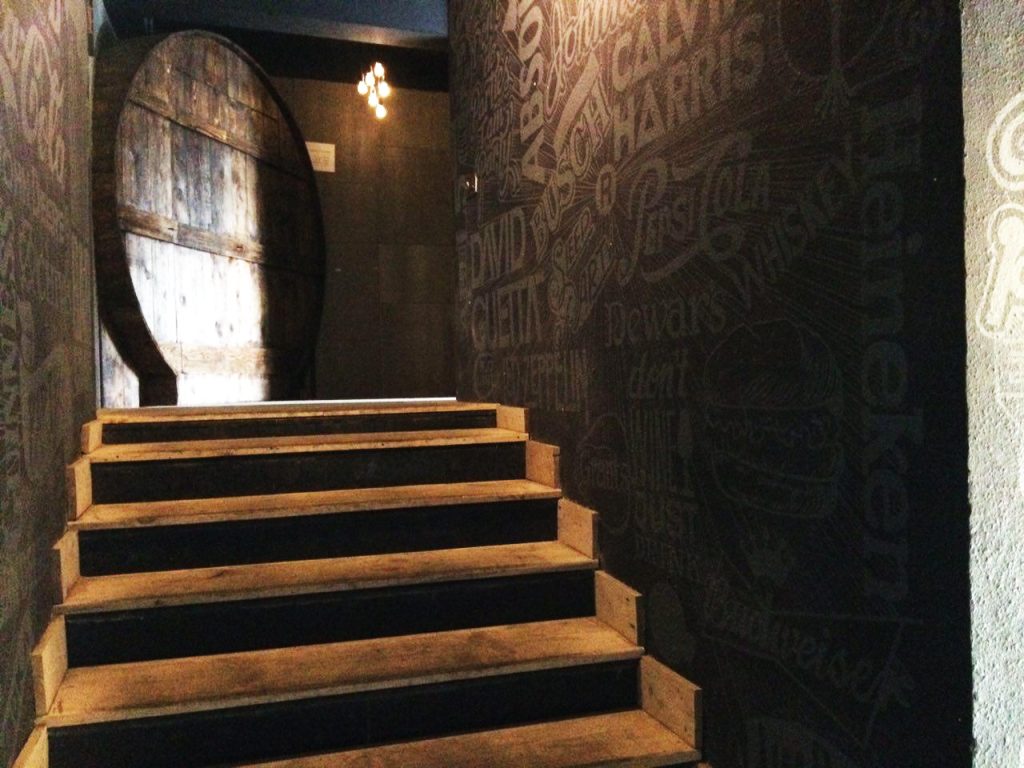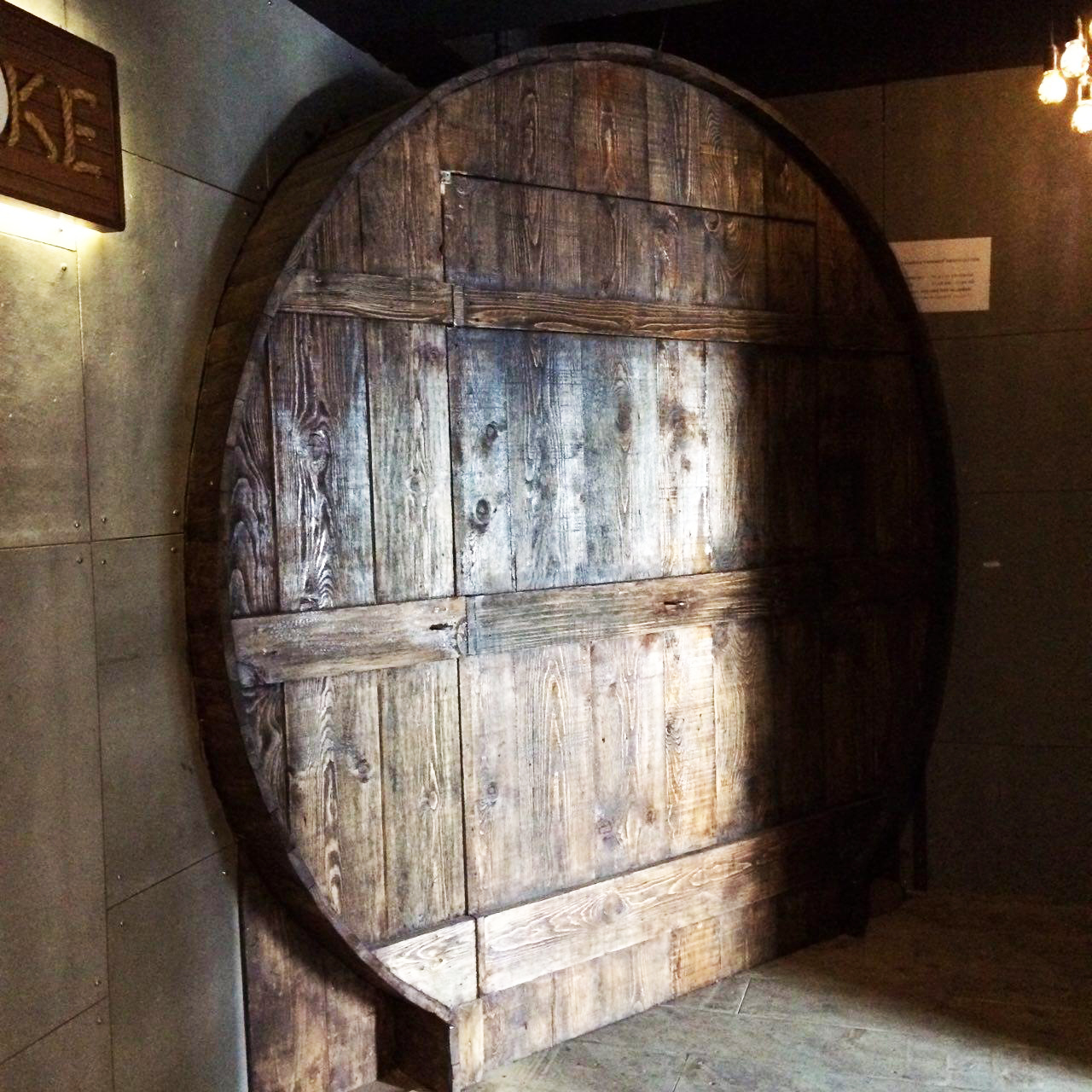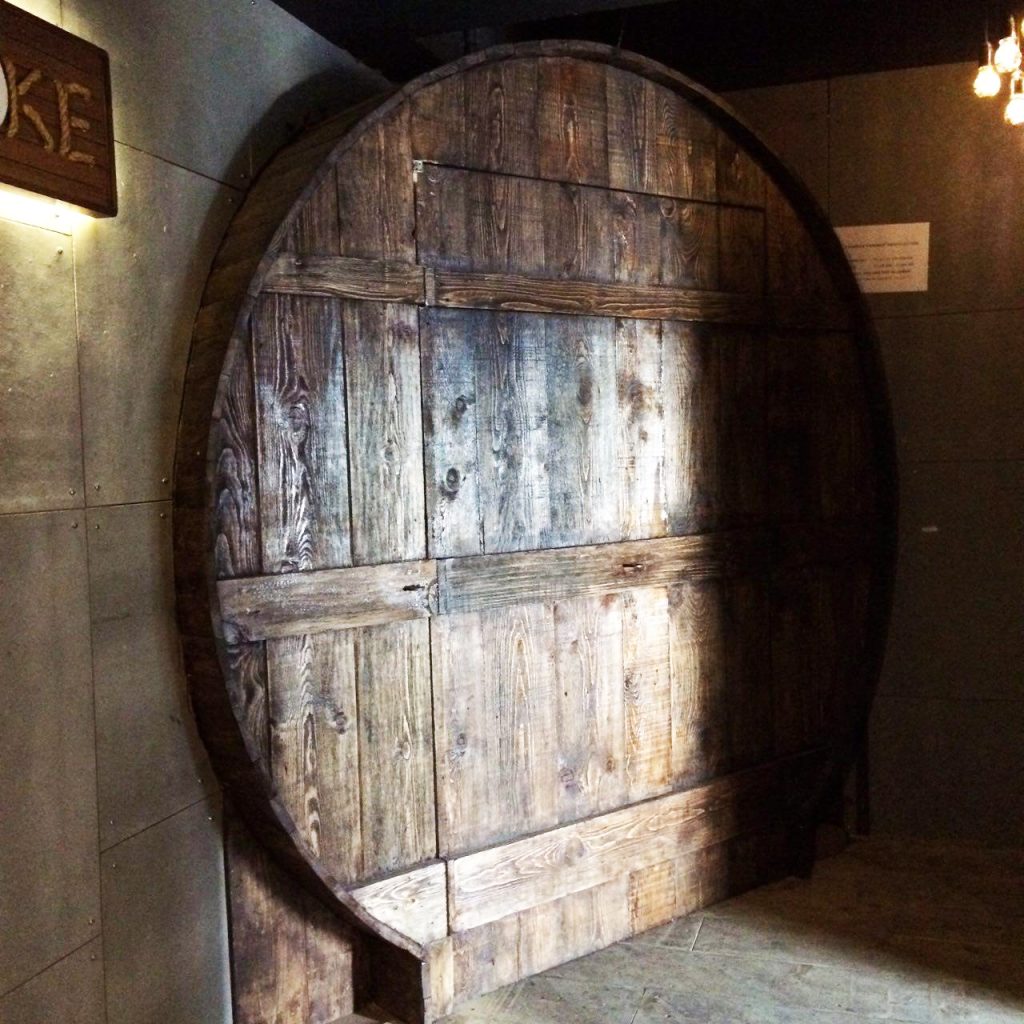 What we had:
Drinks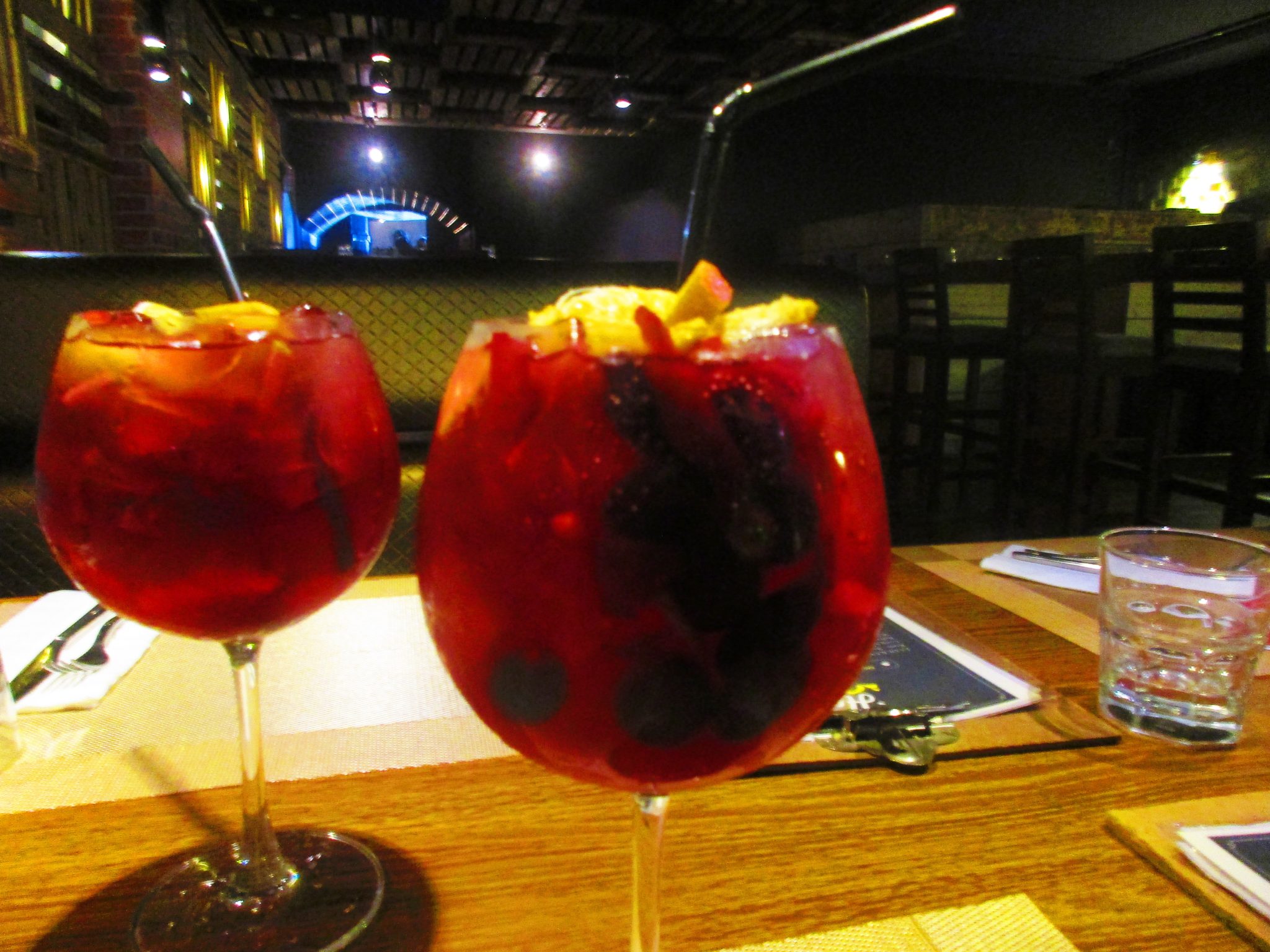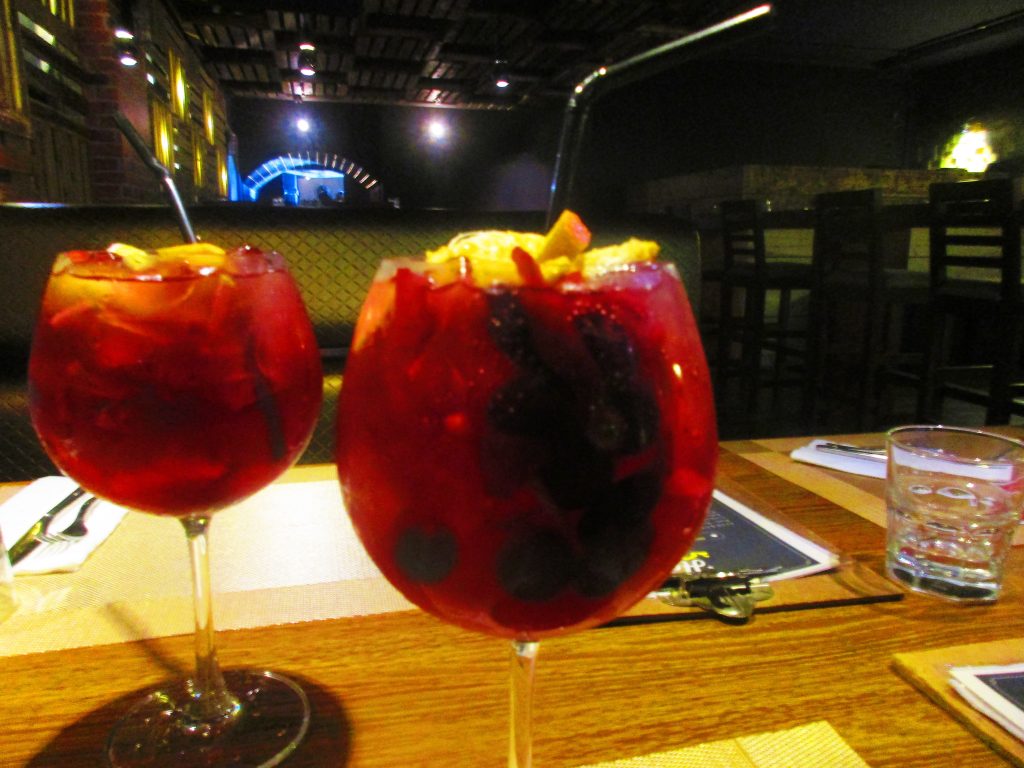 We had a Fruit Sangria which was served in a large goblet, filled with fresh fruit, predominantly grapes, oranges, and pomegranate, and this tasted fruity as ever – something worth trying and definitely going back for. We then tried a Blueberry Mojito – something with a little more flavour as compared to your normal mojito. The drink was quite strong and we loved that. Finally, a Pomegranate Martini came up to our table, red as ever, waiting to be downed. The drink was strong, fruity, and had added pomegranate seeds for texture.
Appetizer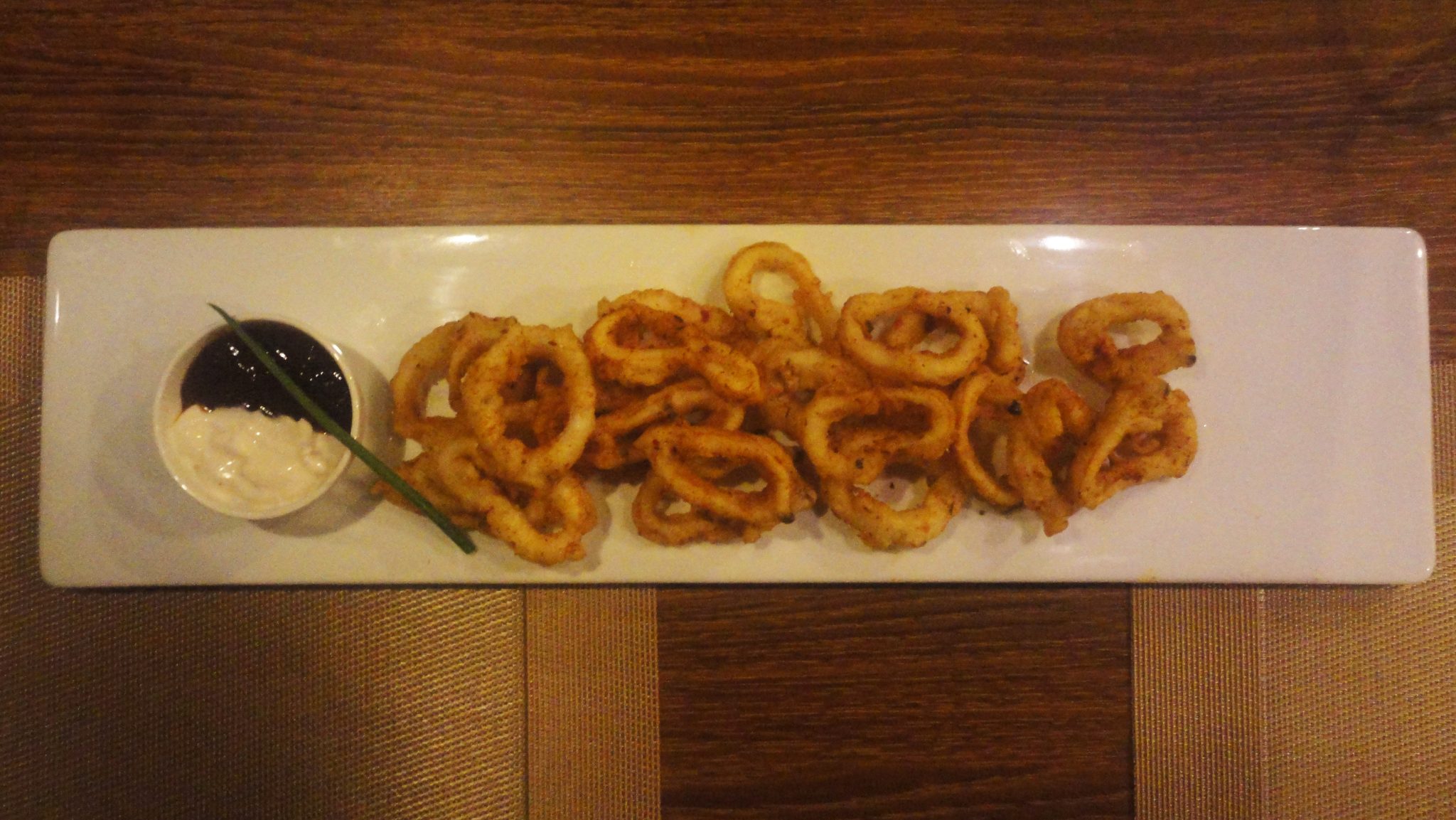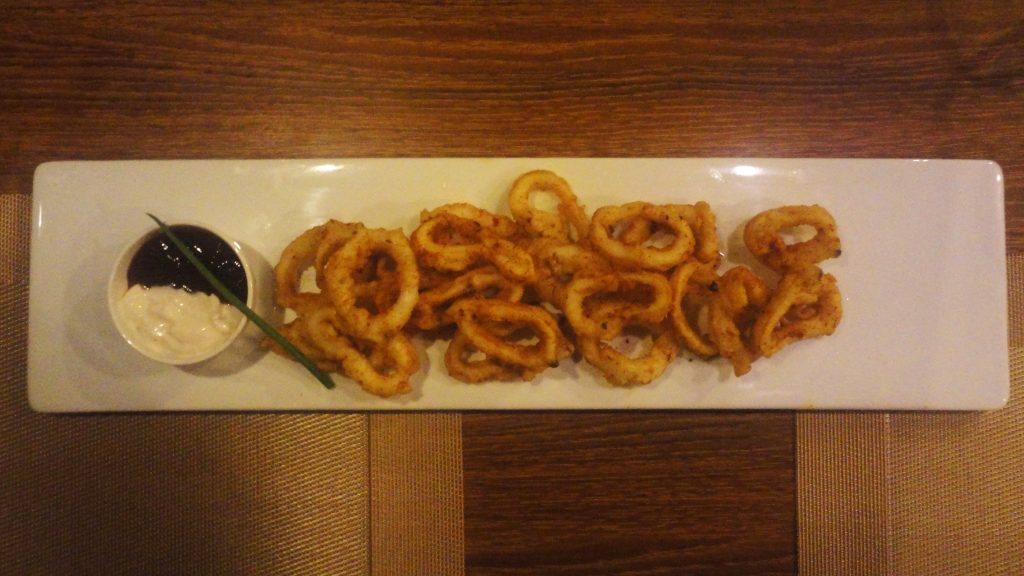 To work up our appetite, a delicious plate of Calamari Fritters were brought to our table, with barbecue sauce and mayonnaise as accompaniments. The fritters were deep fried, and done well. We loved the texture and soft hint of spice, keeping the flavour well balanced and absolutely enjoyable.
Mains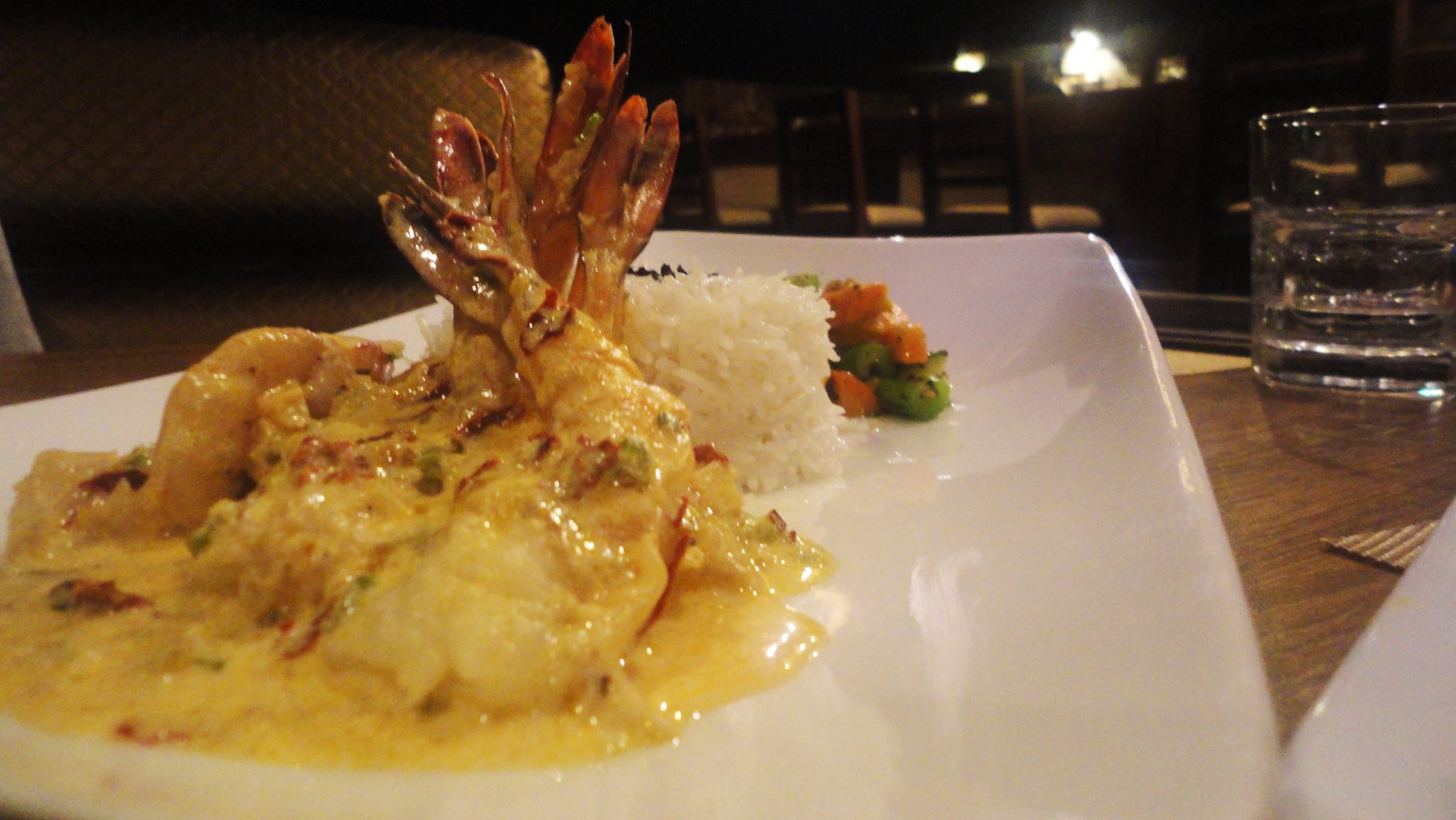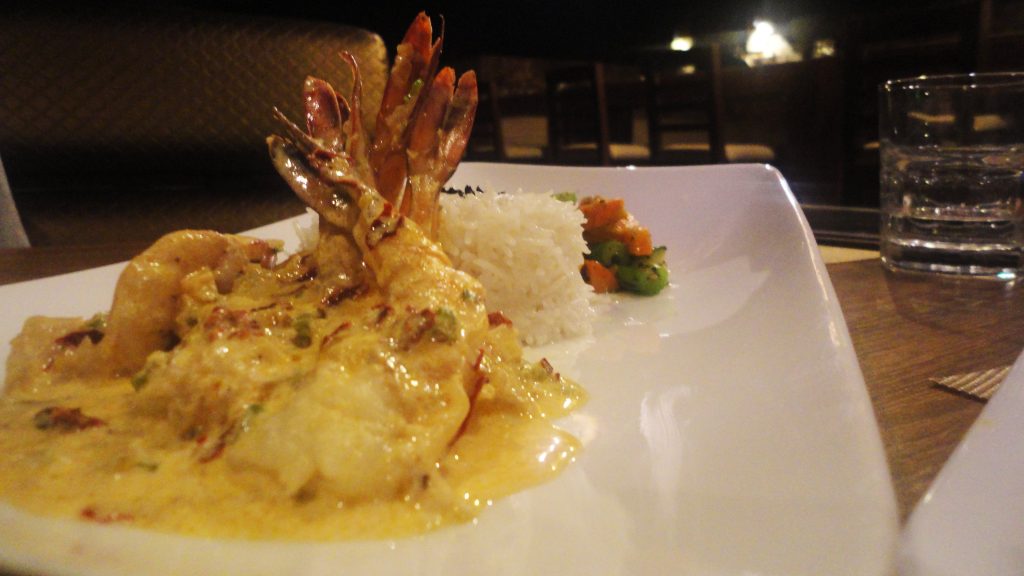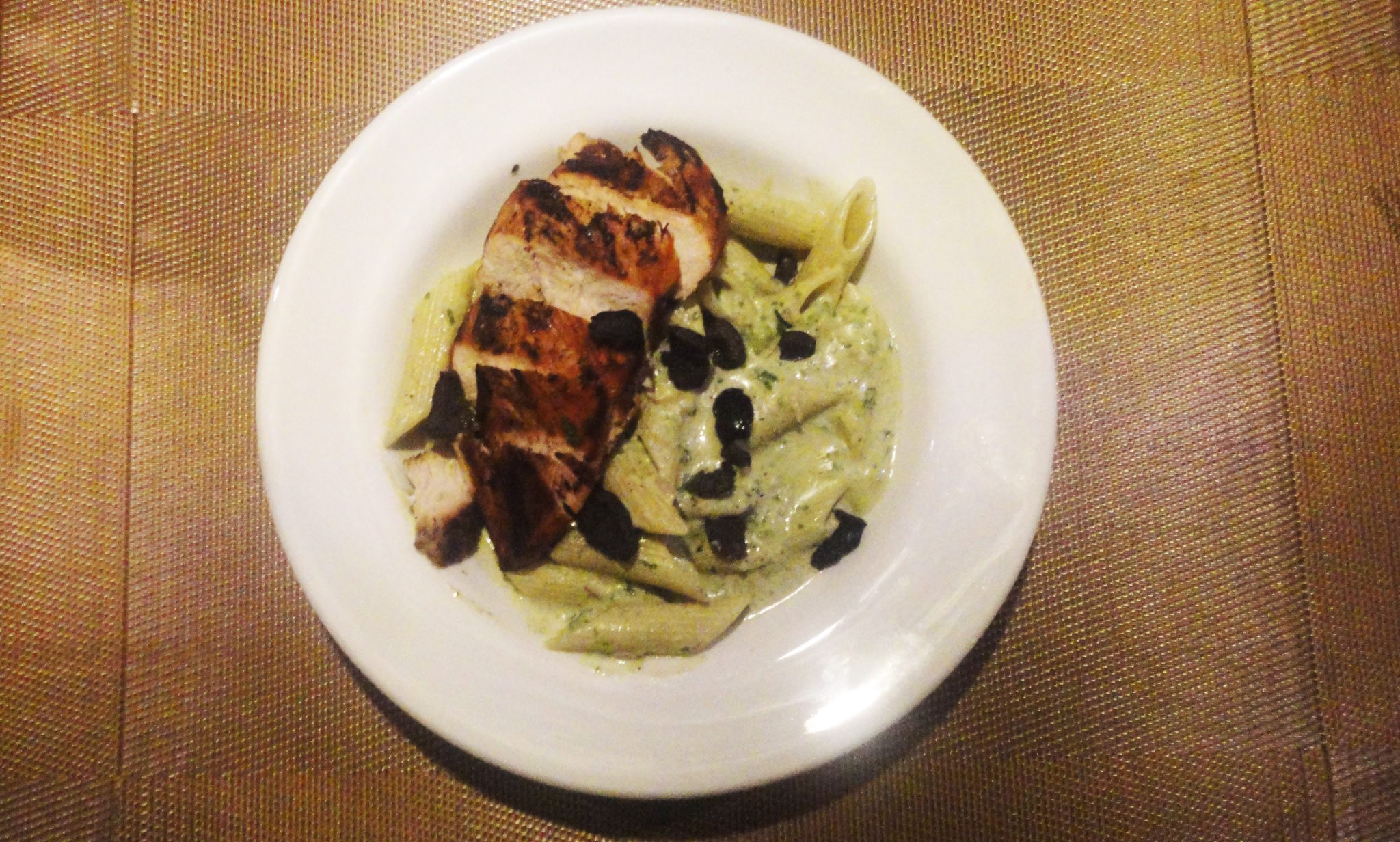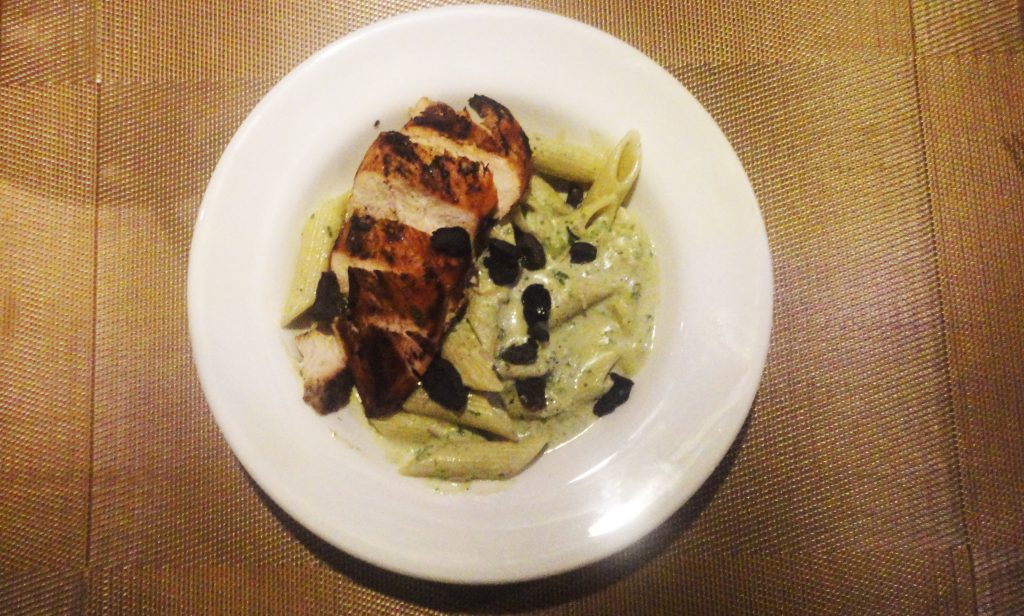 For mains, a well-plated dish of Sicilian Garlic Prawns was brought to our table. We enjoyed that wholeheartedly, being big lovers of prawns. The sauce that drenched the prawns was creamy and so flavourful. It came with a small portion of garlic buttered rice and steamed vegetables, which were just perfect to go with the dish. The chef also recommended a Chicken Pesto Pasta, which we simply couldn't refuse. The pasta was soft and well cooked, along with it's creamy sauce that had good consistency and flavour. A large portion of grilled chicken was served with the pasta, and was well cooked too.
Dessert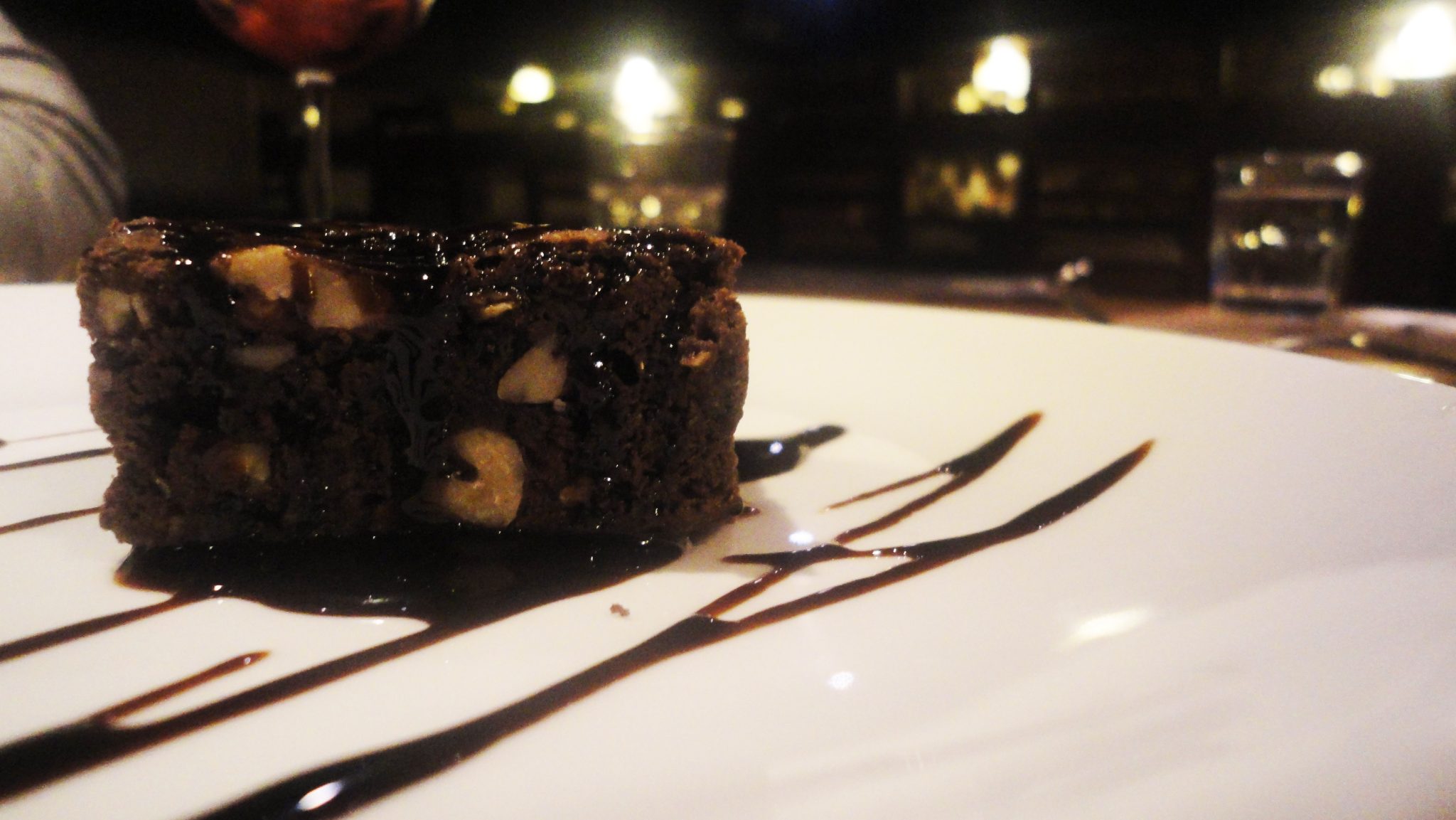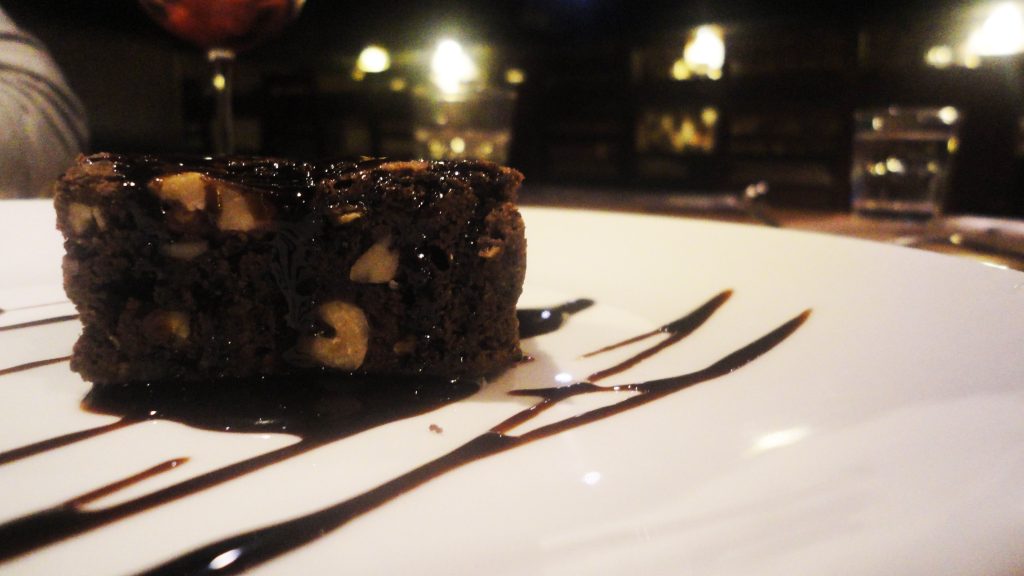 For dessert, we were offered a beautiful homemade style Brownie, which was served with a light drizzle of chocolate syrup. The brownie was soft and moist, just as it should be and it was certainly a great way to end our meal.