Coffee Meets Craft At Café Coffee Day's Latte Art Festival In Delhi-NCR
It's the age of social media and unless you announce your life – or highlights of it in pictures – on the Internet, it never really happened. One such everyday event that just about everyone shares on social media is mealtime. Whether it's breakfast, lunch dinner, a post-workout snack or even a coffee break, Mark Zuckerberg and his contemporaries must know about it. This is probably why food today looks almost as good – sometimes even more – than it tastes. A trend that even homegrown coffee chain Café Coffee Day has picked up.
Latte Art Festival
Café Coffee Day – or CCD, as it is more popularly known – pioneered the café culture in India. The coffee chain has always endeavored to enhance the passion and sanctity of the coffee beverage. CCD understands the value that latte art adds to the whole experience of getting a coffee to the excitement that it creates for coffee drinkers before they actually take a sip of their coffee. To amplify customer delight and make their coffee drinking experiences more memorable, CCD has come out with a first of its kind festival in India, "Latte Art Festival' in Delhi-NCR.
Through this festival, which will go on from 30th April to 11th May, CCD will offer customers five handpicked latte art designs that will be created on their lattes or cappuccinos right at the customer's table by CCD's expert brewmasters.
We had an opportunity to witness the coffee art in action and even speak with Naina Soin, Coffee Evangelist and Manager Trainer at Café Coffee Day and Coffee Guru, Shahrukh Khan, who is an expert in making just about any kind of coffee, from a basic espresso shot to various signature blends. Soin is responsible for managing and training CCD staff across various outlets across North India, and maintaining coffee quality, and ensuring that every barista brings their A-game to the coffee shop. Meanwhile, Khan takes over the reins when it comes to training young baristas to develop their coffee brewing skills while also teaching them how to make the perfect cup of coffee.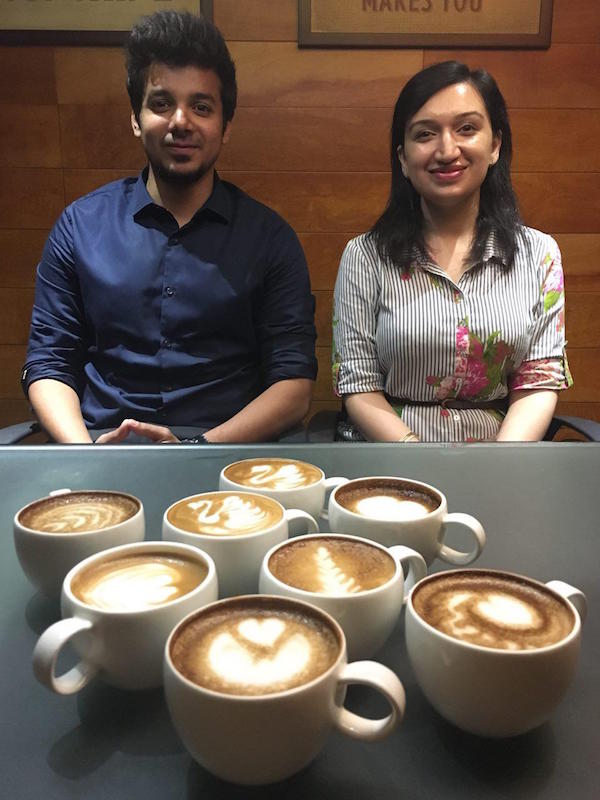 The expert duo walked us through the various nuances of not only brewing up a flawless cuppa joe but also topping it up like a pro with basic to swanky designs like the classic rosetta, and a gorgeous swan to a pretty tulip and a borderline cheesy although totally adorable heart. After all, we do eat with our eyes first, right? And Instagramable presentation is the best kind of presentation.
Here's a quick guide to help you pick from one of the designs, that is, Heart, Rosette, Double Heart, Tulip, and Wave Heart (fret not, the coffee chain will give you a neat brochure to pick from as well).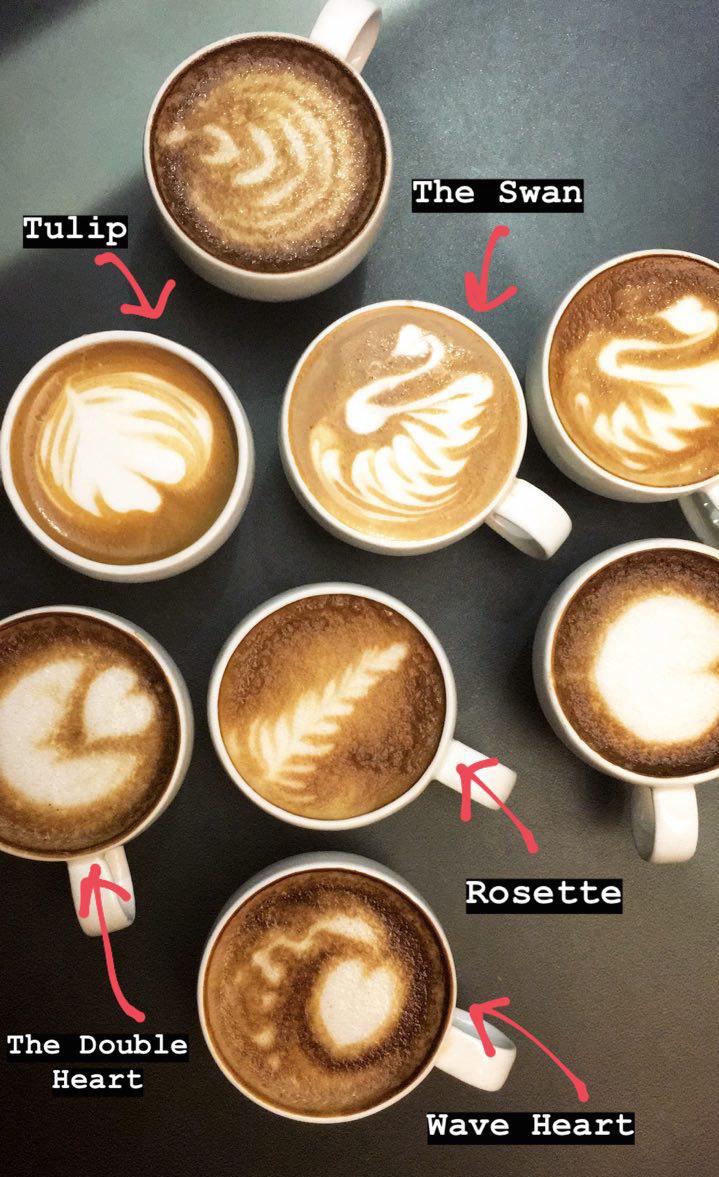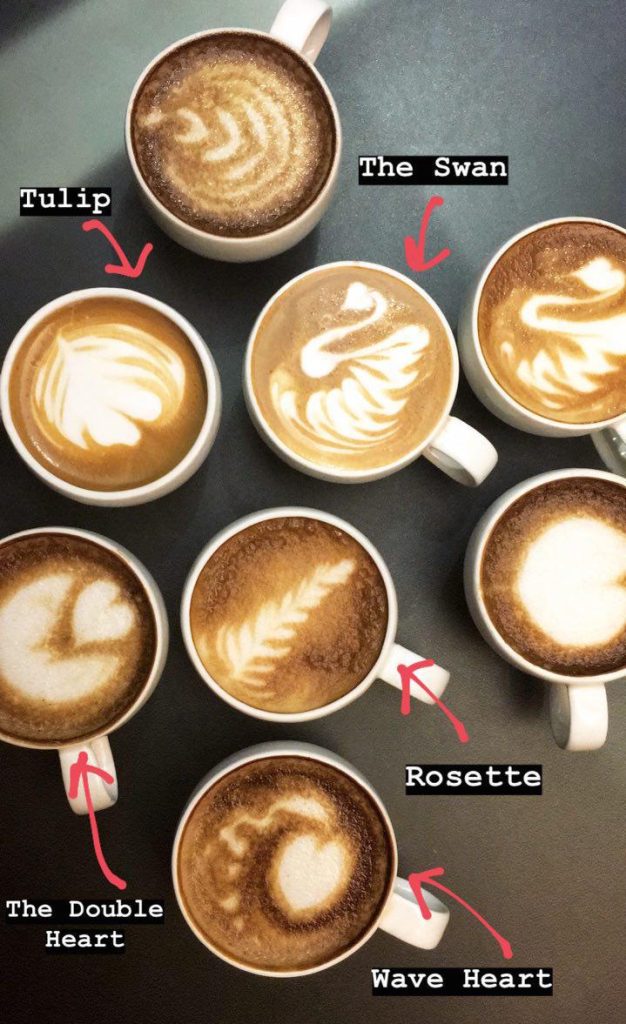 Excited to get your very own mugful of latte art? Head over to a CCD outlet and drink away! Below is a list of all the Café Coffee Day outlets where you can treat your palate and eyes to some exquisite latte (or Cappuccino) art in the Capital:
Janpath Square, CP, New Delhi
E Block, CP, Delhi
CP Square, Delhi
Shop No. 24, Khan Market, Delhi
DLF Sarojini Nagar, Delhi
DLF Arjun Marg, Gurgaon
Galleria, Gurgaon
GK-1 Lounge, Delhi
Janta Filling Station, Gurgaon
Parsvanath Mall, Akshardham Metro Station, Delhi
Date: till 11th May 2018