Delhi-Based Burger Singh Offers Special Discount In Lieu Of The Army's Surgical Strikes
Your timeline for the past few hours must be painted in all shades of joy, victory, and patriotism post the Indian Army's surgical strike. But a Delhi-based restaurant chain went a step ahead to celebrate the occasion. Burger Singh announced earlier today that it would be offering 20% off on all orders "in light of the surgical strike by India defence forces", reports BuzzFeed India.
Yes, it has really happened. Gurgaon-based craft burger chain 'Burger Singh' blasted its subscribers with a text message offering a special discount of 20 per cent after the Indian Army's surgical strikes on Pakistani terrorist camps carried out on Wednesday night.
I Will Not Bow
While a major bunch of the people who received the message are in shock of the restaurant chain's opportunist behaviour, Burger Singh stood its ground. And despite receiving major flak for this "insensitive" behaviour, here's what the restaurant had to say:
"Why is it insensitive to celebrate action against terror? We are AGAINST terrorism and love our nation. It was never our intention to hurt, harm or otherwise prejudice anyone or their beliefs," a Burger Singh representative told BuzzFeed.
And the cheekiest is Burger Singh's choice of, umm, characters for the offer code – fpac20. Because, subtleness, what's that?
Dear @BurgerSinghs,
You mixed up patriotism with jingoism. Celebrating a surgical strike with a discount on burgers is highly insensitive. pic.twitter.com/qV2oTegIYz

— ℝ𝕙𝕖𝕞𝕒 𝕄𝕦𝕜𝕥𝕚 𝔹𝕒𝕩𝕥𝕖𝕣-ℕ𝕒𝕥𝕙𝕒𝕟 (@FreakyLiterati) September 29, 2016
Strike 30!
But that's not all, folks! After all the love-hate reaction from the Twitterati and other social media peeps, Burger Singh went ahead and said this:
"We would further like to establish that we support the government's decisive and prompt action to preserve the honour of our armed forces and the dignity of our country."
Moreover, Burger Singh refused to bow down to the backlash and has made another announcement of upping the discount to a whopping 30 percent. "As a response to all the love and hate coming our way across social platforms, we announce an increase in discount to 30% with the politically correct coupon code – strike30."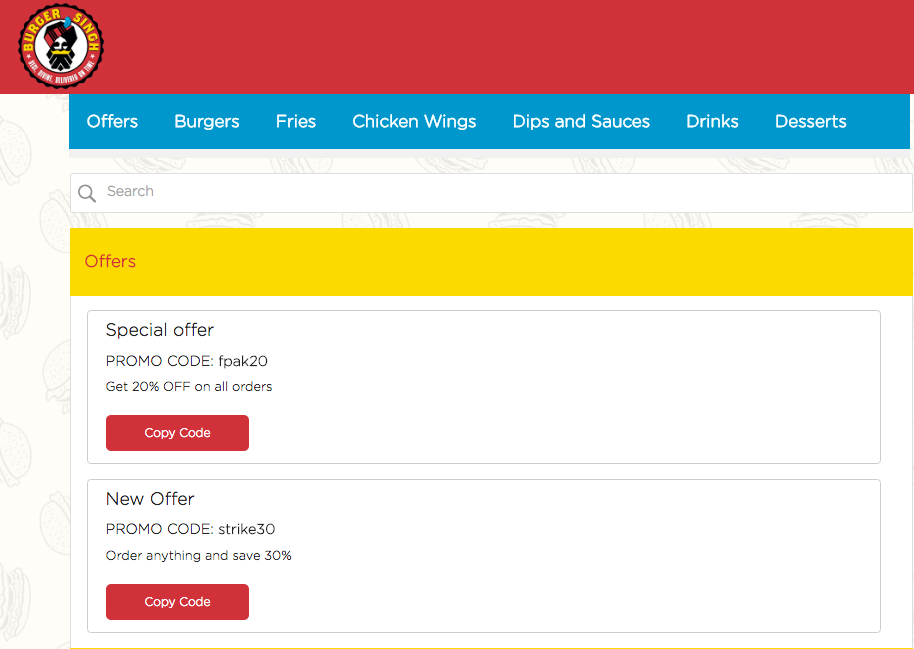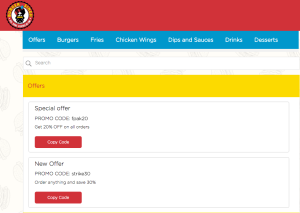 Image: Burger Singh Online
What do you think about the offer? Is it okay to mix patriotism with business (and whatever other emotion the chain's marketing team is feeling) or could Burger Singh have taken a less obvious route around their "love" for Pakistan and terrorism?
Meanwhile, Burger Singh after seeing the people's reaction.
Source: BuzzFeed India