Your Dog Can Now Join In On The Wine!
If cats have joined the party, can dogs be far behind? After the launch of a feline-friendly wine in June, Denver-based pet wine company Apollo Peak has now created a wine especially for man's best friend. That's right, Canine-friendly wine is also a thing now.
"We had always planned on doing something for dogs," Brandon Zavala, founder of Apollo Peak, told The Huffington Post. But the moment "cat wine" hit the market, dog owners started were quick to demand a special calming treat for their pets too.
Enter, "ZinfanTAIL" and "CharDOGnay", wines made to fit your pooch's wine night needs. According to the company website, Zinfantail is "a beautifully designed red wine for dogs, made with a blend of Peppermint leaves that can help to soothe digestive upset, reduce gas, and help relieve nausea." While The Chardognay is a "natural relaxant for dogs while also having added health benefits."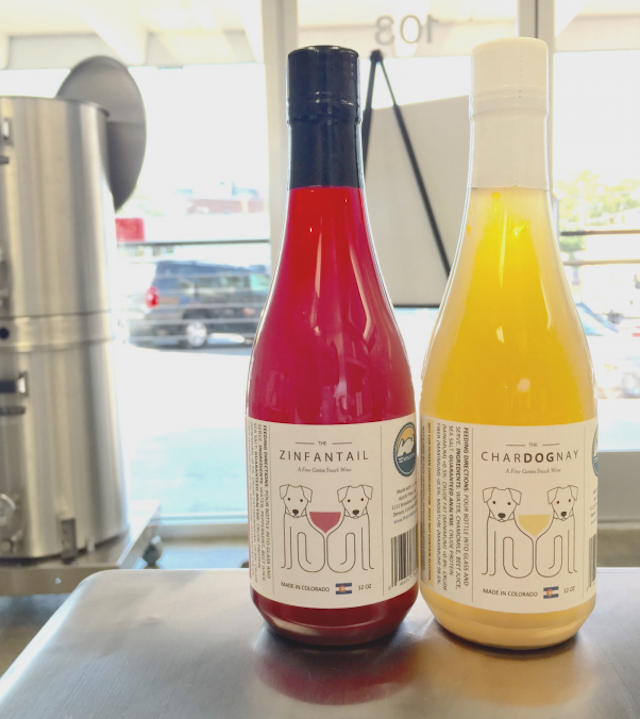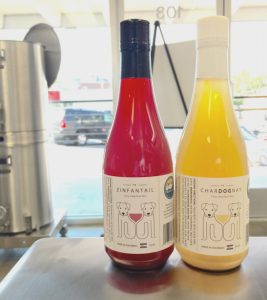 The two new pet wines are available in 12oz bottles and can be bought online for about $18. And there's another reason for you to stay home in your jammies and kick back with your four-legged best friend.