Drink Your Midweek Blues Away With These 6 Events In Mumbai
Happy Tequila Day! Celebrate today and this entire week with tequila or even scotch and even champagne for that matter. Sit back and read ahead on how you can make this mundane week a lively one with fiery concoctions in Mumbai!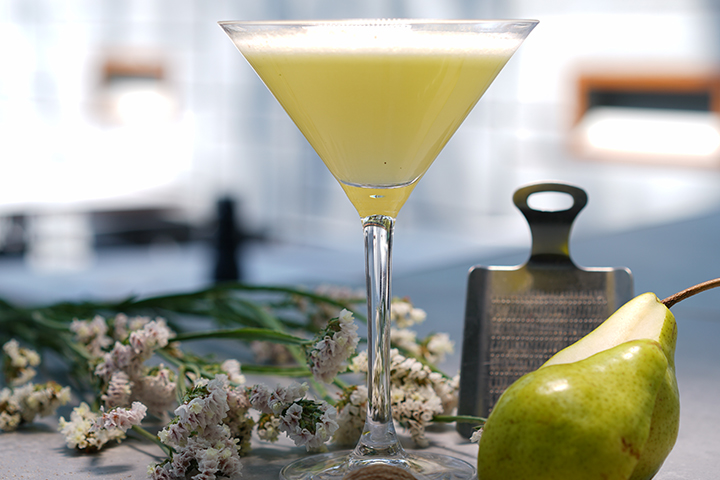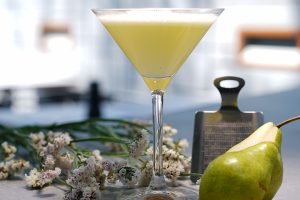 Celebrate tequila day with sass by ordering killer cocktails like Cactus Cobbler – tequila, midori, rosemary, grapefruit, cinnamon and Royal Flush – tequila, pear, star anise, apple juice at The Daily Bar & Kitchen.
Location: Ground Floor Behind Shoppers Stop, Swami Vivekananda Rd, Bandra West, Mumbai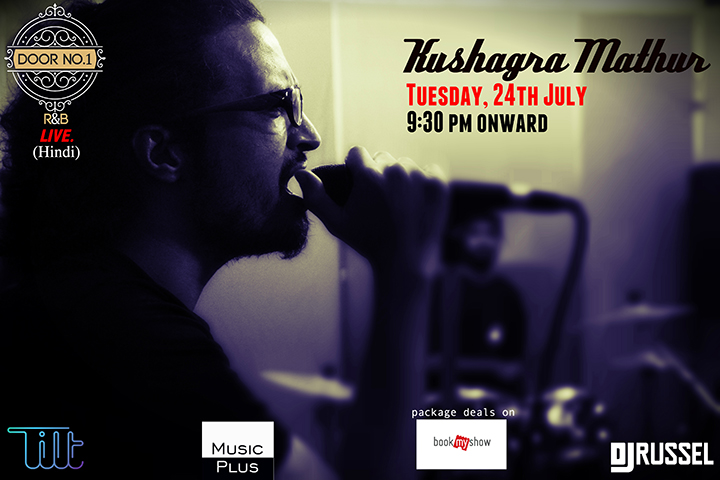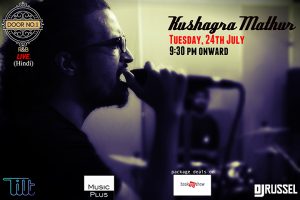 What's better than a peg of your favourite liquor and some soulful retro and Sufi music? Let all your worries drown as Kushagra Mathur takes the stage at Door No.1 and enthrals one and all with his voice.
Date and Timing: 24th July | 9:30 PM onward
Location: Door No.1, C – 1 Ankleshwar, Reclamation Shop Number 1&2, ONGC Colony, Bandra West, Mumbai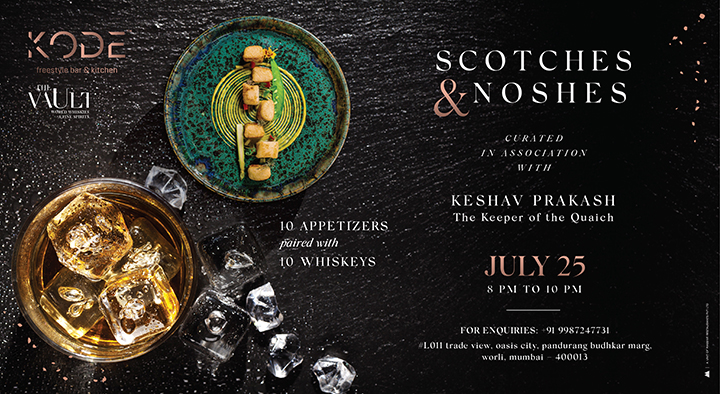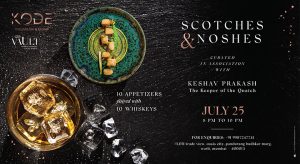 Whiskey connoisseurs are simply going to love the tasting of 10 exotic scotches paired with delicious food at Kode. Let Keshav Prakash, the founder of The Vault and the Chef take you through an intriguing evening where you'll learn all about the notes of the drinks and food pairings as well. Cheers!
Cost: 3500 INR (AI)
Date and Timing: 25th July | 8 pm – 10 pm
Location: KODE, Oasis City, Kamala Mills, Lower Parel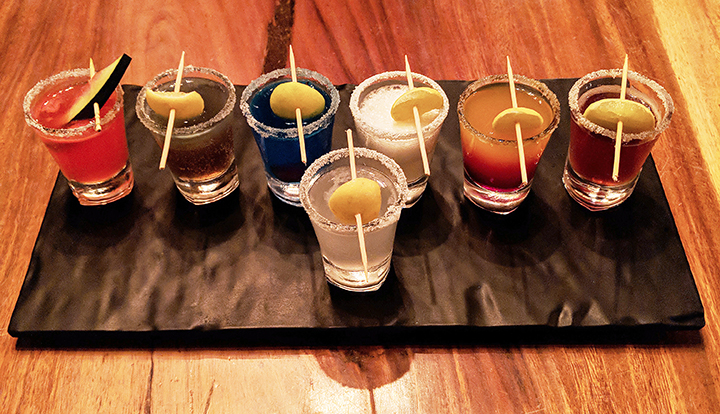 Cranking up Tequila Day a notch or two, Pranzi Ristorante and Lounge are celebrating the high spirits all through the week. Enjoy seven shots named after the seven sins – Lust (Hibiscus Sangria shots), Gluttony (Long Island Iced Tea shots), Greed (Lemon Drop shots) Sloth (Sky shots), Wrath (Pina Colada shots), Envy (Watermelon Margarita shots) and Pride (Sunrise shots). Available only a week, commit some sins this monsoon season!
Date and Timing: 24th to 30th July | 12 PM – 1 AM
Location: Pranzi Ristorante & Lounge, 101-102, Makhija Royale Building, SV Road, Near Ramee International Hotel, Khar West, Mumbai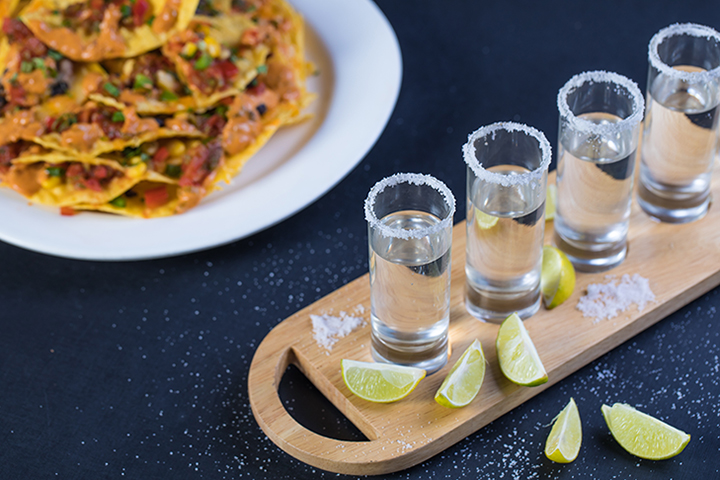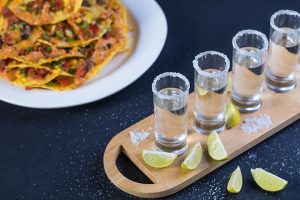 Enjoy the spirit of 'tequila' for just Rs.250 on 24th July and luscious tequila infused nachos – Wild West Nachos in their Taste of Mexico menu!
Date and Timing: 24th to 31st July | 12 PM to 12 AM
Location: Hard Rock Cafe, Pan India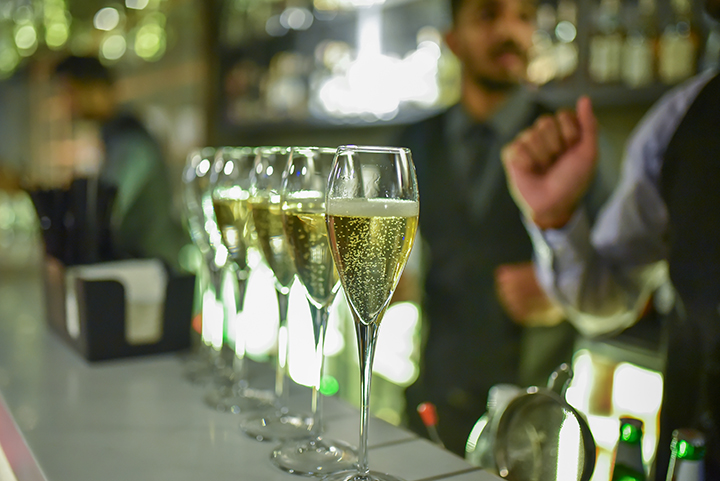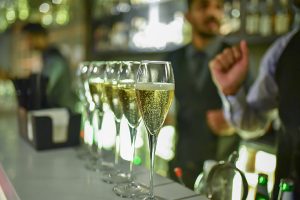 Have a quaint Wednesday date night and get a complimentary glass of wine. Sip on a range of Sparkling wine and Champagne, Wine Cocktails, Shiraz & Cabernet Sauvignon, Desserts Wines, Chardonnay & Viognier, Pinot Noir and many more.
Date and Timing: Every Wednesday ​| 4:00 PM to 1:00 AM
Location: 266 – The Wine Room and Bar, 266 Linking Road, Bandra West (Next to Shopper's Stop)