Chai Pakoda Day Celebration At Hotel Marine Plaza Mumbai
This is the second year for Indian Food Observance Days (IFOD), an initiative by food historian, Rushina Munshaw Ghildiyal. The reason behind starting the IFOD was to celebrate prominent Indian dishes, record age-old traditional recipes and most importantly making and enjoying popular delicacies and enjoying them with loved ones. As we celebrated Chai Pakoda Day for the second time in Mumbai at Hotel Marine Plaza, we got to learn a great deal about these basic yet quintessential monsoon food combination.
Masterclass With Chef Kshitiz Shekhar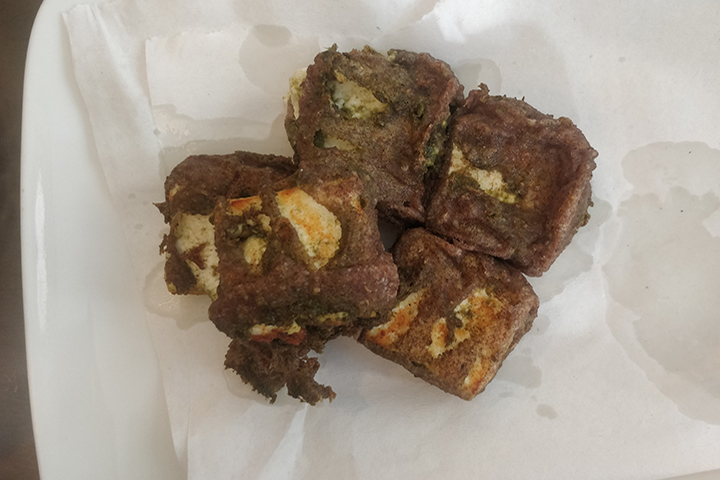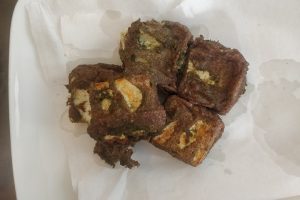 The celebrations begun with a lovely media gathering filled with fun and laughter resonating at The Bayview restaurant of Hotel Marine Plaza. The executive chef of the restaurant, Kshitiz Shekhar demonstrated two delicious pakoda varieties – Ambada Paneer and Kozhi Varuval. The essential thing that we learnt was that ragi flour can be used as the batter instead of besan and a sour leaf like gongura can be used as a lovely marinade. The variety and the experimentation made the masterclass a truly exciting one and we loved the Ambada Paneer pakodas to the core.
Tempted to try? Well, The Bayview has included these two as well as many other pakodas on their Monsoon Magic menu including two recipes contributed by Ghildiyal herself. We tried the Chai Spiced Gulgule with Phirni which is her recipe and loved it to bits. You'd think that it would be overly sweet like an Indian mithai but oh no, this one had just the right amount of sweetness and it melted in our mouth!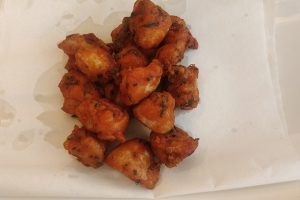 We cannot help but mention the super-delicious Kozhi Varuval by Chef Shekhar which were made using South Indian spices like the sambhar masala. One bite of these chicken pakodas and you'll ditch fried chicken for life. The chicken was juicy and the batter, sinfully delicious. We'd certainly come back for more of these to Hotel Marine Plaza and enjoy them with a steaming hot cup of masala chai. After all monsoons are all about Chai and Pakoda isn't it?