Eat Out This Navratri At These Restaurants In Mumbai
The Navratri period began on Saturday and thousands of people around the world are celebrating, observing rituals and following the Navratri diet.
The Navratri diet has long been lauded for its cleansing appeal; the components of the diet like kuttu, water chestnut flour, millet, lemon, milk, sugar and honey go a long way in helping your body detox. Foods which adversely affect your body are avoided; on the list are onions, garlic, lentils, mustard, meat, poultry and coffee.
Whether you're on the diet because of religious reasons or simply want to give your digestive system a break, here are some restaurants in Mumbai which have Navratri specials.
Khandani Rajdhani Vrat Thali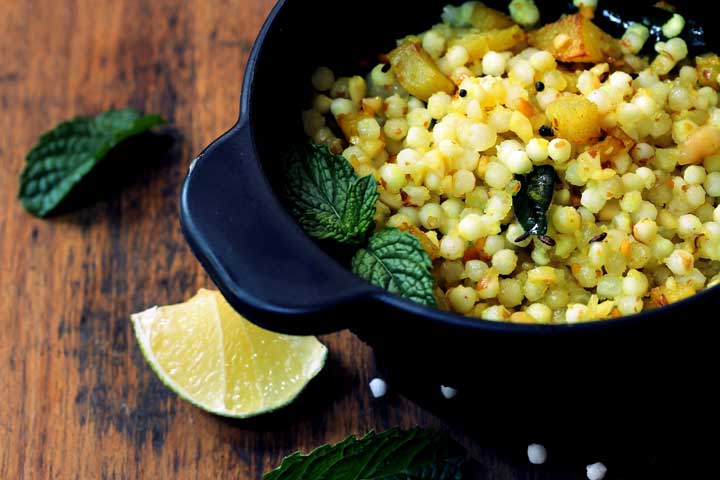 Khandani Rajhdani is serving a royal thali for Navratri, which includes 2 preparations of rice and kchidi, 3 vegetable preparations, 2 types of farsan and 3 types of rotis. The vegetable menu includes kele ki subzi, sitaphal ki subzi, kuttu ke parathe and rajgira thallipeeth. The rice options include sabudana kichdi, samo rice and aloo pualo samo.
Holachef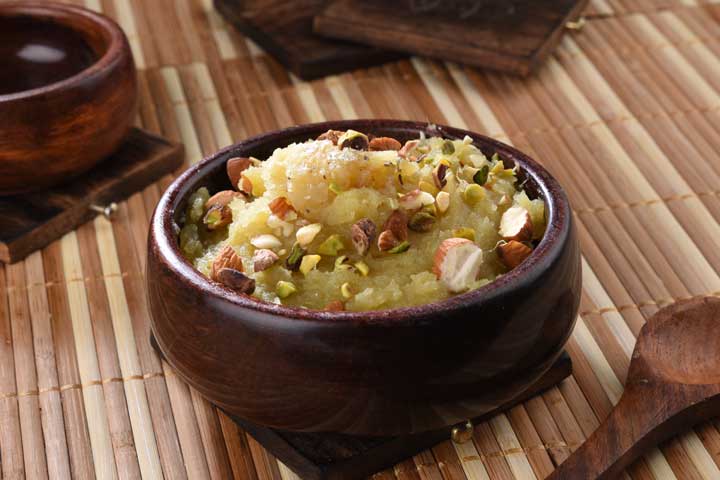 Holachef is curating a Navratri special menu which includes a range of different dishes each day, including Sabudana Kheer, Aloo Kachalu, Vrat Wale Pakode with Curd Shakarkand ka Halwa.
Mr Chow's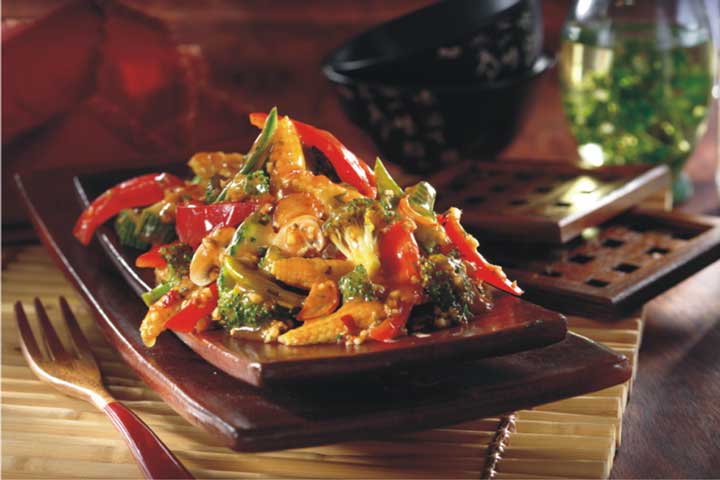 Relish some Chinese cuisine from Mr Chow's which has introduced six Navratri Special dishes including Stir fried Veggies in black bean sauce, Lotus Root honey chilly and Pan Fried noodles. Stay tuned for a full review!
Golden Star Thali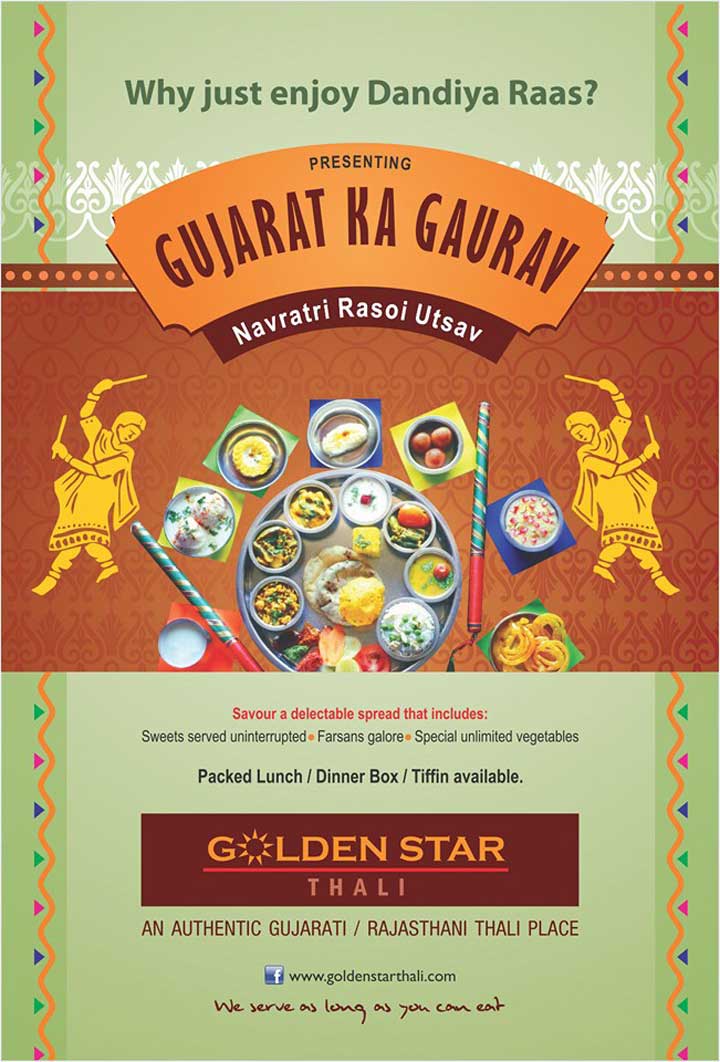 As per tradition, Golden Star Thali is having a Navratri Rasoi Utsav with farsans, sweets and unlimited vegetables.