An Evening Of Tango And A Freshly Brewed Cup Of Yerba Mate In Mumbai
The atmosphere was brewing with excitement at The St. Regis Hotel Mumbai as one and all awaited to sip on a new, refreshing taste. And what a perfect time it was, for tea but only this time instead of the good old chai, we were waiting to sip on Argentinean Yerba Mate!
Tea And Tango
Mate means friendship and this time Argentina has extended its hand for friendship with India by bringing in their special 'Yerba Mate Tea' to the market. Organised by the embassy of the Argentine Republic in association with Instituto Nacional de la Yerba Mate (INYM Argentina) and Karavan Advisory Enterprises LLP (Karavan), the event began around 4 pm on 16th November.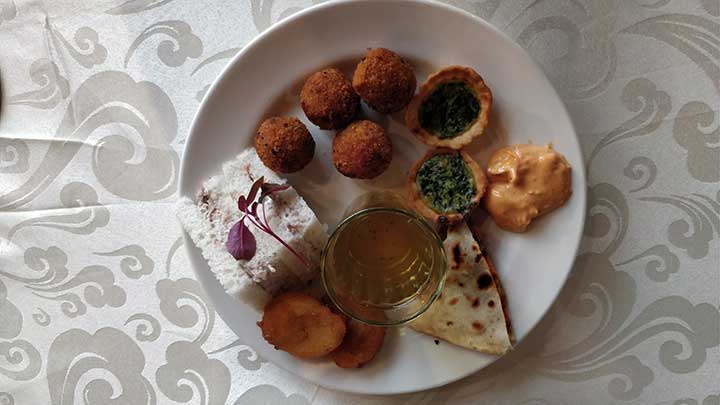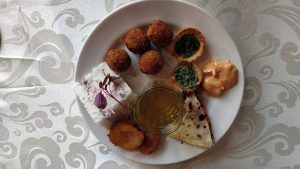 The event started with the knowledge sharing about Yerba Mate Tea and its various health benefits. It was intriguing experience as the Director of INYM, 'Jerónimo Lagier addressed the audience. "With a higher count of antioxidants, it is a greener version of the healthy Green Tea, which increases one's immunity and also satisfies the taste buds – with the Indian blends such as Ginger, Cardamom, Tulsi, Ginger, Honey and Green Tea," he said. "Our purpose in India is to cement our relationship through this drink as we know that India also consists of a large demographic of tea drinkers."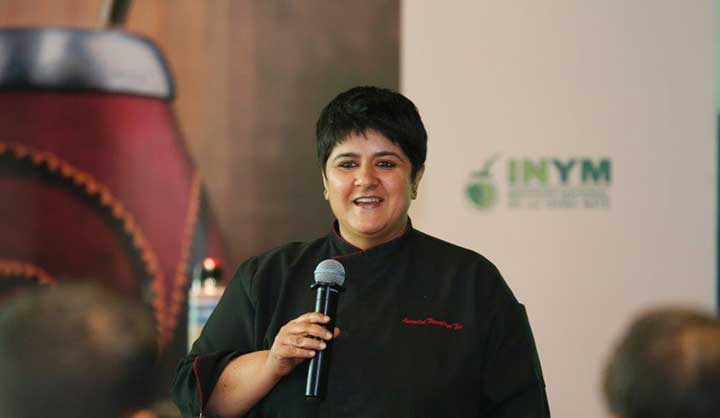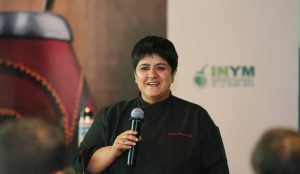 After the address, the ace tea sommelier, Anamika Singh spoke about the various blends of Yerba Mate and brewed some of them for everyone to taste but just before she did, there was a lovely Tango performance. The Argentineans love their tango and their tea and being introduced to the culture was fascinating.
Freshly Brewed Yerba Mate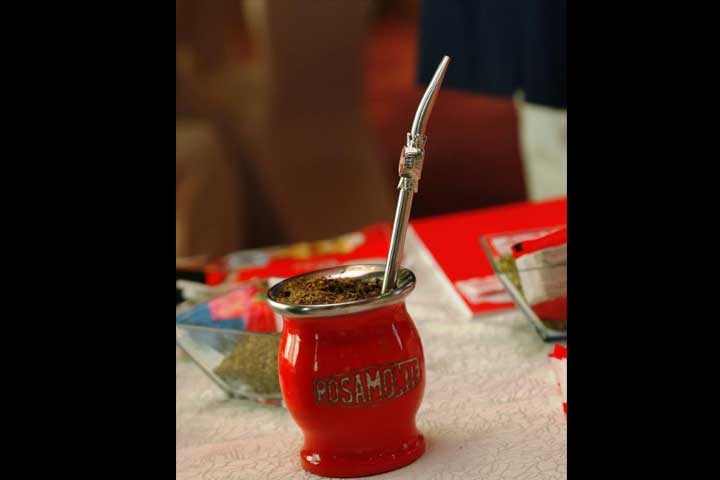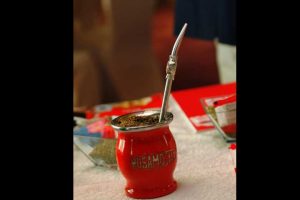 The brews we tried were Yerba Mate Paradise, Yerba Mate Elixir, Yerba Mate Beauty and the pure brew as well. The tea is truly refreshing and the traditional mug was pretty cool too. The mug was handmade and the tea is supposed to be sipped with a bombilla straw to filter out the leaves. The tea was paired with delicious tuna sandwiches, jalapeno poppers, quesadillas, and tarts. The tasting session soon after the enchanting tango made the evening lively and memorable.