Exploring The Lives Of McDonald's India Employees: This Is Why They Serve With A Smile
When McDonald's entered India back in October 1996, it revolutionised the way many Indians saw dining out with its fast food concept. In the years that followed its entry, it gathered an army of loyal customers who, to this day, need a regular fix of burgers and fries from the chain. While customers experiences at McDonald's are often discussed, a few months before the chain's 21th birthday in India, we thought we'd focus on another collection of people who have benefitted from McDonald's presence in India; it's employees.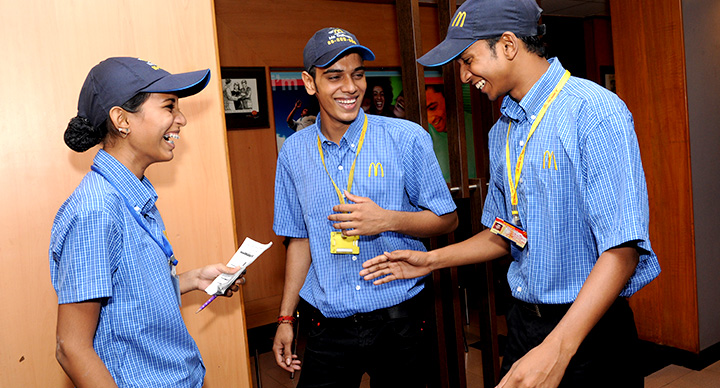 Hardcastle Restaurants, which is a wholly owned subsidiary of Westlife Development operates 236 (as of March 31st) McDonald's outlets in West and South India – try doing the math and figuring out how many employees they hire across the restaurants? Stumped? It's over 7,500 employees; probably the entire capacity of a large college. And, that's just direct employment; as the chain sources most of its produce and ingredients locally, it indirectly provides revenue opportunities to countless other individuals such as farmers(who grow produce), factory employees (who process the produce) and logistics employees, who are responsible for ensuring that the processed goods arrive at McDonald's outlets across the country.
We're exploring the inside story of the McDonald's employees' lives to help you better understand the individuals who make up the backbone of the company.
Diversity Among Employees
Globally, McDonald's places an emphasis on diversity within their employees. Recently, McDonald's was ranked ninth in the top 25 institutions that highlighted diversity in 'Racing Towards Diversity', a magazine that explores diversity efforts.
In India, McDonald's keeps within the trend by employing a variety of individuals from across different Indian states. Additionally, women consist 25% of the workforce across McDonald's outlets in South and West India. In a personal example, Shashi Kala U, a trainee manager at a McDonald's in Bangalore recalled her experiences working with the chain, commenting that the company enabled her to learn English and new techniques.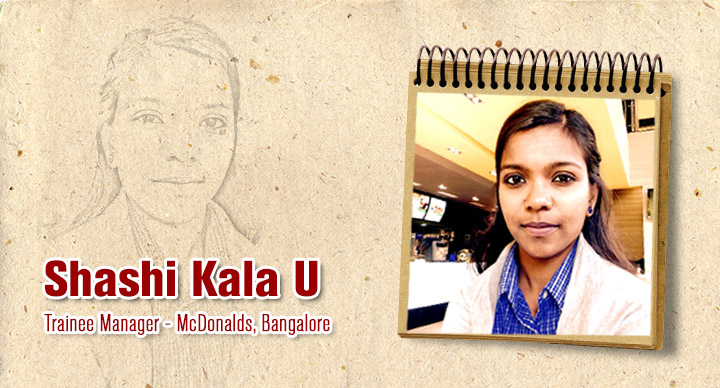 "I first joined McDonald's in 2008 soon after I finished my 2nd year pre-university course. My friend inspired me to join as I saw how quickly she was promoted and how happy she was at her job. Despite having studied in Kannada right up till my 10th standard, I was never made to feel out of place and in fact the team encouraged me to constantly learn – be it English, new procedures and techniques or basic life skills."Indeed, this is just one story that highlights McDonald's commitment to its employees. Ray Kroc, the founder of McDonald's once said "McDonald's is not just a burger company serving people, we are a people company serving burgers."
Keeping that attitude in mind, McDonald's has an Employee Value Proposition of "3F's" – Fun, Flexibility and Future.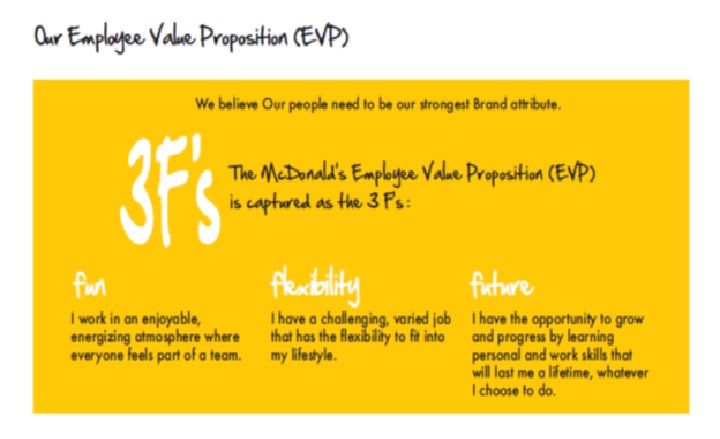 Traversing through the 'Hum Log' section on the McDonald's India blog, one sees these 3 'F's come to life in a collection of first-person employee stories.
Fun In The Workplace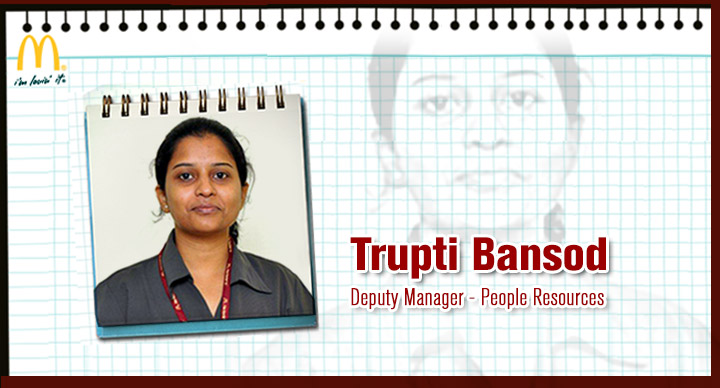 A story from Trupti Bansod, a Deputy Manager – People Resources highlighted the 'fun' element of the McDonald's workspace, explaining that she choose a career at McDonald's over a career at the Four Seasons and Taj Group, and stressing that since then, she has been embraced by the team and been given countless opportunities to grow:
"From IHM Goa, I had the opportunity to work either with the Taj group, Four Seasons or McDonald's. The program at McDonald's appealed to me the most as it was providing the most promising growth opportunity. Now that I look back, 8 years later, I am happy I followed my heart. I have grown from a trainee manager to Deputy Manager – People Resources, handling People Resources for Mumbai. McDonald's is one of the few organizations where women have an equal opportunity to grow and unleash their potential. Be passionate, take things in a positive stride and focus on your goal."
McDonald's and Flexibility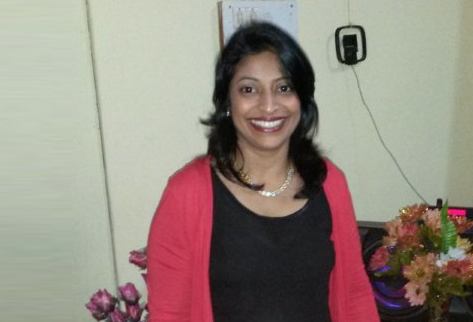 Similarly, highlighting the flexibility that the chain offers its employees, Rachiel Menezes, a Manager of the Legal & CS team recalls how the company allows her to work remotely, saying "When my husband was transferred to Doha, I thought I might have to quit my job with the legal team at McDonald's. But they surprised me with an offer I couldn't refuse – to work as a consultant, remotely! I wondered how I would be able to work from Doha with the team in India. The team offered me a lot of encouragement and I am thankful for the opportunity. The flexibility and support McDonald's offered me is something I will never forget." (Image Will Be Added)
Shaping Future Prospects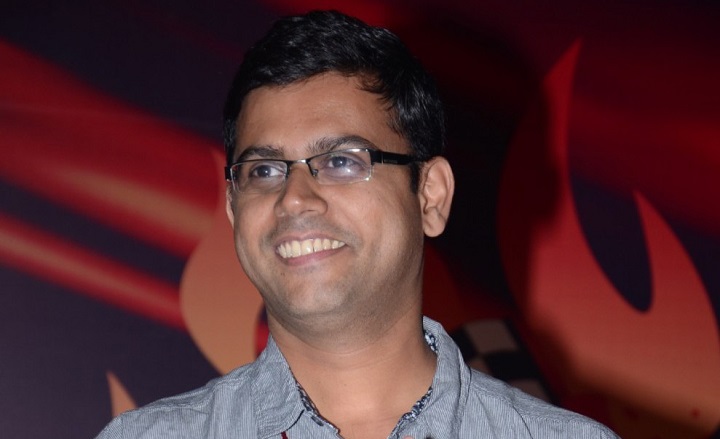 The third 'F'; future is brought out in yet another employee story; Aditya Kharwa, Director – Business Operations ROW, McDonald's India (West & South) has been a part of the organization for 19 years and one of the core members of the Operations team recalled "It has been a wonderful learning experience and at the same time, a thoroughly enjoyable one. At McDonald's, the training imparted is equivalent to an MBA as one is not relegated to a single department alone; it is hands-on training across the entire spectrum. I, for instance, started out as a crew member, went on to become a Restaurant Manager, and then an Area Supervisor, looking after three restaurants. Then I moved into HO in the Learning & Development team and later to Restaurant Solutions Group. Today, I'm heading business for rest of the west region to drive operations, regional marketing and sales to enhance the experience we provide both to our employees and our customers. My journey at McDonald's has been like a roller-coaster ride."
Indeed, in an official report, McDonald's revealed that it encourages high school graduates to peruse higher studies; the chain has tie ups with a range of courses that are available at a discount for employees, such as Veta Fluent English, as well as post graduate courses in Symbiosis and Welingkars'. "Today," the report comments, "there are several examples of people who started out in the organisation as high school graduates and now head multi-crore business verticals."
Additionally, every employee at McDonald's embarks on a 'Skills for Life' training program, which focuses on customer service and leadership skills which ensure that the employees become valuable assets not just in McDonald's, but also on future career paths.
As a result of the chain's initiatives for its employees, Hardcastle Restaurant (McDonald's India – West & South) was recognised as the No. 1 Preferred Employer among the Retail companies in India in 2016 by Great Place to Work® Institute and Retailers Association of India.
Indirect Employment
While McDonald's does a lot in terms of direct employment in its restaurants and offices, it is also indirectly involved with providing a livelihood for many others. Consider this; each day McDonald's sources approximately 4 lakh buns, 2000 kilograms of iceberg lettuce and 63,000 slices of cheese. Imagine the amount of logistics involved in creating these numbers – from farming to harvesting to transporting to processing – and you'll better understand the staggering amount of people that benefit from McDonald's daily produce demand.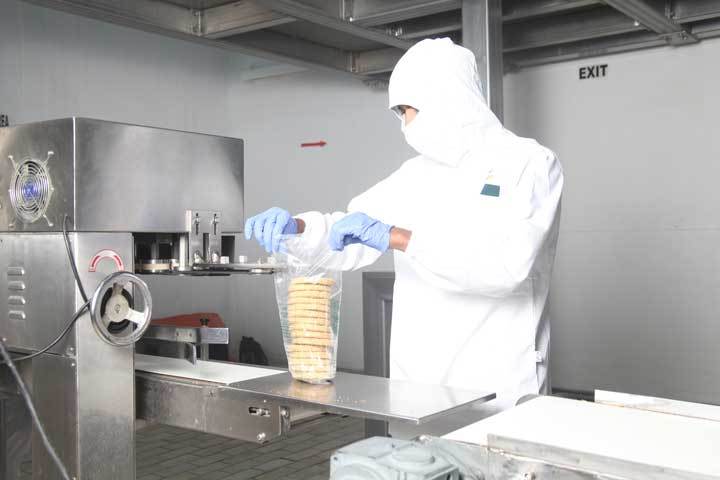 Across India, farmers are one collection of people that have benefited enormously from McDonald's Indian presence. For six years, before opening their first restaurant in India, the chain began to work to establish relationships with farmers and understand where to source the best produce in the country from. It trained 500-600 farmers in effective farming practices, helping them to align their methods to global standards. In 2010 it introduced the idea of drip irrigation to farming in India, while in 2012, it introduced the Good Agriculture Practices which educated farmers on how to produce the best yield in a cost effective, efficient manner. It also worked with farmers to establish healthy supplier relationships, ensuring that the farmers would be able to regularly sell their produce at fair prices.
By 2015, McDonald's had, through its suppliers, invested over Rs. 25 crore in improving agricultural practices in the country. Through these improvements, it has helped increase yields by 20-25%, allowing the farmers larger revenue.
Service With A Smile
The chain's involvement and dedication to both its direct and indirect employees has, gone a long way in ensuring the chains success. The simple catchphrase that every McDonald's employee operates with – "service with a smile" comes to life thanks to the chain's initiatives and working conditions. This smile is then carried over to the employees' interactions with McDonald's customers, creating that unique McDonald's experience that has contributed to a successful 20 years in India.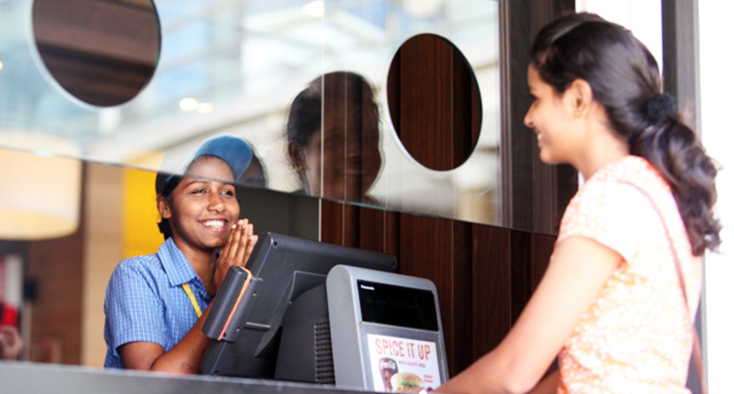 "I look up from the counter as a customer walks up to place an order. I smile and wish her. She looks distracted and in a hurry. She places an order, while talking on the phone. I turn around and put together her McVeggie burger. I serve it to her at the counter and present her the bill. She is still on the phone as she digs through her bag for the money. I return her change. She turns to leave the counter. I call out "Ma'am, enjoy your meal" and I smile. She pauses and turns back – she thanks me and smiles! A smile is truly infectious! Keep smiling!"