Food, With love- at Prem's Graama Bhojanam
After having dreamt of owning a small restaurant for himself for more than 3 decades, Mr. Krishnamurthy opened up a humble place called Prem's Graama Bhojanam. His vision was to serve food that was tasty and healthy at the same time and unique. Prem's Bhojanam stands as an excellent testimonial of his vision. The food here is traditional. In the fast-paced society that we live in, food is often not healthy. Having grown up in a village near Hosur, Mr. Krishnamurthy decided to bring to the people of Chennai, the best food of his childhood.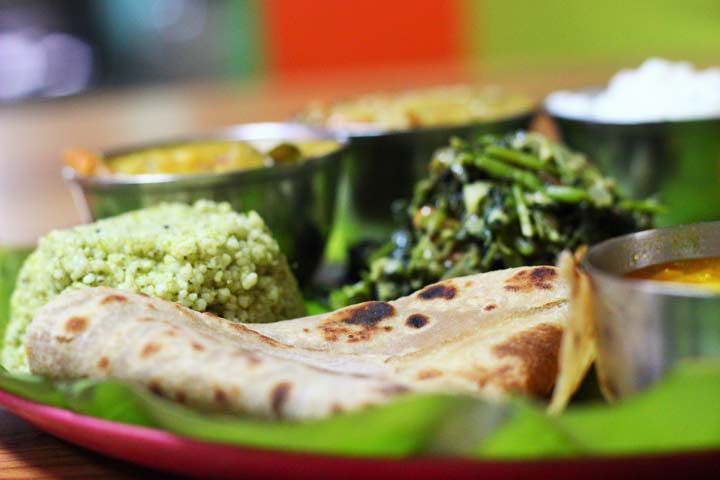 While he passionately explained to us about "kali" and the benefits of using millets instead of rice to cook, 2 plates of meals were brought to our table. The plate looked like quite a treat.
Millets in Sambhar, rasam and curd were arranged neatly on the plate and freshly made greens in the centre. While one of us had chappathi, the other ordered kali. Every item on the menu smelled wonderful and had us swooning in happiness. Absolutely fresh and wholesome, this was one meal, we devoured in delight. The water here deserves a special mention. With spices and herbs, the water tastes very similar to "thirtham" served in temples. It was wonderfully refreshing.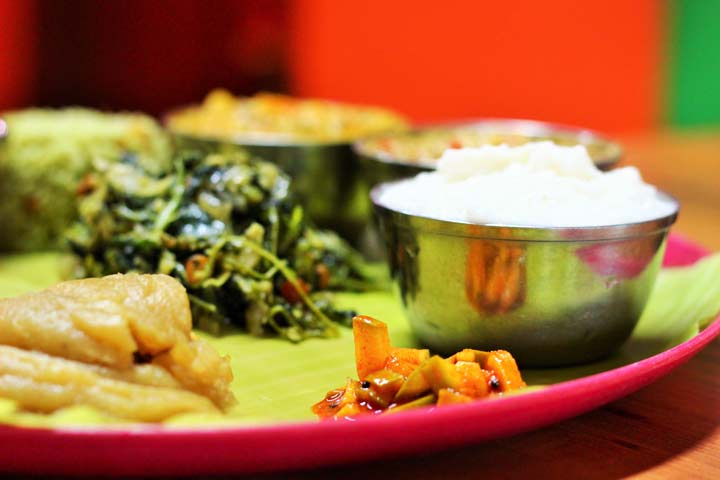 Most of the time, we're usually very sluggish post a heavy lunch. This was one very different experience for us. We felt quite fresh and energised after the traditional bhojanam. It had us pondering about the benefits of eating such healthy food every day.
We were also very touched by the conversations that Mr. Krishnamurthy had with his customers. Every one of the customers seemed to know him well and shared a lovely bond with him. It was almost as if, through food, they had all become one big family.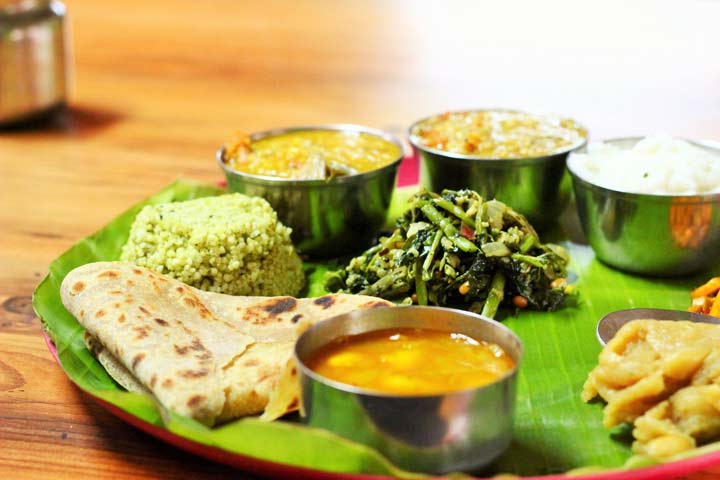 What we had:
Ordinary meals- Sambar, Rasam, Curd, Keerai poriyal, Chappathi and Butter Beans Kuruma, Ashoka Halwa
Ordinary meals- Sambar, Rasam, Curd, Keerai poriyal, Kali, Ashoka Halwa
Find Prem's Graama Bhojanam at in a tiny lane at No.19 Sardar Patel Road (NEXT TO G.R.T) Adyar