Food Trippin' Feat. Rocky and Mayur Is Coming To VR Mall This Sunday And I'm Totally Fangirling!
No, I'm not kidding! Rocky and Mayur of Highway On My Plate fame (if you haven't seen the show, shame on you) are coming to VR Mall this Sunday as a part of Food Trippin' hosted by Cleartrip. Honestly, I feel like I don't even need to say anything else – because just one look at the event headliners had me sold. It could literally be a remake of the Fyre Festival and I would still go!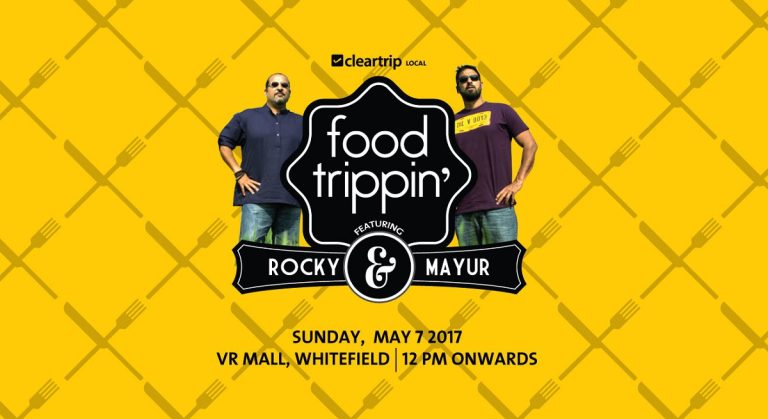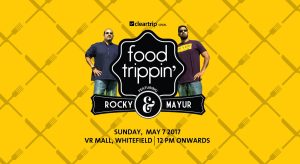 However, the line-up of events at Food Trippin', being as amazing as they are, have ensured that it's going to be a foodie's paradise. Let's start with the food that's gonna be available. In an absolutely shocking move, they've literally (and I mean literally) managed to wrangle all up a combination of all my favourite restaurants in Bengaluru plus so many more. Don't believe me, just watch! First on the list are my absolute favourites: Smoke House Deli, SodaBottleOpenerWala, Hard Rock Cafe, Big Brewsky and, oh wait, they're all my favourites!
You'll get every type of cuisine that you could possibly be craving and loads more that you never knew existed! In addition to this (yes, it just gets better), you'll get to enjoy live music by Best Kept Secret as well as enjoy the IPL screening of RCB vs. KKR (I know, we're out of contention, but we can still hope KKR loses).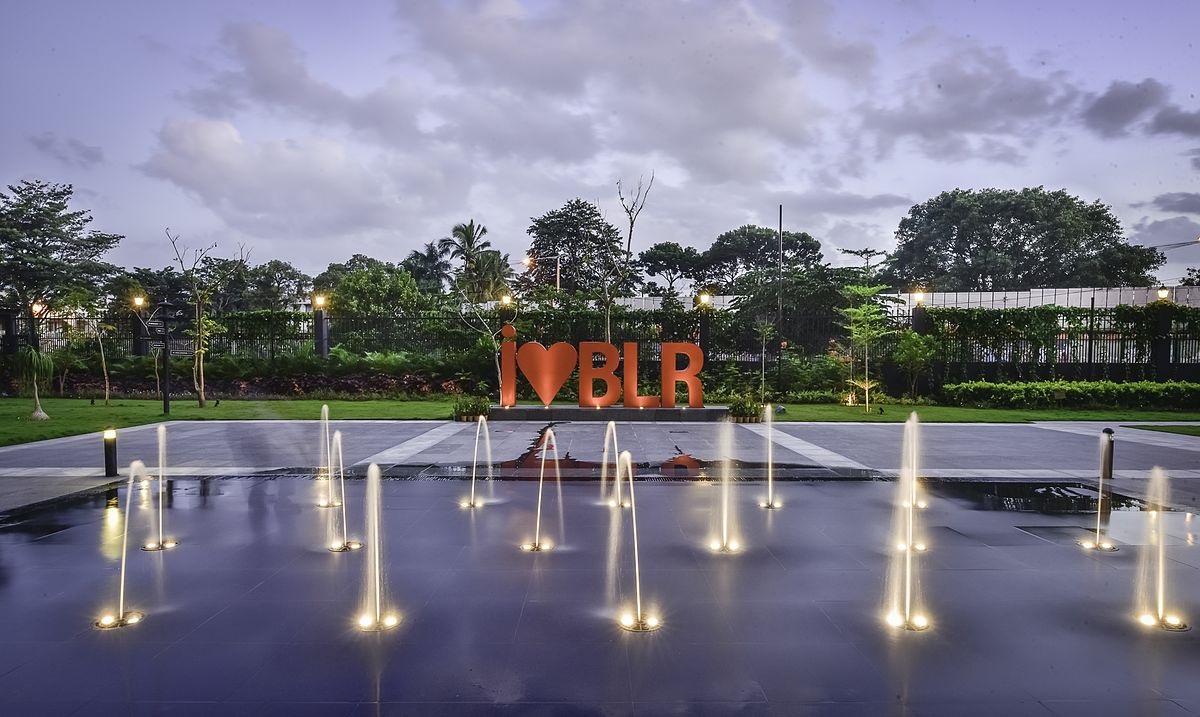 In case you weren't convinced yet, you'll also get a chance to interact with (stalk) Rocky and Mayur in the flesh (brb, my head is exploding). There is a special gold pass available which entitles you to the food fest as well as a masterclass with Mayur (you know where to find me!) where you'll learn to whip up some delectable treats!
So what are you waiting for? Head down to VR Mall to experience a fun filled Sunday with booze, bands, food and (most importantly) Rocky and Mayur – if you don't, you'll regret it!
Date: 7th May 2017
Timings: 12 pm
Where: VR Mall Bengaluru
Cost: Rs. 100 onwards Book Now