Food With a View at A2, The Park Chennai
The Park Chennai has been a landmark on Nungambakkam High Road for a few years now and their restaurants have quite a name for themselves. Say 'Leather Bar' in a crowded room and everybody knows what you're talking about and their all day restaurant, 601 is known for their buffet spreads and brunches. And of course, we cannot forget their rooftop-poolside bar , Aqua.
Now you can add a new place to your wish list, thanks to The Park Chennai's latest restaurant, A2. Linked to Aqua, this restaurant is indoors and has a rustic feel to it, with a bar and seats set up facing the pool. On a hot summer day and after a long swim in the pool, this is the perfect place for you to escape into.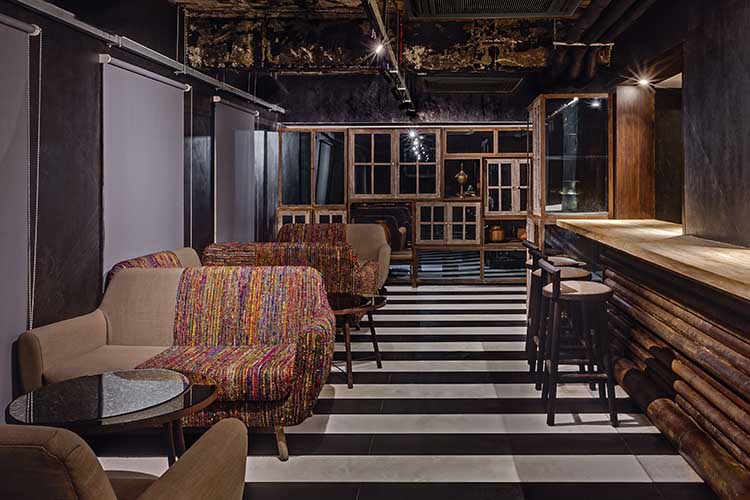 What makes A2 different from Aqua and the other restaurants? Besides the way it is set up, it's the food. Think of it as tapas meets sushi meets Pan-Asian. They've even got an open sushi bar and a long list of tapas that you can choose from, that blends Indian cuisine with that of Japanese, Chinese and even Spanish.
The day we visited was a blazing hot day in Chennai thanks to the heatwave and the escape into A2, with a view of the pool and the blue Chennai sky made it a perfect day to try something new. Here's what we had, and what you should try when you finally stop by A2.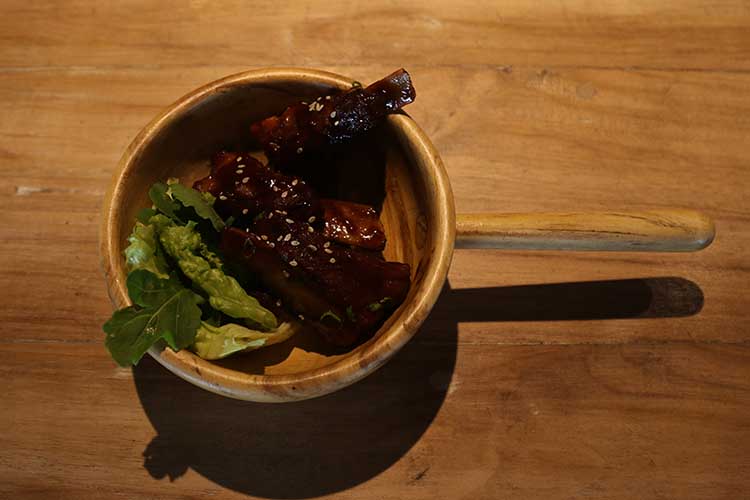 Prepare to get your fingers dirty, because these Sticky Hoisin Pork Ribs are a great treat for those that eat meat. Soft meat with a sticky sauce is everything this summer needs.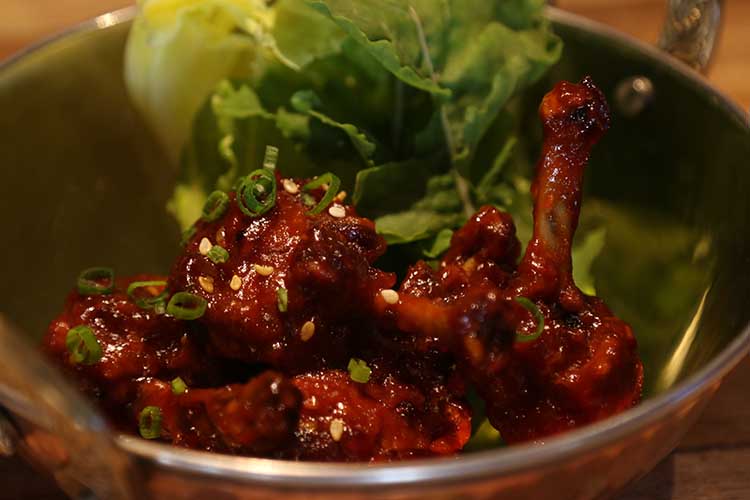 When you're handed a dish called Drunken Chicken Wings, you don't ask any questions, you just eat them, because you know you're in for a treat.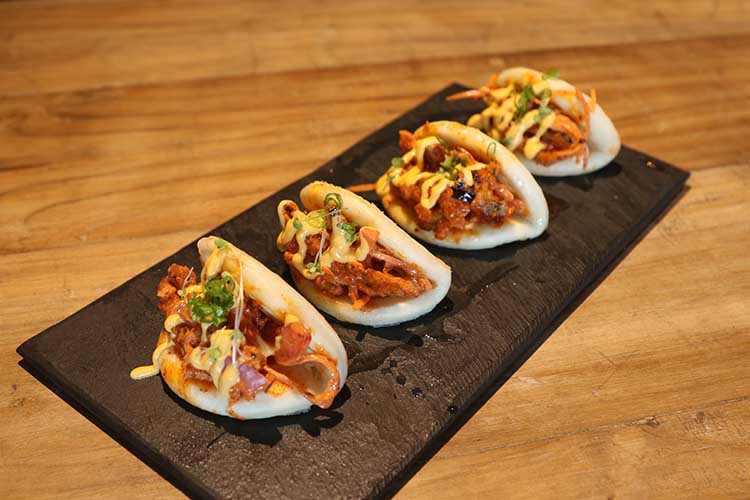 Fear not vegetarians, there is lots to choose from! Like this Bao with Miso Marinated Fried Eggplant, Kimchi and Spicy Chilli Sauce. We did say that it was a blend of many delicious flavours, didn't we?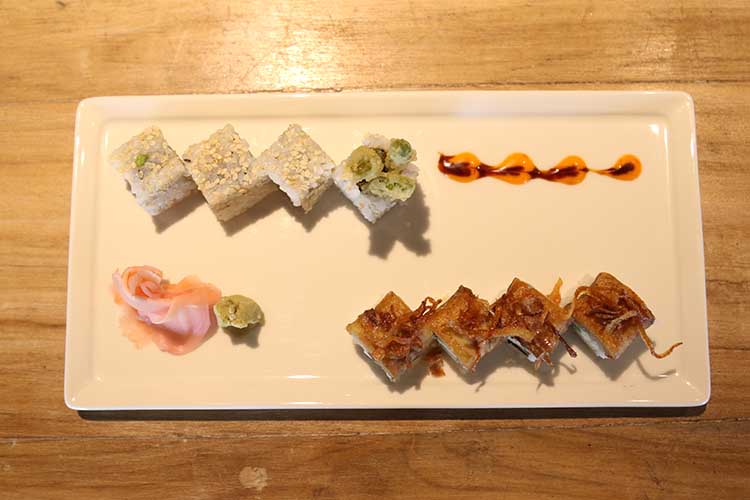 That's right, there's such a thing as vegetarian sushi and it is delicious. Give the Yon Yasai Maki (or any of the options on the menu) a try, because you get a variety of different flavours to feast on.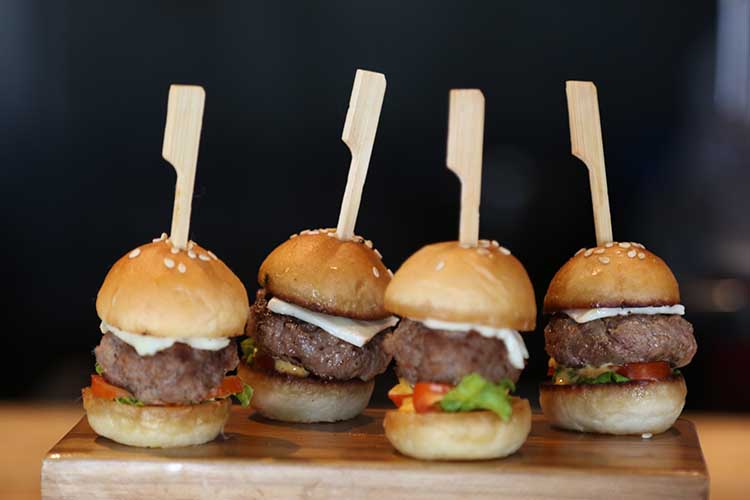 Some call them sliders, others call them burgers, we just call them delicious. These Mini Tenderloin Burgers might look small, but they taste just as good as a full tenderloin burger. Also, they are perfect for Instagram, take note.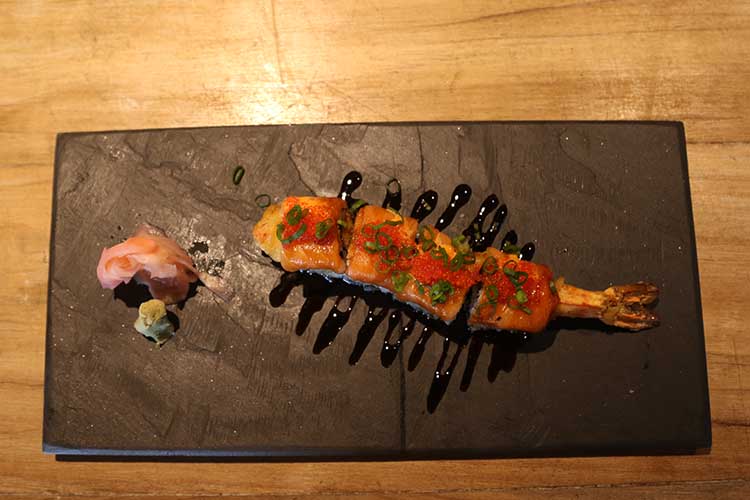 Sometimes the food looks too good to eat and this one, plated like a dragon, is proof of that. They call this The Dragon and we wanted to make it drag-on because it was so good. Get it?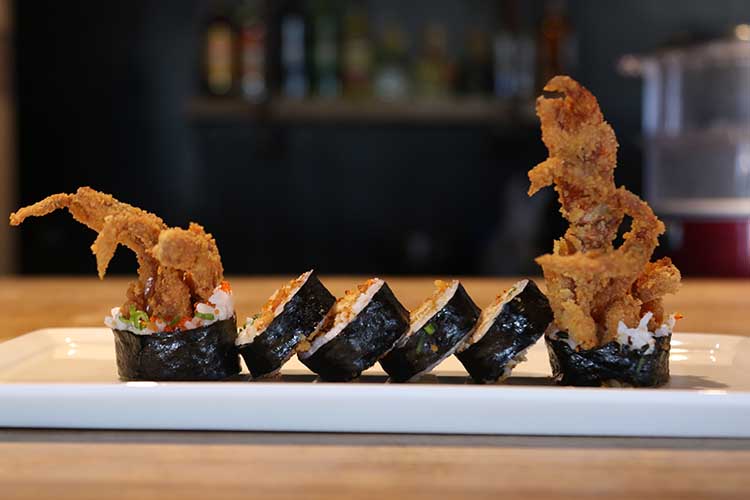 This was our favourite dish of them all. Made with soft shell crab, the Spider Maki is set up to look like a crab crawling out of the sushi. But it tastes divine. It's one of those dishes that looks good and tastes just as good too.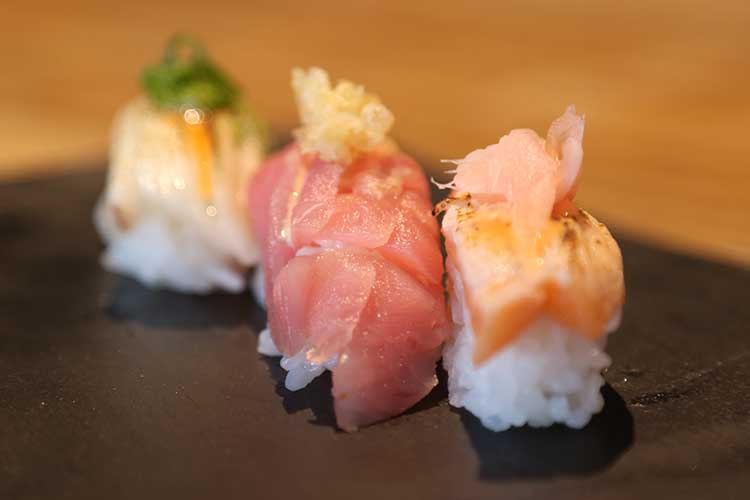 Of course when you eat at a Pan-Asian restaurant that has sushi and Sashimi to choose from, you try it all. And it's not just for the non-vegetarians, because you can choose from avocado and spicy mushroom too.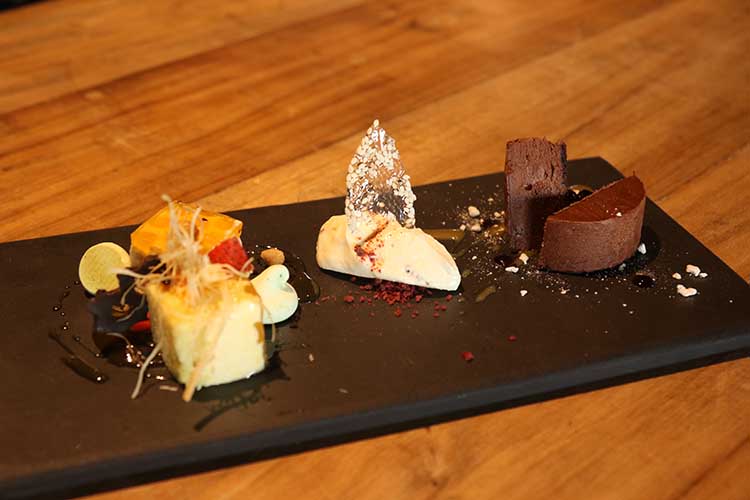 We cannot forget dessert, obviously. On this plate was Flambéed Dark Chocolate Marquise, Passion Fruit Semi Freddo and Poitou Goat Cheese Mousse. That's right, goat cheese.