Fort Has A New Destination For Your Favourite Chinese Food: Haka
Chinese fare is one of India – perhaps even the world's – favourite comfort foods, so it makes perfect sense that there's a collection of popular Asian restaurants across Mumbai. The newest kid on the block is Haka, a casual dining, family run Chinese restaurant which is unique thanks to its luxurious, chic interiors, competitive prices and the fact that they serve Halal fare.
Stepping Into Haka
We visited Haka late last week to sample their offerings which include classic Chinese dishes like Sweet Corn Soup, Lung Fung Soup, Spring Rolls, Dim Sum and Fried Rice as well as a range of Sizzlers.
We were immediately impressed with the spaciousness of the restaurant and its chic decor; plush blue velvet couches faced olive green chairs while the ceiling was bedecked with cylindrical shapes, resembling bamboo shoots that one tends to associate with China. The upscale decor was balanced by popular music playing softly over the speakers; a combination that would make Haka the perfect place for a causal meeting or work get together.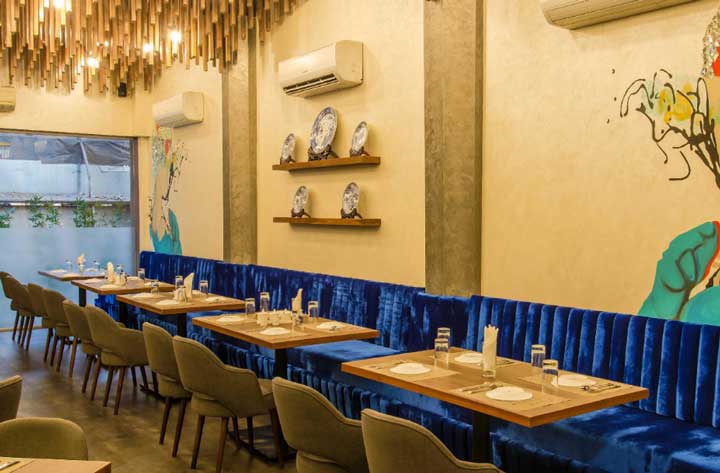 Tasting The Talk
After settling ourselves deep into the blue velvet couches, we turned our attention to the menu which places focus on prawns, fish and chicken as well as a range of vegetarian dishes. The Dynamite Prawns came highly recommend, so we called for a serving as well as the Cocktail Prawns, the Black Olive Chicken and the Chicken Shumai. To add a vegetarian touch to our appetiser trail, we called for the highly recommended Crispy Honey Potatoes.
The Dynamite Prawns were an instant winner; coated in a smooth, creamy sauce in a bed of crunchy vegetables, the prawns themselves were succulent and soft.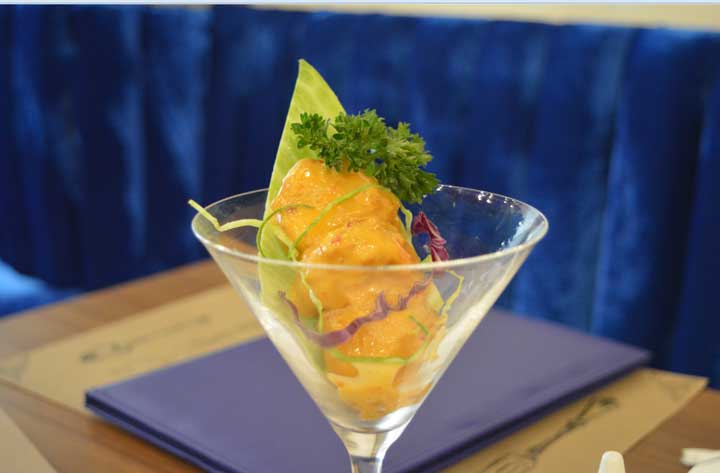 The Cocktail Prawns, meanwhile were covered in a delightfully crunchy tempura batter which contrasted with the soft prawns. The Crispy Honey Potatoes were also a win; the balance of textures between the soft potatoes and their crispy sweet coating was addictive. Meanwhile, the Chicken Shumai stood out thanks to the dumplings soft, mildly spiced chicken filling and the thin wrapper.
For our main course, we then called for a dish of Sapo Chicken, Fish in Black Bean Gravy paired with Young Chow Fried Rice. We were impressed with the Fish In Black Bean Gravy; fresh rawas was infused in a spicy, fragrant black bean sauce. The Young Chow Fried Rice, filled with carrots, capsicums, leek and other exotic vegetables paired with the Fish In black Bean Gravy to make a balanced, satisfying meal.
Finally, we polished off our meal with the Chocolate Mousse; an airy, chocolate decadent mousse topped a crunchy biscuit base and a dark Chocolate sliver.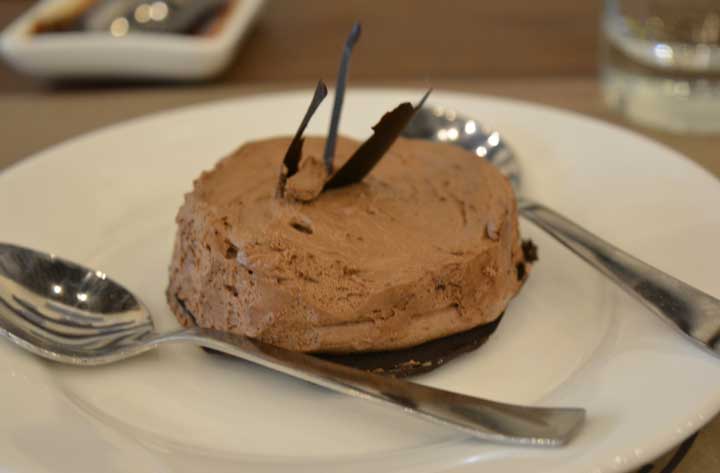 We stepped out of Haka a while after our meal began, pleased with many of the dishes we sampled. As Haka is at the heart of Fort's office area, we imagine it will become a favourite casual corporate hangout spot; pay it a visit to see if you agree!