"I grew up in a quintessential Punjabi home and ate Indian food every single day" Sunny Leone On Food & Kitchen
She came (no pun intended), she saw and she conquered. From an adult star to an established Bollywood starlet in the making, Sunny Leone, a.k.a., Karenjit Kaur Vohra has come a long way. Among a number of other things, the actress is admired for her girl next-door charm and sweltering curves. So how does she do it? Is it a strict eating regime, a tedious squat-plank session or more? We shall find out.
In a recent interview to a leading daily, Leone revealed that she loves herself a sumptuous meal, her coffee black and kitchen armed with handy gadgets at all times.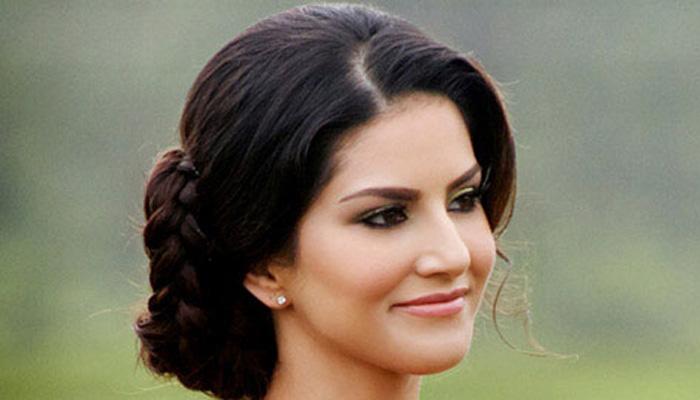 Lightly Boring
Speaking about her diet, the actress said, "I like to balance my meals. I am not a fan of either eating less, or starving. I avoid packaged or frozen food, and ensure that the meals I eat are made from fresh ingredients. If you are addicted to coffee, opt for black rather than coffee with milk. If I am hungry between meals, I eat egg whites and toast, or dry fruits."
Though the Ragini MMS 2 actor prefers a balanced and wholesome diet, she admits to being a light eater. I am a very light eater, you could even call me a boring eater. My lunch is usually a lot of vegetables, or grilled chicken. And the pattern is repeated for dinner, sometimes with a soup thrown in.
"I ensure all my meals have very little salt since sodium can cause bloating, and I include a lot of seasonal fruits in my meals. I particularly like kiwifruit", she says adding that her breakfast too is a simple combination of coffee from Dunkin' and some egg whites on toast.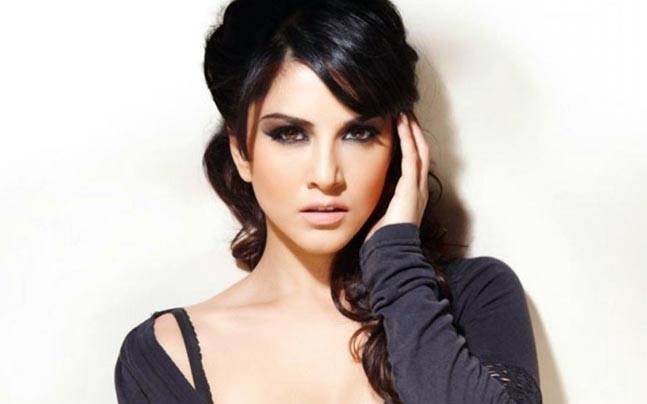 Cheat & Comfort
It is not unknown that Leone has solid Punjabi roots, which explains a lot of her food choices from chhole to parathas. "I grew up in a quintessential Punjabi home and ate Indian food every single day. It was all about rajma and chole and paranthas. I remember the wonderful paranthas – paneer and aloo – that my mom made."
Believe it or not but the Canada-born Punjabi actress shares a very special bond with the Capital as well. "I like Delhi's street food, especially gol gappe and dahi chaat", she says revealing that her cheat meals lead the way to the city's chaat.
Speaking of cheats, Leone also has her set of indulgent comfort food, that is, chocolates and parathas. I buy (chocolates) from every city I travel to. I also like parathas. It is not that I don't eat stuff that is fattening, I just make sure the portion-size is not too big."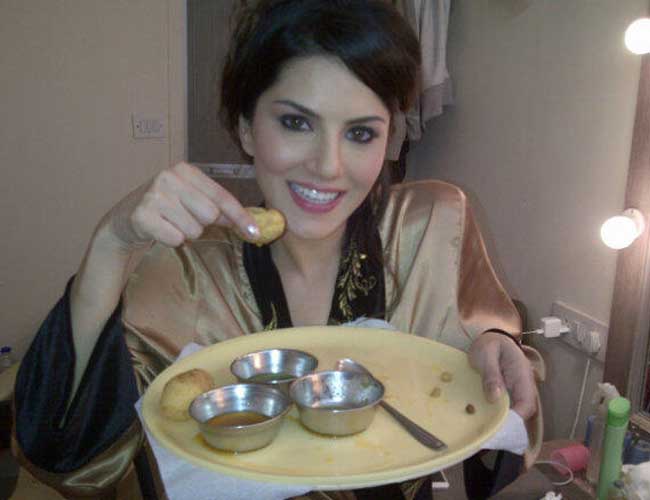 Karen The Cook
Despite being a busy bee shooting for movies and keeping up with the tinsel town paraphernalia, Sunny Leone manages to take out time for her cooking space. "I often buy stuff for the kitchen. I spend a lot on kitchen gadgets like ladles and grills. I also buy cheese, chocolates, sauces and condiments because different kinds of ingredients make food taste so good."
With her love for a well-equipped kitchen established, it goes without saying that the One Night Stand actor is fond of cooking as well. "Both Daniel (Weber, her husband) and I cook a lot together. He loves cooking healthy meals and salad, while I cook a lot of unhealthy stuff. We often cook breakfast together. But I don't cook anything out of the ordinary: eggs, pasta, noodles, omelets, that sort of stuff."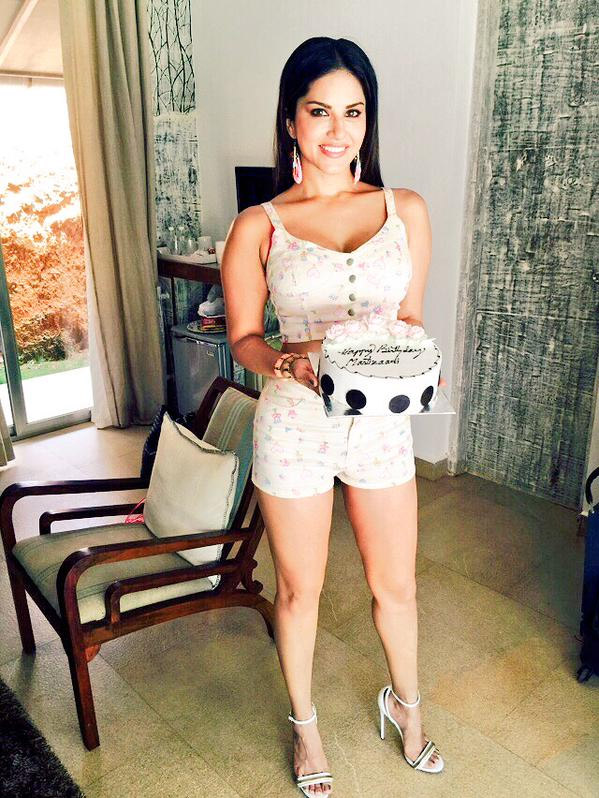 The actress will soon be seen on the big screen with her latest thriller drama One Night Stand, which releases tomorrow.
Source: The Indian Express