Hamsa: A Luxurious Vegetarian Culinary Affair Fit For Royalty
Named after the goddess Saraswati's vahana, Hamsa is a brand new fine dining vegetarian restaurant in the heart of Chennai providing you with not just a great selection of vegetarian dishes, but also an ambiance that is steeped in culture and details. Opened by Nithin Kalkiraju, Hamsa is a journey to another place from the minute you set foot into the restaurant. The attention to detail and the importance of culture is prominent at every turn.
The walls of the restaurant are covered in intricate jaali carvings inspired by the Mughal age, these jaalis were used not only as a source of light and a good view, but scientifically also works well for a good breeze. Carved on solid Beige Sandstone, these jaalis were worked on by artisans for almost five months. There are also intricately carved pillars are made from Pink Sandstone and are exact replicas of Emperor Akbar's Diwan-i-Khas. Adorning two of the walls, the pillars are an important part of the restaurant's design.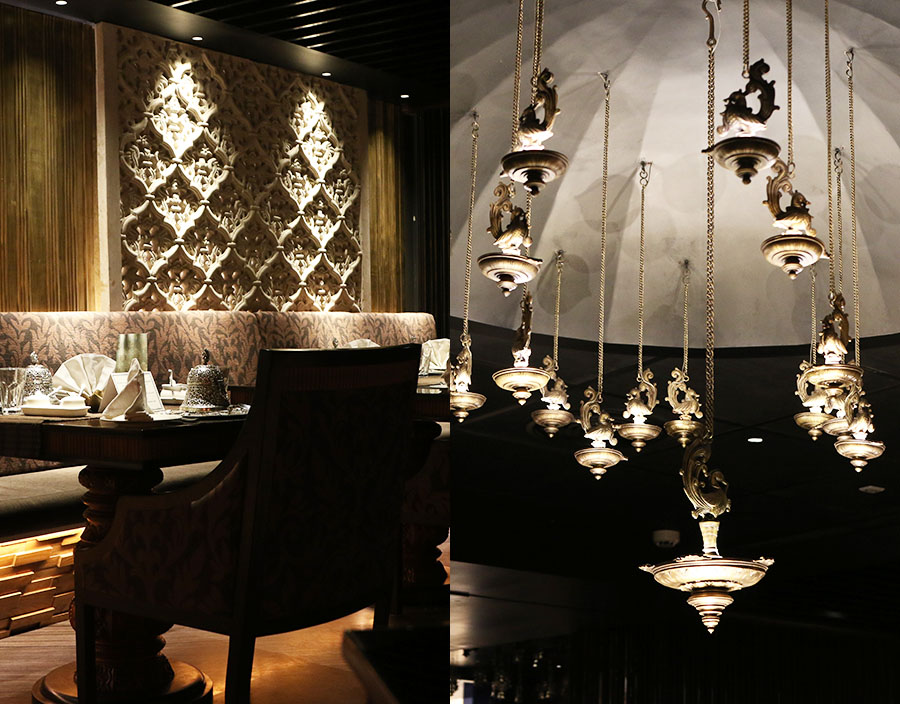 What might just be the most interesting in the restaurant are the 108 bronze bells hanging from the ceiling near the entrance. In a temple, the bells are to be rung when you walk in as a way to clear your mind of all thoughts so that when you start your prayers, your thoughts are pure and clear of the worries of the world. The same way, the bells at the entrance to Hamsa are a message to clear your mind of everything as you step inside to enjoy your meal.
Visiting this restaurant is an experience that you cannot miss. The details are just the beginning of how elaborate everything is. From the dim lighting to the music and the feel of being in Hamsa, you feel like you're experiencing something new for the first time.
When you sit down at your table, you are greeted by a gorgeous bell-shaped silver box that when opened, you find a gulab jamun waiting for you. Starting your meal with something sweet is definitely the way to go.
Let us begin…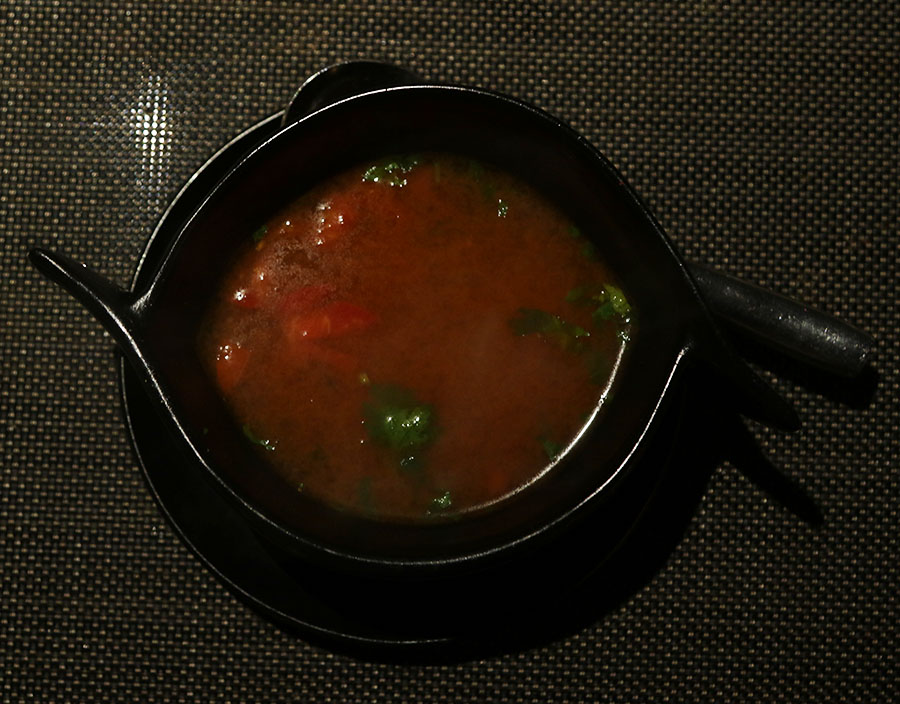 To start with, we had a bowl of hot soup. Known as a Dhaniwal Shorba, it's a thin soup of coriander and ripe tomato that is blended really well.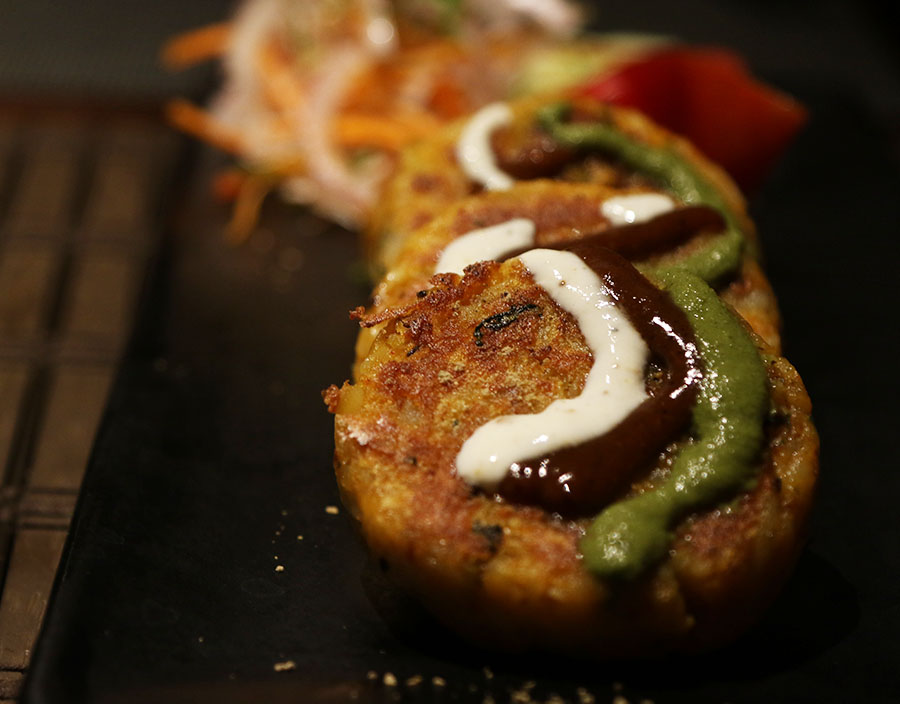 For starters, we had Aloo Tikki. The cutlets were really soft and melted on our tongues as soon as we ate them. The aloo was really nicely mashed and spiced.

Next came the Paneer Saunfiya, which is grilled cottage cheese stuffed with a fennel spiced mixture.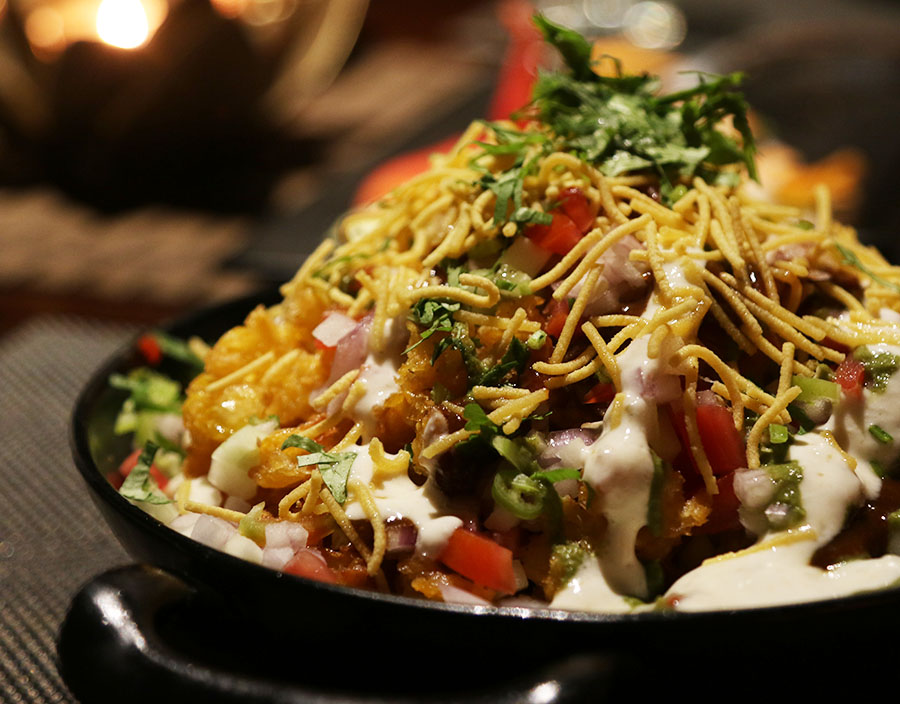 And of course, we had the Makkai Muthia Chaat which is a special dish at Hamsa. Golden fried corn kernels are tossed with mint and tamarind sauce.
About the mains…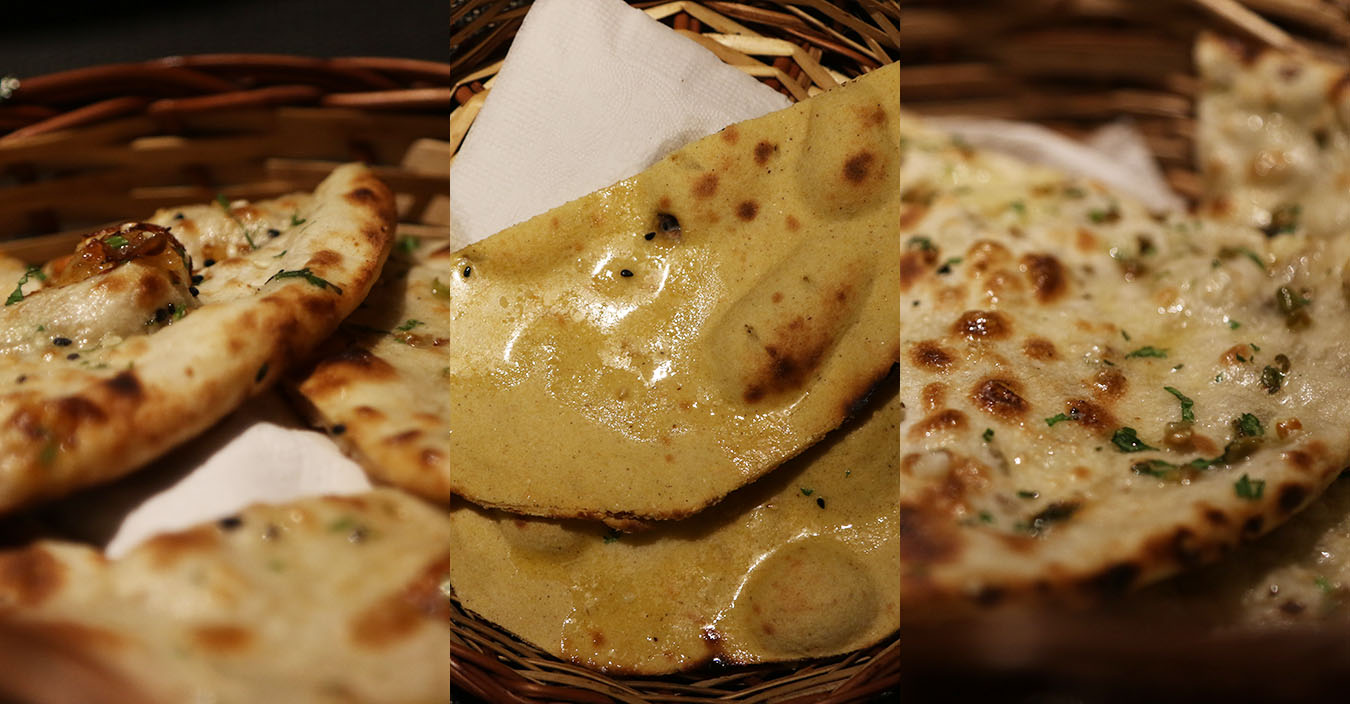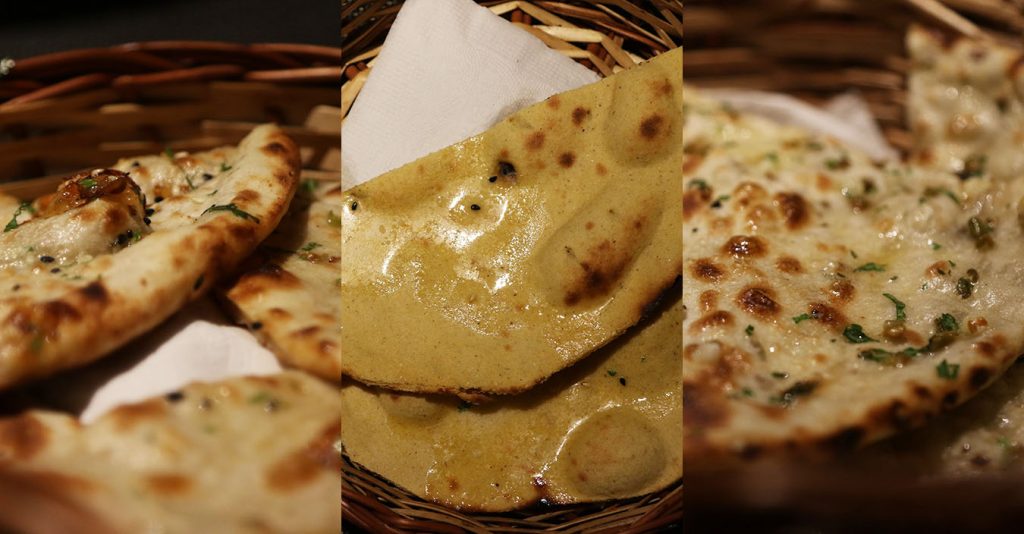 You have a lot of bread and rice options to choose from, so don't hold back. Get one of everything even. We had the Amritsari Kulcha, Cheese and Olive Naan and Makki di Roti. All spread with ghee and perfect even without accompaniment.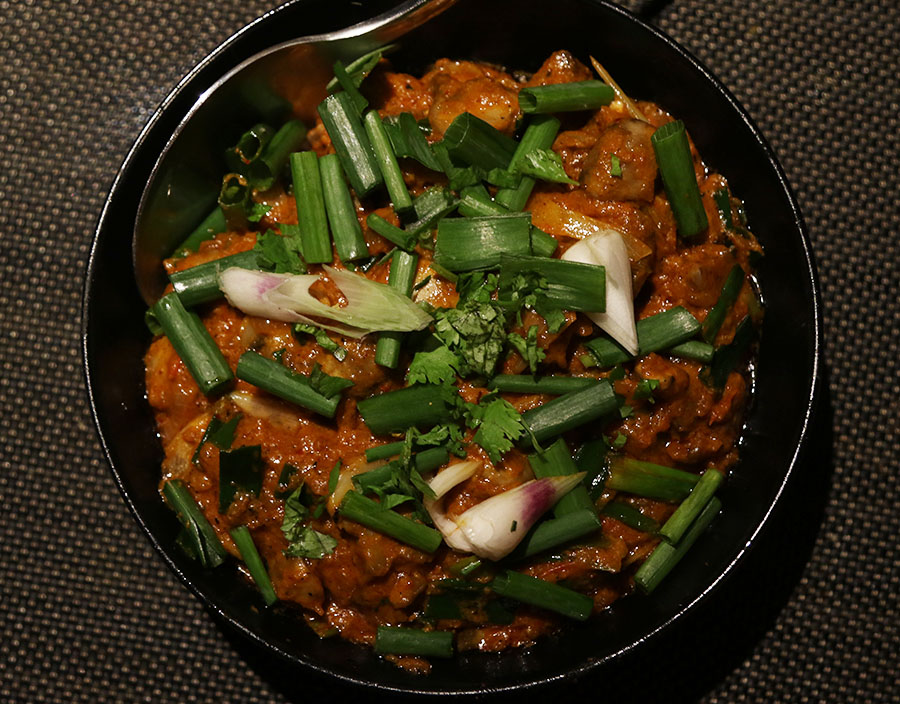 Musrooms, green peas and spring onion were the stars of this dish. Rich in flavour and spices, the Dingri Hara Pyaz went really well with the kulcha.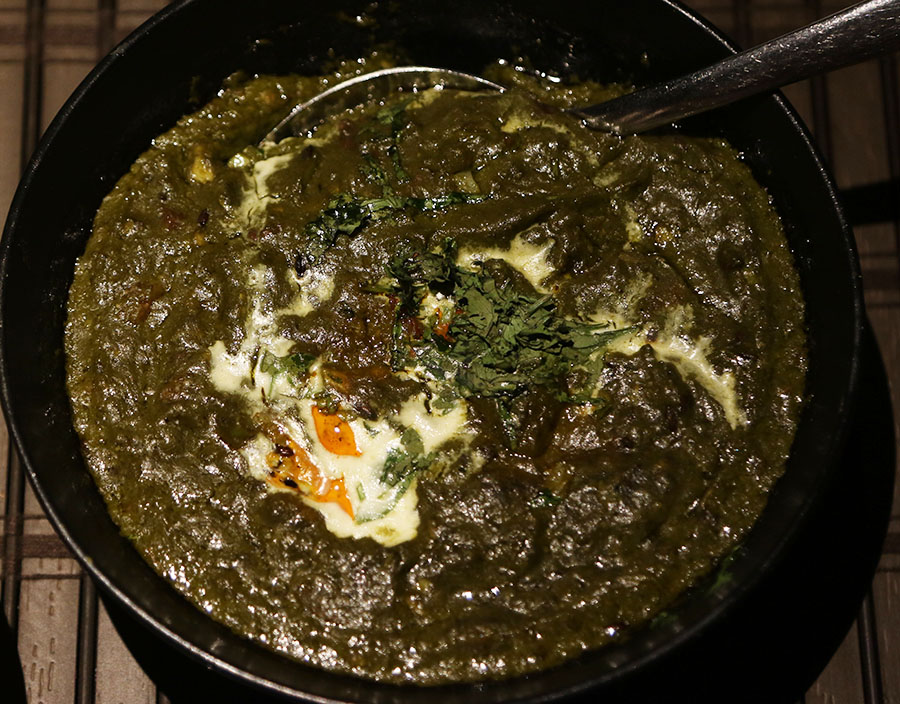 The Sarson Ka Saag is meant to be eaten with the Makki di Roti and nothing else. That is a combination that is perfect together as they are apart.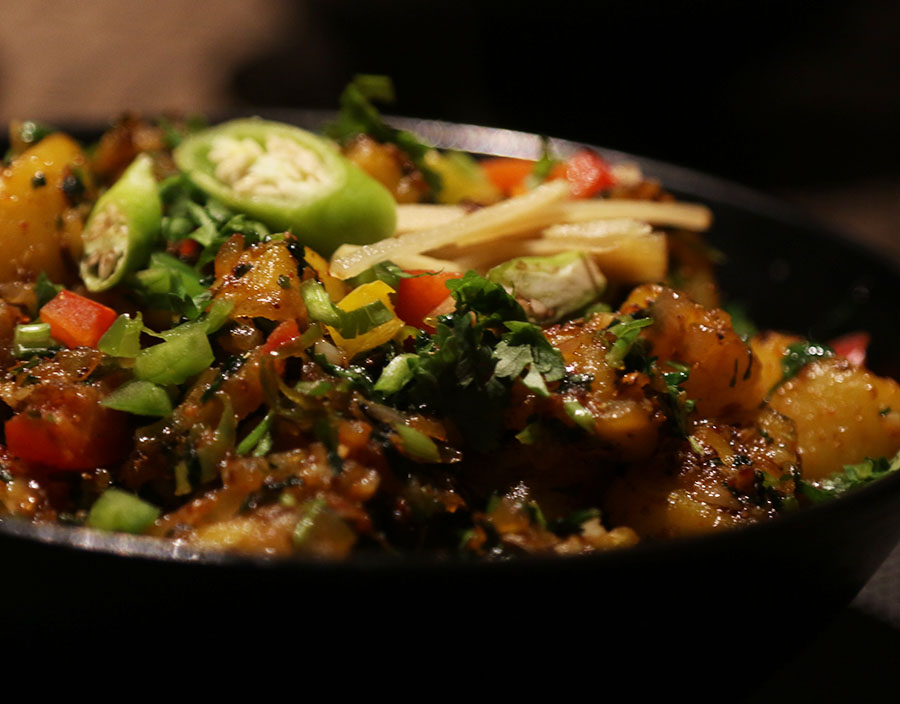 Also on our table was the Aloo Hing Daniya, which had small pieces of potato cooked and flavoured with asafoetida and coriander, giving it the perfect balance.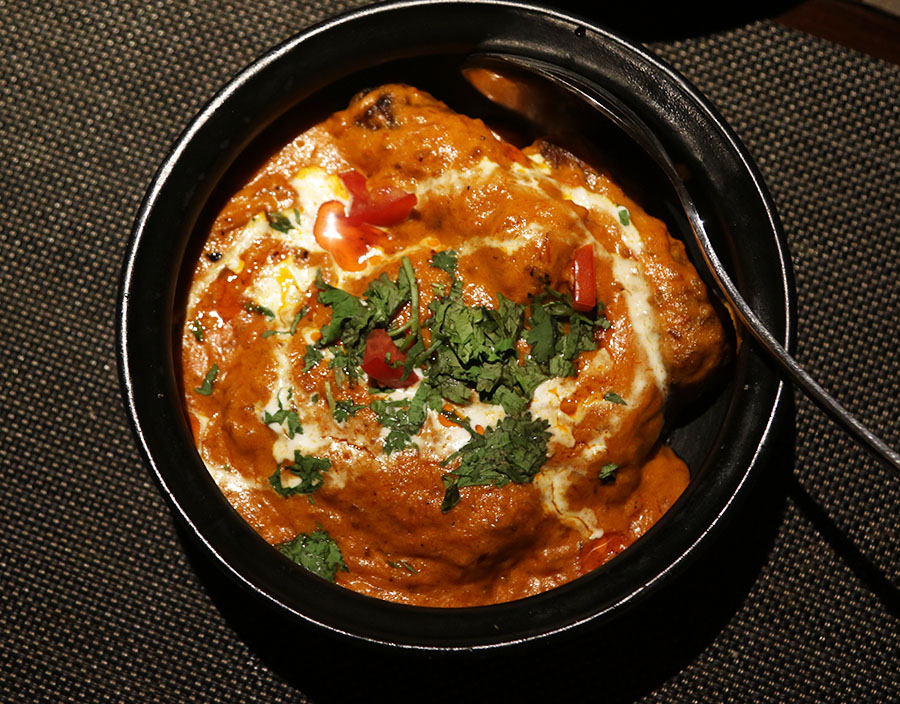 One of the most interesting dishes on the menu was the Kamal Kakdi Kofteh. Dumplings made of the lotus stem are stuffed with dried prunes and apricots and served in a tomato gravy. For those that love sweet and spicy mixed together, this is definitely your dish.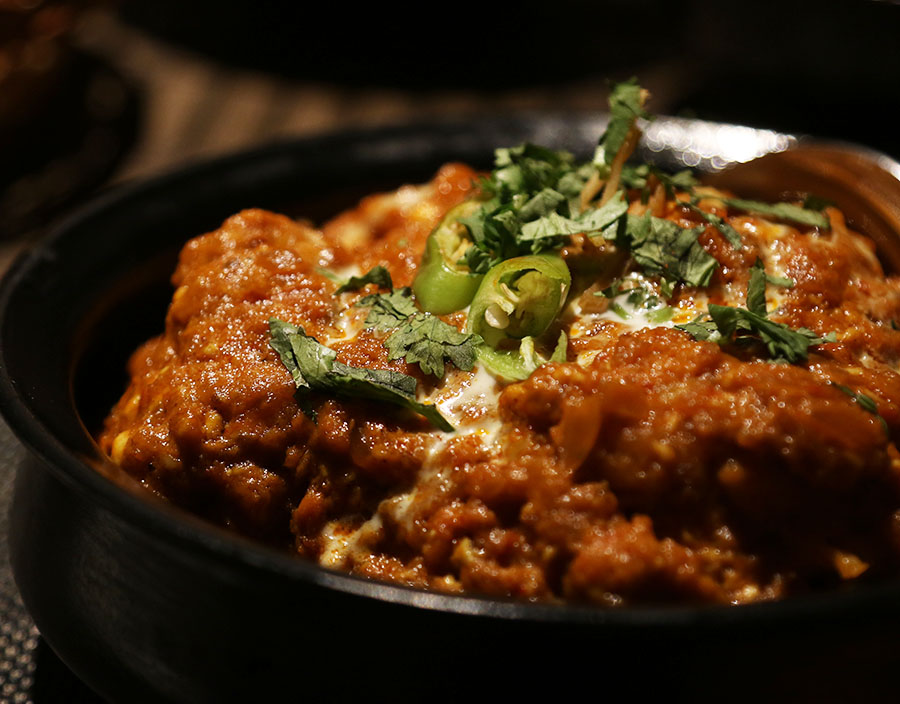 The Gobi Dum Musallam has large pieces of cauliflower slow cooked in a rich yellow gravy and spiced really well.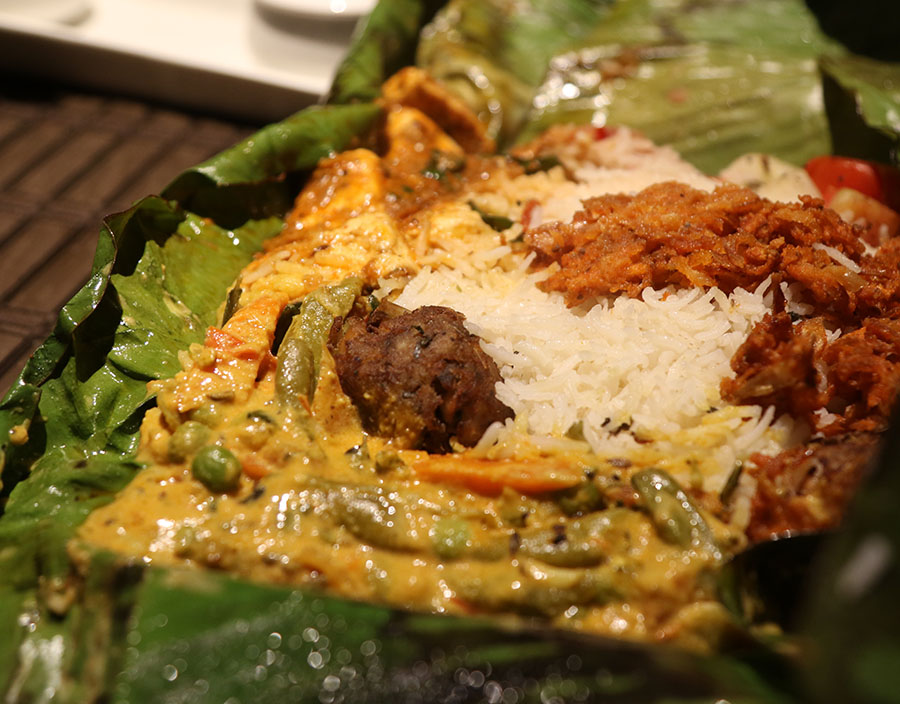 Another really special dish at Hamsa is the Leaf Enclosed Hamsa Rice. It's the signature rice wrapped in a banana leaf. But the best part about it is that within the leaf, there are small portions of dishes from different South Indian states. So the rice soaks up the flavour and mixes it all together when you are served.
Sweet treats are made of these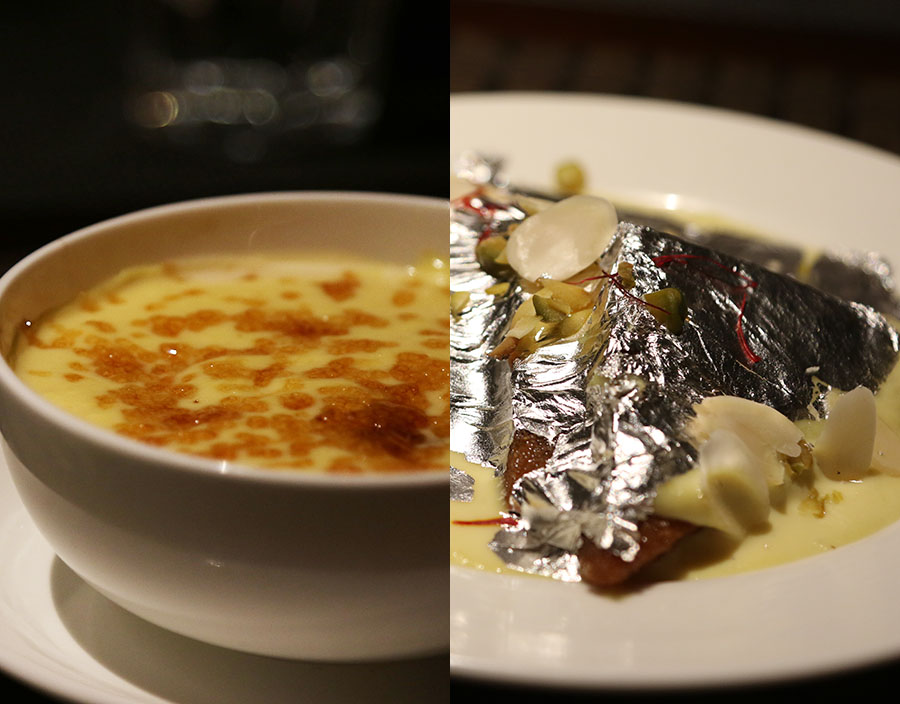 And finally, dessert. On the specials is a Shahi Tukda which is an Indian bread pudding that melts in your mouth. Also, we had the Gulab Jamun Brûlée which has gulab jamun in the bowl, with a layer of custard over it and then topped with burnt sugar. The perfect end to a perfect meal.