Here's The One Food Freddie Prinze Jr. Has "Given Up On"
They say not everybody's perfect. Well, we'd like to disagree. Case and point, Freddie Prinze Jr. Not only is this 90s heartthrob a ridiculously gorgeous example of male specimen, the man has proved to be a successful actor, a culinary school graduate, a cookbook author, and a loving family man. Although, and I counter my statement, there is a teeny tiny flaw, milord. The She's All That actor is not equipped to make a particular breakfast item – pancakes.
Yep, that's right, he may have an illustrious cookbook, Back to the Kitchen, and culinary school degree to his name, but Prinze Jr. falls short of talent when it comes to flipping some pancakes. "He has given up on pancakes now," his wife, Sarah Michelle Gellar told People. "He's like, 'No, no, no.' If the kids are asking for pancakes he's like, 'Call your mama, that one is her. Pancake muffins, pancakes, whatever, you get her to do it.' I've out-pancaked him."
But that's okay, considering Gellar is also no less of a czarina in the kitchen. And given the fact that she too has penned a cookbook, Stirring Up Fun With Food, and rolls out some pretty neat pancake mixes under her food line Foodstirs, we would trust the mommy of two with more than just pancakes.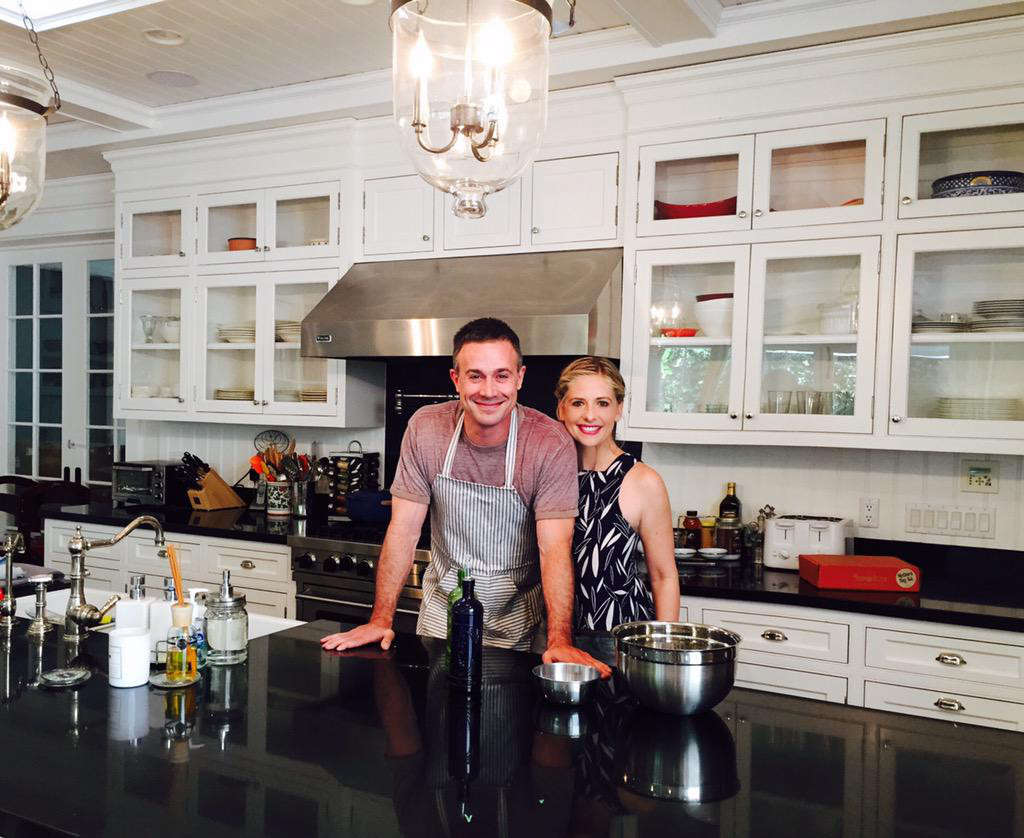 And Gellar isn't complaining either. "I love my kids. I love being with them. Our favorite thing in the world is to do family dinners and all get together and cook together and eat together," Gellar told People. "And hopefully they help clean up a little bit."