Hood Food: The Gurgaon Guide – 10 Places To Eat At Sohna Road
Connecting Gurgaon to the nearby town of Sohna is the gasoline streaked Sohna Road. On the Gurgaon half of this highway stand a number of malls, eateries and breweries. And just in case you fear getting lost along this tarmac snake, refer to our list of eateries to visit when here.
25, Ground Floor, Ninex City Mart Mall, Sohna Road, Gurgaon-122018 | 0124 4377055
Get ready to lose your mind over the exotic and mouthwatering variety of cupcakes at this dream factory. The place whips up some surreal bakes topped with the creamiest icing you might've ever sunk your teeth into!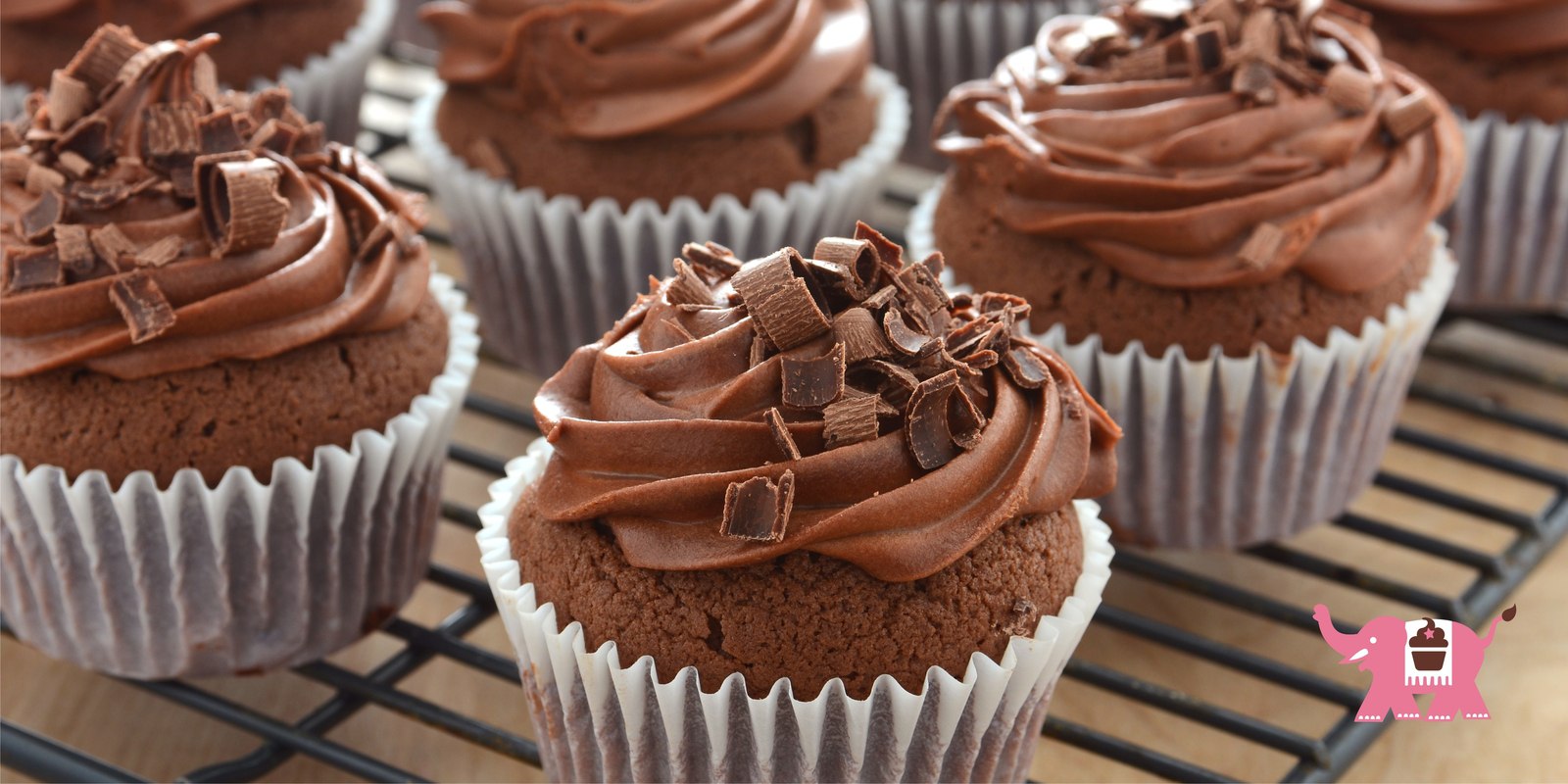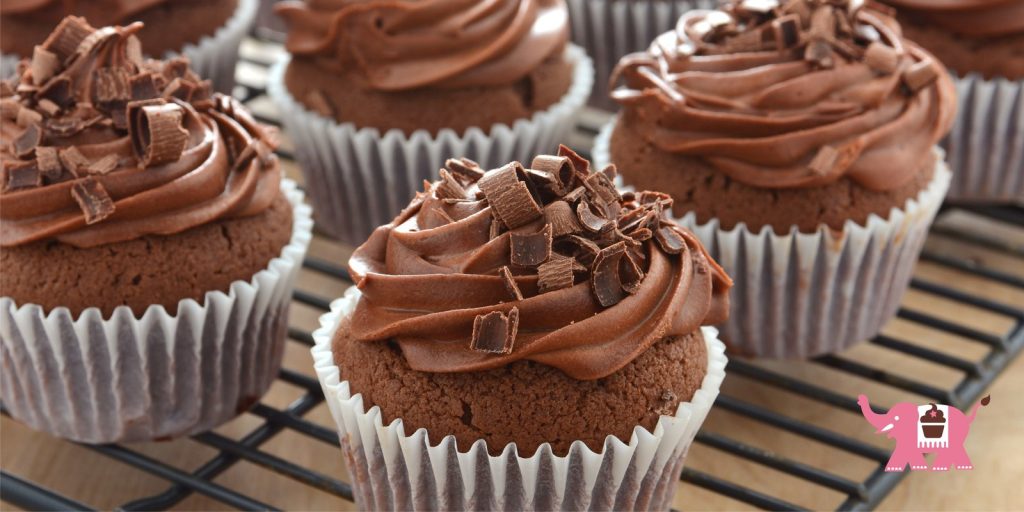 Spaze i-Tech Park, Tower C, Sohna Road, Sector 49, Gurgaon-122018 | +91 99 99100814; +91 9818422466
Staying true to its name, Hunger Station is the one stop shop for all hungry souls. The bright and lively space done up In happy and vibrant colors, serves up delicious Italian, North Indian and Chinese grubs. The fitness fanatics can even pick from the menu's healthy section.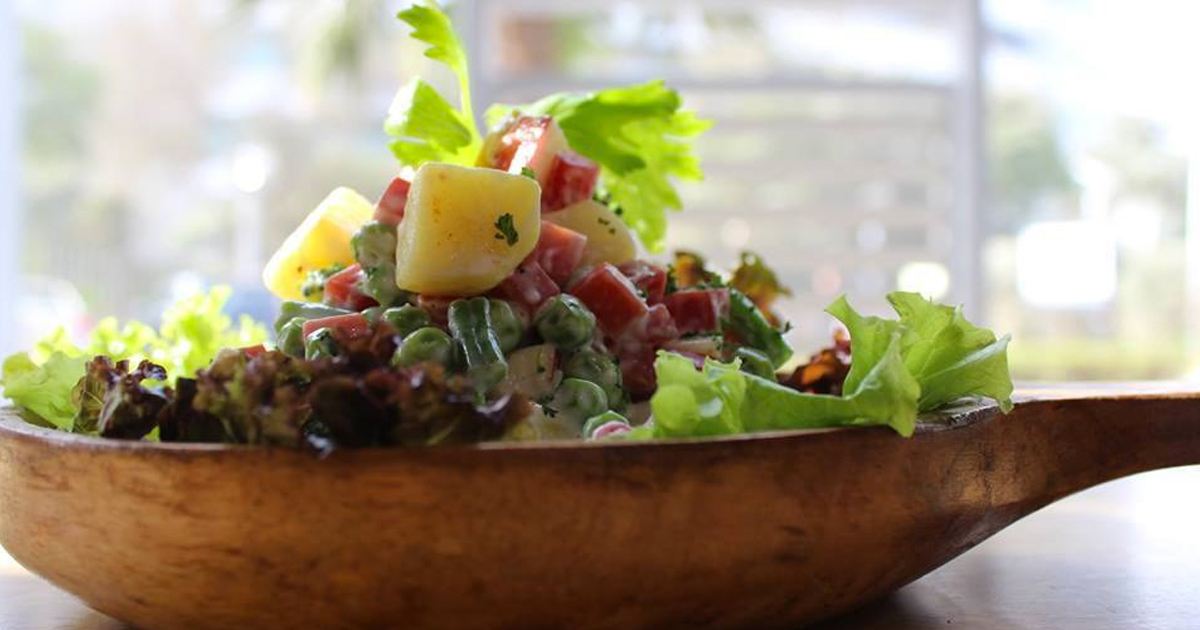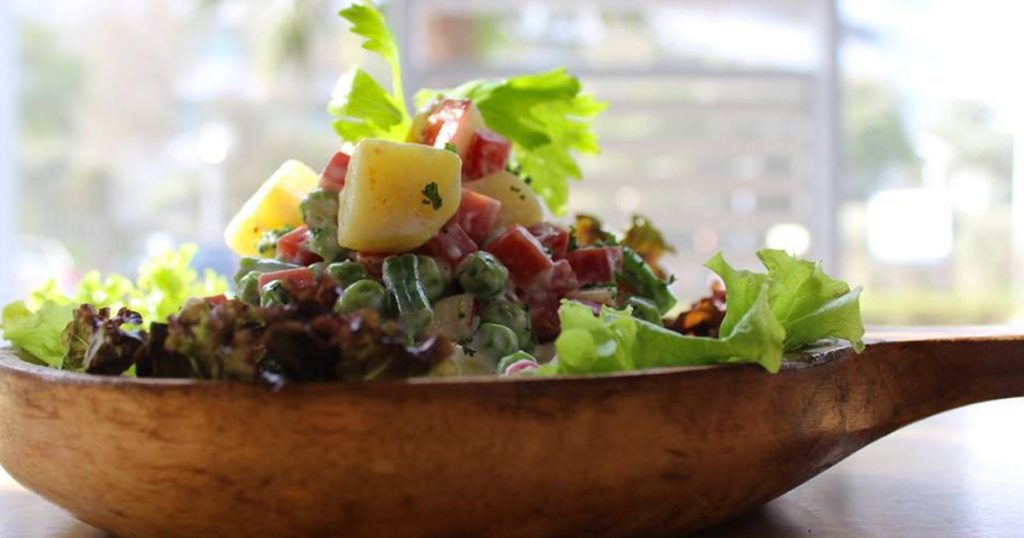 17, Ninex City Mart, Sohna Road, Gurgaon-122018 | +91 8376001332
Do not go by the plain and humble setting of the place because Biryani Blues does some mean biryanis and kebabs that'll transport you to the times of the Nawabs and Nizams. Do try their Mutton Shikampur, Kheema Biryani and Bagara Baingan.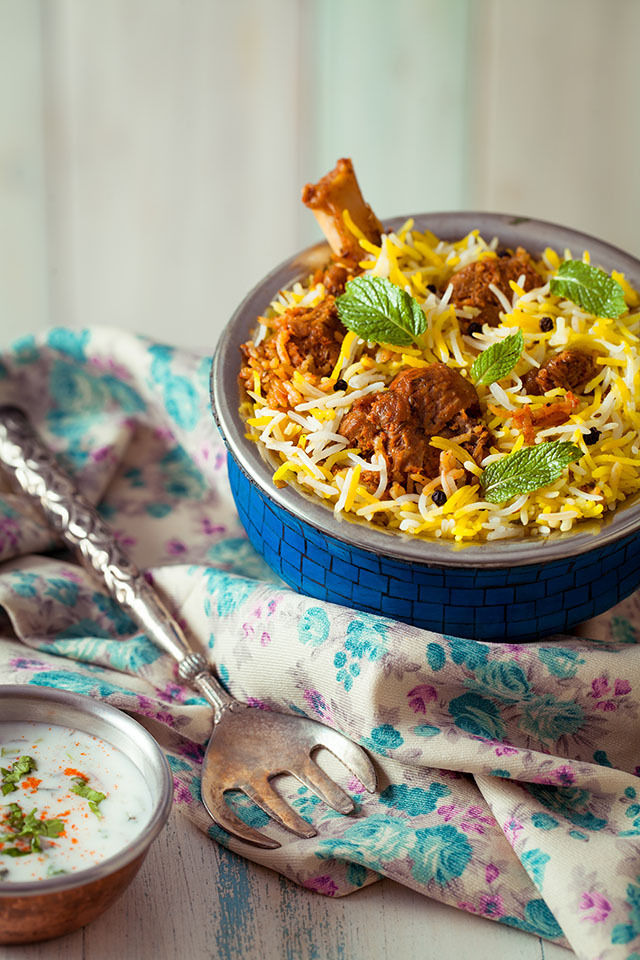 Unit P 4 & 5, JMD Megapolis, Sohna Road, Gurgaon-122018 | 011 33107725
Head over to Lagom for a palatable experience. Dish out some crunchy wood-fired pizzas and authentic Asian grubs and wash it down with your favorite brews.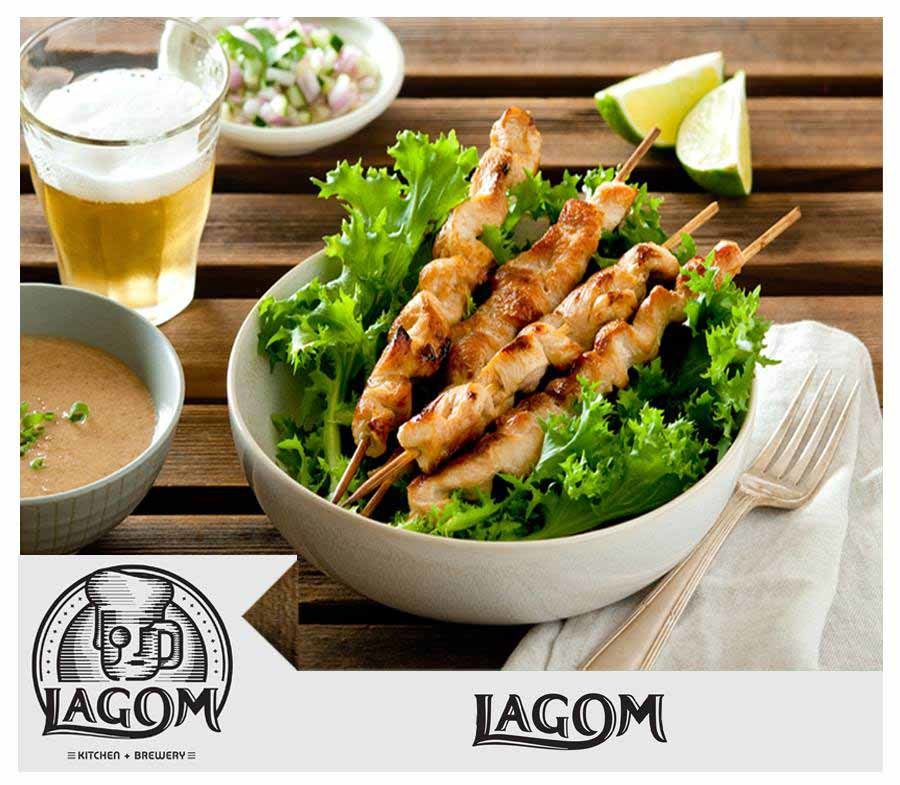 1st Floor, Redwood 15, Malibu Towne, Sohna Road, Gurgaon-122018 | +91 9599539900
Get your cakes customized, bakes designed and tummies filled at this fancy bakery in Gurgaon. The place specializes in cakes, pies and gorgeous custom fondant cake. Some of their decadent bakes include the bannoffee pie, carrot cake, pineapple cupcake and lemon tart.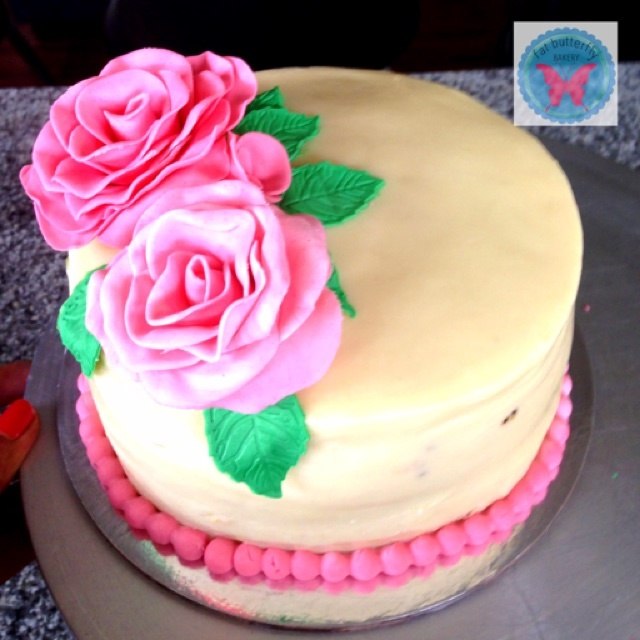 17, Ground Floor, Ninex City Mart Mall, Sohna Road, Gurgaon-122018 | +91 8130126505
Stuff your face silly with sugary treats from The Coco Company. The menu at this bakery is packed with frosted, iced and decorated yummies like cookies, cakes, muffins, dry cake and more. If you're not in the mood for a sugar rush, dive into their savory section, which is loaded with quiches, croissants, rolls, et al.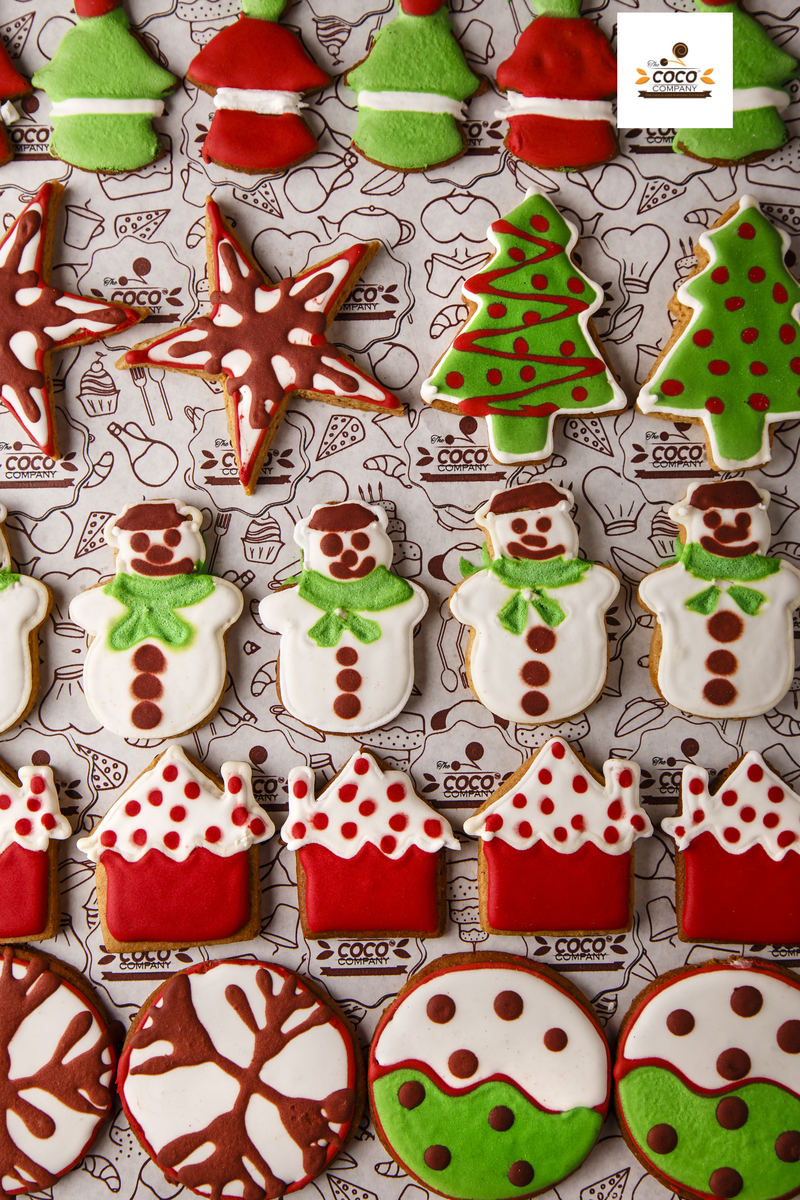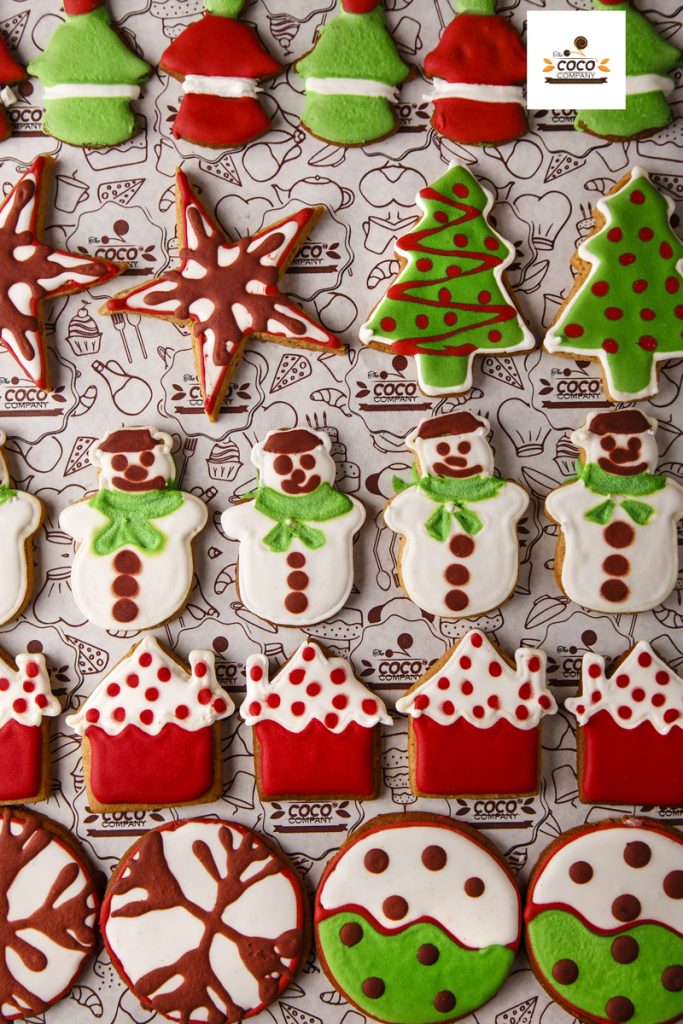 Barbeque Nation
13/1, Revenue Estate of Tikri, Near Sohna Road, Sohna Road, Gurgaon-122018 | 0124 6060000; 011 66765342
Barbeque Nation has a comfortable and snug setting and a well-lit ambience bathed in warm shades, with good service as an added bonus. The eatery has successfully pioneered the concept of live grill in Indian with a pre-fixed menu and unlimited servings.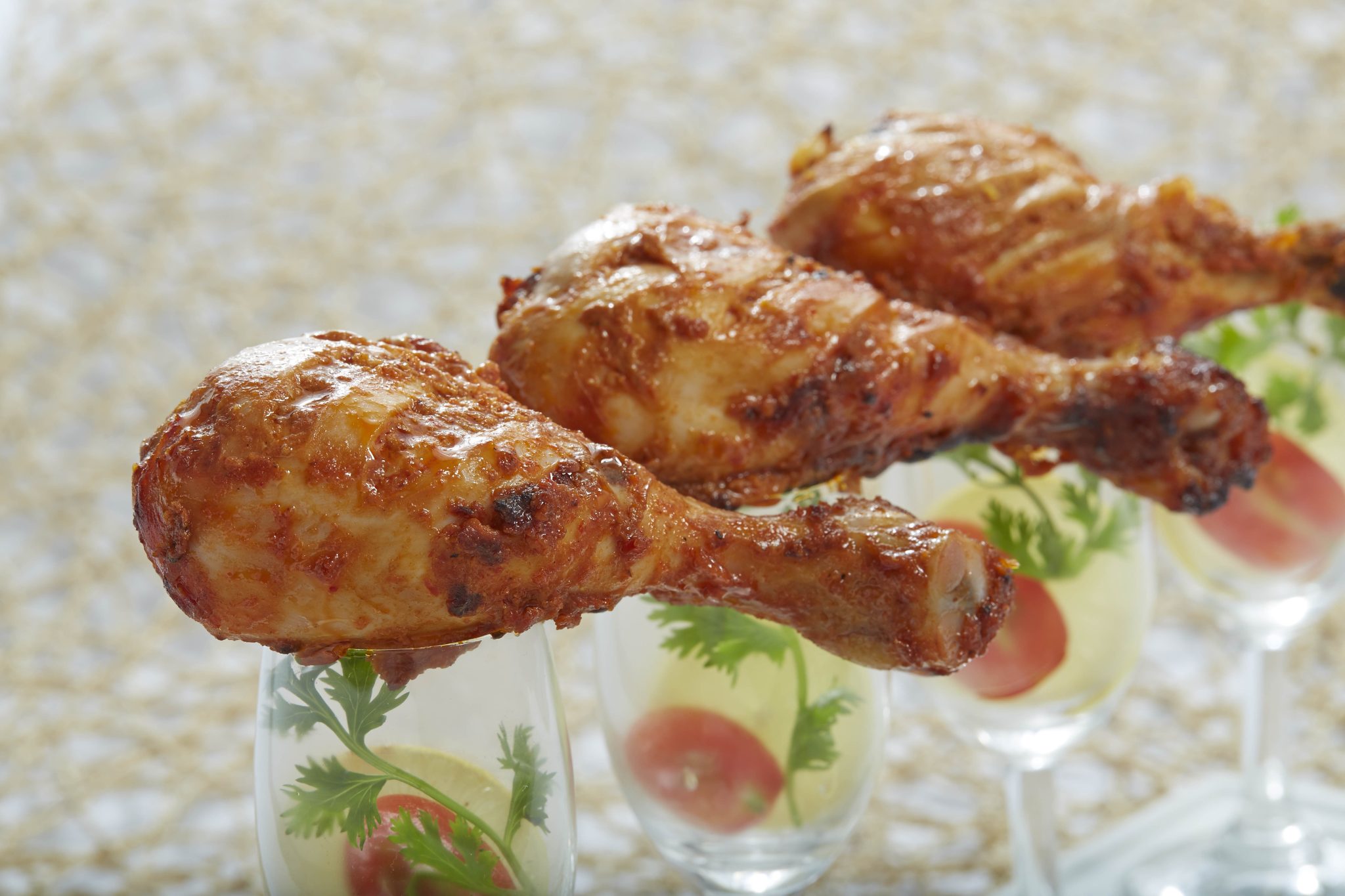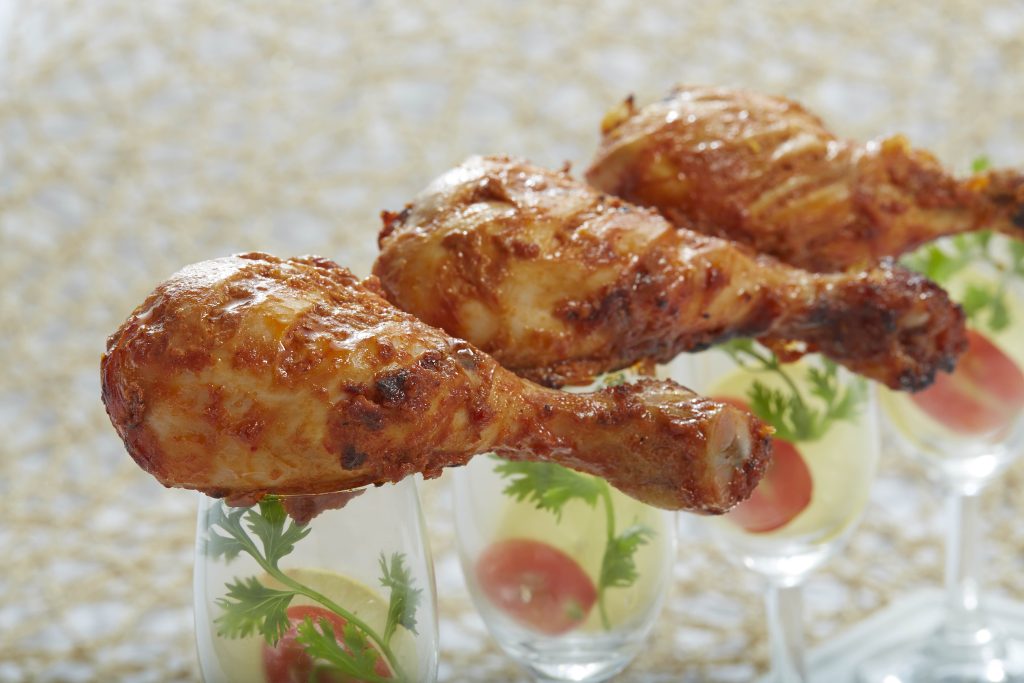 2001, 2nd Floor, ILD Trade Centre, Sohna Road, Gurgaon-122018 | 011 33105393
Get down to some serious beer guzzling and food chomping at this gorgeous microbrewery. Pair it up with palatable nibbles like fries, potato skins, Cajun fried chicken, keema pao and more.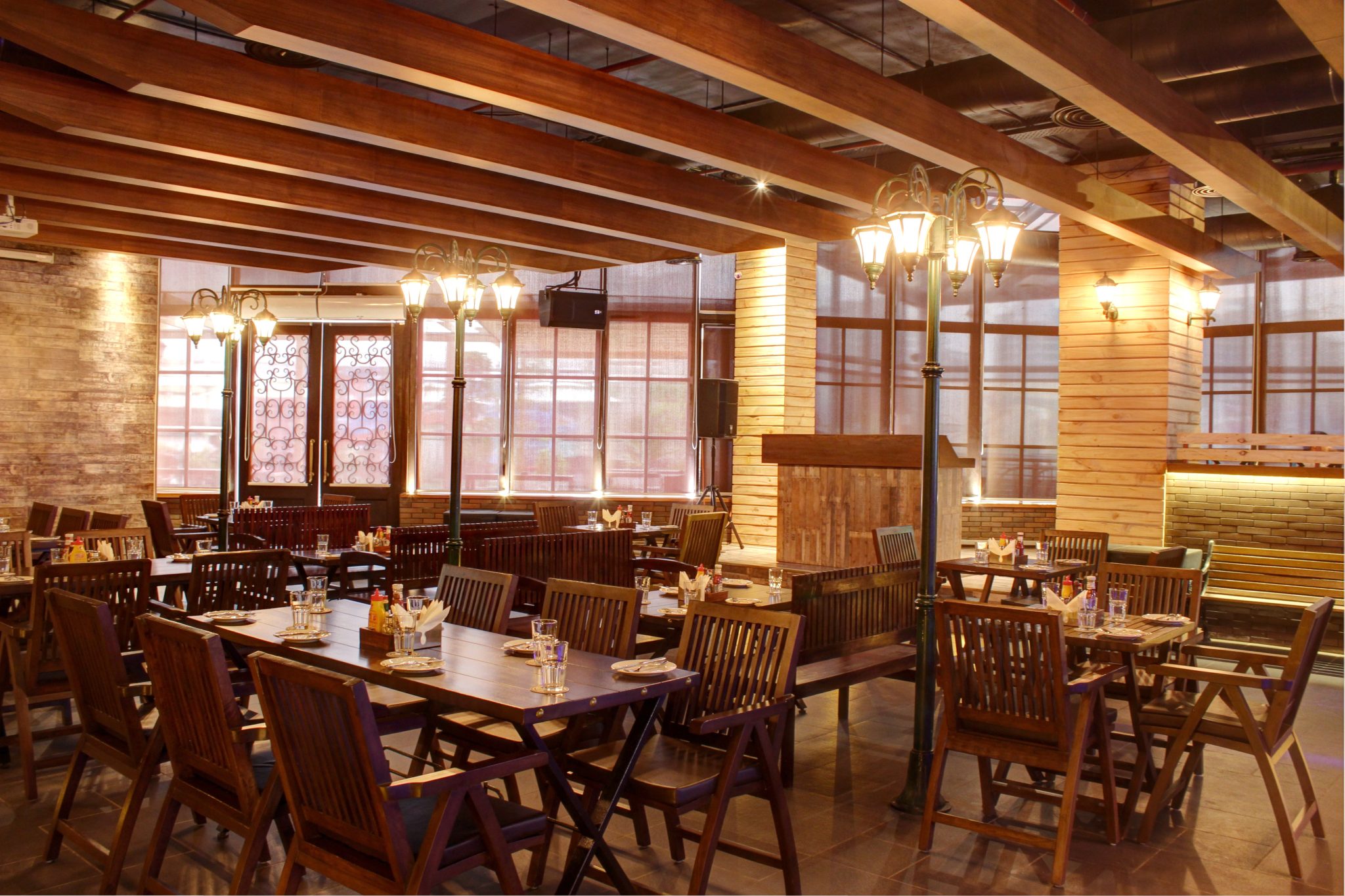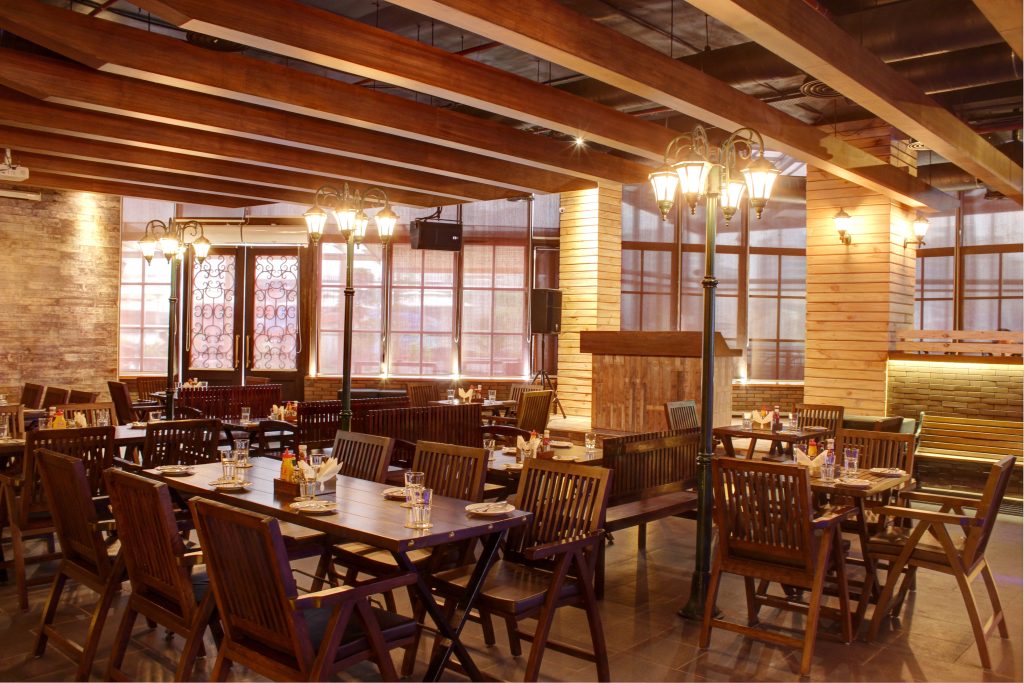 Saraswati Kunj, Golf Course Road, Gurgaon-122002 | 011 33105237
With multiple outlets spread across major North Indian cities like Delhi, Chandigarh, Dehradun and Patiala among many others, La Pino'z has established itself as a comfortable and casual dining space to chill at while munching on some great pizza.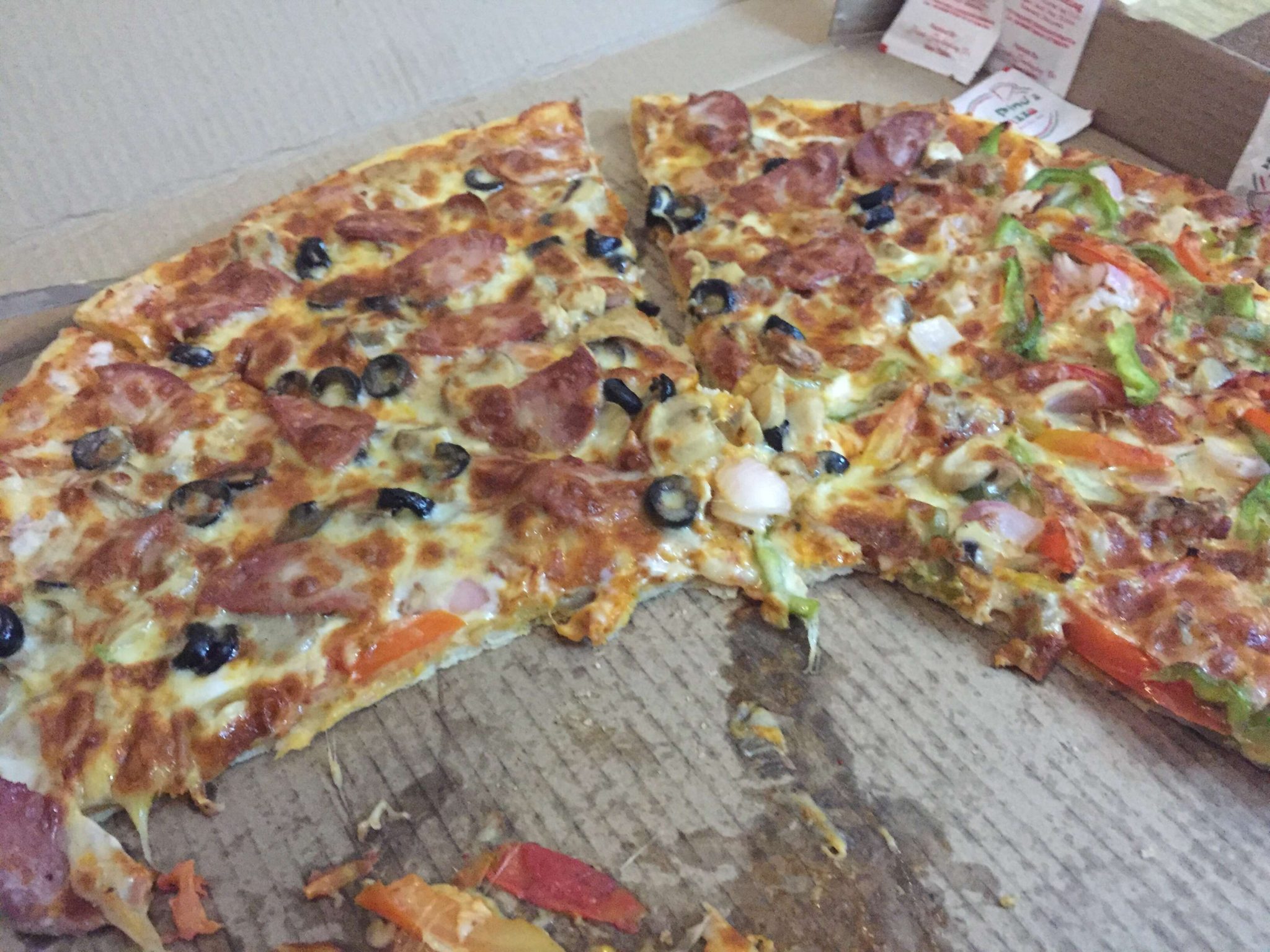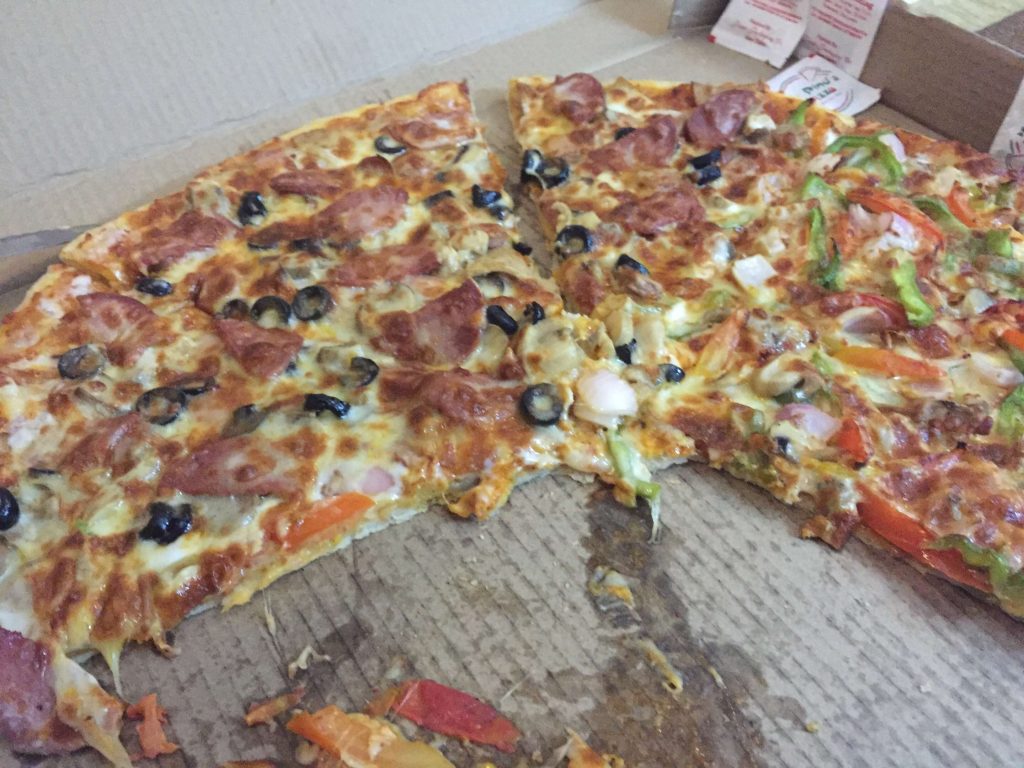 Vatika Business Park, Sector 49, Sohna Road, Gurgaon-122018 | 011 33106253
Drink away all your woes with the delicious brews at Open Tap. Couple it with a plate of open tap fries.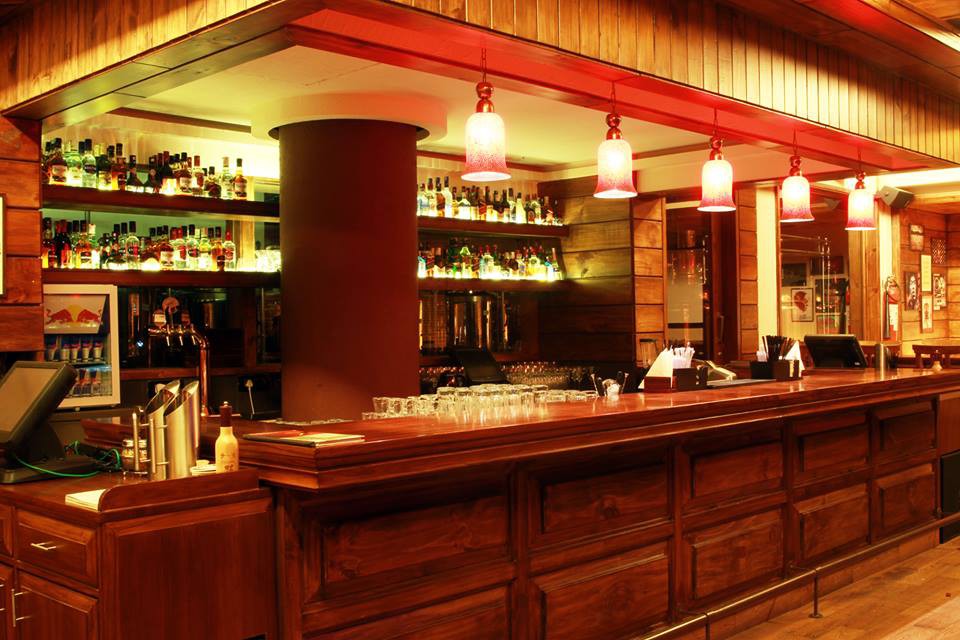 That's not all, folks! Stay tined for the second part of Sohna Road's hood food.