IRCTC To Begin Catering Operations In Nagpur Soon
The Indian Railway Catering and Tourism Corporation (IRCTC) is to begin food supply operations in Nagpur this week reports the Times of India. The services will begin slowly targeting three trains at first and expanding to more in the future. The news was confirmed to the publication by the regional IRCTC officials.
"Initially, meals will be supplied aboard three trains — Nizamuddin-Bengaluru Rajdhani, Bengaluru-Nizamuddin Rajdhani and Yeshwantpur-Delhi Rohilla Duronto Express. More will be added to the list later. At 1,100 passengers per train, we will cater to 3,300 passengers with good quality food now. Both veg and non-veg food will be supplied through base kitchen at Nagpur between Rs. 85-Rs. 112," the officials told the Times of India.
The Hold Up In Services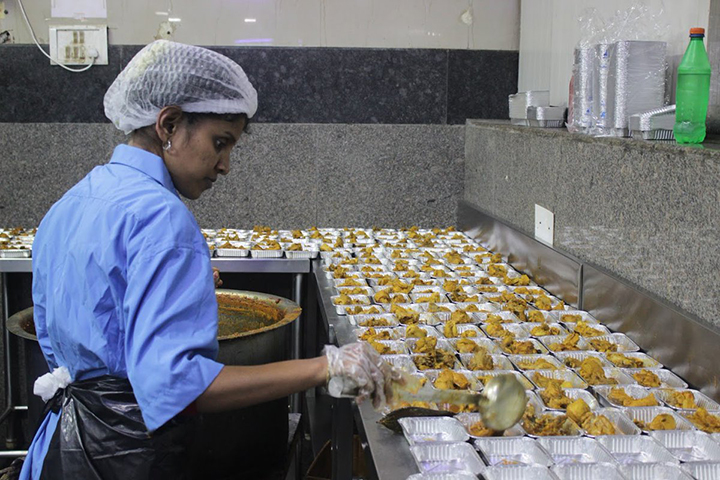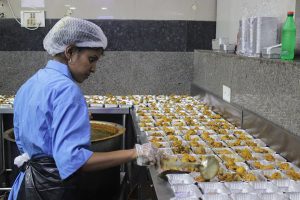 The report further says that though the base kitchens of Nagpur and Ballarshah stations were given to the IRCTC in the month of March in accordance with the New Catering Policy-2017; the service were stalled as the pantry car contractors challenged the move. But now new licenses have arrived for the pantry cars and IRCTC has spent over Rs.20 lakh for catering equipment in Nagpur. Roti maker, boilers, vegetable cutter, steam kettles, dough kneader and other automated machines were purchased.
"IRCTC has introduced a clause making it mandatory that meals over RSD (Rajdhani, Shatabdi, Duronto) trains will be supplied through base kitchens only. The pantry car contractors will now serve breakfast only. Accordingly, the three premium trains will get better food now from Nagpur," the IRCTC officials told the Times of India. The staff also plans to modernise the base kitchen of the city with a plan of Rs.1.2 crore to cater to more trains. "The proposal is under consideration. It will include air-cooled kitchen, separate food sections, cold storage and more automated appliances," added the officials.