Let The Season Begin With The 2nd Edition Of London Calling (G&T) Festival At The Good Wife BKC
Mumbai:  Introducing London Calling, a month-long celebration at The Good Wife, BKC to commemorate globally renowned 'Gin and Tonic, in association with leading Gin brand Beefeater. A drink that originated in India when the British Army mixed Quinine with Sugar and Carbonated Water as they struggled to adapt to the oriental climate. The Good Wife, as the purveyor of everything to do with appreciating great food, drinks and vibe, is about to take you on a 'Gin & Tonic' journey curated by 'Cocktail King' Dimi Lezinska, who has also previously curated menus for red carpet events across the globe.
Not many know that the origin of the Indian tonic water was when the British Army in India, in an attempt to ward off malaria mixed Malabar's Secret quinine with sugar and carbonated water, creating the first Indian Tonic Water. Tonic, owing to the wonders of quinine & British soldiers struggling to adapt to oriental climates, is a drink which has its beginnings here in India. Your favourite Gin is paired Svami Tonic, a Mumbai-based artisanal tonic water with just the right amount of bittersweet (and half the calories of Schweppes). Both of its variants (Classic and Grapefruit) bring out the botanicals in your beloved Beefeater instead of masking them with sugar, and are already pouring steadily at some of the best bars in Mumbai.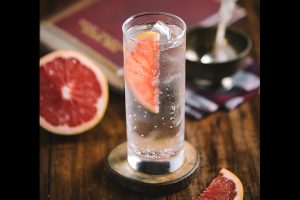 "London is a very special place for me and I am very proud to bring some of the elements that make this city a great cocktail destination through our second edition of celebrating Gin through London Calling by Beefeater. Thanks to the success of our first edition, we have decided to curate for the Good Wife patrons an another very special chance to appreciate tasty Gin & Tonics and London inspired cocktails prepared by the talented team of Good Wife bartenders" says Dimi Lezinska, Cocktail Guru, The Good Wife, BKC
The special menu curated includes a long list of Gin and Tonics like The Ballygunge, The East India Club, The Folk Moot, The Boudicca, The Nightingale paired with appetizers like Artichoke Bruschetta, Salmon Carpaccio, Asparagus and Parma Ham Salad with Harissa Mayo, Main Course like Ratatouille Filo Parcel, Calamari in Saffron Sauce, Grilled Prawns Al Ajillo and desserts like Salted Caramel Crème Brulee, Vanilla Panna Cotta or Tiramisu. Svami Tonic is redefining the use of Indian tonic waters by using tonics with prevailing ingredients such as shrubs, flowers, herbs, bitters, vegetables, fruits & natural cane sugar each of which are made with unique methods to ensure the freshness & subtleties of the botanicals, which are protected thereby taking it back to its origins and establishing the healing powers of each ingredient used therein.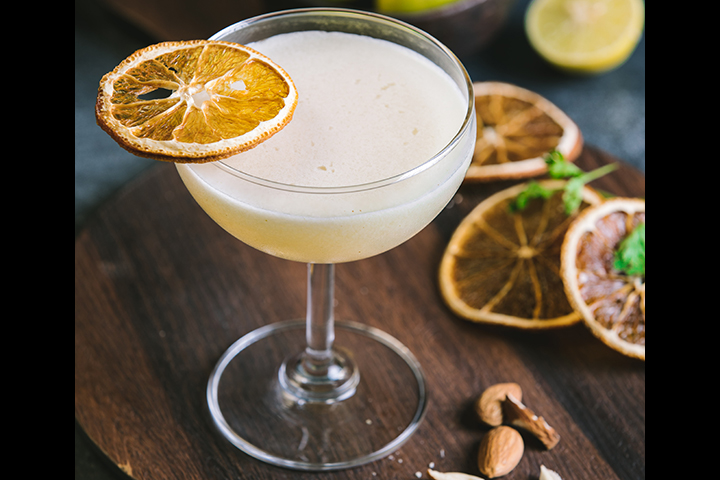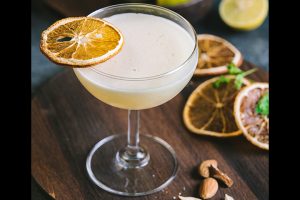 They also have special G&T cocktails like Breakfast Martini which is a mix of Beefeater Gin, Triple Sec, Fresh Lemon Juice, Orange Marmalade, Garnished with a Dehydrated Orange Zest, Try the Royal Wedding which is a mix of Beefeater Gin, Orange Curacao, Yuzu Juice, Vanilla, Egg White, Martini Prosecco and more.
The Good Wife's reintroduction of Indian tonics is going to let patrons rediscover the goodness of tonic having its roots in India since the time of Ayurveda and get them to appreciate their new favourite beverage.
Name: London Calling (Gin & Tonic Festival)
Venue: The Good Wife, Ground Floor, The Capital, G Block, Behind ICICI Bank Building, Bandra Kurla Complex, Mumbai
Contact: 022 40109433
Date: 5th July, 2018 to 4th August, 2018
Timings: 12 Noon Onwards