Loco Chino Has Opened Its First Delivery Kitchen In Andheri's Mahakali Caves Are
The weather is being a bit of a nuisance in Mumbai. The monsoons are threatening to set in, so when it's not showering, the rains are leaving behind an extra sunny sun and piles of humidity. Either way, the conditions are not ideal to go outside, even in the search of food. Luckily, there are a plethora of home delivery services available; noble deliverymen will brave the rain and the heat so you don't have to.
#AndheriGoesLoco
The latest delivery service in Andheri's Mahakali Caves area is a familiar name; Loco Chino. As you may have guessed from its name, Loco Chino is a popular chain of restaurants that serves both Mexican and Asian fare at its outlets in Fort, Peddar Road, Oshiwara and Carter Road. With its quick service, quirky decor and great range of burritos, quesadillas, dim sum, sushi and more, Loco Chino is a local favourite in the city.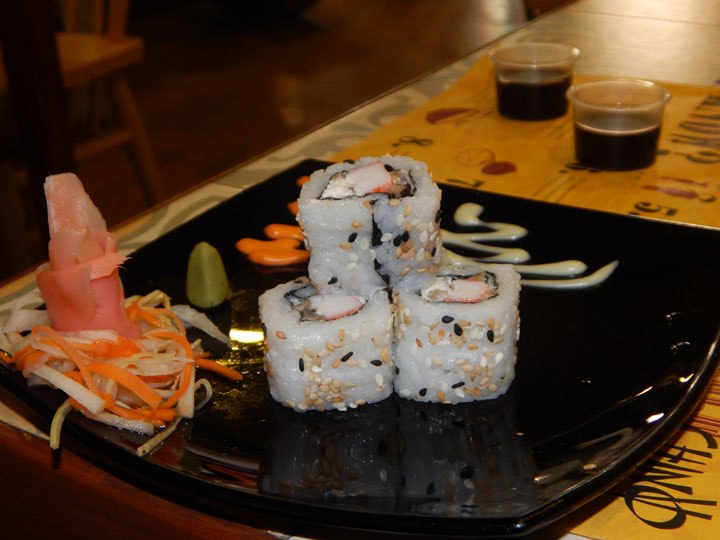 Loco Chino Mahakali is the chain's first delivery only kitchen; customers can place their orders on Zomato or give them a call.
What's To Order?
So, if you're lucky enough to live in Mahakali (home of the popular Takshila Housing Society), what are you planning to order? Before we get into dish details, here's a word on Loco Chino's menu from Trimaan Chandok, the director of Balu Hospitality, the parent company of Loco Chino:
"People love Asian & Mexican food but have always found it challenging to find places offering these two together at affordable price, especially in the fast-casual sector. Loco Chino is the brainchild of Balu Hospitality Ltd. which has evolved from an idea of introducing one venue where 2 extremely different offerings can be served in terms of the cuisine as well as experience when you go out dining with your family or friends."
Loco Chino's fare, under the direction of Executive Chef Sanjay Mukherjee is made to suit the Indian palate and has no MSG, artificial coloring or added preservatives.
Popular items on the Loco Chino menu are its dim sums, burritos, nachos, churros and sushi. On a visit to Loco Chino a couple of months ago, we fell in love with their Teriyaki chicken bao which folds chicken tossed in teriyaki sauce and cucumbers in a pillowy bao, the California Roll, which was packed with creamy crab and – for the vegetarians – the vegetarian dim sum basket.
Drooling? Maybe it's time to pick up the phone. And, f you don't live in the area, it's time to start making some new friends who do; stat.