McDonald's International McFloat Is Now In America
There have been countless examples of countries around the world rejoicing when American food giants entered them; take PepsiCo's Game Fuel which just entered India for instance, or Burger King's Angriest Whopper which was brought to India after first being introduced in the States. Now, in a reverse scenario a popular international McDonald's product is being taken to McDonald's outlets in the US; the McFloat.
The McFloat
The McFloat is a cool drink, made by topping a regular soda with a scoop of McDonald's popular soft serve ice cream.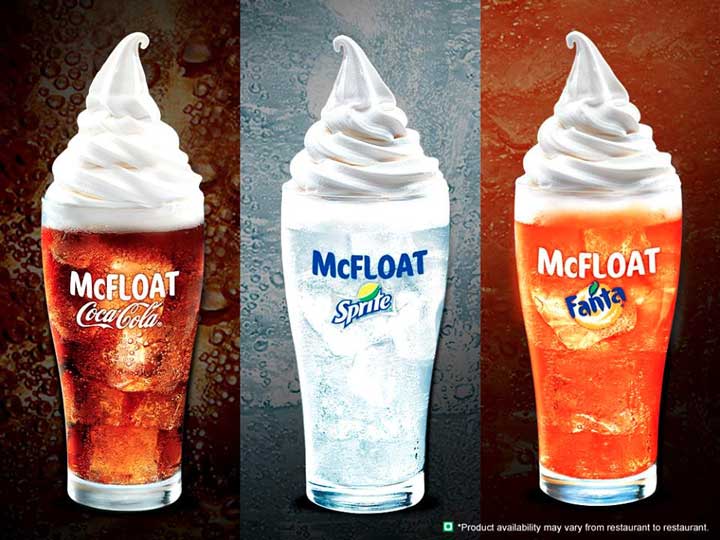 In India, the McFloat is also popularly known as the Coke McFloat as it tops a medium or large glass of Coke with a scoop of soft serve.
However, there are several varieties of the McFloat; in the Philippines, for instance, there's the McFloat Rainbow Medley, which offers McFloats in Green Apple, Melon, Strawberry and Lychee.
The McFloat Goes To America
In The US version, The McFloat will be made with Dr Pepper and a soft serve.
It is already being sold in the Park Slope neighbourhood in Brooklyn, New York for $1.99 and will soon be rolled out to select outlets in New York and Seattle.