Mondelez Announces That It Will Soon Be Launching Bournvita Biscuits
Mondelez, a major FMCG company has announced that it will soon be launching Bournvita biscuits in India as an extension of its Bournvita brand.
The Bournvita Brand
Bourvita is a malted and chocolate malt drinks mix brand that falls under the Cadbury parent company, which is under the Mondelez umbrella. Bournvita entered India in 1948, when Cadbury India was established. It is also sold in Nepal, Kenya, Nigeria, Ghana, South Africa, Europe and North America.

In India, Bournvita has the tagline 'Tayyari Jeet Ki' and is typically marketed towards children. It promotes itself by noting that Cadbury Bournvita is enhanced with Vitamin D, which helps bones absorb the calcium in milk.
Bournvita Biscuits
In a statement to the press, Mondelez India managing director Chandramouli Venkatesan has said that the Bournvita biscuits will target the middle of the market, while Mondelez' other brand of biscuits; Oreos will remain in the premium end of the market.
"We evaluated that mornings are a big consumption occasion for biscuits and Bournvita is already a strong brand in the country. So we put the two together to launch Bournvita Biscuits, which gives Mondelez great access to the biggest consumption occasion for the category said Venkatesan.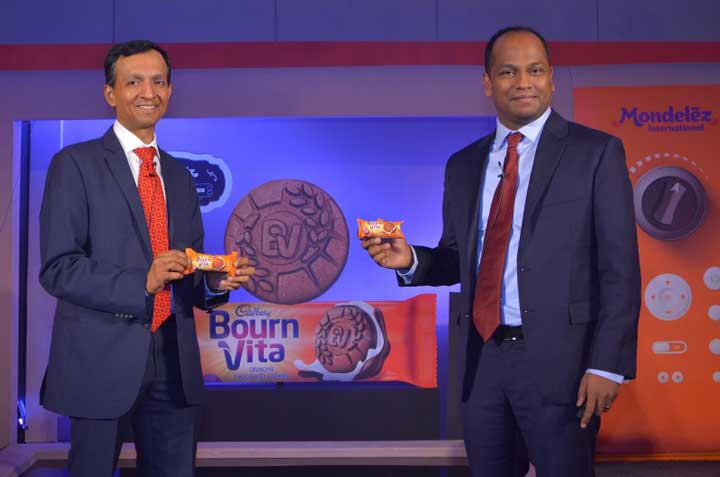 Bournvita biscuits will be available in stores for Rs. 10 and Rs. 25 in May and will be prelaunched on Snapdeal soon.