Coca-Cola Is Working On Packaging That Will Take You On A Virtual Reality Trip
In June last year, Pizza Hut wowed the world by introducing it to a pizza box that turned into a movie projector. Now, Coca-Cola has plunged into the virtual world with experiments on changing a 12 pack box into a virtual reality headset.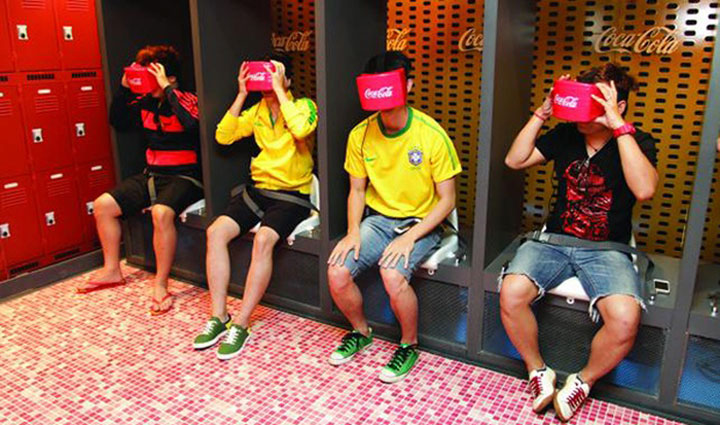 Video Demonstrations
Coca-Cola has released a video that shows three different ways to make a virtual reality viewer out of cardboard Coke cartons. A customer simply has to cut along the marked lines, fold along other marked lines, slip their smartphone into a particular space and enjoy their trip.
When Will It Be Launched?
Sadly the video remains a teaser; Coca-Cola has not officially launched these boxes into the market yet.
However, a consumer can look to other F&B options in the market for their dive into virtual reality; Nescafe launched a mobile app and uses Google viewer to allow customers to see coffee fields in Brazil while McDonalds in Sweden launched 'Happy Goggles' in their Happy Meals which also allows customers to experience virtual reality.'
So now, we either have to get ourselves over to Sweden or wait for Coke's packaging to reach us.