Mumbai Restaurant Celebrates Sanjay Dutt's Release With Free Food!
The 16-year jail sentence served by actor Sanjay Dutt came to an end today. While a section of the society still has its apprehensions, a bigger chunk is ecstatic that their loved Munna Bhai walks free.
The celebrations came in various forms. Some fans lined the streets with fire cracks, various others chanted 'Baba! Baba!' as he returned to his house in Pali Hill on Nargis Dutt Road.
A friend of Dutt's explained the entire scene to be almost surreal. "A surge hailing the hero's home-coming! Nobody expected this kind of welcome. All of Sanju's closest friends were there to receive him. Then there were the fans and press persons. There were at least 2,000 people outside his home."
Source: Filmi Beat
Fan Food
A whole other standard of fan following was set by Khalid Hakim who owns Bandra-based restaurant 'Bhaijaanz'. The restaurateur served his customers the 'Chicken Sanju Baba', which usually costs Rs.70 per half plate, free of cost!
"Seven years ago, Sunjay Dutt came to my restaurant and offered me a recipe which we launched as Chicken Sanju Baba. It was loved by our customers and helped us to garner more patrons. If Sanjay did so much for us, I thought it was my responsibility to give back love to him and his fans. Thus, on the day of his release Feb 25, we are offering our patrons Chicken Sanju Baba free of cost," says Hakim, who also did not serve the famous dish at his restaurant for an entire day when Sanjay Dutt was arrested.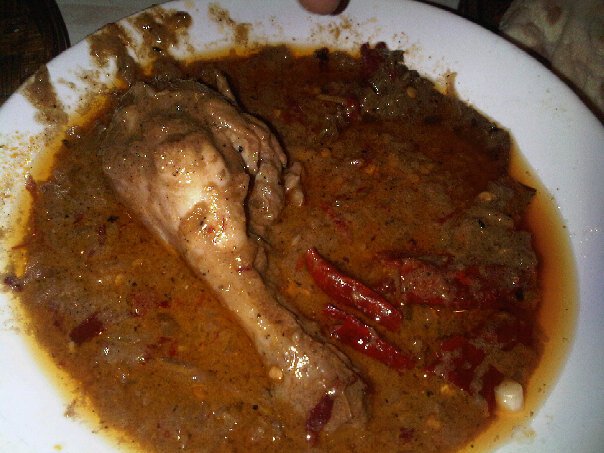 Unwavering
Not surprisingly, this star-studded offer attracted a lot of people to the eatery today, which called for a stocked up inventory at 'Bhaijaanz'. "Each day at the restaurant some 10-15 kgs of chicken is utilized, but on Feb 25 maybe we will consume 50 kgs of chicken, you never know.
But this doesn't worry me, ek baar soch liya toh soch liya (if I've committed to it once then nothing can alter my plans)," he said in full Bollywood finery.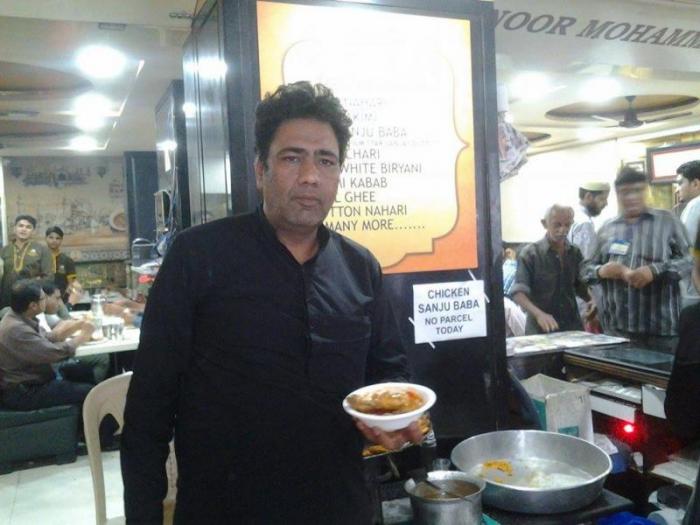 Recipe & Restaurant
Speaking of his restaurant's history that is during the 80s – when his now frequent customers Sanjay Dutt and the likes of Adnan Sami, Daler Mehndi and Lucky Ali, were mere struggling personalities in the industry – Hakim recollects "It is from my dad's time that our restaurant offers the best nalli nihari (as said by our patrons). In fact Sanjay has been ordering it ever since he was not even into Bollywood.
It was through our common contact that he came to my restaurant for a ribbon cutting ceremony. He bonded really well with my brother who's a chef. An elated Sanjay told him that he too enjoys cooking and shared a chicken recipe with him, which we launched at our restaurant as Chicken Sanju Baba".
Of course, Mr. Khalid Hakim was kind enough to not only share the recipe with everyone but also the secret behind the chicken preparation's unmatched flavor – the khada masala mixture.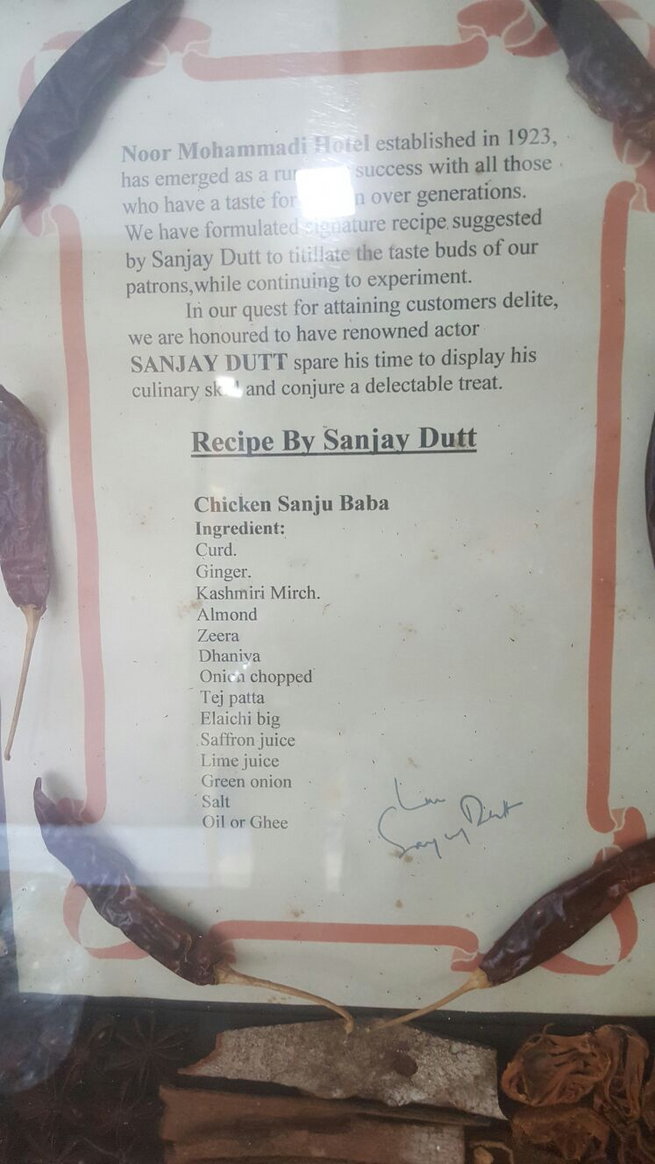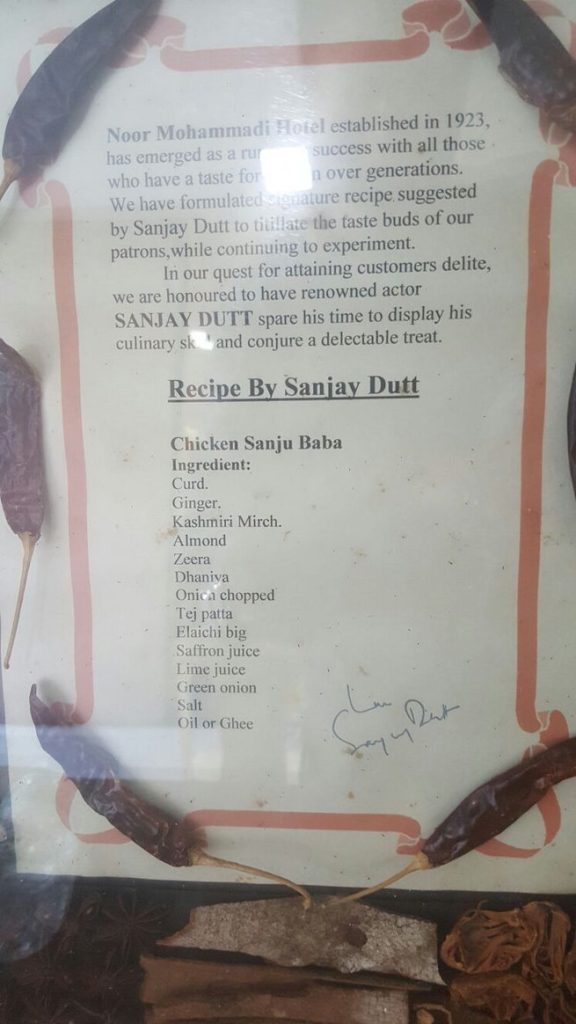 Source: Daily Bhaskar