O' Tenga Brings The Zest Of Assam To Mumbai
Mumbai is a melting pot of cultures, stating the obvious but when it comes to the variety of food and cuisines you'll be truly astonished. One cuisine however was amiss, till we ventured into Assamese kitchen of Joyee Mahanta and Priyangi Borthakur who cooked up a sumptuous meal and wowed us with the complexity of flavor using the native Assamese ingredients.
Hosted at Priyangi's house the duo told us about how the Mumbai-kars are relishing their delivery service including celebrities like the crew of Lipstick Under My Burkha. The enthusiasm of hosting us and talking passionately about the food they've grown up eating certainly brought us a lot closer to Assam. Without further ado we'll tell you all that we relished at O' Tenga.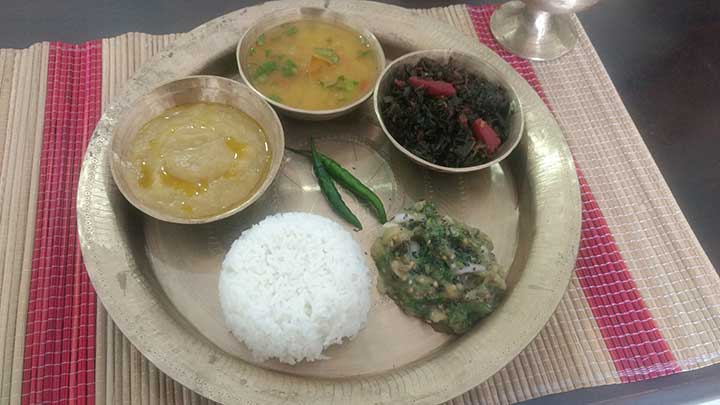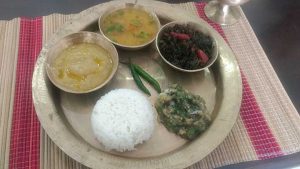 This is a quintessential meal in a household in Assam. Clockwise you can see the Omita Khar which is made out of raw papaya that gives out an immense flavor of ginger and mustard. The unique thing about the khar is the addition of a special ingredient 'Kolakhar' which is made by filtering water through the ashes of sun-dried banana peels. Great for coughs and colds and extremely good for digestion which is why the meal starts with khar.
Next to the khar is a bowlful of Ou Tenga diya Mosur Dail which is lentils cooked with elephant apple. This unique fruit locally known as O' Tenga in Assam is tangy and acidic in nature and adds a zing to the dish.
The bowl full of greens is actually red amaranth leaves which is a light summery vegetable or saak which we felt was absolutely delicious.  On the side of the saak is the pitika. The pitika is made of roasted brinjal and potatoes with a crunch of onions that makes it just right.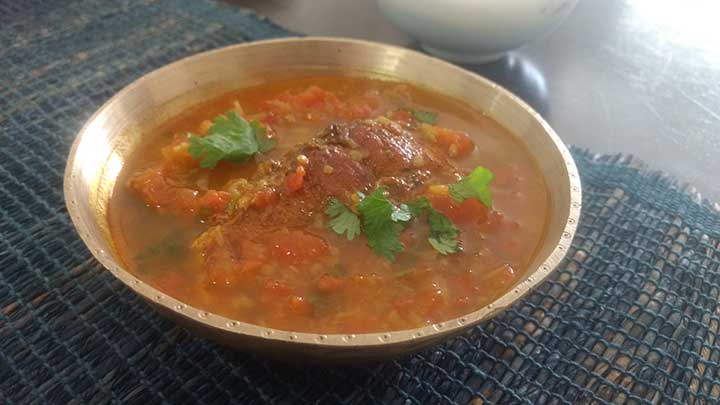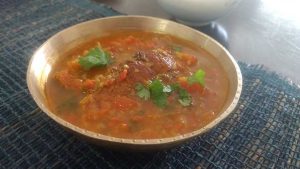 Light, refreshing and slightly tangy, Fish Tenga was an absolute stunner of a dish. Cooked in a tomato gravy and bottle gourd, the melt-in-the-mouth Rohu was a delight to eat.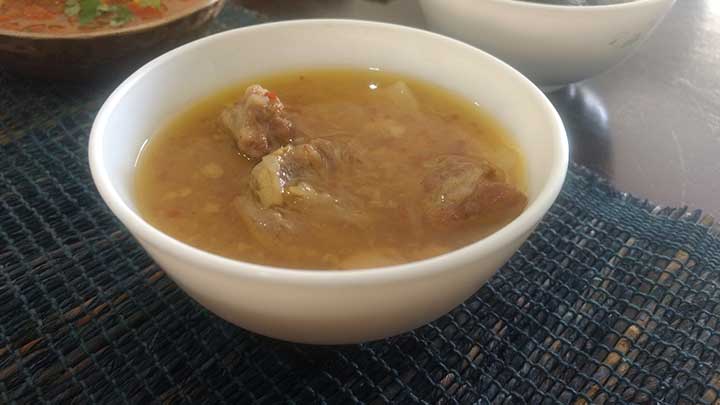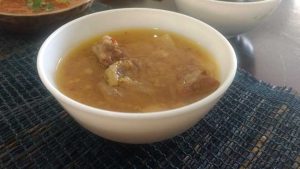 We honestly were scared at the fact that this pork dish had a tinge of Bhut Jholakia in it. Thankfully our hosts kept the heat moderate. The spice is the fieriest in the world but adds a whole new dimension to the dish. The pork was also cooked along with Bamboo shoots which lent a depth of flavor to the gravy.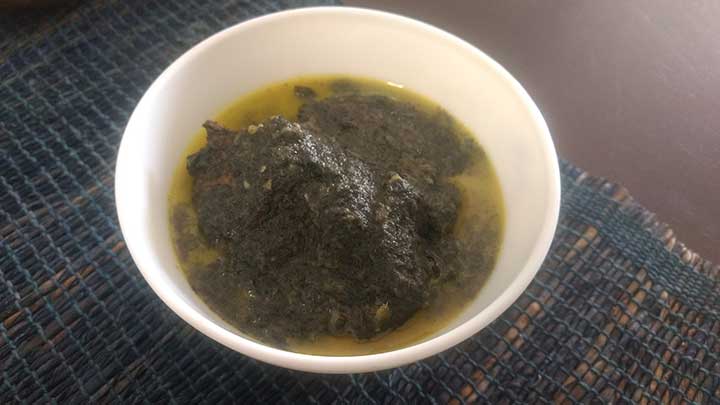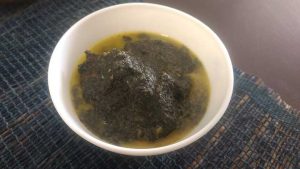 Lastly we tried the chicken cooked in black sesame which surprisingly after cooking looks like a green, thick gravy. The radish pickle served on the side tied the whole meal together. But the best is yet to come.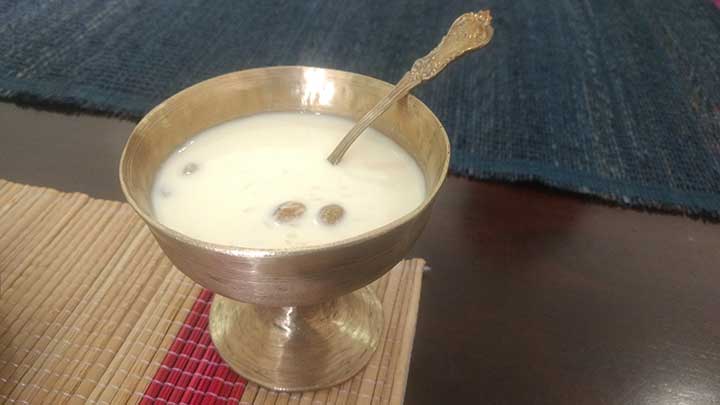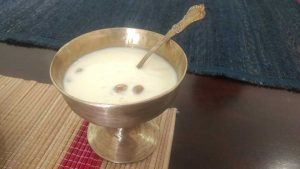 The meal is incomplete without a dessert and we were served a rice pudding called Payox made with a secret ingredient. On tasting that delicacy we were surprised to know that edible camphor is an actual ingredient used in food. It added a smokiness to the pudding and was the perfect end to an earthy meal.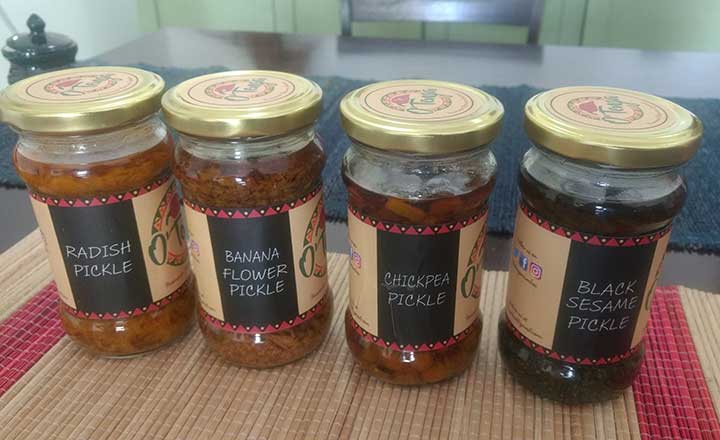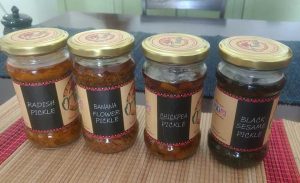 We're fans of pickles and we're hear to tell you that O' Tenga makes amazing pickles and their up for sale too so don't miss out these amazing flavours.
The sweltering afternoon in Mumbai spent having a classic Assamese lunch was an absolute bliss. So now whenever your stomach grumbles for a meal that's exotic don't forget to call up O' Tenga.