Over 52,000 Pounds Of Tyson Chicken Have Been Recalled Due To Possible Contamination
Tyson's range of Any'tizers Fully Cooked Hot Chicken Wings are in trouble according to the USDA, for possible contamination. Reports claim that over 52,000 pounds of chicken wings have made their way off the shelves after reports of adulteration with the packages. Complaints of an "off-odor scent" led to the chicken being examined and concluding that it could be a case of contamination.
According to The Daily Meal, some individuals developed a "mild illness" after consuming the chicken wings. However, no reports of serious health issues have been registered so far. The recall for products is a "precautionary measure" that Tyson is taking after several complaints of the odor and so on.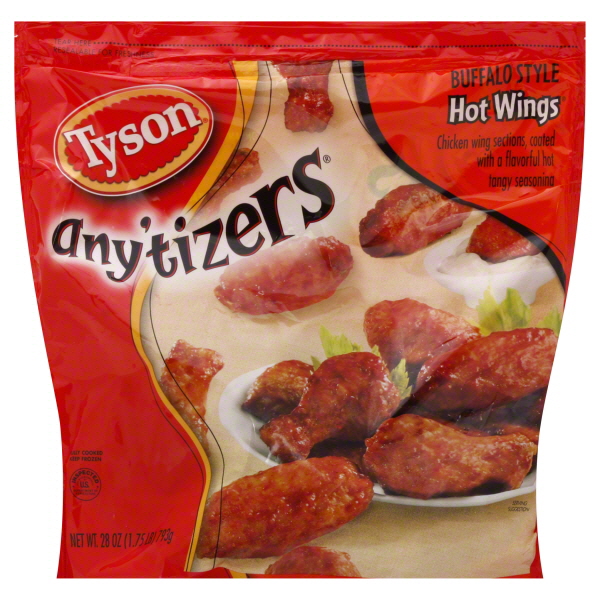 The products recalled have been marked with "use-by" dates between the dates of October 24, 2016 and October 25, 2016. Consumers have been requested to return the purchased products to the stores they purchased it from or dispose of them immediately. The case codes are 2975PBF0508-23/2985PBF0500-01.
This isn't the first time Tyson has had a huge recall of their products. Their last big recall took place when plastic was found inside their chicken nuggets earlier in January. The company had pulled down around 33,000 pounds of chicken nuggets from stores nationwide.
For more information, consumers can call Tyson at 866-328-3156.